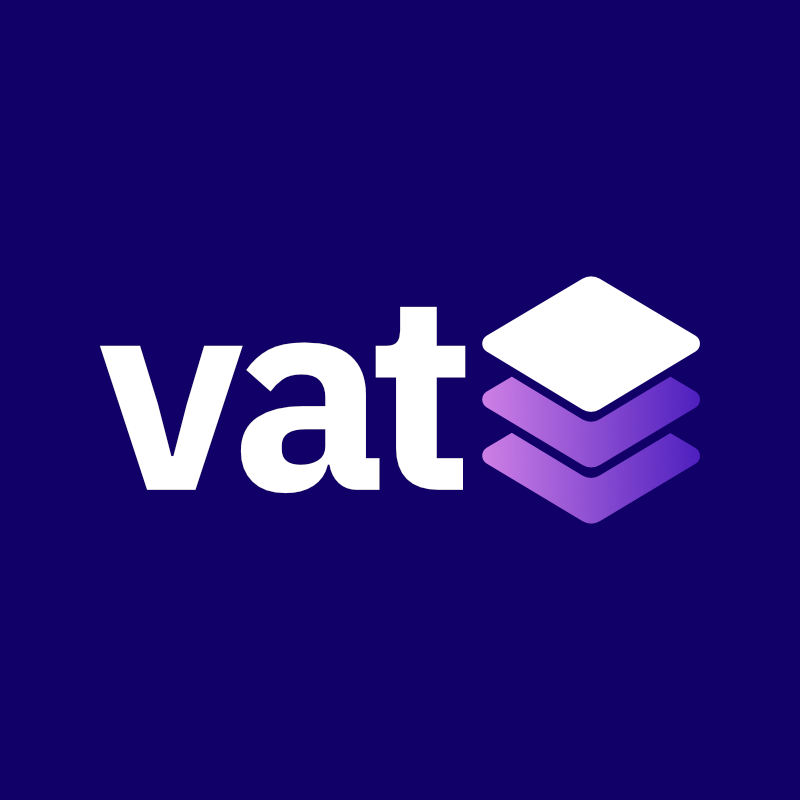 Vatstack
Simplify VAT for your digital business. Collect the right VAT on every domestic and cross-border sale, and automate EC Sales List or VAT MOSS reports.
Get started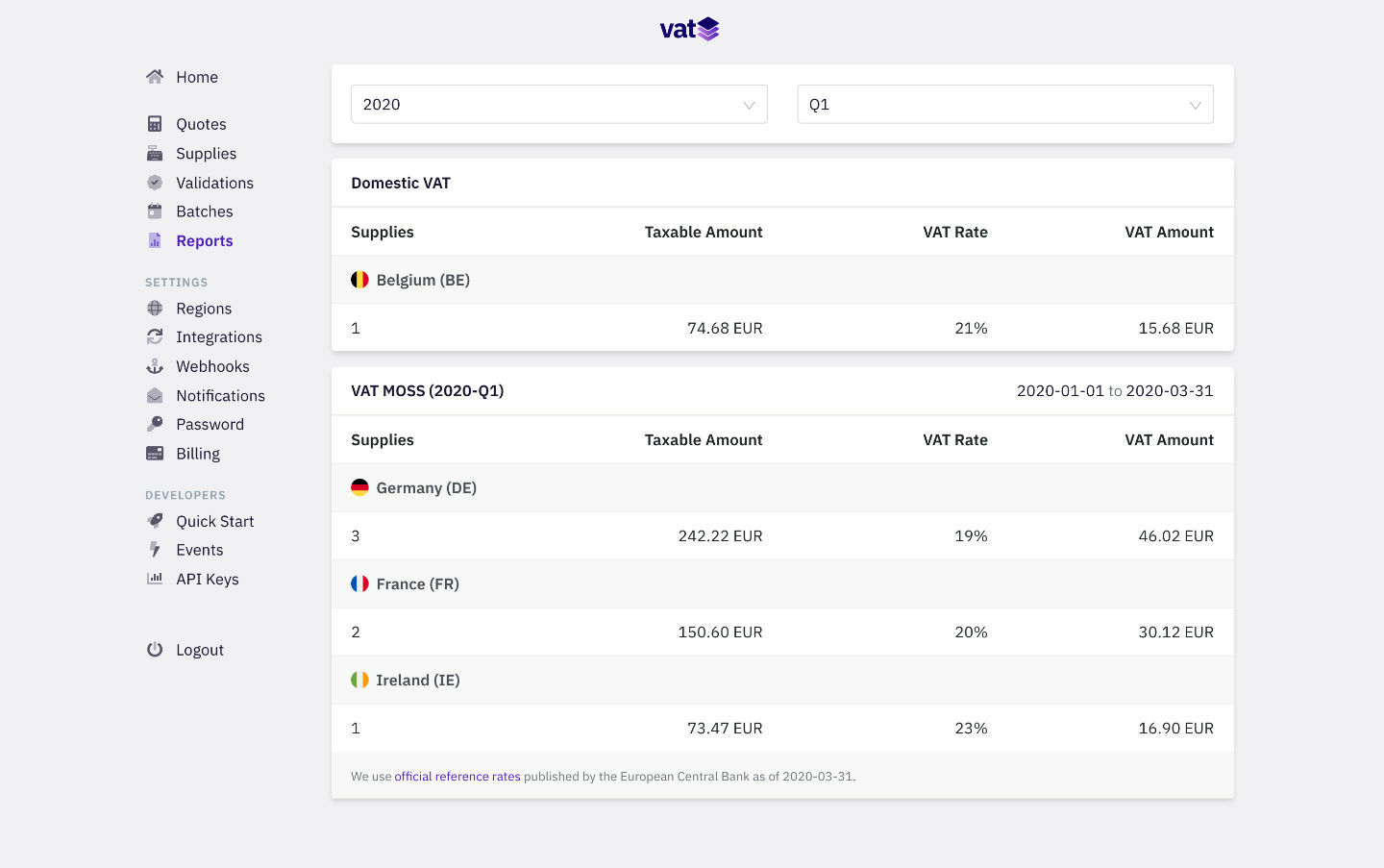 How it works with Stripe
Automates VAT reporting and VAT invoicing based on your Stripe sales. Even synchronizes your tax rates and adds the correct VAT to Stripe invoices before they are sent to customers.
Supported in
Australia

Bulgaria

Denmark

Germany

Latvia

Malta

Norway

Sweden

Austria

Estonia

Greece

Ireland

Lithuania

Poland

Slovakia

Switzerland

Belgium

Cyprus

Finland

Italy

Luxembourg

Netherlands

Portugal

Slovenia

United Kingdom

Czech Republic

France

Hungary

New Zealand

Romania

Spain