TaxJar
TaxJar provides easy to use, automated sales tax calculations and multi-channel sales tax reporting for Stripe merchants.
Get started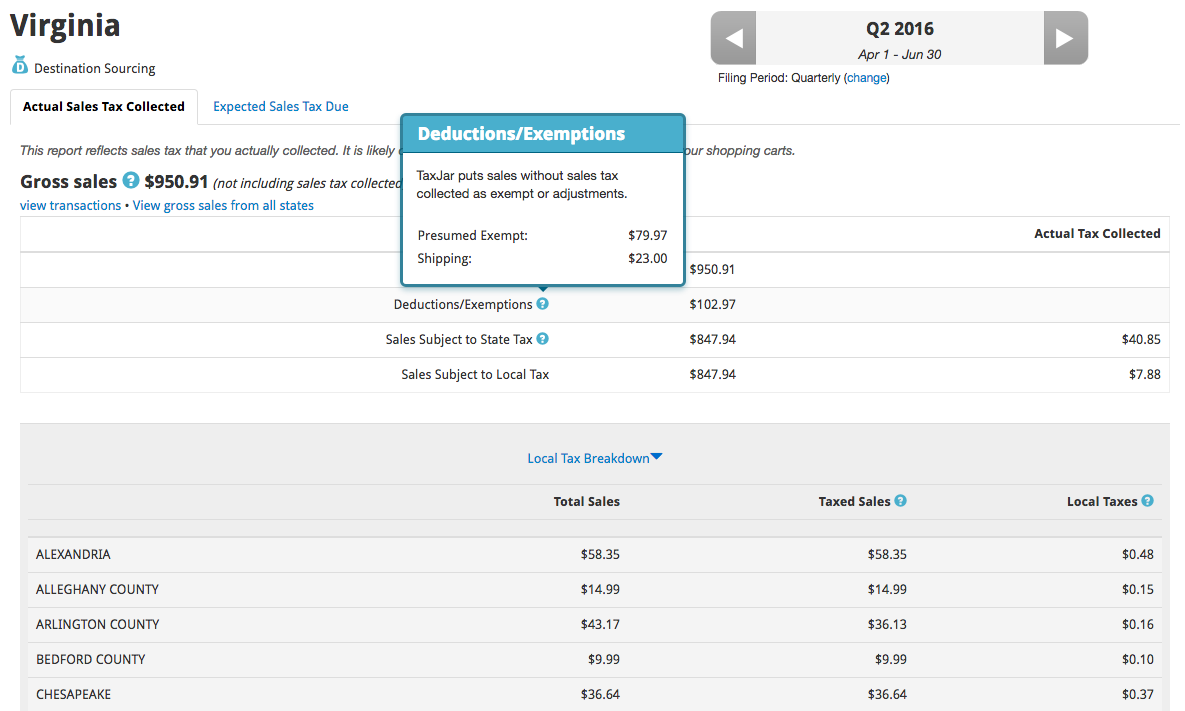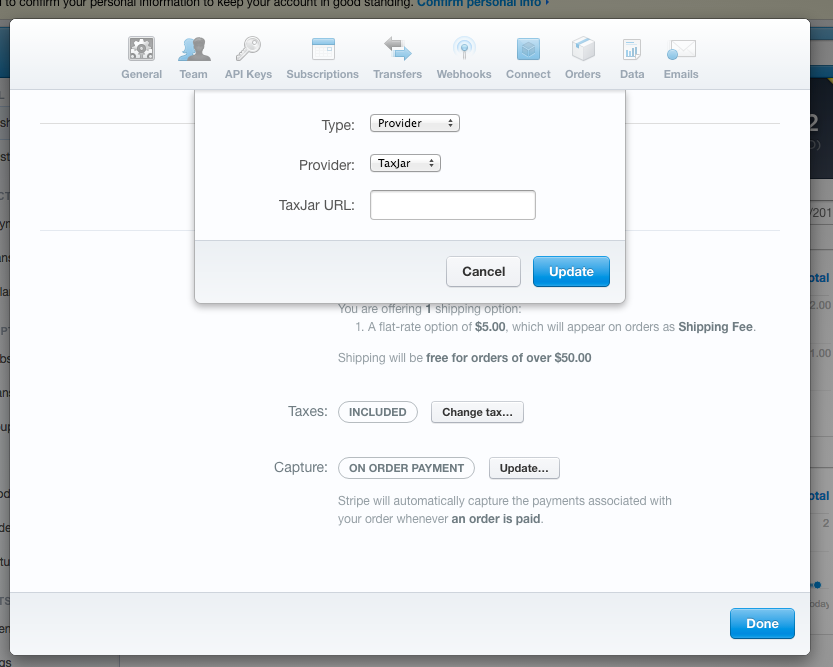 How it works with Stripe
TaxJar is fully integrated with Stripe, so setup takes just a few steps. After creating a TaxJar account with an email address and password, you'll be given a unique Stripe URL to paste into your Stripe Orders settings, and sales tax calculations will be enabled. That's it... it's really that easy!