Putler
Setup Putler in 2 minutes and get all your sales, products, customers, subscriptions and financial reports in one place in real time. Get LTV, MRR, Churn and 153+ metrics. Segment customers, forecast sales, process refunds and tons more.
Get started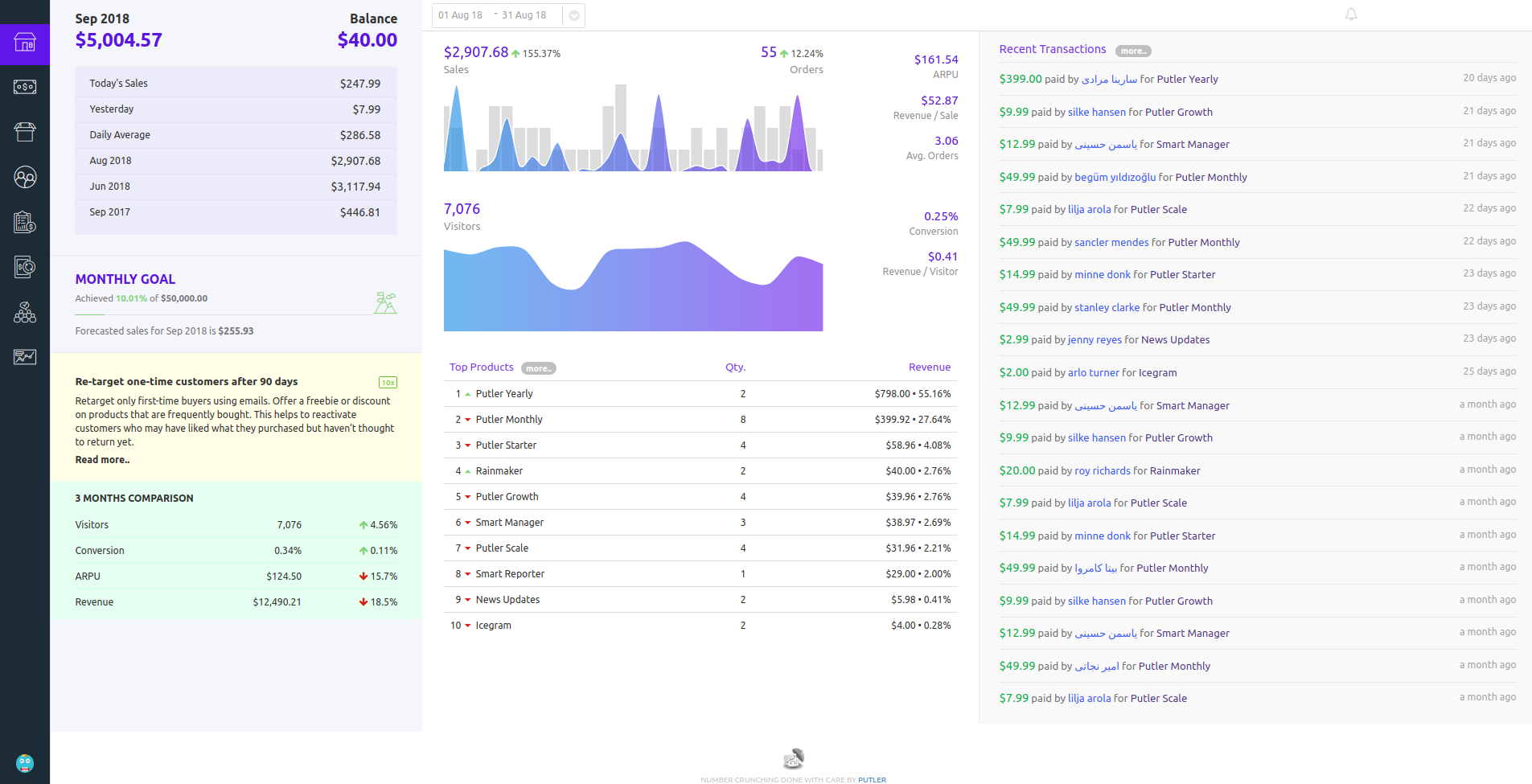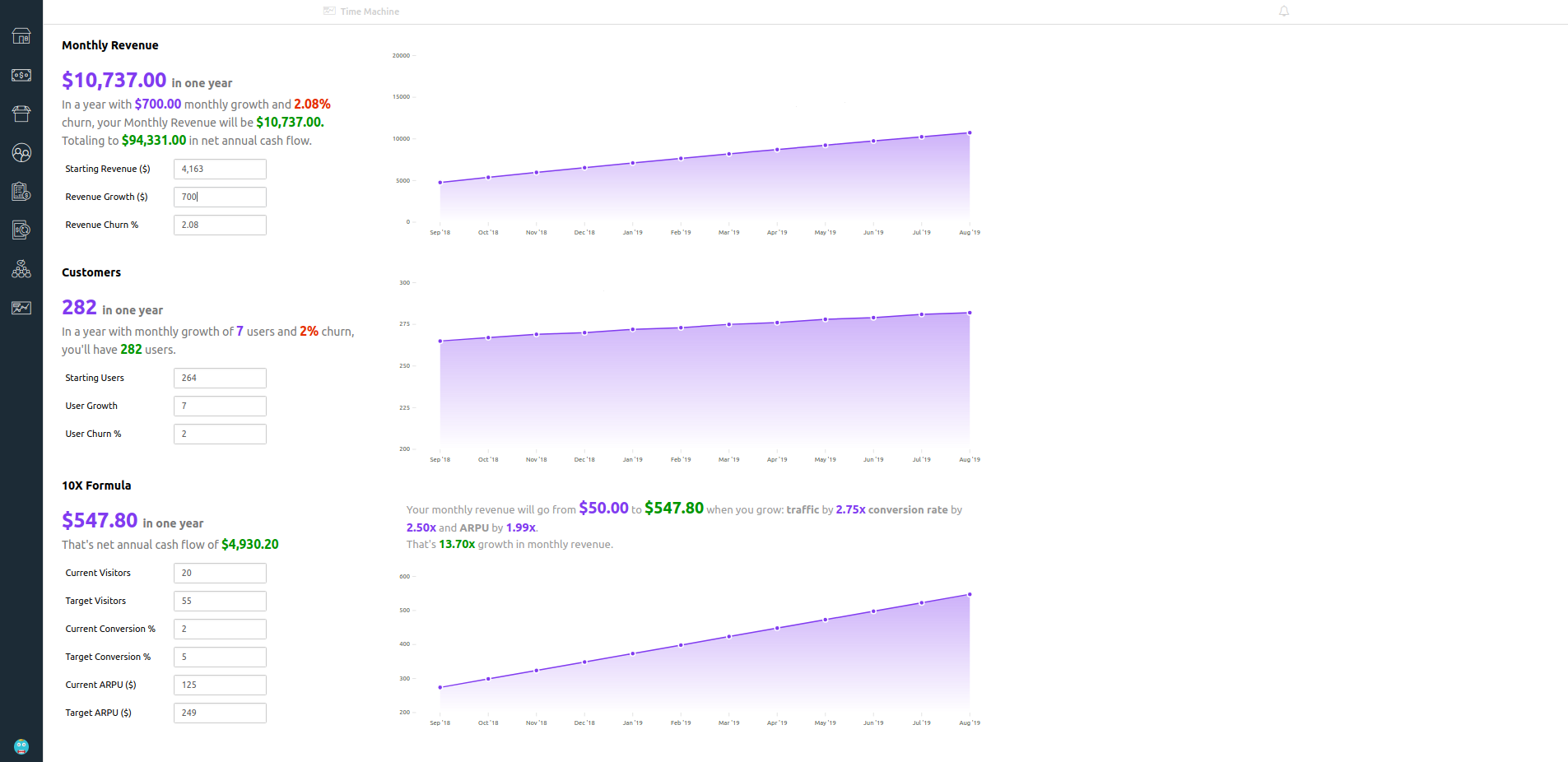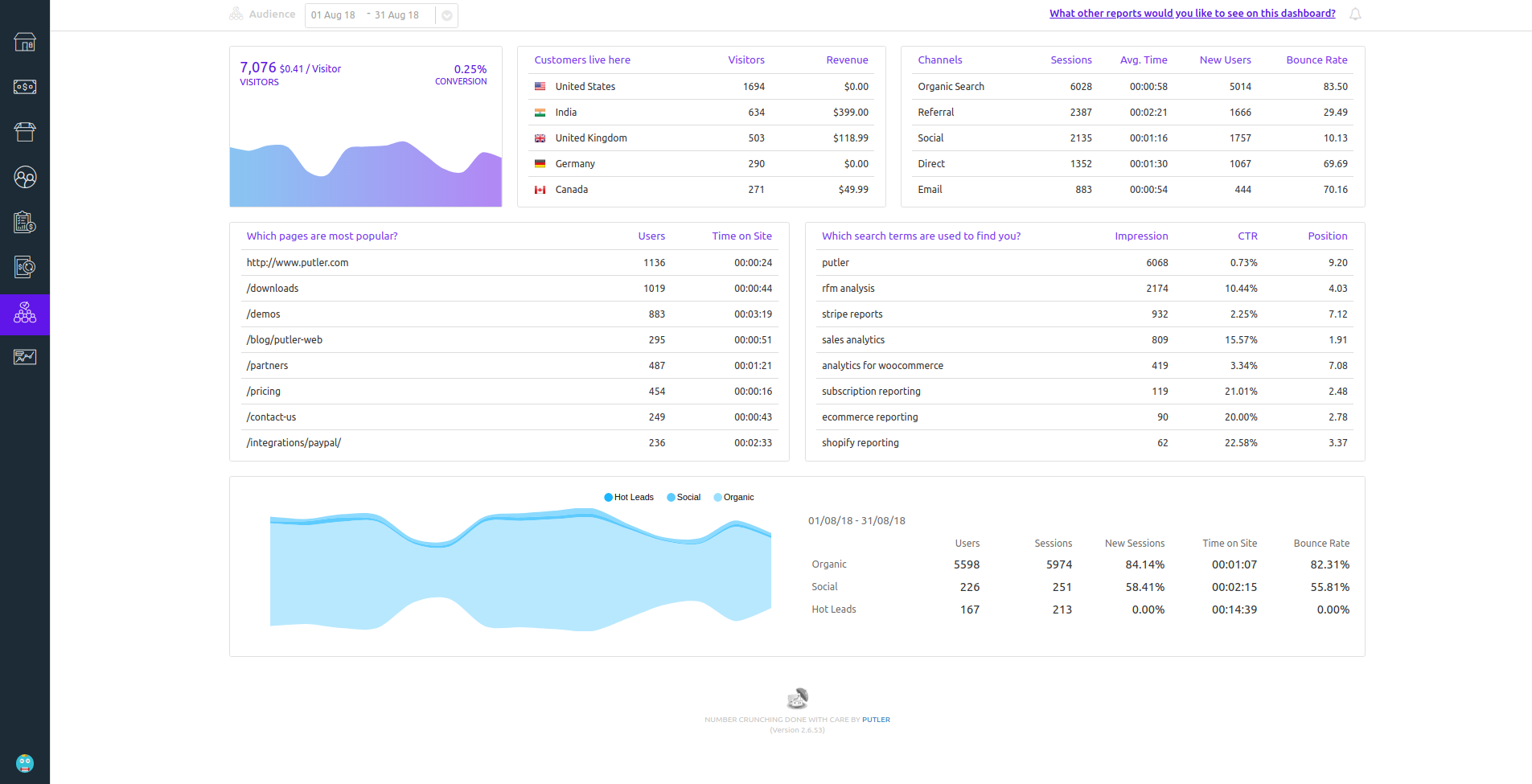 How it works with Stripe
Our one-click Stripe integration syncs your billing & customer data in real time giving you up-to-date reports. Putler processes all this data and provides you actionable insights and key metrics that help you grow your business.
Industries
Arts & culture
Food & beverage
Non-profit
Travel & tourism
Professional Services
Health & wellness
Education
Local services
Ticketing & events
Supported in
Australia

Austria

Belgium

Canada

Denmark

Finland

Germany

New Zealand

Norway

Portugal

Singapore

United States

United Kingdom

Switzerland

Sweden

Spain

France

Hong Kong

Ireland

Italy

Japan

Luxembourg

Netherlands

Estonia

Greece

Slovakia

Malaysia

Poland

Slovenia

Latvia

Lithuania
Tags
analytics
reports
metrics
saas
dashboard