JotForm
JotForm is an advanced online form builder that makes it easier than ever to collect the information you need. Build an online form from scratch, or choose from over 10,000 form templates — with hundreds of helpful widgets, 130+ app integrations, and an intuitive drag-and-drop interface, you can quickly create customized forms to power your workflow.
Get started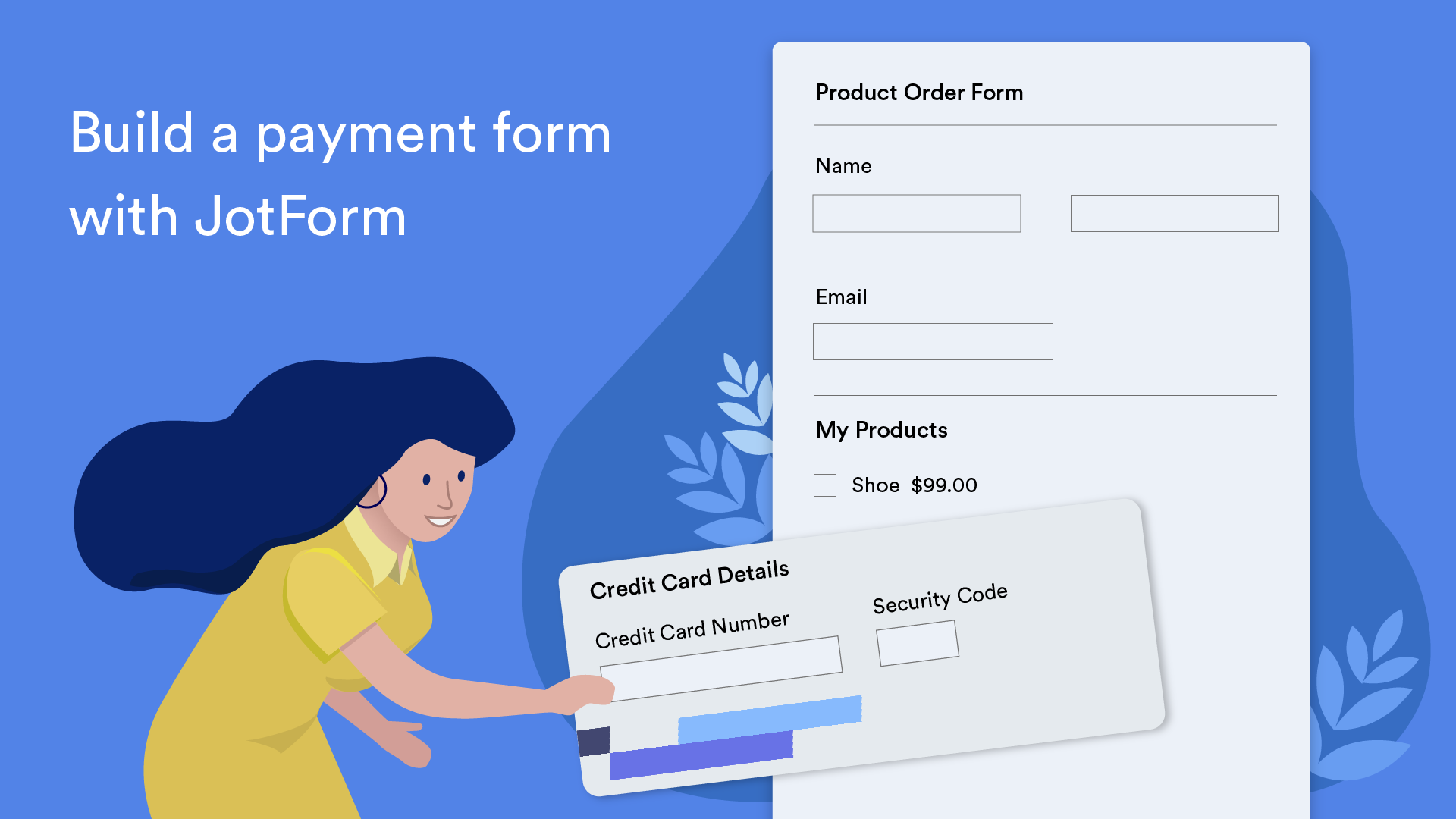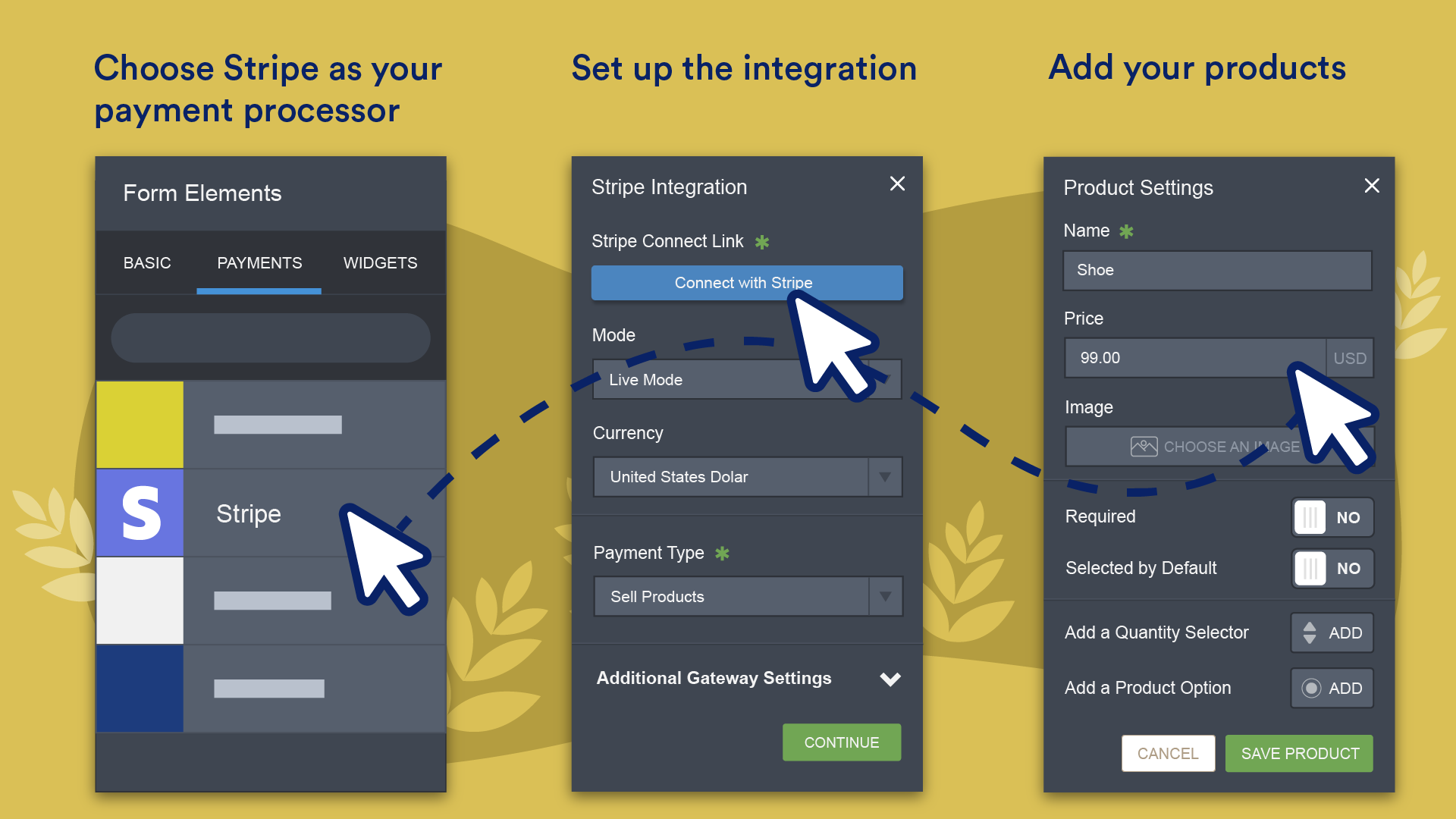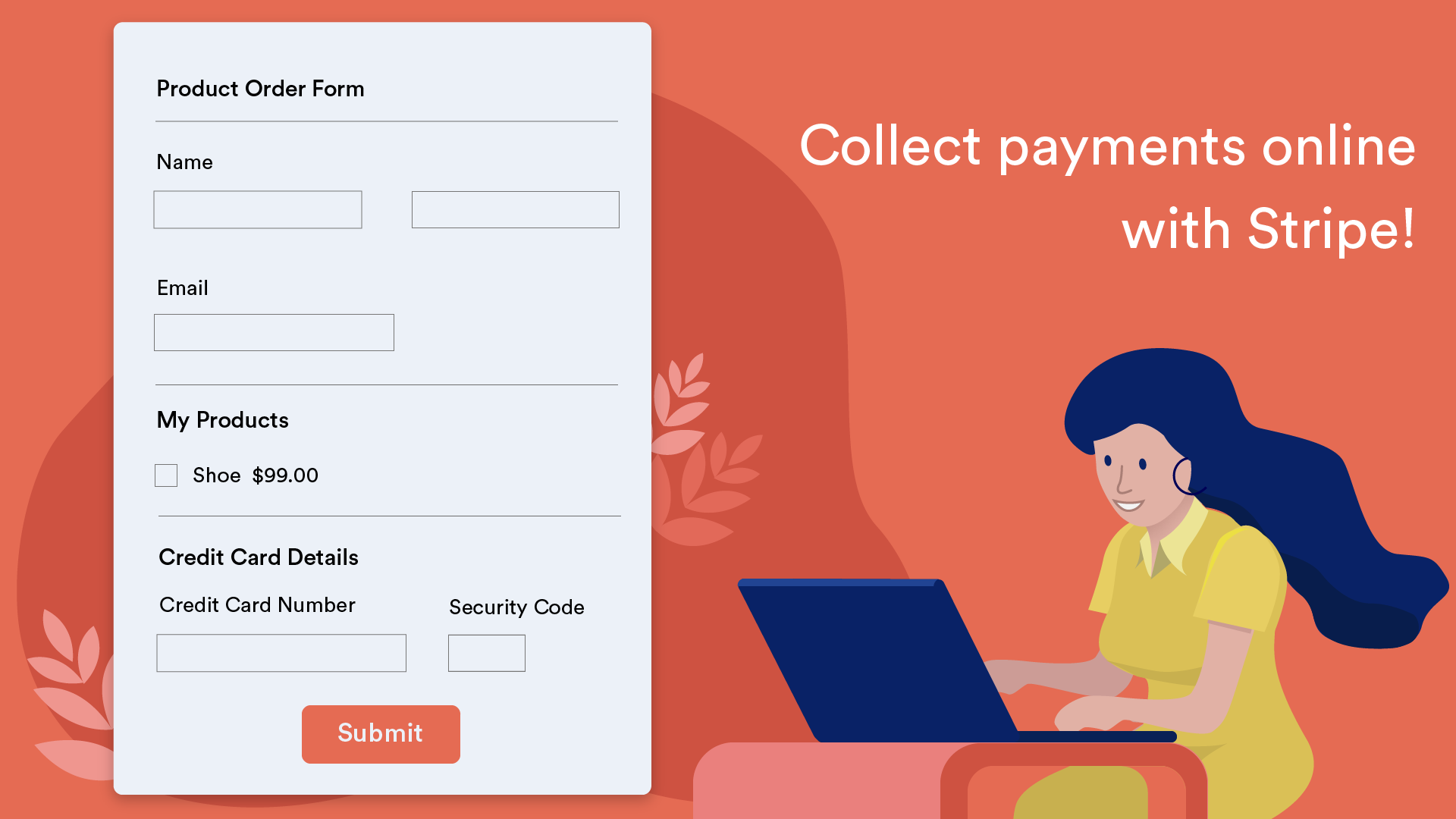 How it works with Stripe
Whether you need to process orders, accept donations, or collect registration fees, link your online form to Stripe for faster, easier online payment processing. Just integrate your payment form with Stripe and start accepting online payments instantly!
Industries
Arts & culture
Food & beverage
Non-profit
Travel & tourism
Professional Services
Health & wellness
Ecommerce
Education
Ticketing & events
Local services
Supported in
Australia

Denmark

Germany

Italy

Luxembourg

New Zealand

Singapore

Sweden

Switzerland

Slovakia

Norway

Malaysia

Japan

Greece

Estonia

Austria

Belgium

Finland

Hong Kong

Latvia

Mexico

Poland

Slovenia

United Kingdom

United States

Spain

Portugal

Netherlands

Lithuania

Ireland

France

Canada
Tags
Form Builder
Form
Subscription
Donation
Custom