CORSIZIO
Corsizio provides you with the ability to facilitate all online registrations and payments for your events and classes from your customers, including credit or debit card payments for a deposit or for the full amount, using your connected Stripe account — securely and smoothly. You can also configure discounts, early-bird pricing and much more, and all features are available with no monthly or recurring cost or plans to choose from.
Get started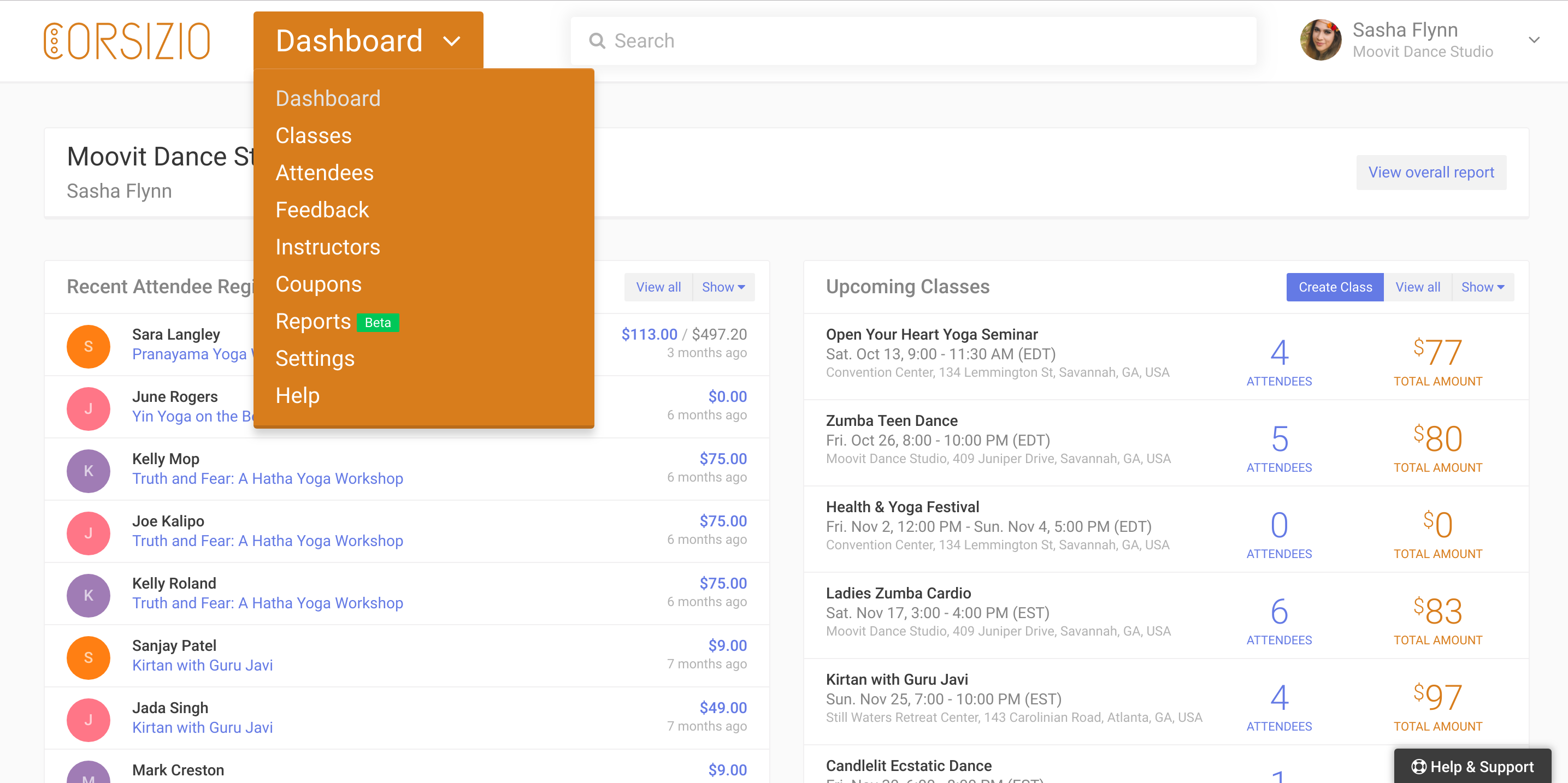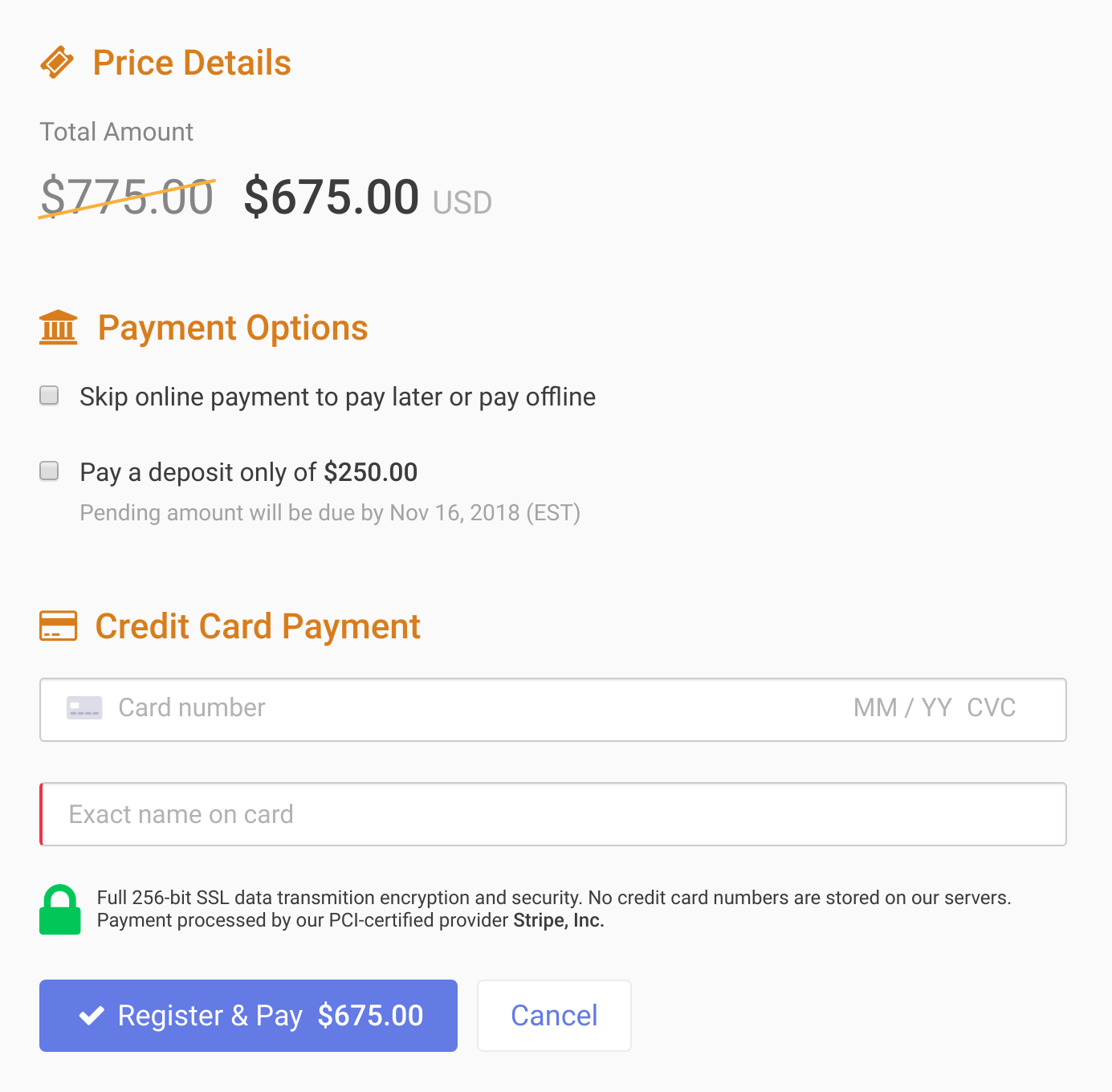 How it works with Stripe
Connect your Stripe account to Corsizio and process online payments from your attendees in a single step, with funds deposited into your bank account directly via Stripe. Within a few minutes, you can begin accepting registrations and payments for all your events, classes, courses and workshops using Corsizio and the Stripe integration.
Category
Booking & scheduling
Industries
Arts & culture
Food & beverage
Non-profit
Travel & tourism
Health & wellness
Professional Services
Education
Local services
Ticketing & events
Supported in
United States

Canada

Australia

United Kingdom

Germany

Ireland

Spain

France

New Zealand

Singapore

Netherlands

Sweden

Switzerland

Finland
Tags
attendees
registrations
payments
events
classes