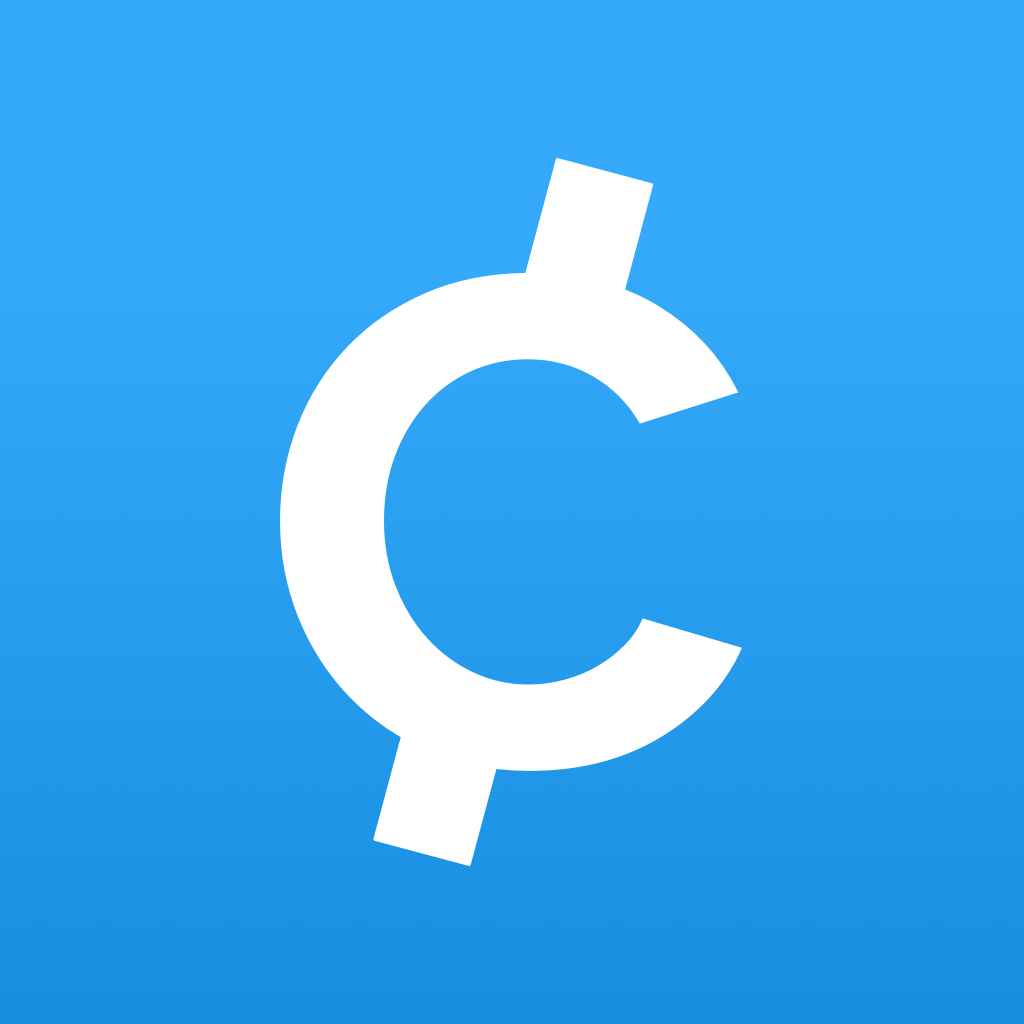 Collect for Stripe
Start taking card-present payments in seconds, with no monthly minimums or membership. As one of the first Stripe Partners to accept EMV chip cards, we've gathered years of experience handling payments properly, earning the trust of thousands of businesses across the globe.
Get started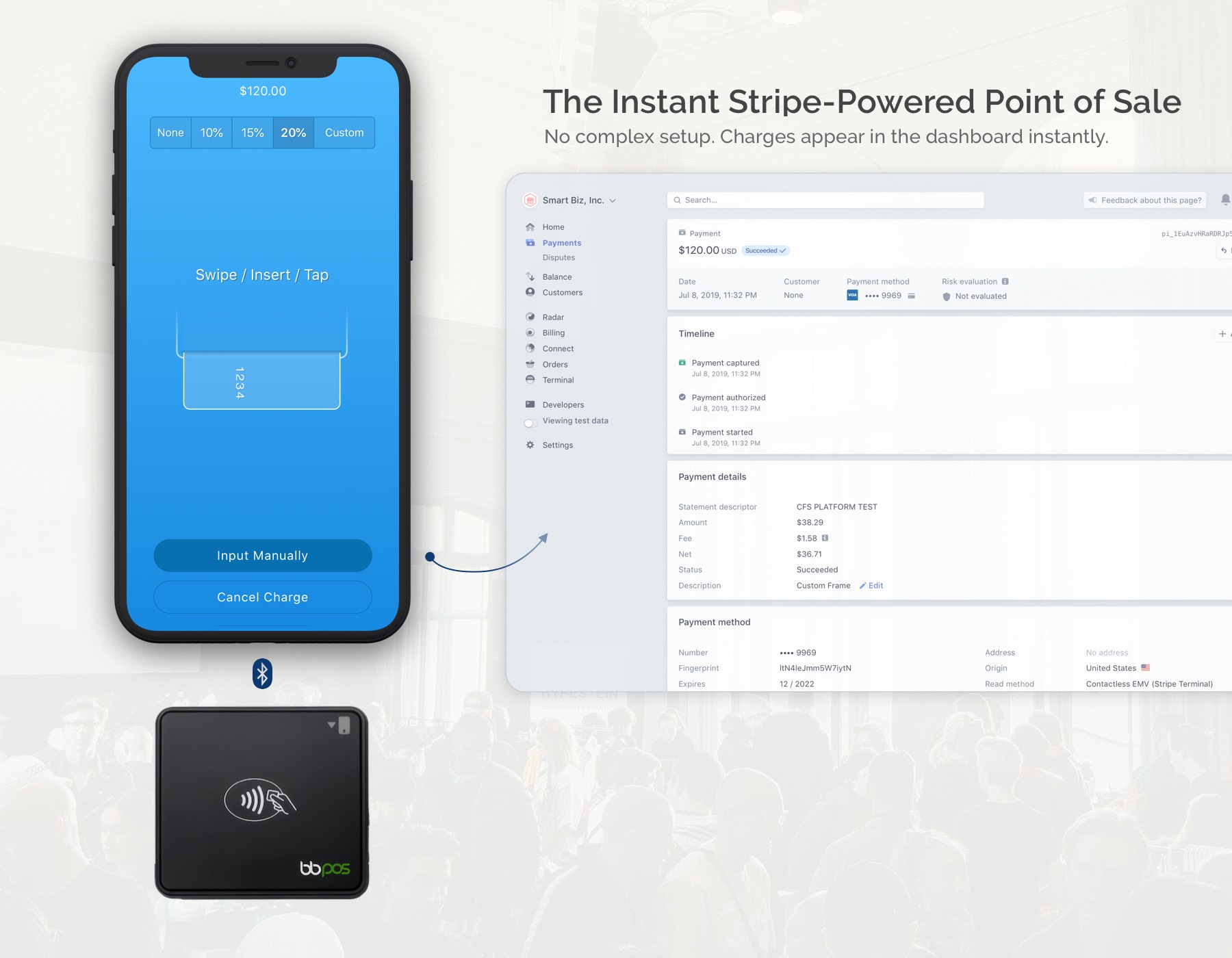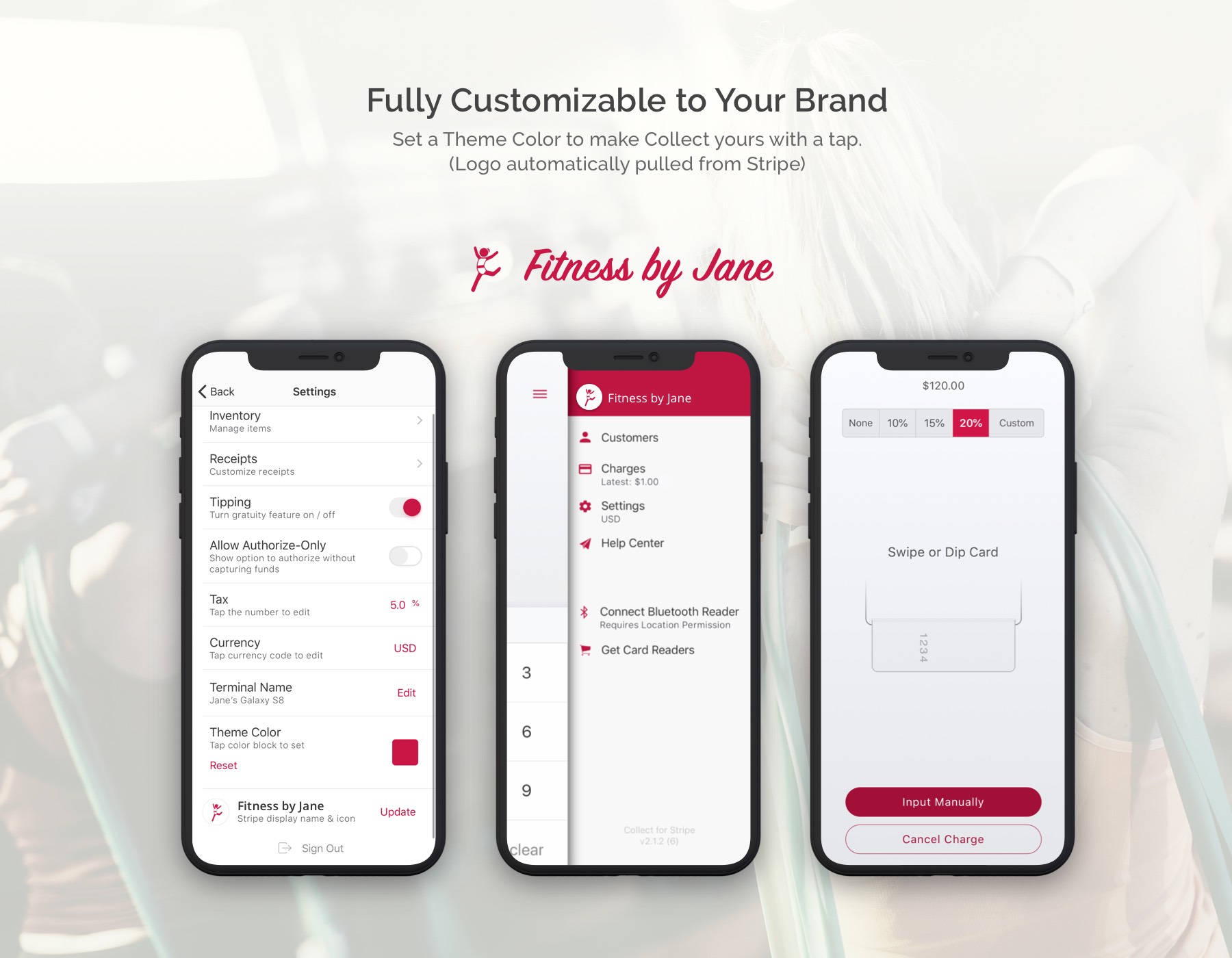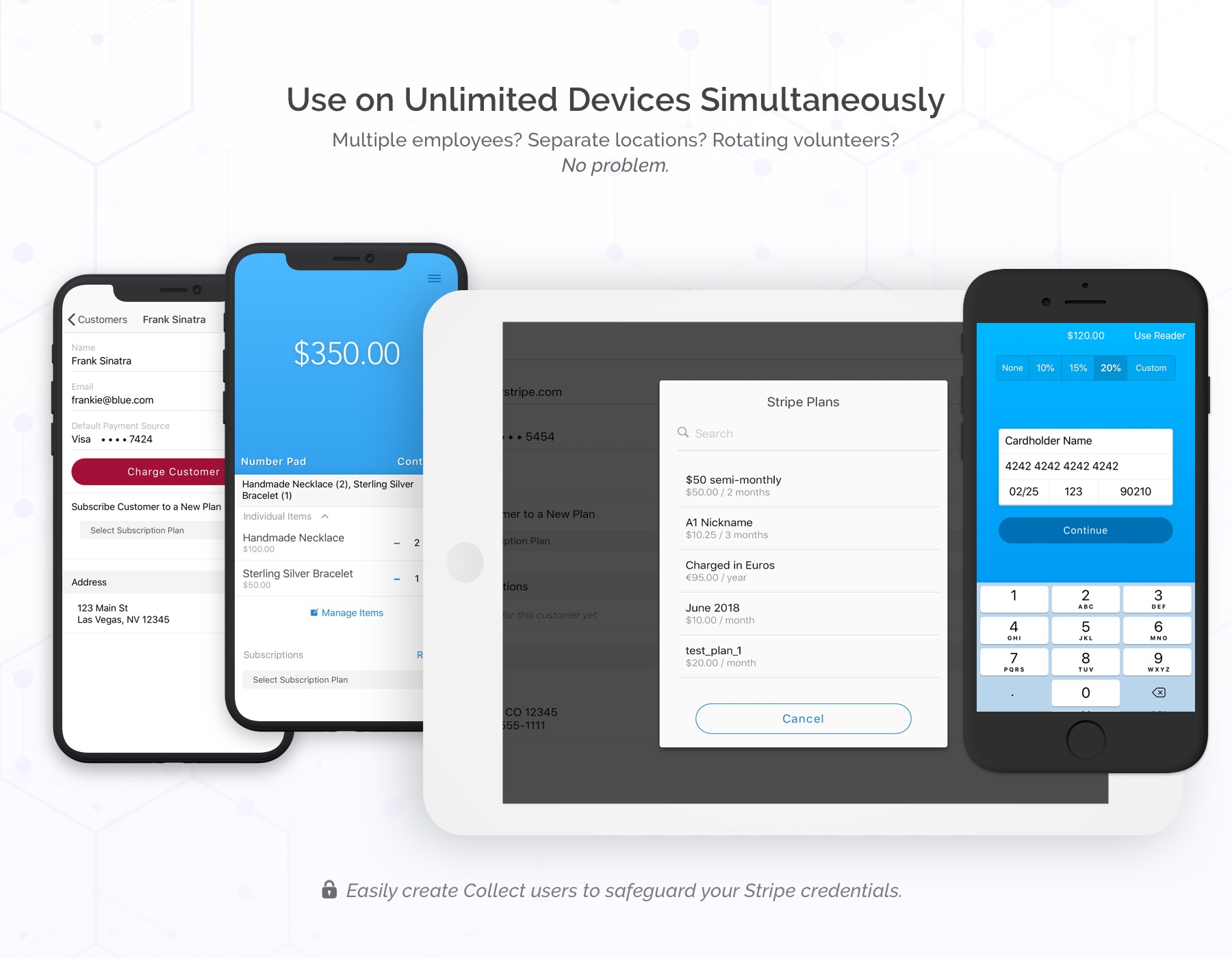 How it works with Stripe
Connect your Stripe account, attach your card reader and go. Or skip the reader and type in card numbers to get started even faster. Either way, no setup is required and you will see charges & subscriptions instantly in your Stripe Dashboard. Collect works with Stripe Terminal's BBPOS Chipper 2X BT to collect payment in person.
Industries
Arts & culture
Ecommerce
Non-profit
Professional Services
Local services
Ticketing & events
Travel & tourism
Education
Health & wellness
Supported in
United States

Australia

Austria

Belgium

Canada

Denmark

Finland

Japan

Ireland

Italy

Hong Kong

Germany

Luxembourg

France

Netherlands

New Zealand

Portugal

Norway

Singapore

United Kingdom

Switzerland

Sweden

Spain
Tags
In-person
Mobile
POS
Reader
Terminal
No-Code-Terminal