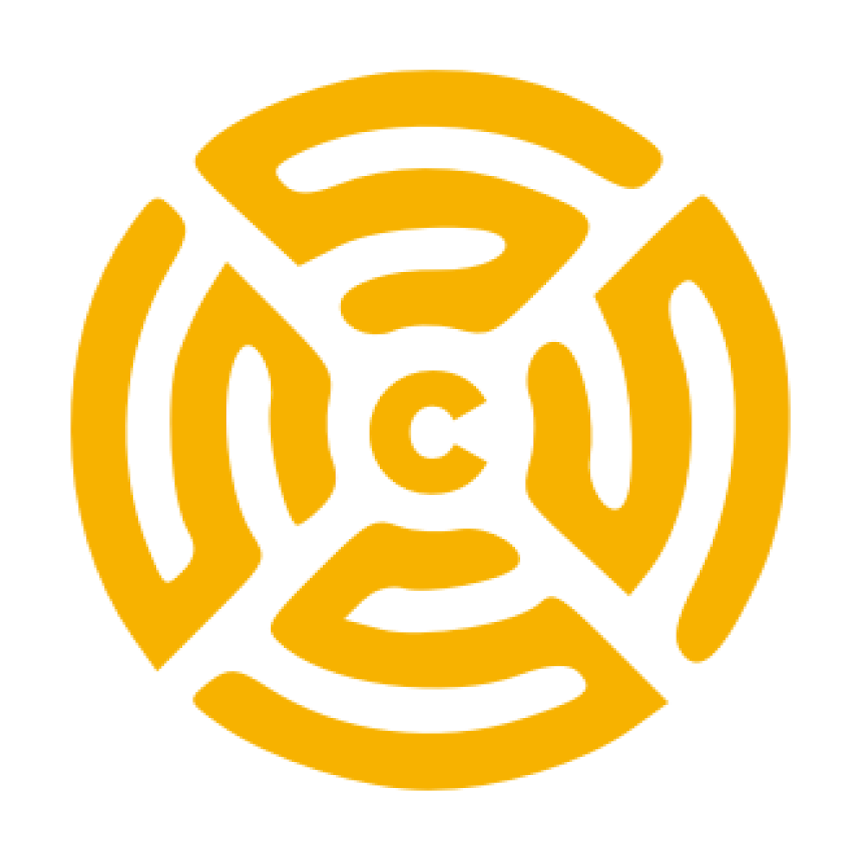 Churnkey
We help you retain more customers. When you embed Churnkey's cancellation flow, you immediately unlock a suite of experiences crafted to keep your customers around longer. It's not intrusive, it's not frustrating — it just works. Churnkey presents dynamic options for your customers, helping them craft a relationship with your company that works better for them.
Get started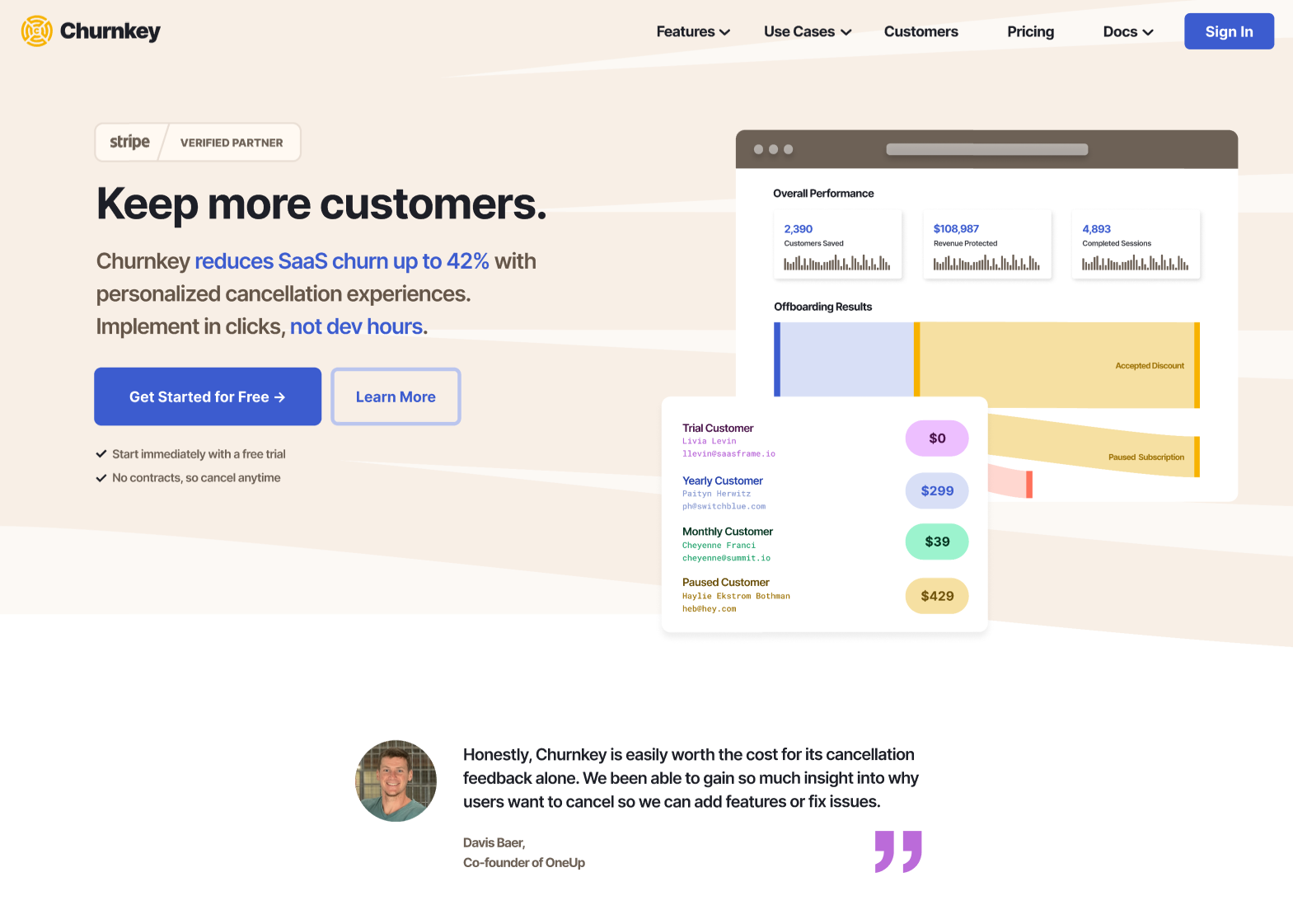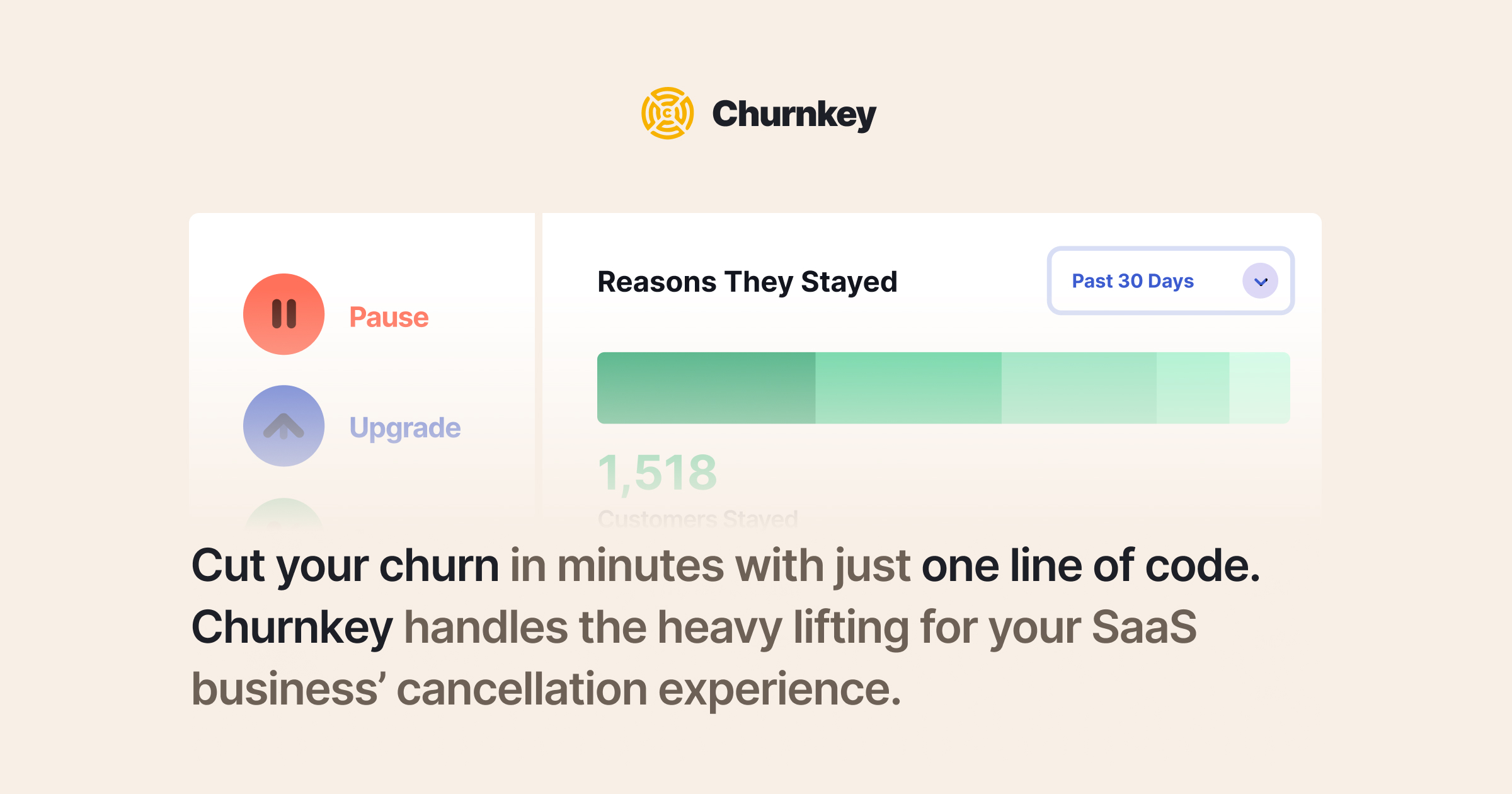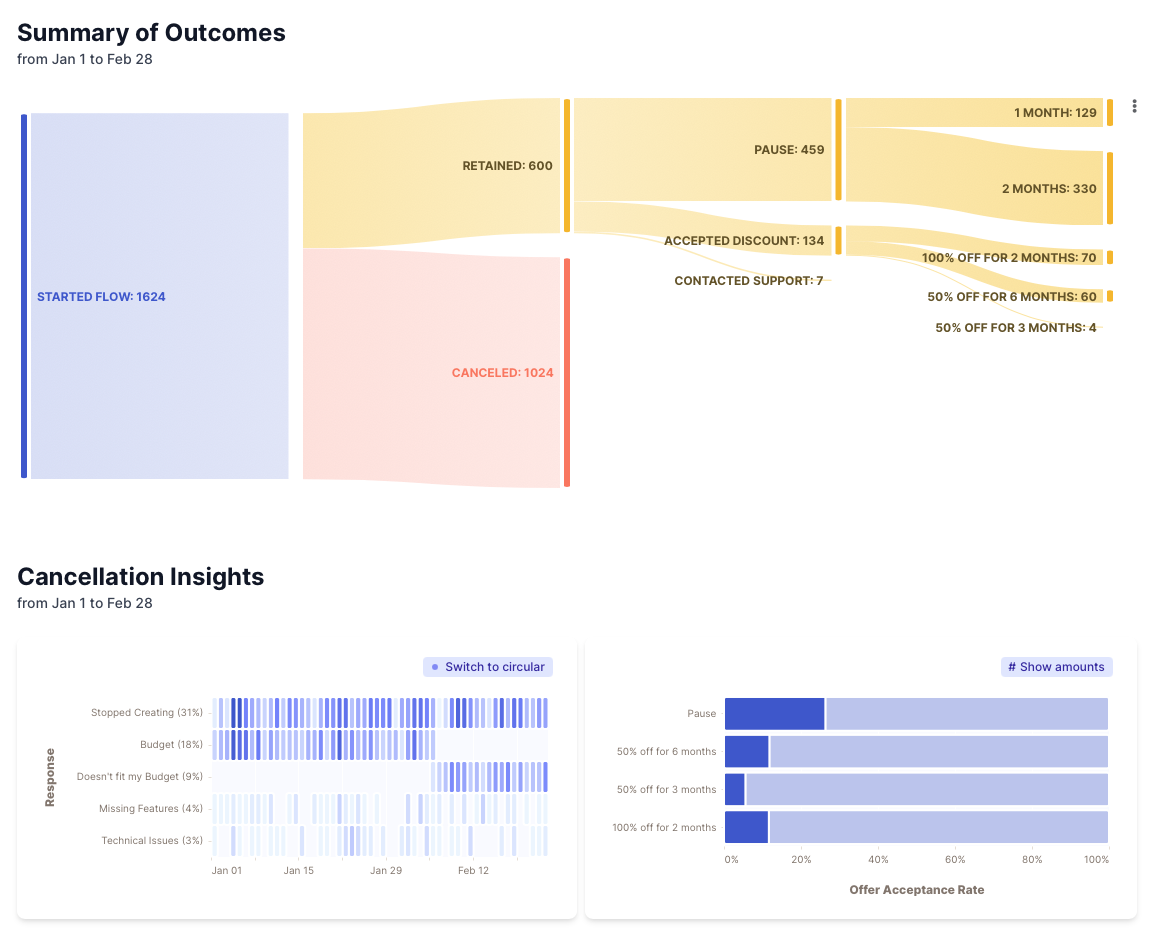 How it works with Stripe
Connect Stripe and you'll enable powerful features like subscription pauses, dynamic offers (coupons, plan changes, and more), customer segmentation, actionable churn metrics, and how much revenue Churnkey has recovered for you.
Industries
Ecommerce
Arts & culture
Food & beverage
Non-profit
Travel & tourism
Health & wellness
Professional Services
Education
Local services
Ticketing & events
Supported in
United States

United Kingdom
Tags
Churn
Retention
Customer Success
Feedback
Cancel