Zoho Analytics
Zoho Analytics is a service-service BI and analytics solution that allows you to create insightful reports and dashboards. It assists you to visually analyze any business data including Stripe's, and to take informed decisions.
Get started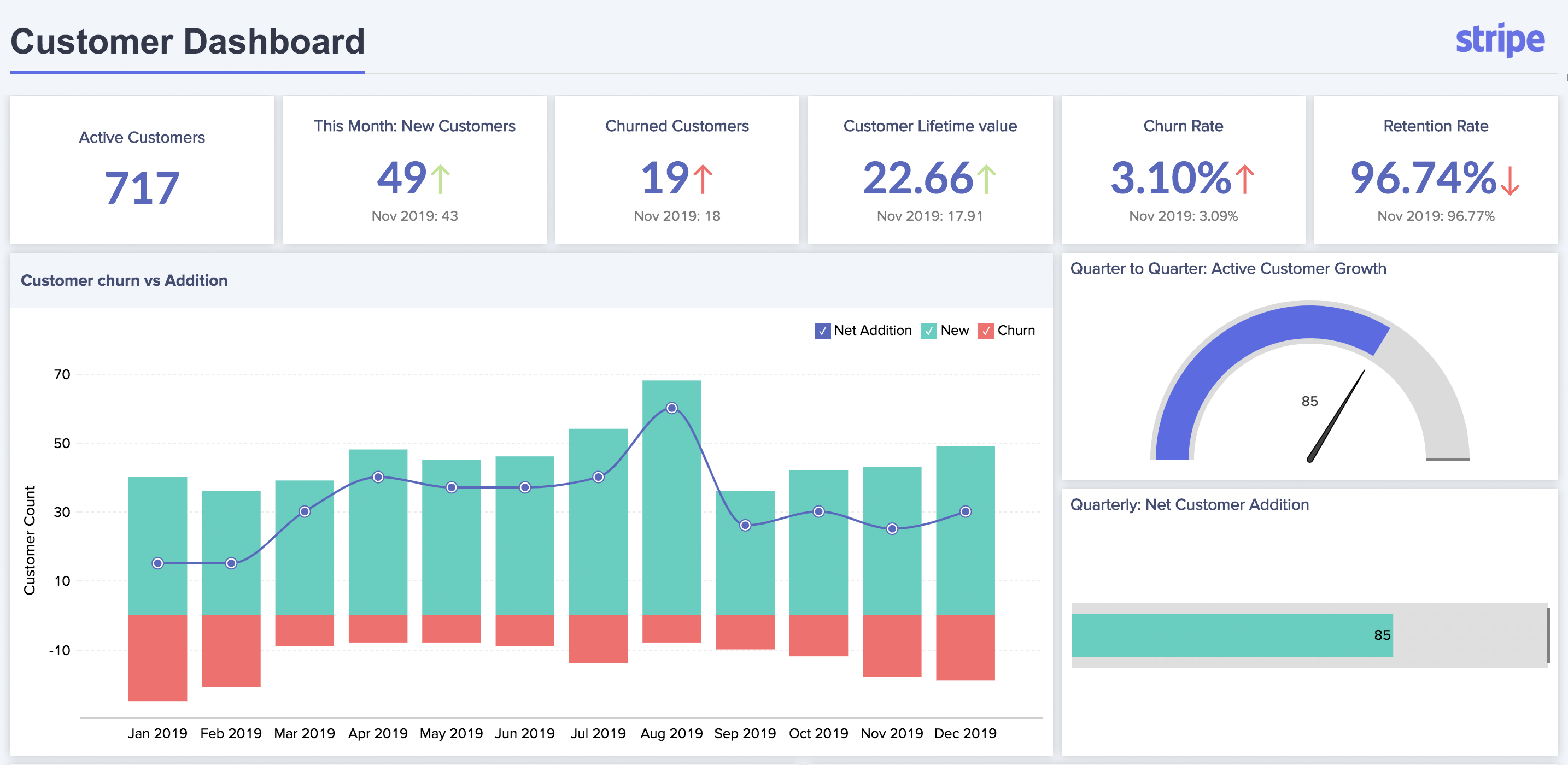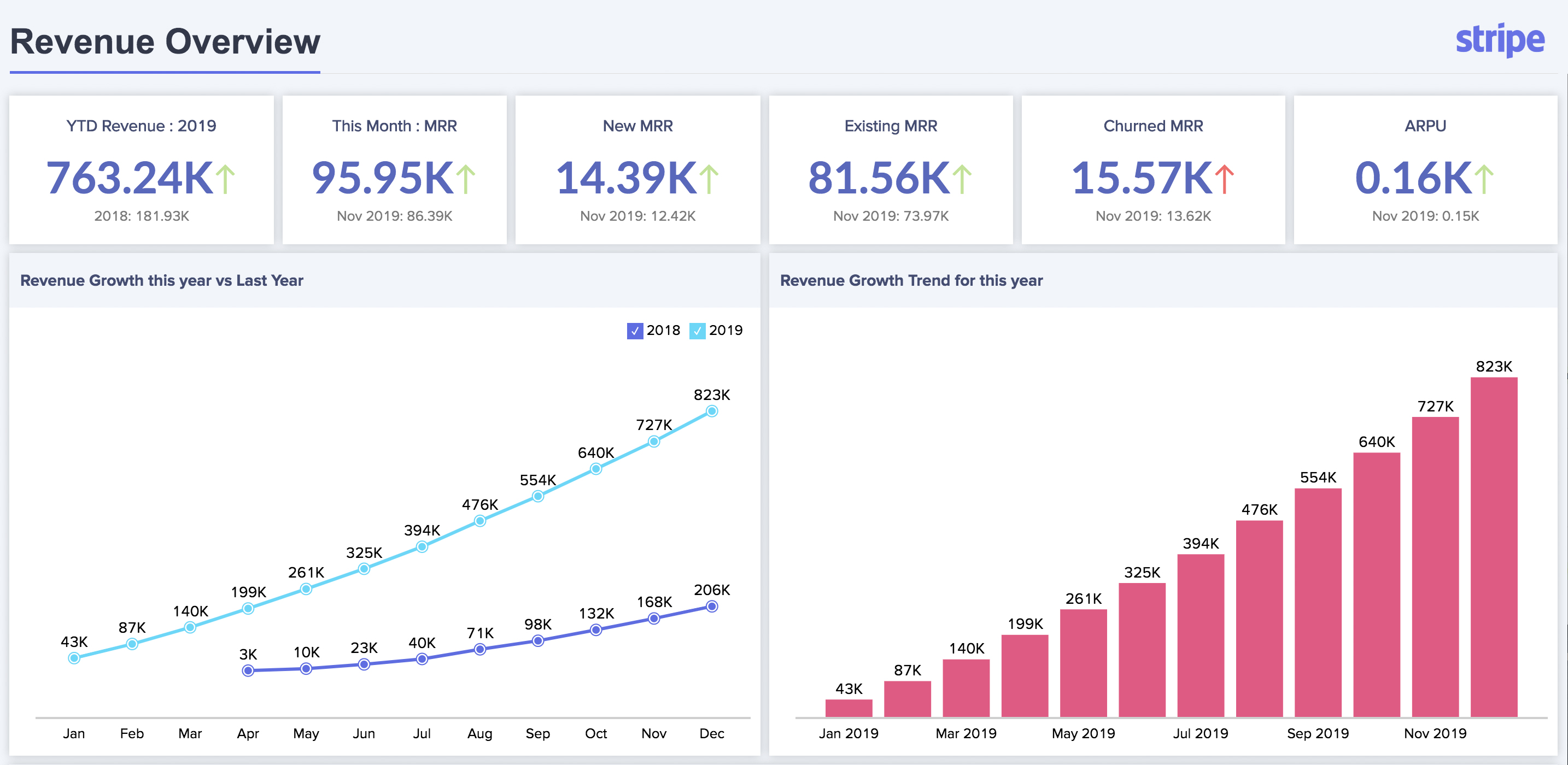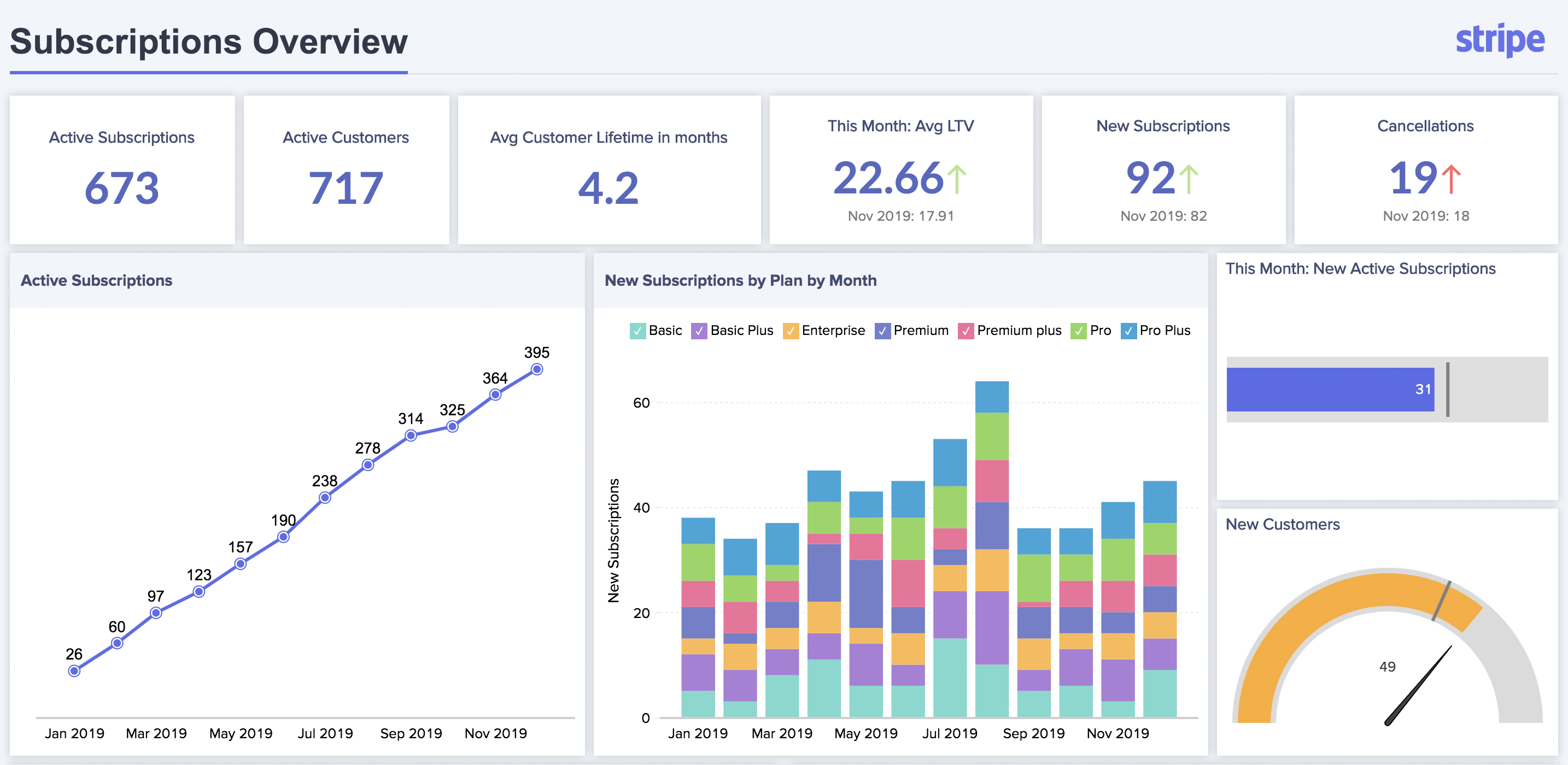 How it works with Stripe
Data from Stripe is imported into Zoho Analytics periodically. The app provides 75+ readymade reports and dashboards on top of this data. It also lets you create your own reports and dashboards.