Zapla
Zapla is an appointment booking system which automatically adapts to the design of your website.
Get started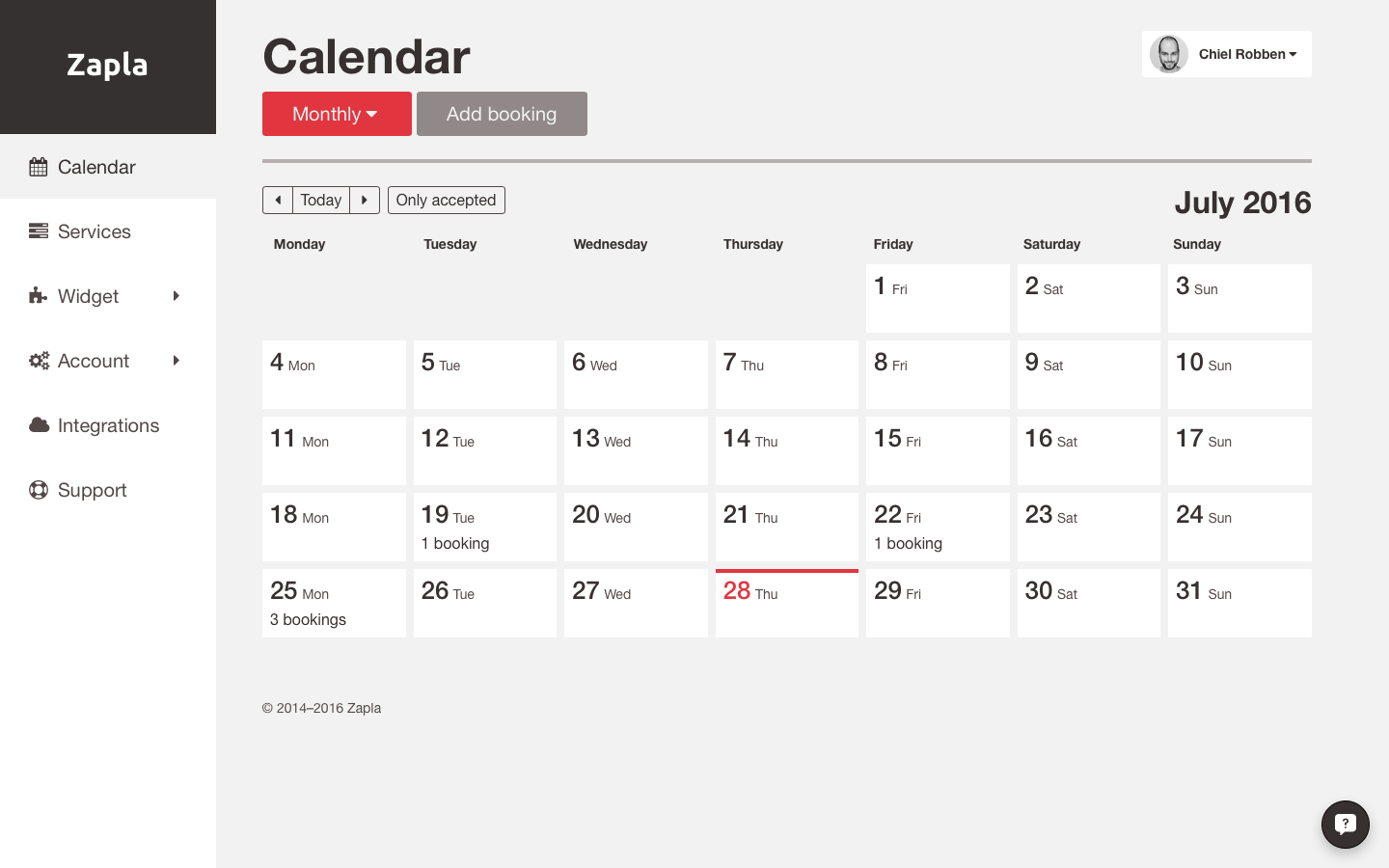 How it works with Stripe
Charge your customers when they place a booking on your website by integrating your Zapla account with Stripe. You can charge your bookings from the Zapla web app.
Category
Booking & scheduling
Supported in
Australia

Denmark

Canada

Finland

France

Ireland

Japan

New Zealand

Norway

Sweden

United Kingdom

United States

Spain