Wufoo
Wufoo makes accepting payments for your business simple, just use our form and a Stripe account and you can get started in minutes.
Get started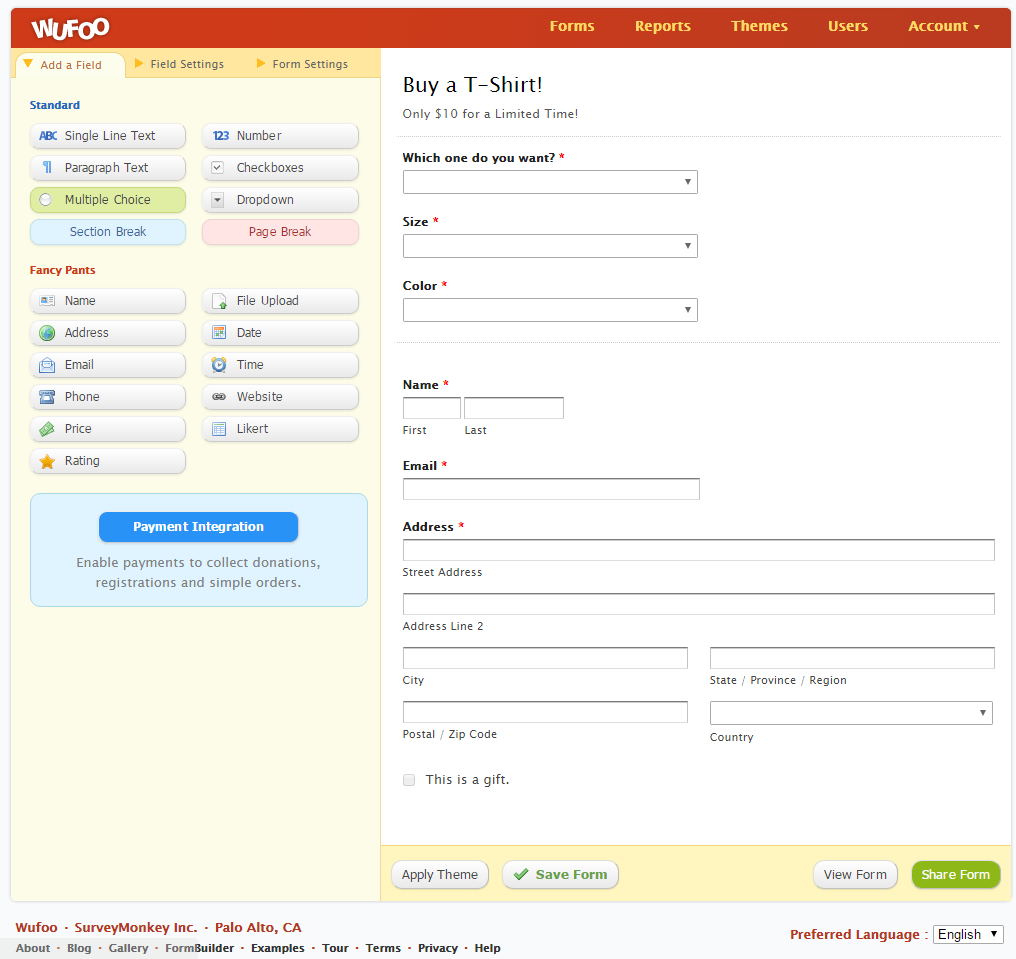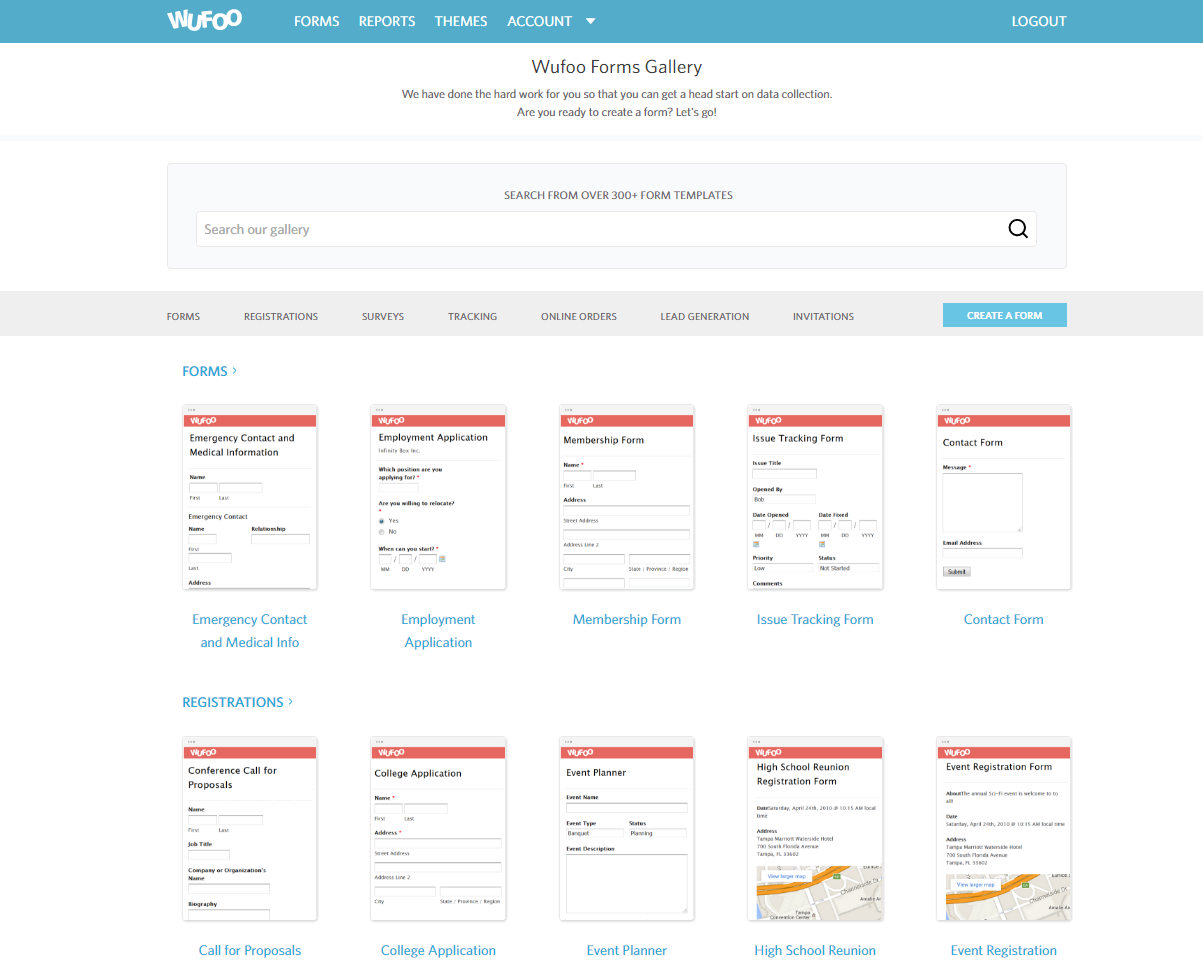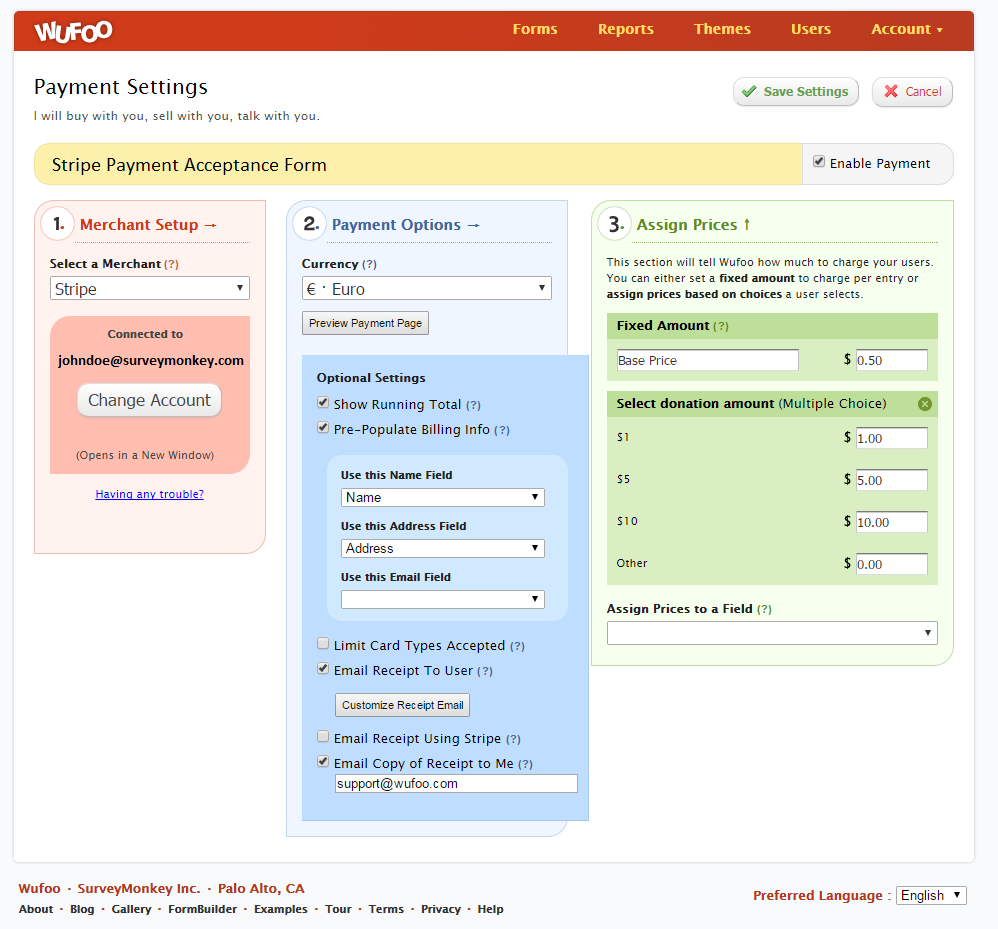 How it works with Stripe
Wufoo integrates with Stripe to facilitate payments so that you don't have to. You can leverage our easy-to-use forms and your Stripe account to start accepting credit cards in minutes whether you are running an e-commerce site or a non-profit.