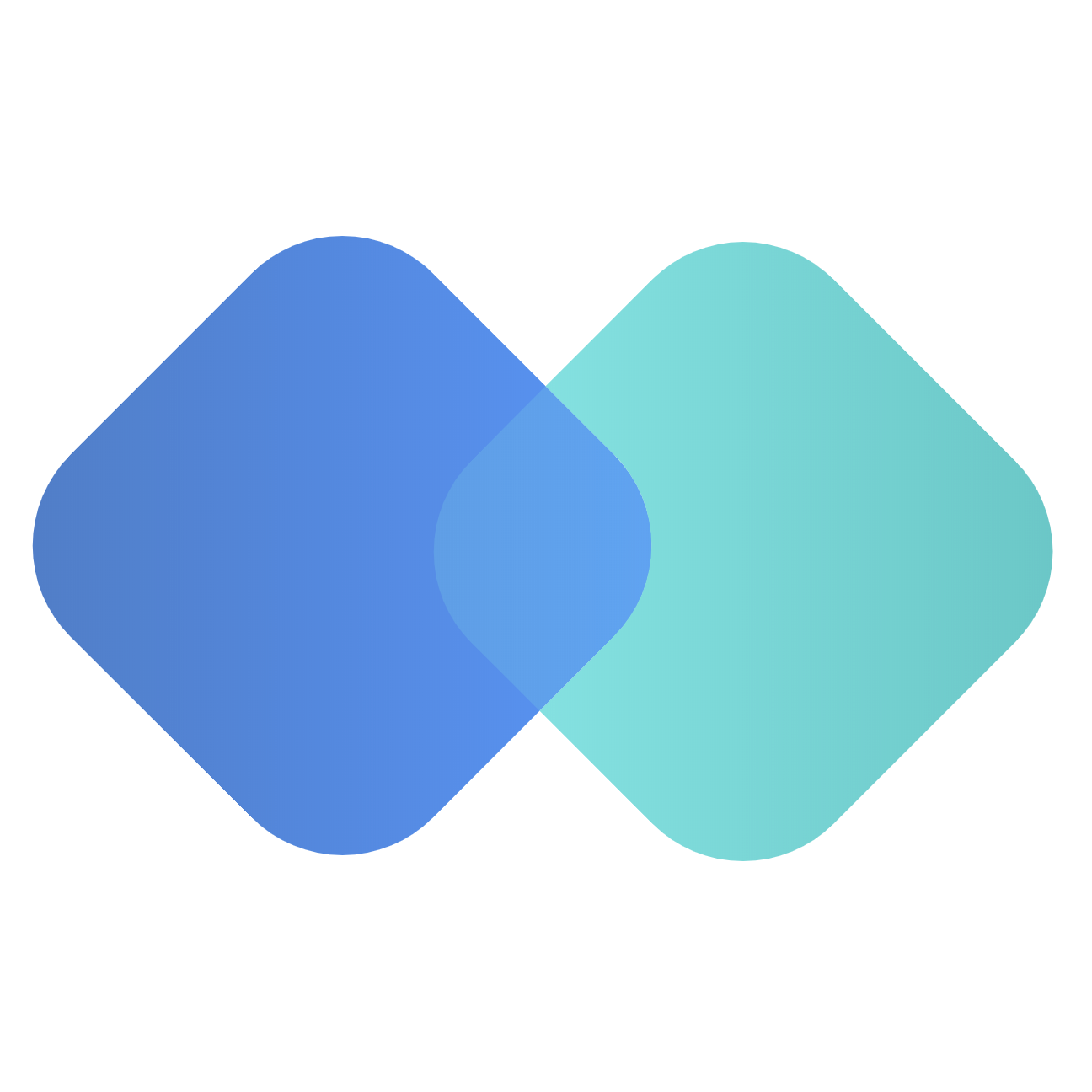 WP Full Stripe
Full Stripe is a WordPress plugin designed to make it easy for you to accept payments and create subscriptions from your WordPress site. Powered by Stripe, you can embed payment forms into any post or page and take payments directly from your website.
Get started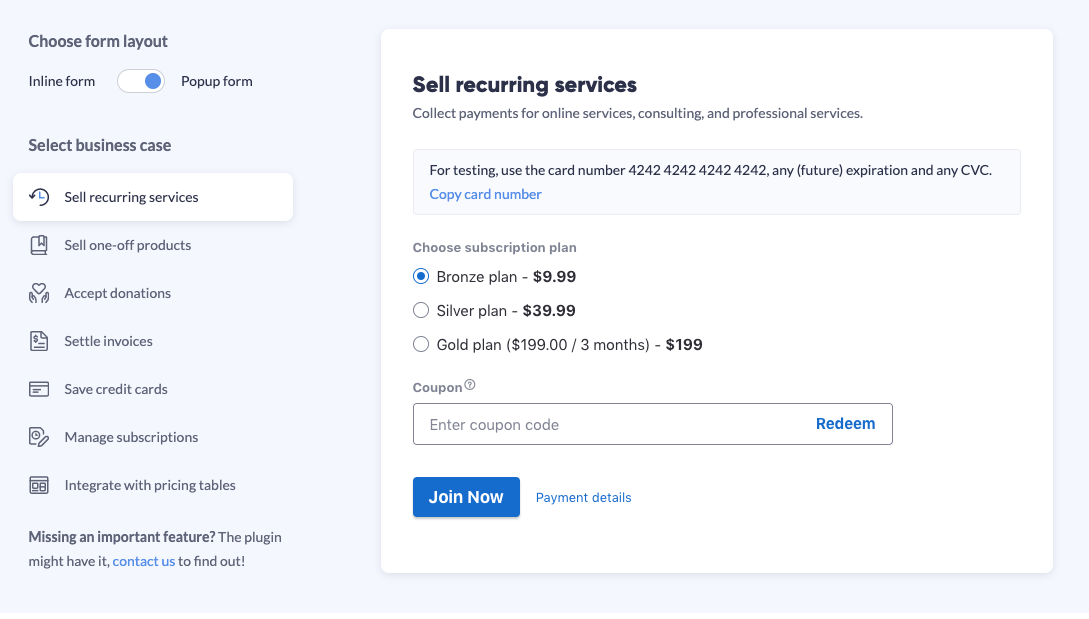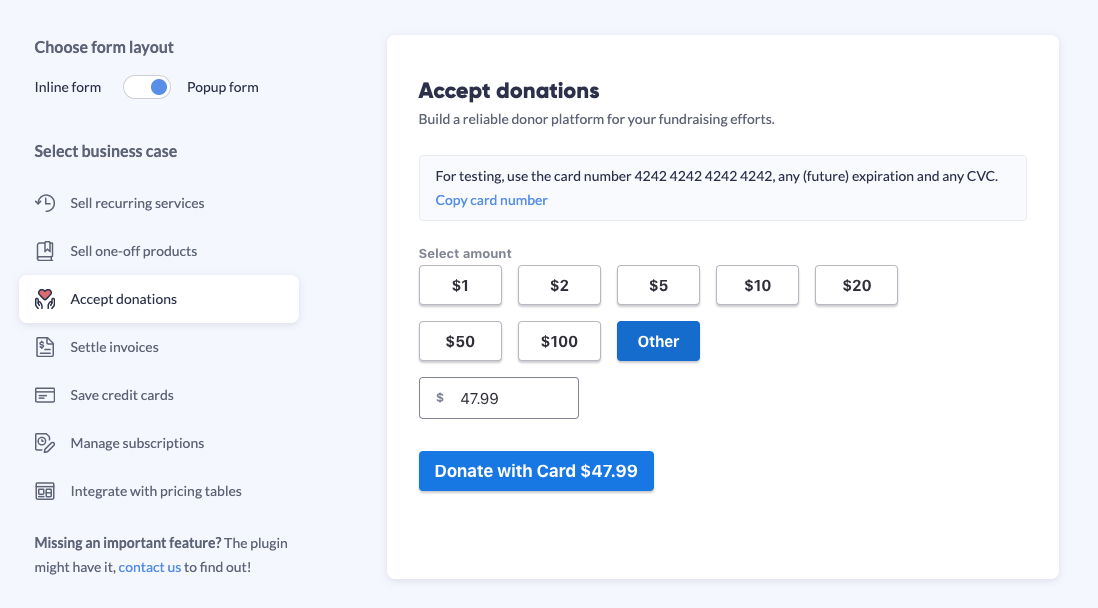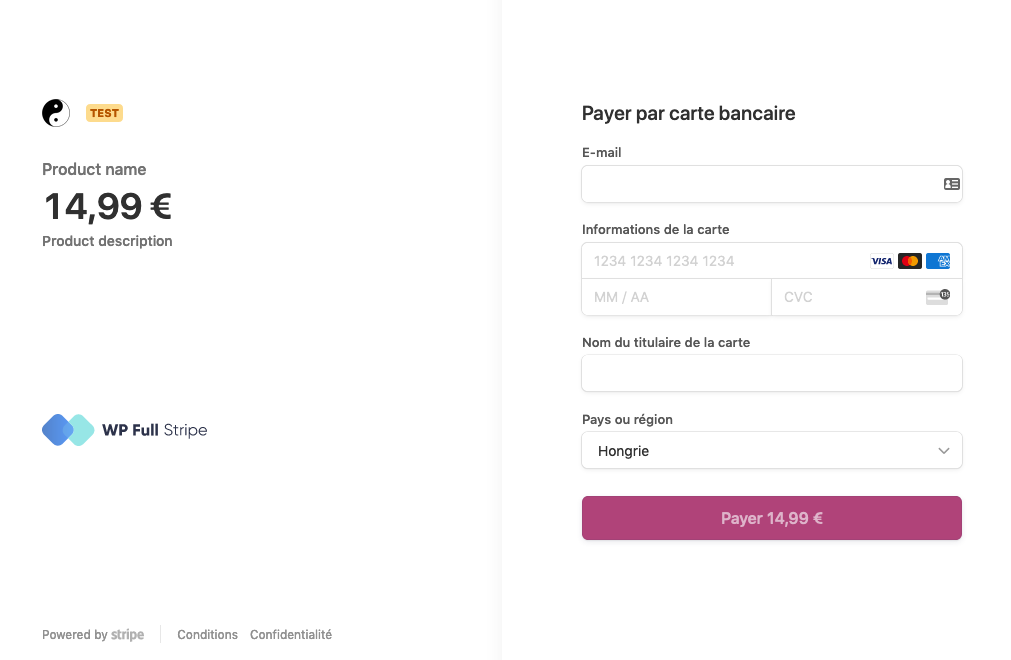 How it works with Stripe
Start accepting recurring and one-time payments in Wordpress in less than 30 minutes. No coding skills required.
Category
Recurring payments
Industries
Ecommerce
Health & wellness
Ticketing & events
Professional Services
Travel & tourism
Education
Local services
Non-profit
Supported in
Australia

Denmark

Germany

Italy

Luxembourg

Norway

Slovakia

Switzerland

Austria

Estonia

Greece

Japan

Malaysia

Poland

Slovenia

United Kingdom

Spain

Portugal

Netherlands

Latvia

Hong Kong

Finland

Belgium

United States

Sweden

Singapore

New Zealand

Lithuania

Ireland

France

Canada

Bulgaria

Mexico

Cyprus

Romania

Brazil

Czech Republic

Malta

India
Tags
Wordpress
plugin
subscription
one-time payment
donation