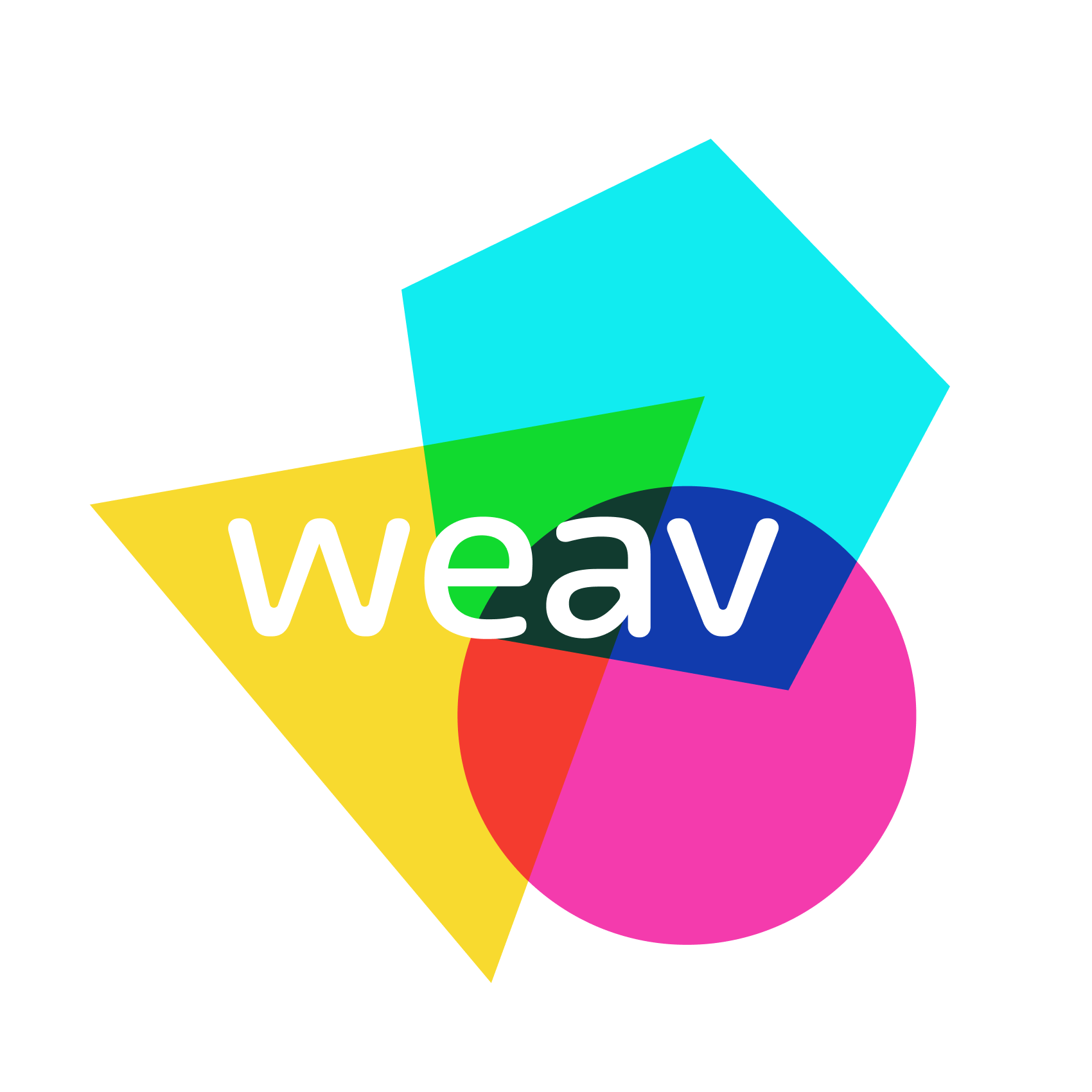 Weav
Weav solves SaaS retention uniquely, combating churn in 5 different ways. Weav can help customers stay, predict when and why customers cancel, recover failed payments, gain engagement insights, and more.
Get started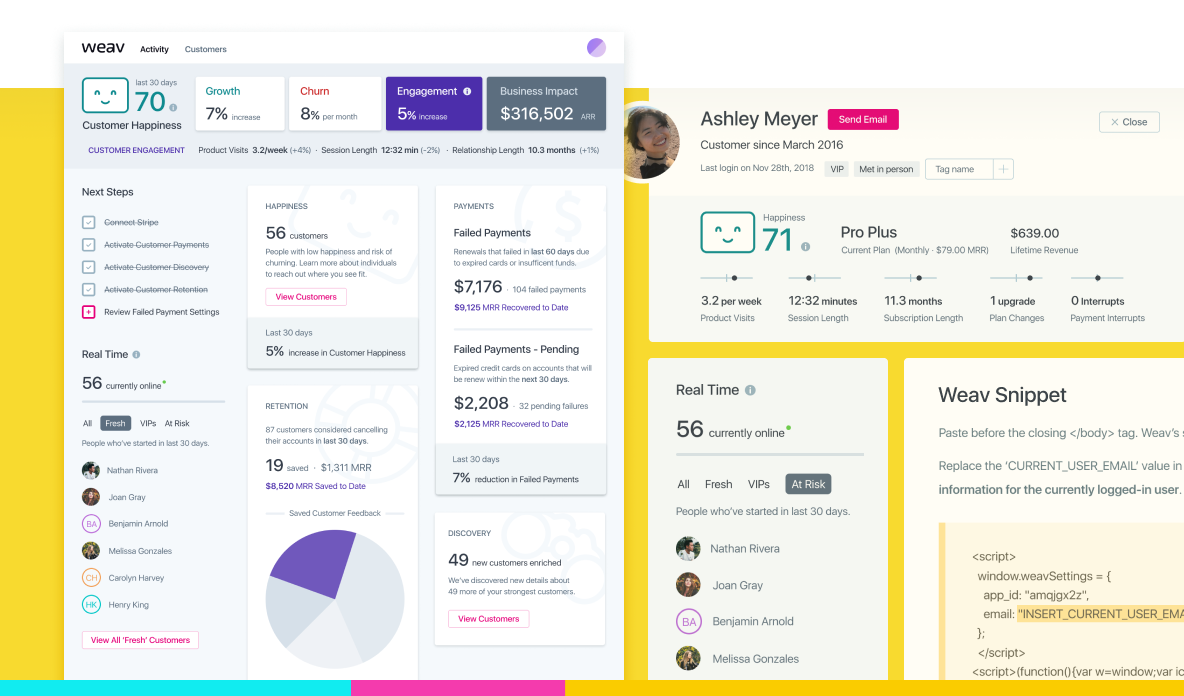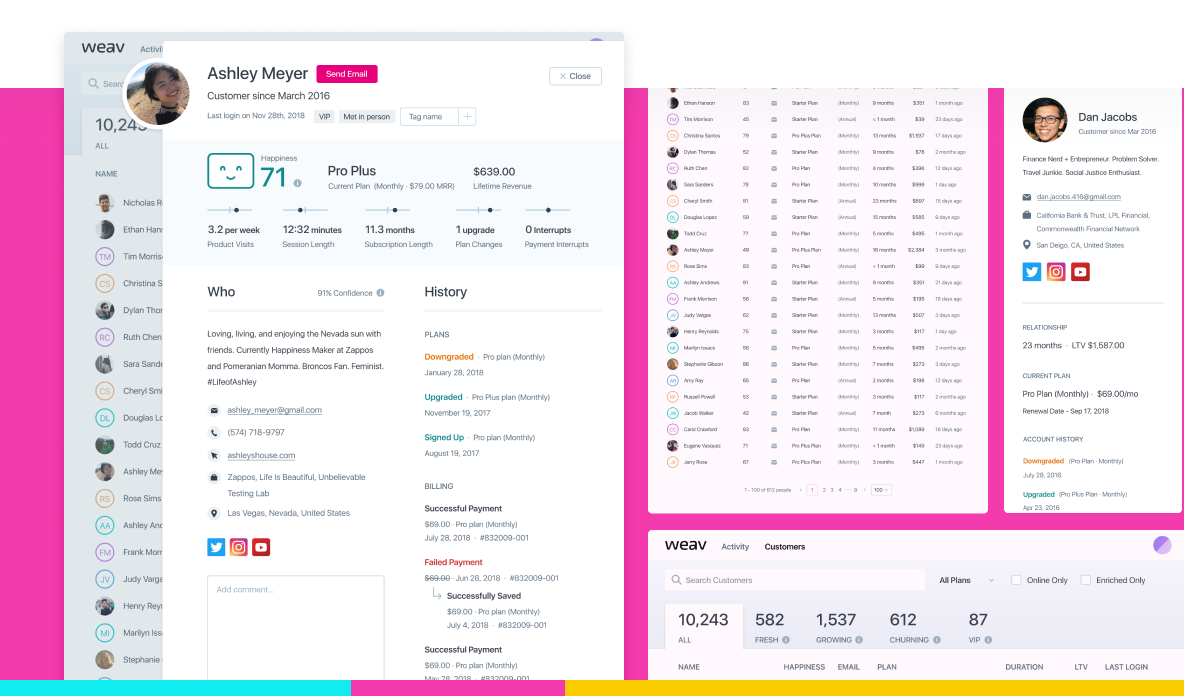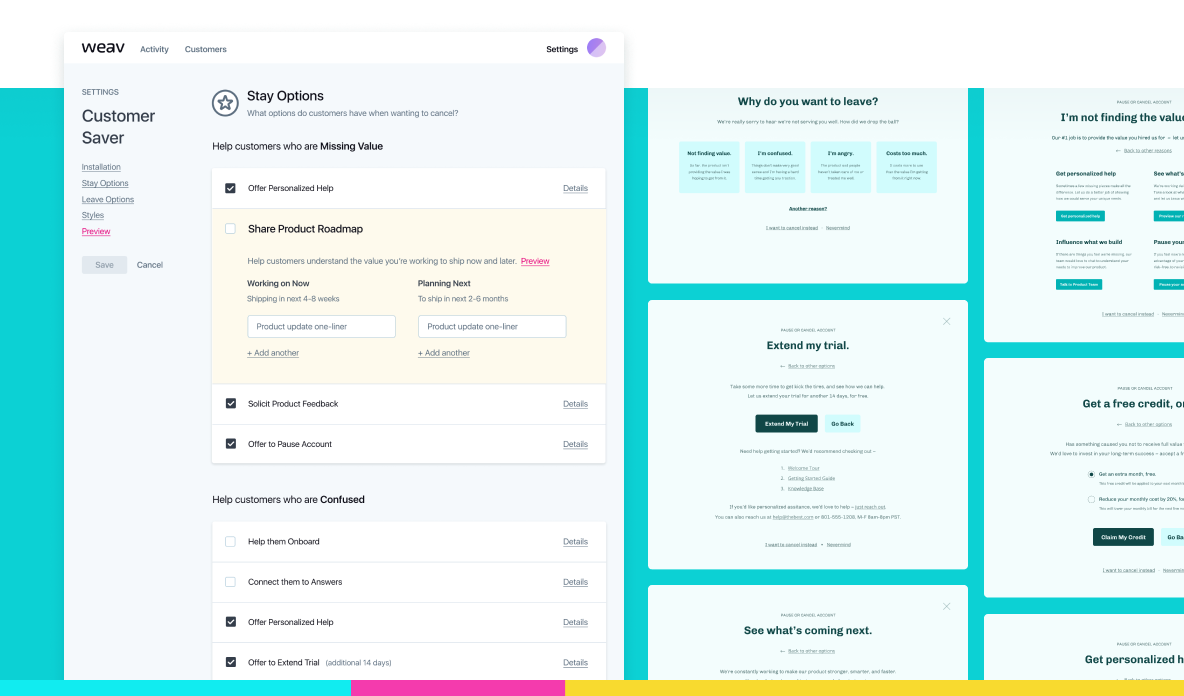 How it works with Stripe
Weav uses Stripe Connect to allow Weav to analyze churn metrics and save customers on the fly. Weav will automate user trial extensions, apply discounts, pause subscriptions, and more.
Industries
Ecommerce
Professional Services
Non-profit
Education
Tags
Customer Success
Churn
Failed Payments
Retention
Email Dunning