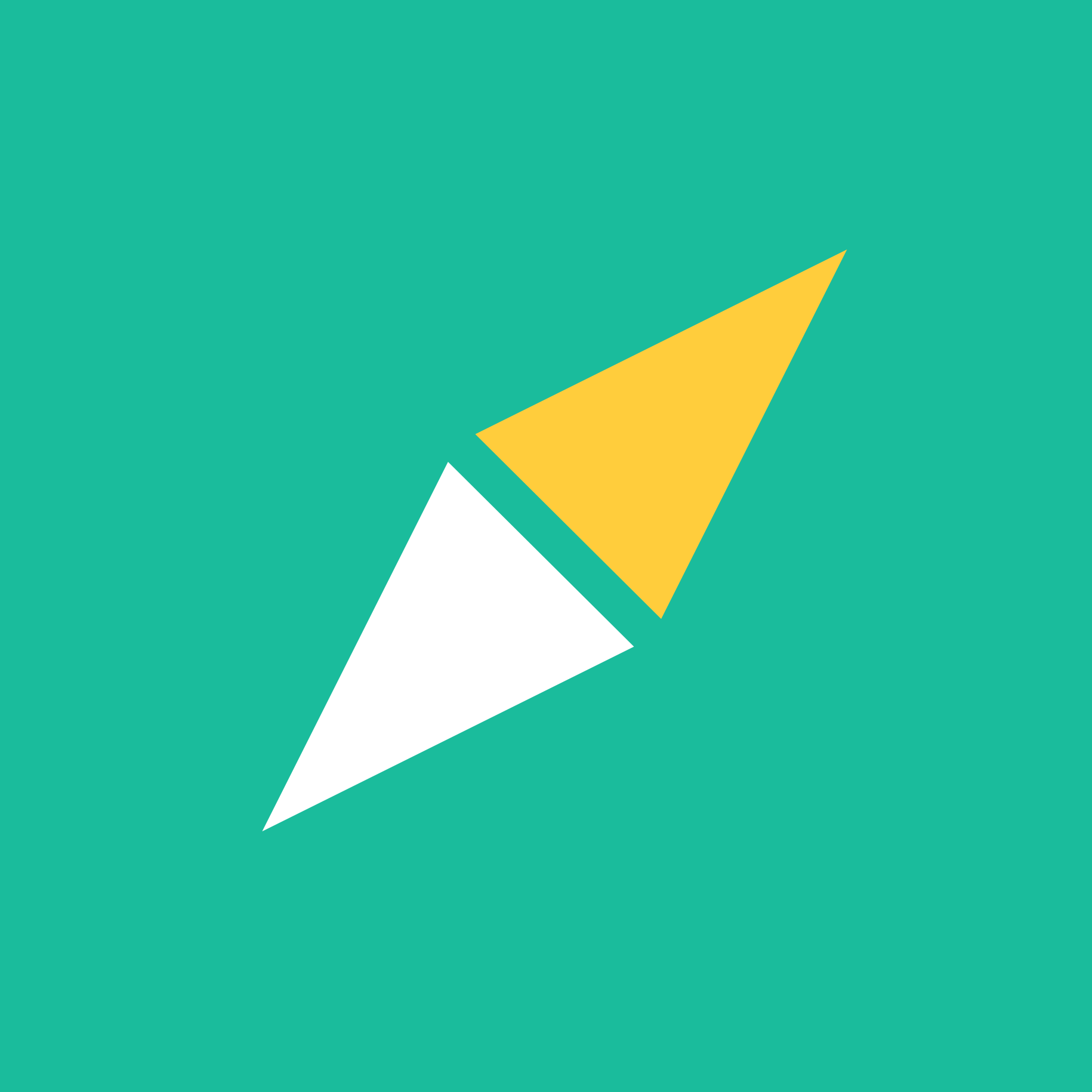 UserCompass
UserCompass makes it easy to capture actionable feedback by automatically sending NPS surveys to your Stripe customers.
Get started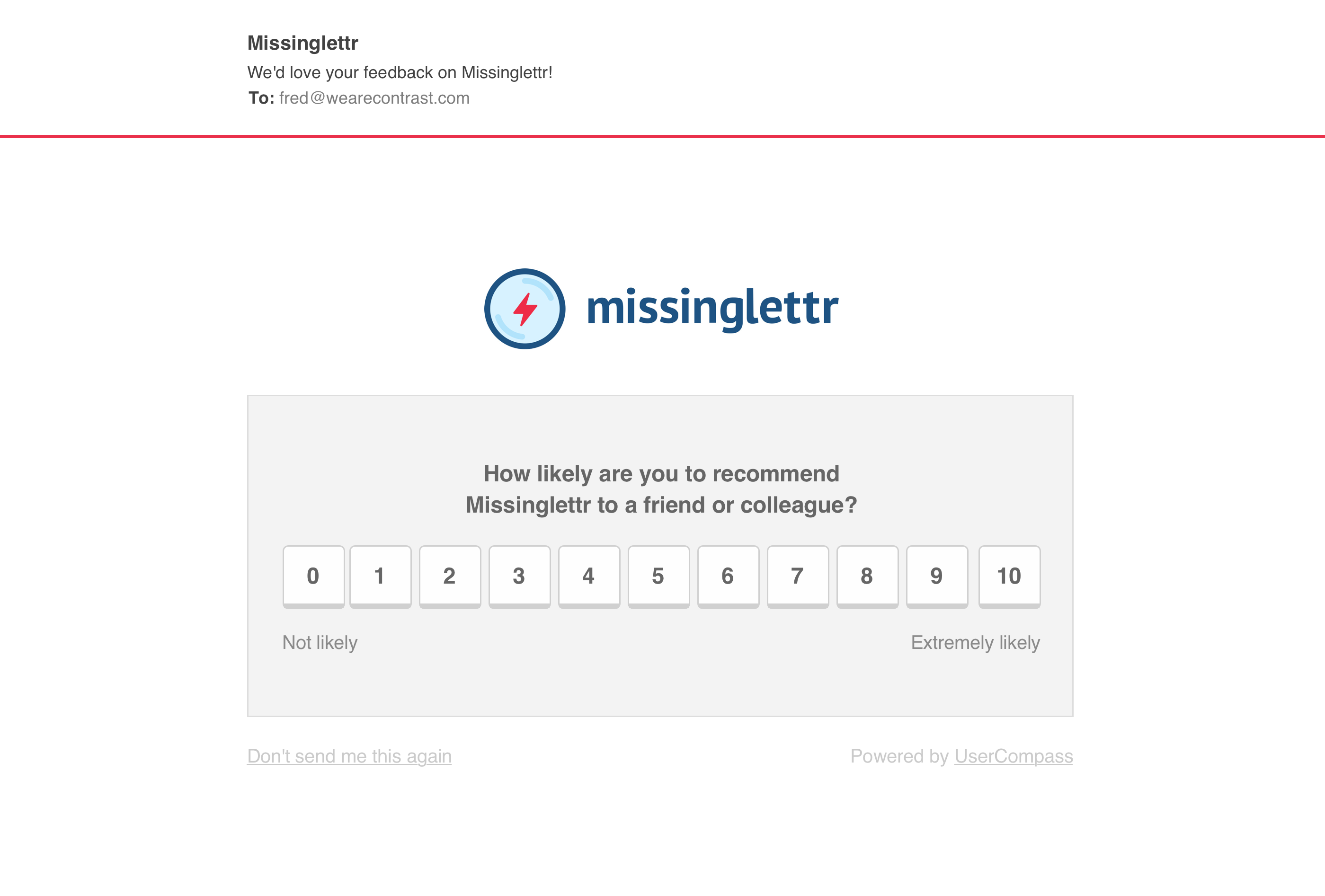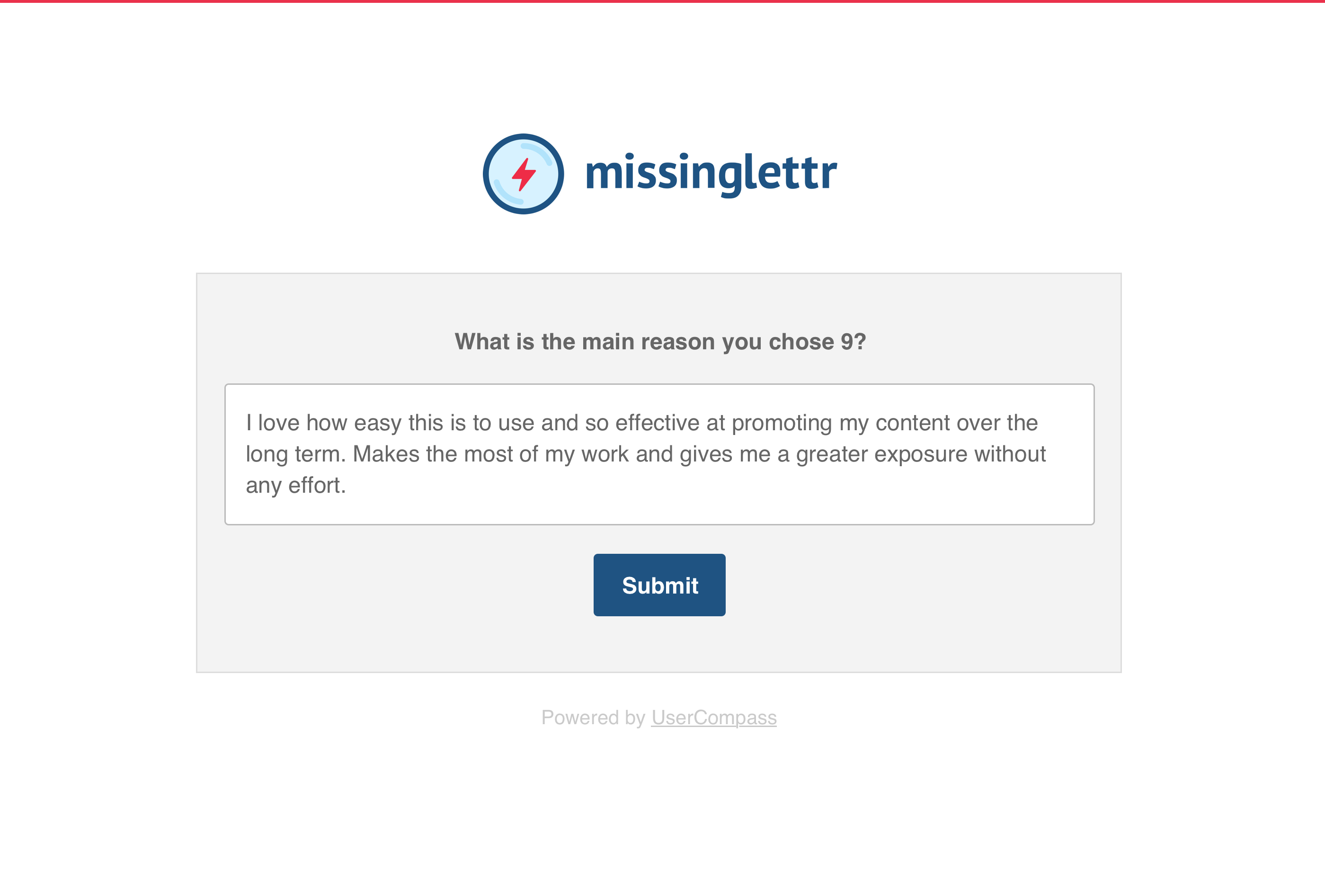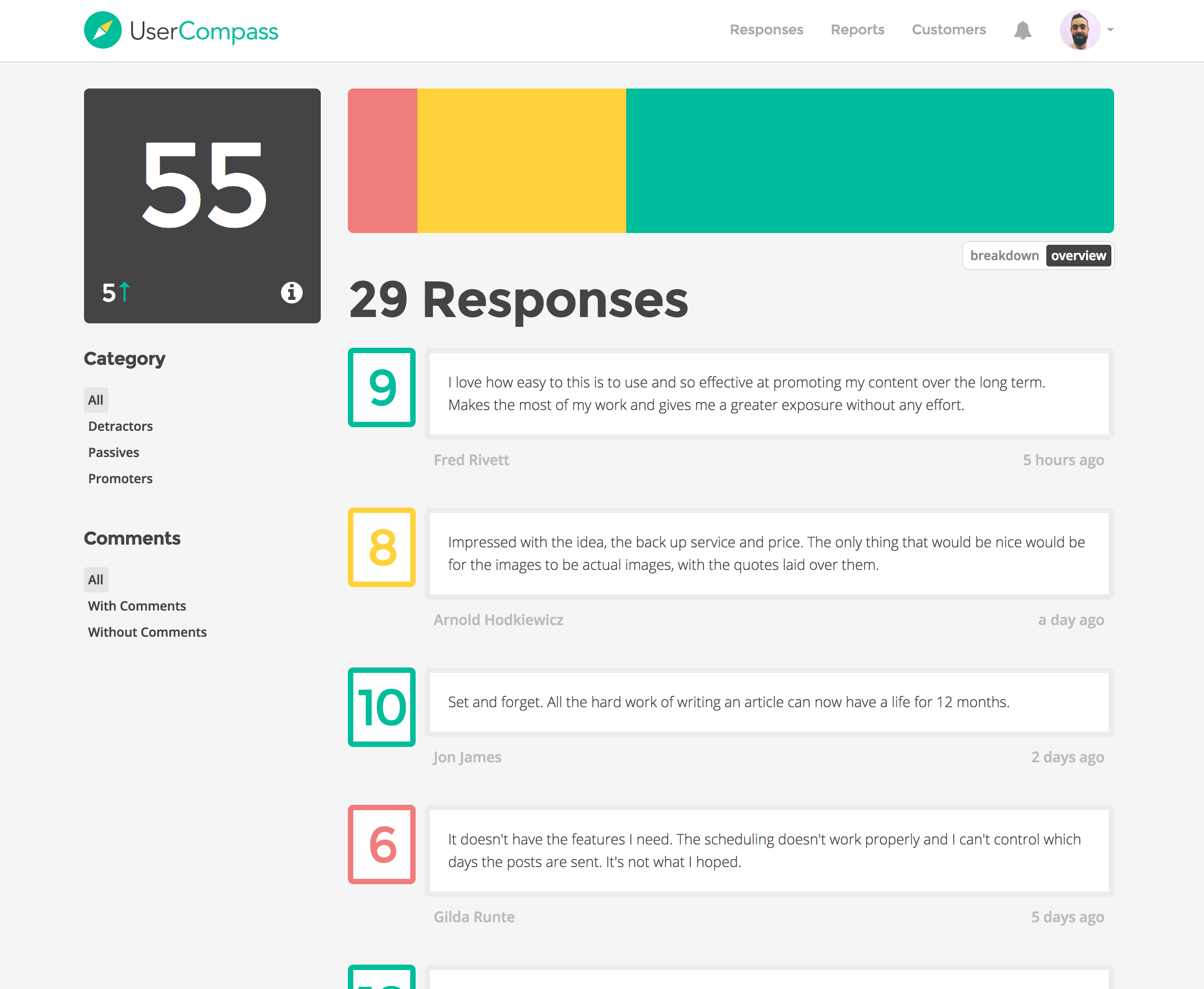 How it works with Stripe
Simply connect your Stripe account and you're done. We'll then send your customers a survey after they make a payment (by default no more than once every 6 months), collect their feedback and report it back to you in an easy to understand way.
Category
Email marketing & dunning