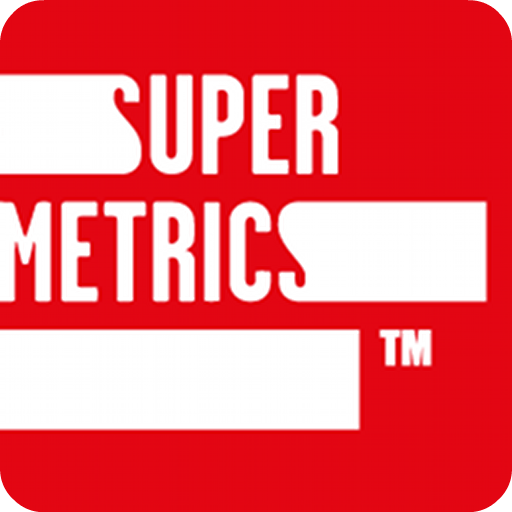 Supermetrics
Combine data from multiple Stripe accounts in a single report. Report across multiple Stripe dimensions, such as a report combining Transfers, Invoice, and Order data.
Get started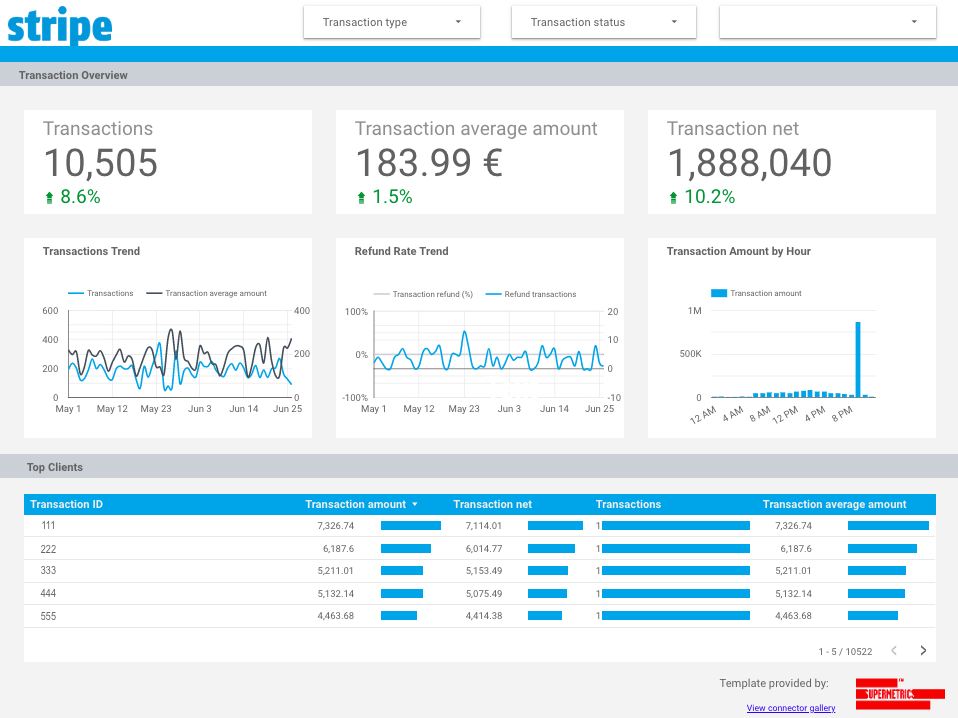 How it works with Stripe
Supermetrics helps effortlessly fetch data from Stripe, combine it with the data from other marketing, CRM and analytics platforms and pull this data to spreadsheets, data visualization tools, BI tools and data warehouses.
Industries
Ecommerce
Professional Services
Arts & culture
Education
Food & beverage
Non-profit
Health & wellness
Local services
Travel & tourism
Ticketing & events
Supported in
Australia

Austria

Belgium

Canada

Denmark

Germany

Greece

Estonia

Finland

France

United Kingdom

United States

Slovenia

Slovakia

Portugal

Italy

Sweden

Spain

Latvia

Lithuania

Ireland

Norway

New Zealand

Netherlands

Switzerland

Singapore

Poland

Japan

Luxembourg
Tags
#supermetrics
#stripeconnector
#reportautomation
#stripereporting
#stripereport