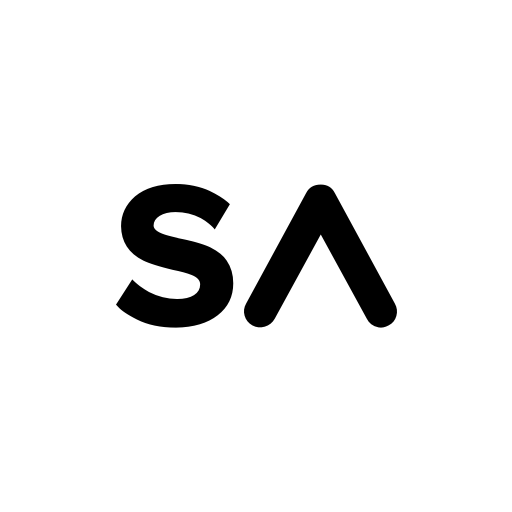 SumAll
SumAll seamlessly combines your e-commerce, transactional, and social media data. Our analytics provide insight and our automations offer effortless data-driven content and tools, like ordering inventory. All of this, and more, in one place.
Get started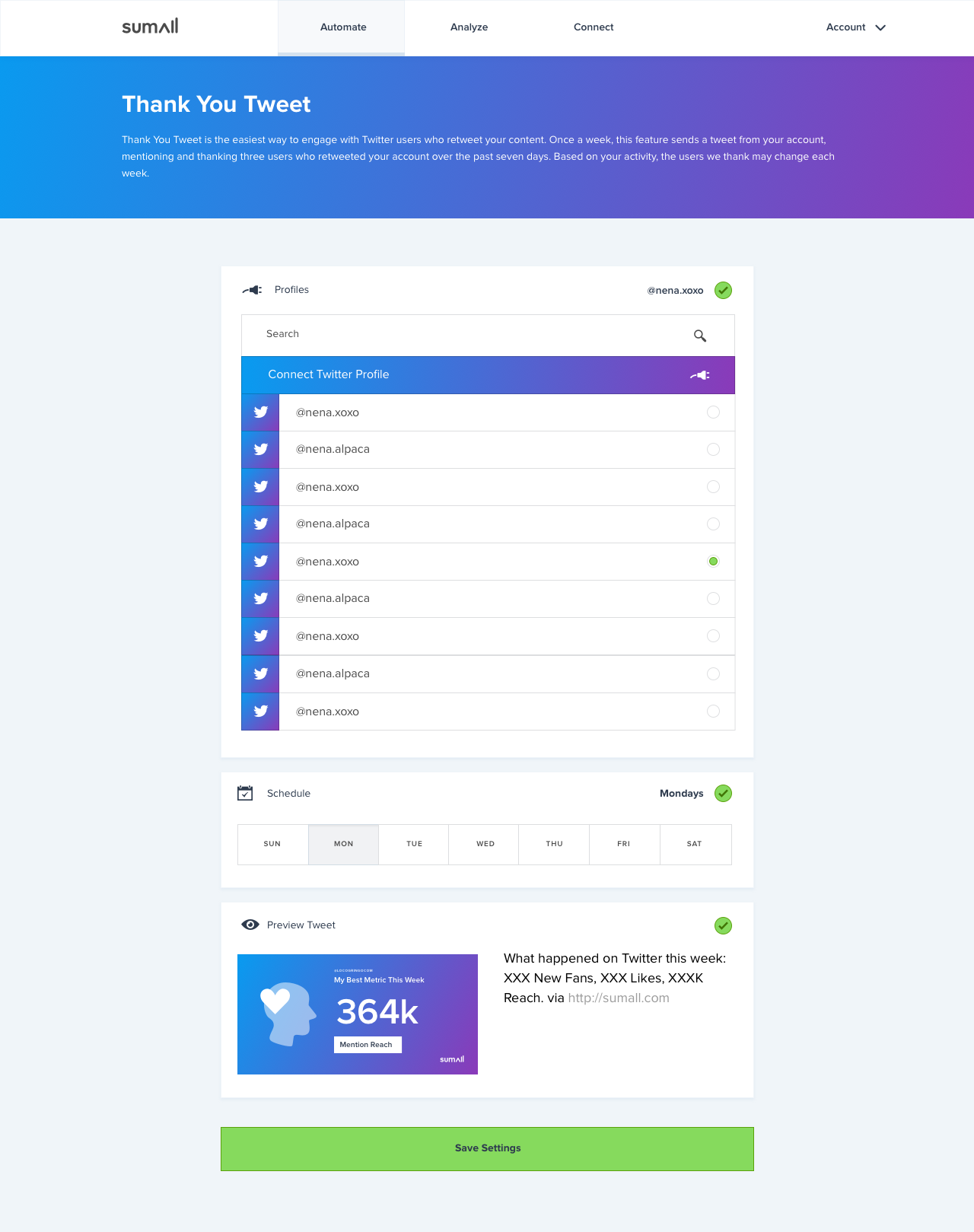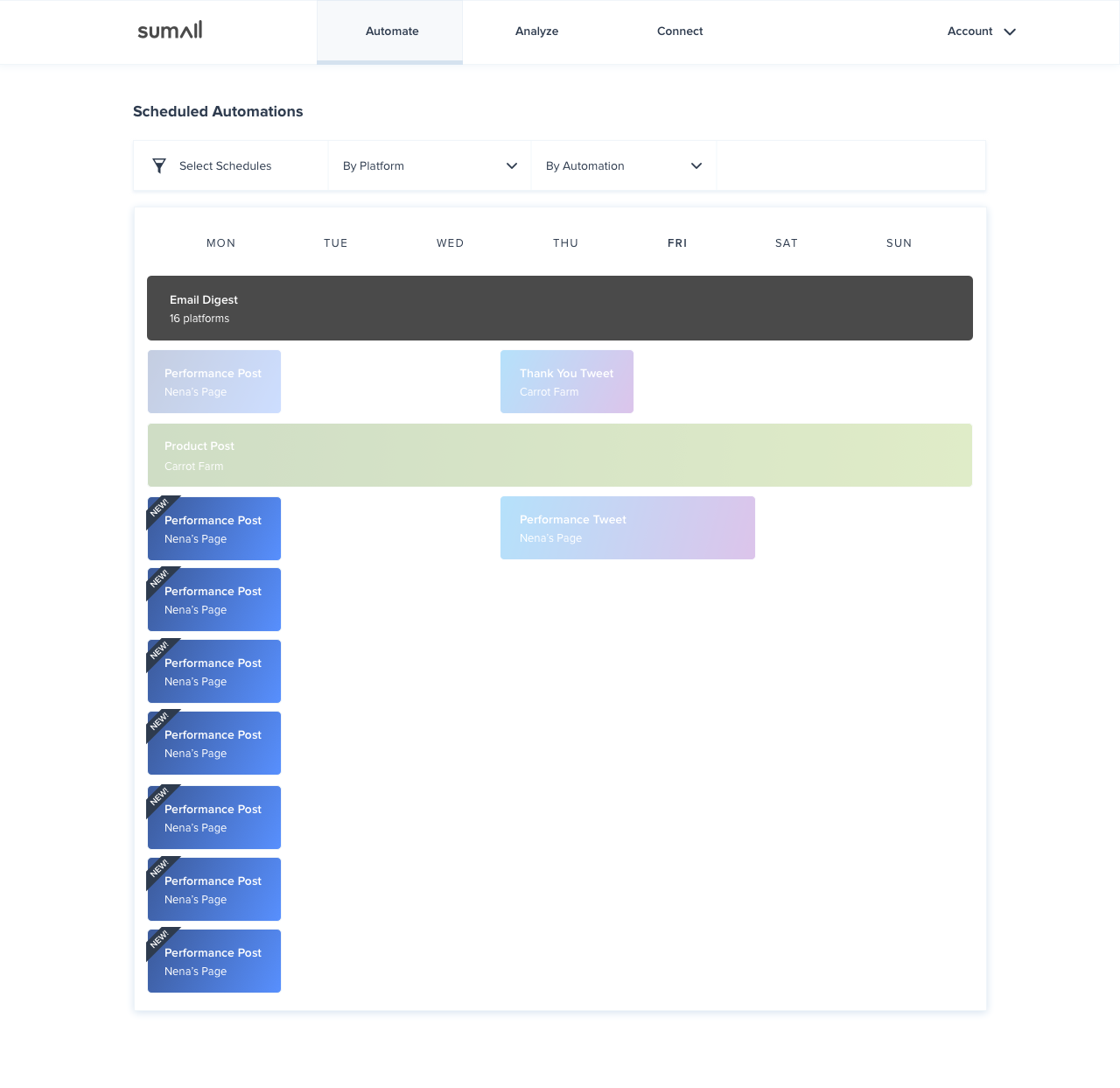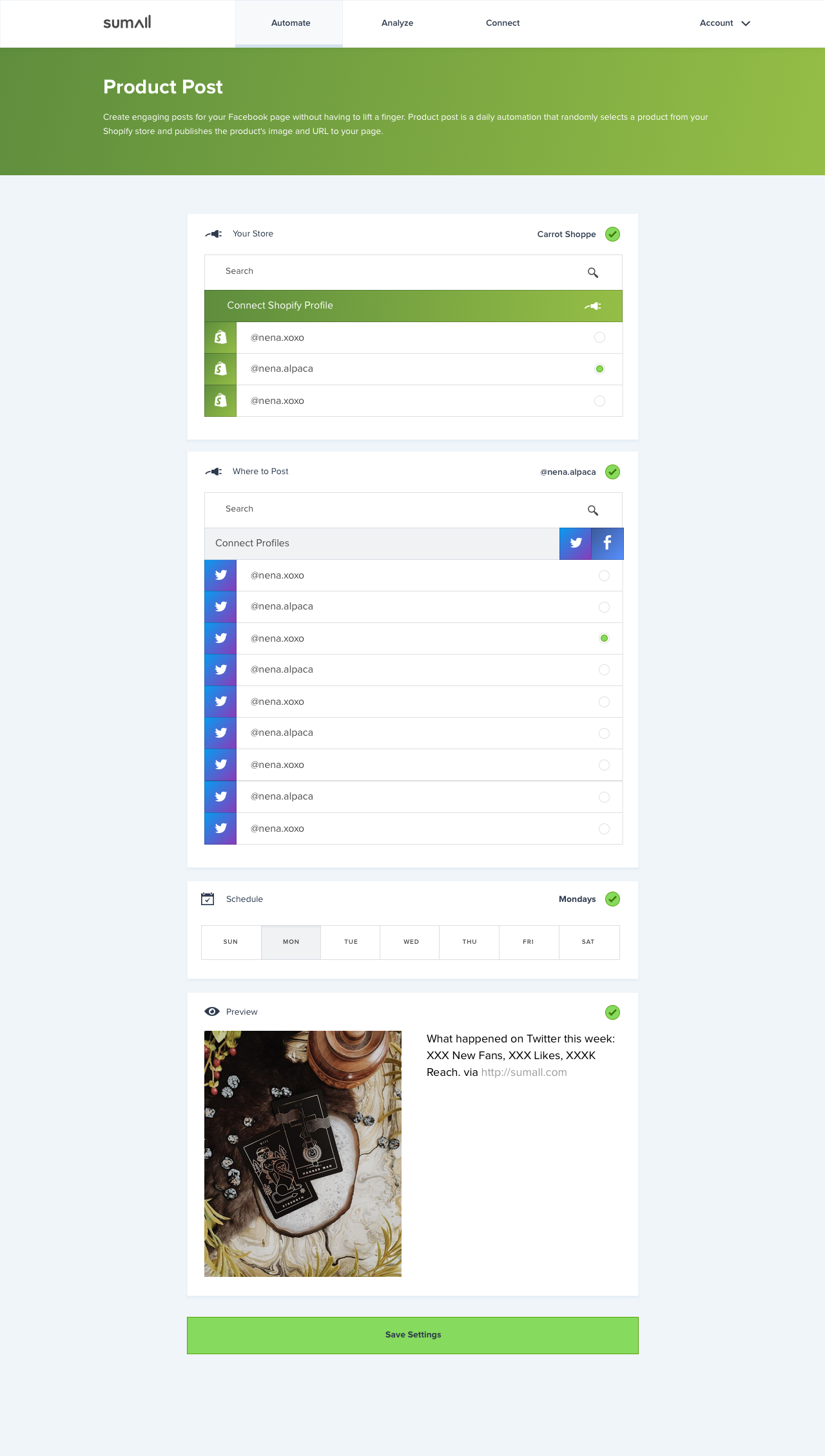 How it works with Stripe
SumAll combines your Stripe data with your other transactional and social media data. Data from your store can be used to make automated posts for social media, and you'll see how social media and paid ads are impacting your bottom line.
Supported in
Austria

Australia

Belgium

Brazil

Canada

Switzerland

Germany

Denmark

Estonia

Spain

Finland

Mexico

Latvia

Luxembourg

Lithuania

Japan

Italy

India

Ireland

Hong Kong

United Kingdom

France

Netherlands

New Zealand

Norway

Poland

Portugal

Romania

Sweden

Singapore

Slovakia

United States