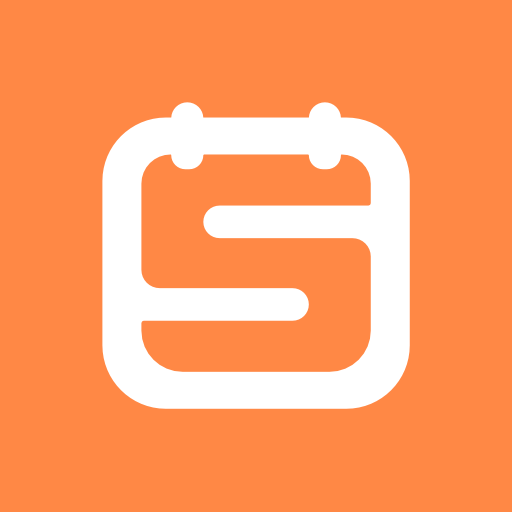 Sugar Calendar
Sugar Calendar is designed to be simple, light-weight, and provide just the major features you need for event management on your WordPress site. The Event Ticketing add-on allows you to easily sell tickets to any of your events, whether they are virtual or in-person.
Get started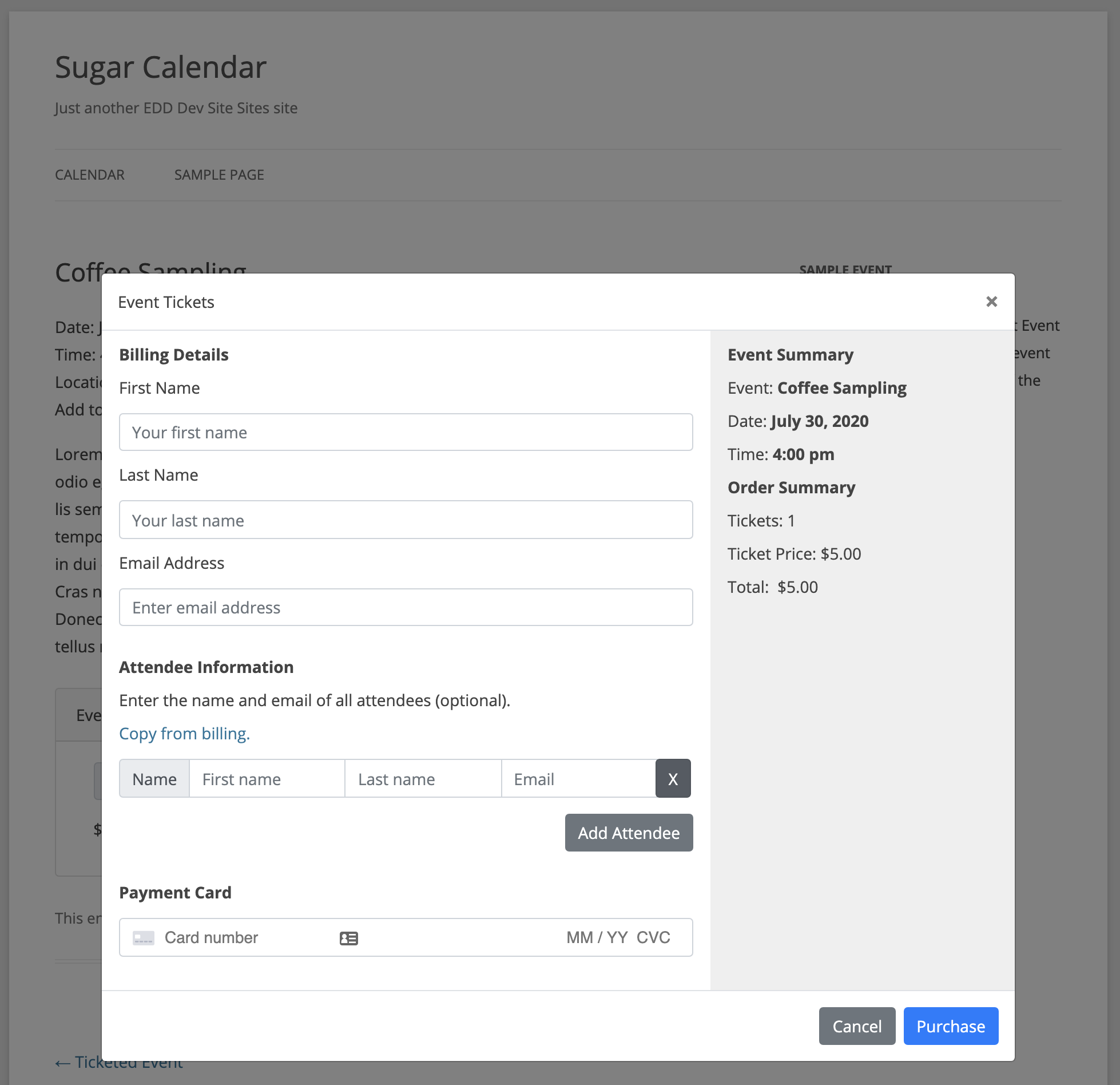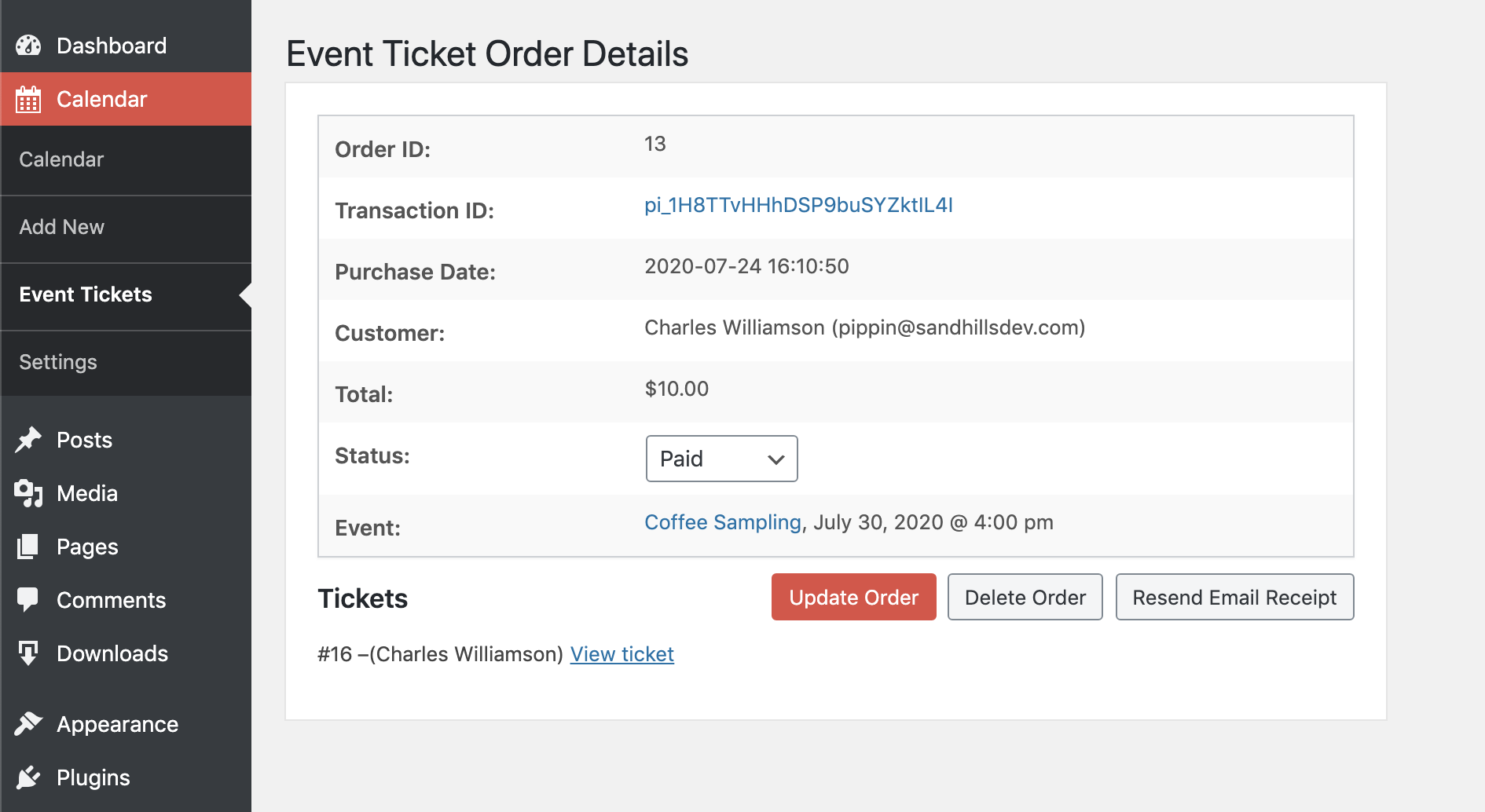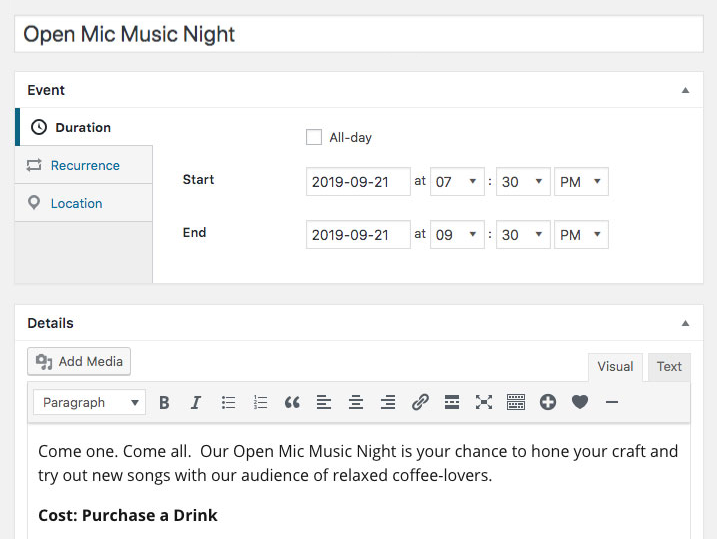 How it works with Stripe
You can enable tickets on any event created through Sugar Calendar, set the price and quantity available, and then allow event attendees to purchase tickets directly from your event details page. The plugin includes complete order and ticket management, attendee records, and emailed and print versions of tickets. A direct integration with Stripe is used for all payment processing. With Sugar Calendar, when tickets are enabled, a purchase option is added to each event and customers are shown a simple, one-page checkout modal. The entire purchasing process is completed without ever leaving the page or being redirected to another website.
Category
Booking & scheduling
Industries
Arts & culture
Food & beverage
Non-profit
Travel & tourism
Ecommerce
Health & wellness
Professional Services
Education
Local services
Ticketing & events
Supported in
Australia

Bulgaria

Denmark

Germany

Ireland

Lithuania

Mexico

Poland

Slovakia

Switzerland

Austria

Canada

Estonia

Greece

Italy

Luxembourg

Netherlands

Portugal

Slovenia

United Kingdom

Belgium

Cyprus

Finland

Hong Kong

Japan

Malaysia

New Zealand

Romania

Spain

United States

Brazil

Czech Republic

France

India

Latvia

Malta

Norway

Singapore

Sweden
Tags
Event ticketing
Recurring events
Event scheduling
Calendar
Event management