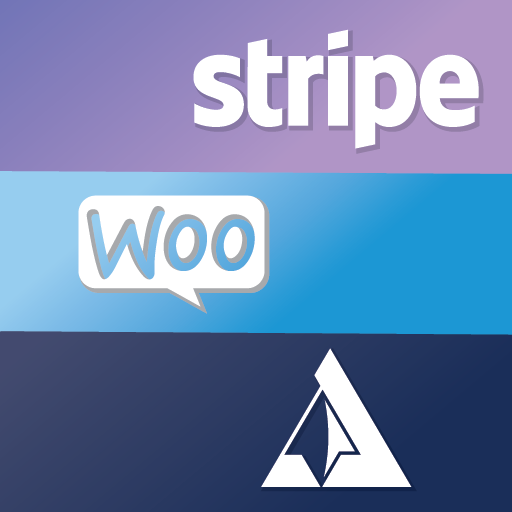 Terminal for Stripe and WooCommerce, by Arcane Strategies
With the Stripe Terminal for WooCommerce plugin, your WooCommerce store with Stripe gateway can accept in-person credit card payments on the Verifone P400 card reader. Reduce your overhead by keeping your online and in-person sales in one consolidated database and sync your customer data directly between WordPress and Stripe.
Get started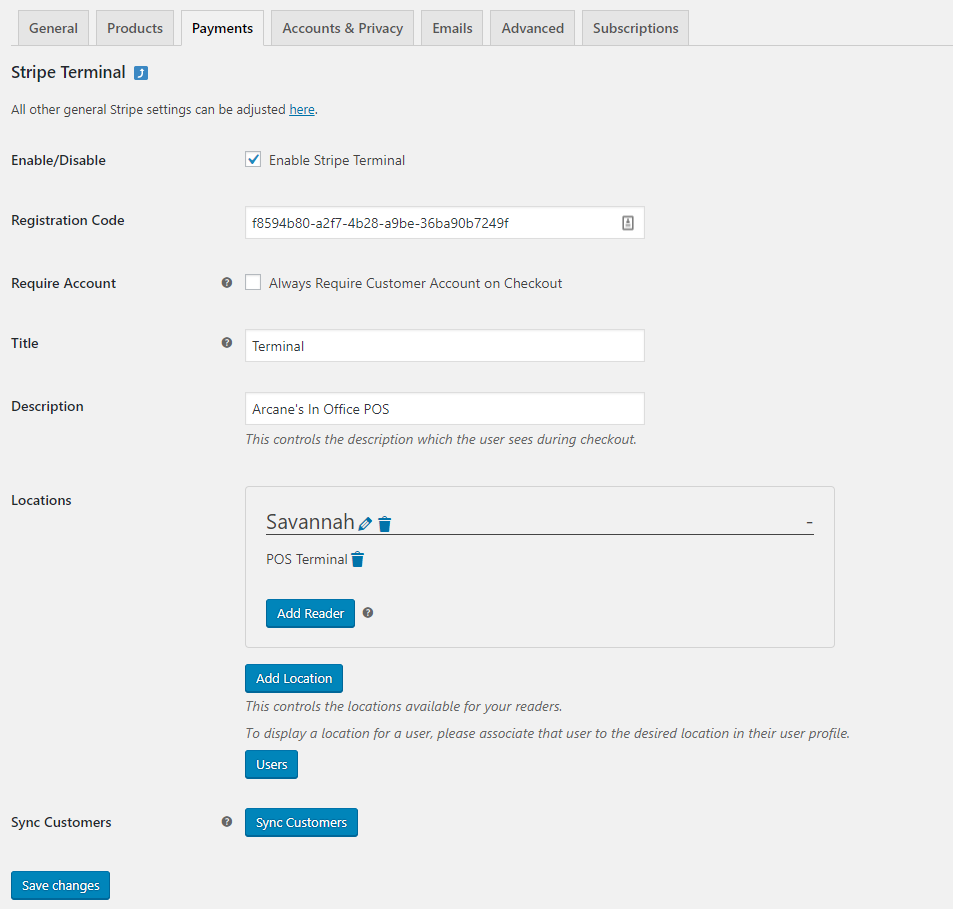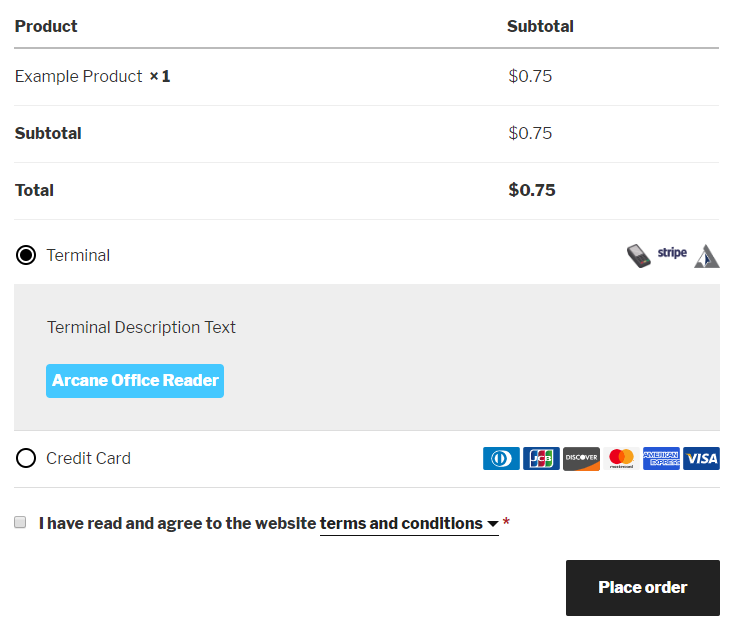 How it works with Stripe
The Stripe Terminal for WooCommerce plugin handles all of the business logic involved in performing WooCommerce transactions with the Stripe Terminal SDK.
Industries
Arts & culture
Food & beverage
Non-profit
Travel & tourism
Professional Services
Health & wellness
Ecommerce
Education
Local services
Ticketing & events
Tags
wordpress
woocommerce
point of sale
stripe terminal
pos
No-Code-Terminal