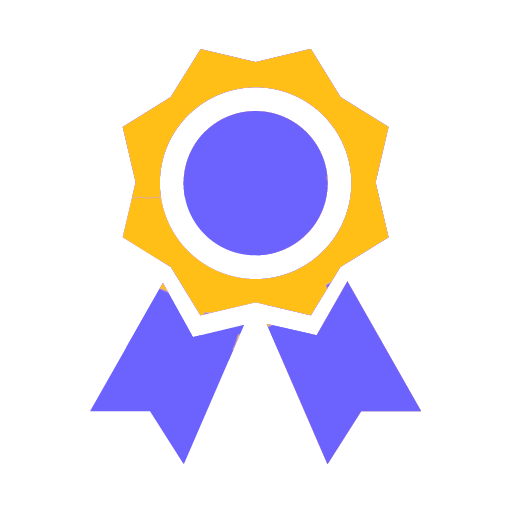 Simple Sponsorships
Simple Sponsorships allow you to manage sponsors on your WordPress site for your podcast, event or any other type of site.
Get started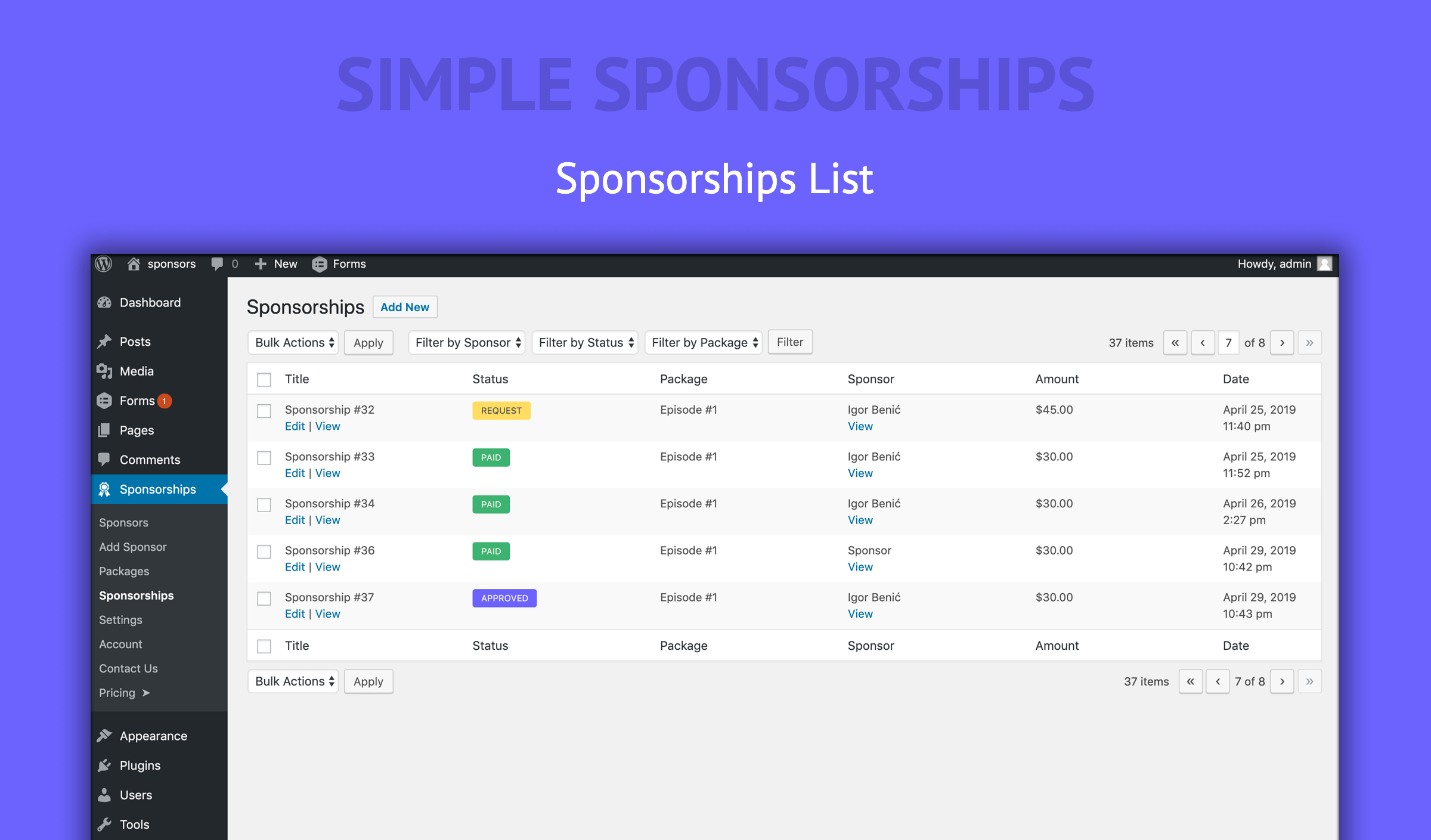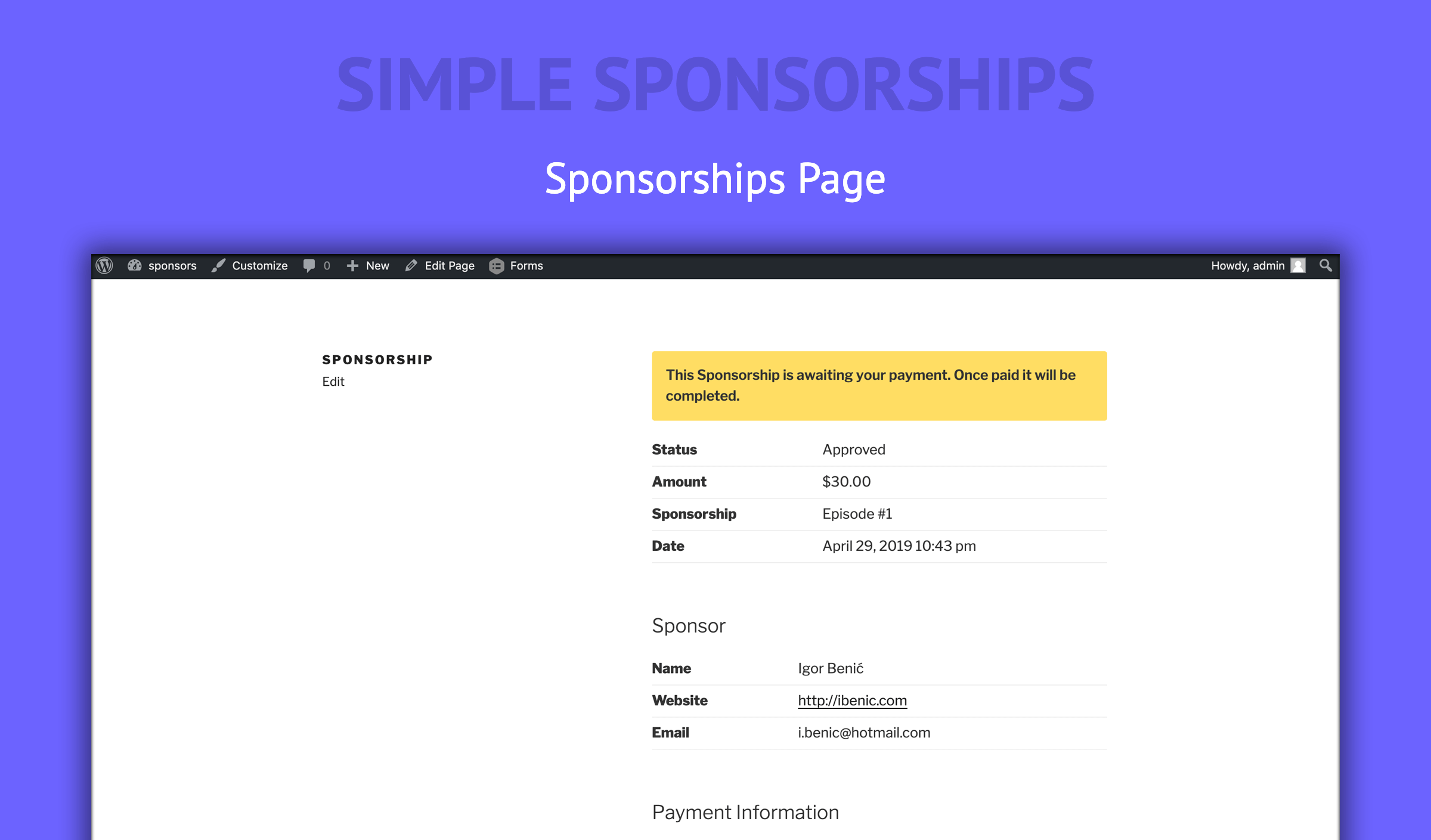 How it works with Stripe
Simple Sponsorships shows a billing form once the sponsorship request is approved. After that, the potential sponsor will pay using Stripe using Stripe Payment Intents.
Category
Booking & scheduling
Industries
Ecommerce
Arts & culture
Non-profit
Ticketing & events
Education
Supported in
Finland

Denmark

Canada

Belgium

Austria

Australia

Japan

Italy

Ireland

Hong Kong

Germany

France

Luxembourg

Malaysia

Netherlands

New Zealand

Norway

Portugal

United States

United Kingdom

Switzerland

Sweden

Spain

Singapore
Tags
sponsor
sponsorship
Wordpress