Servicejoy
Servicejoy is online invoicing for everyone. Bring your invoices to life with photos, smileys, smart editing & styling! Servicejoy allows you to craft beautiful invoices, automatically send payment reminders, and get paid faster online.
Get started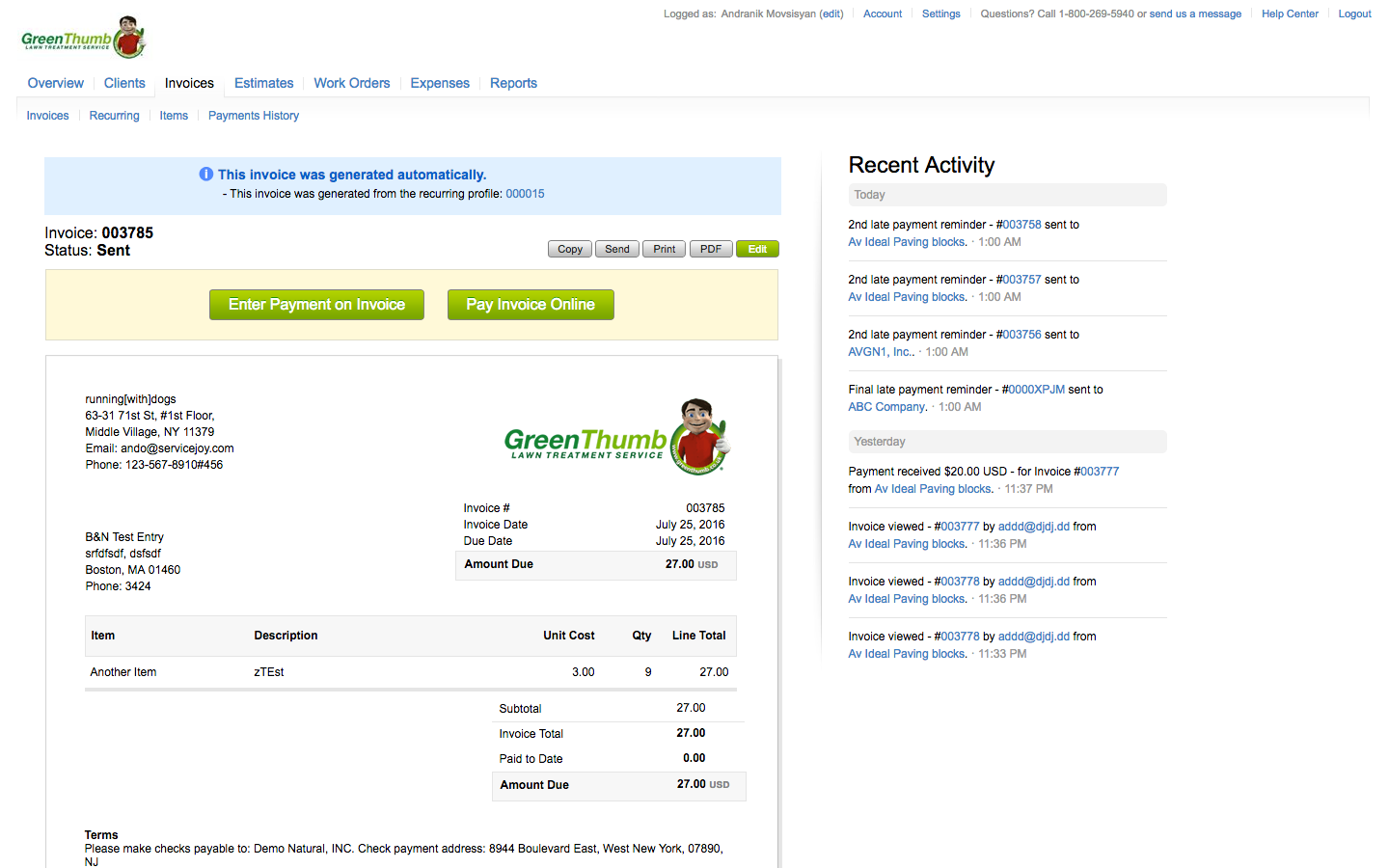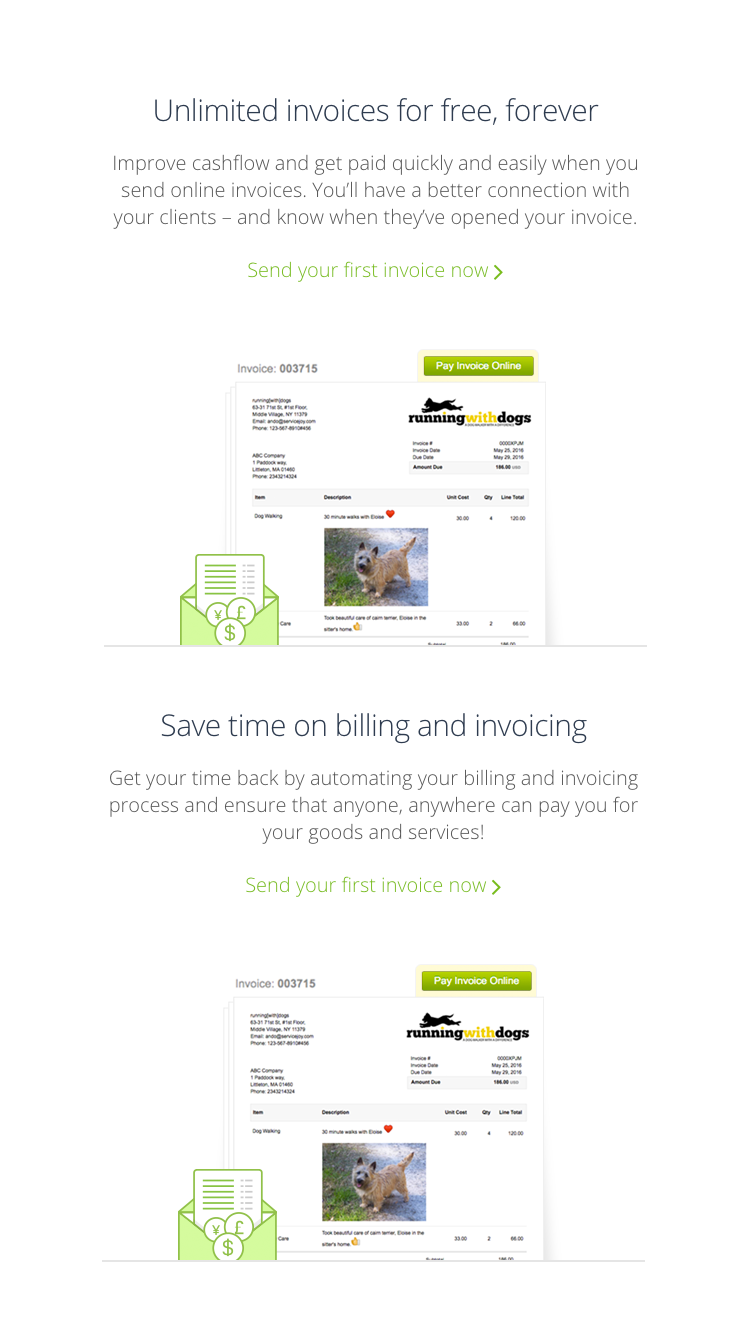 How it works with Stripe
In Servicejoy, your clients just click the payment link on your invoices and make direct payments using their credit card via Stripe. This combination makes it easier than ever to get paid on time.