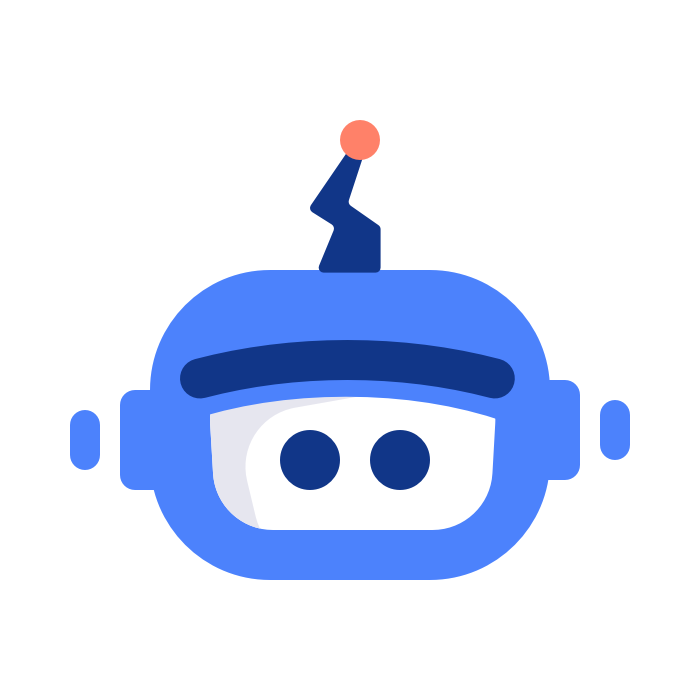 Servicebot
Servicebot is a layer on top of Stripe, providing Subscription-based and SaaS companies with an embeddable user interface (UI) for Stripe. It will save you months on your Stripe Billing integration with your SaaS. No coding is required!
Get started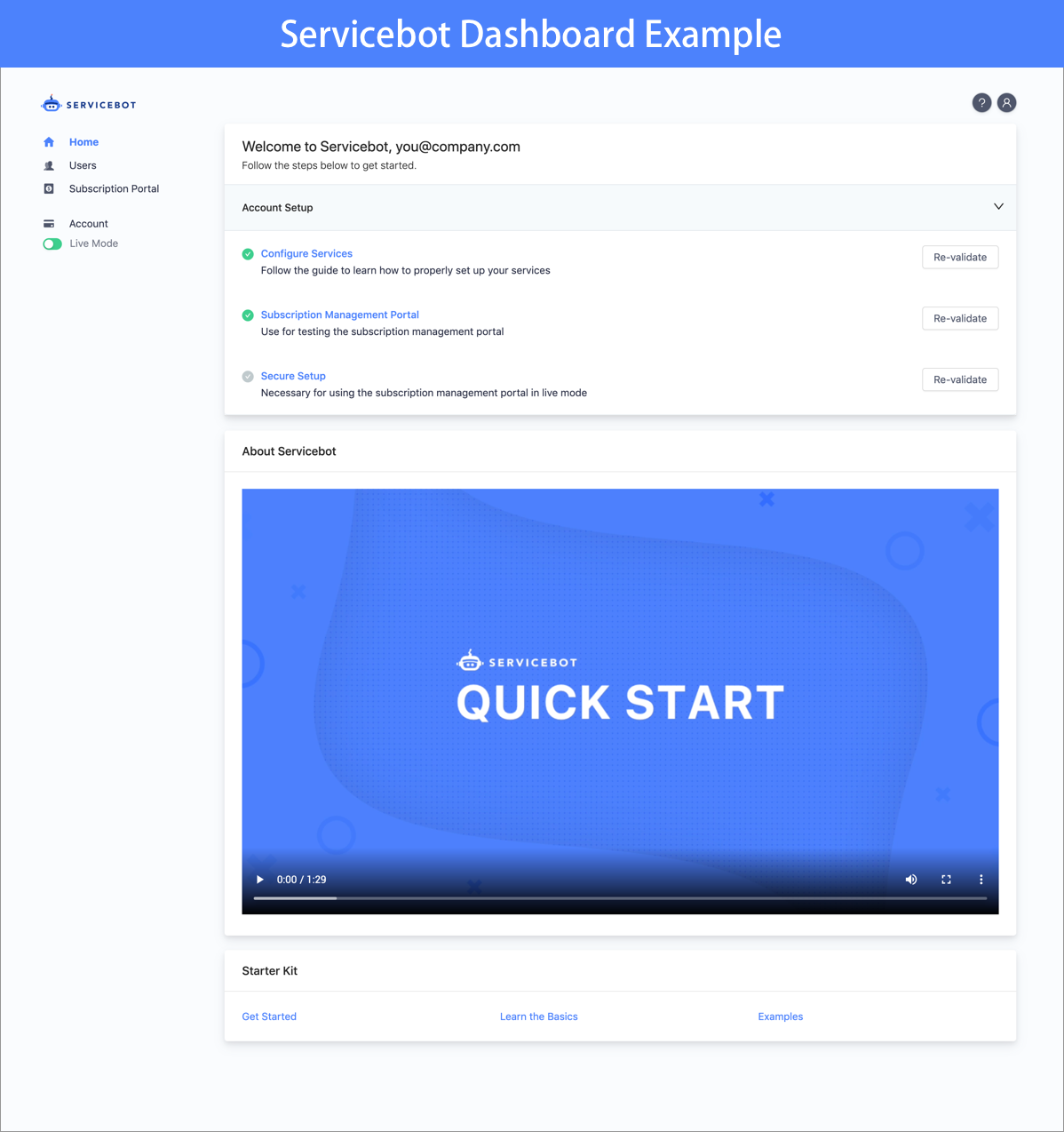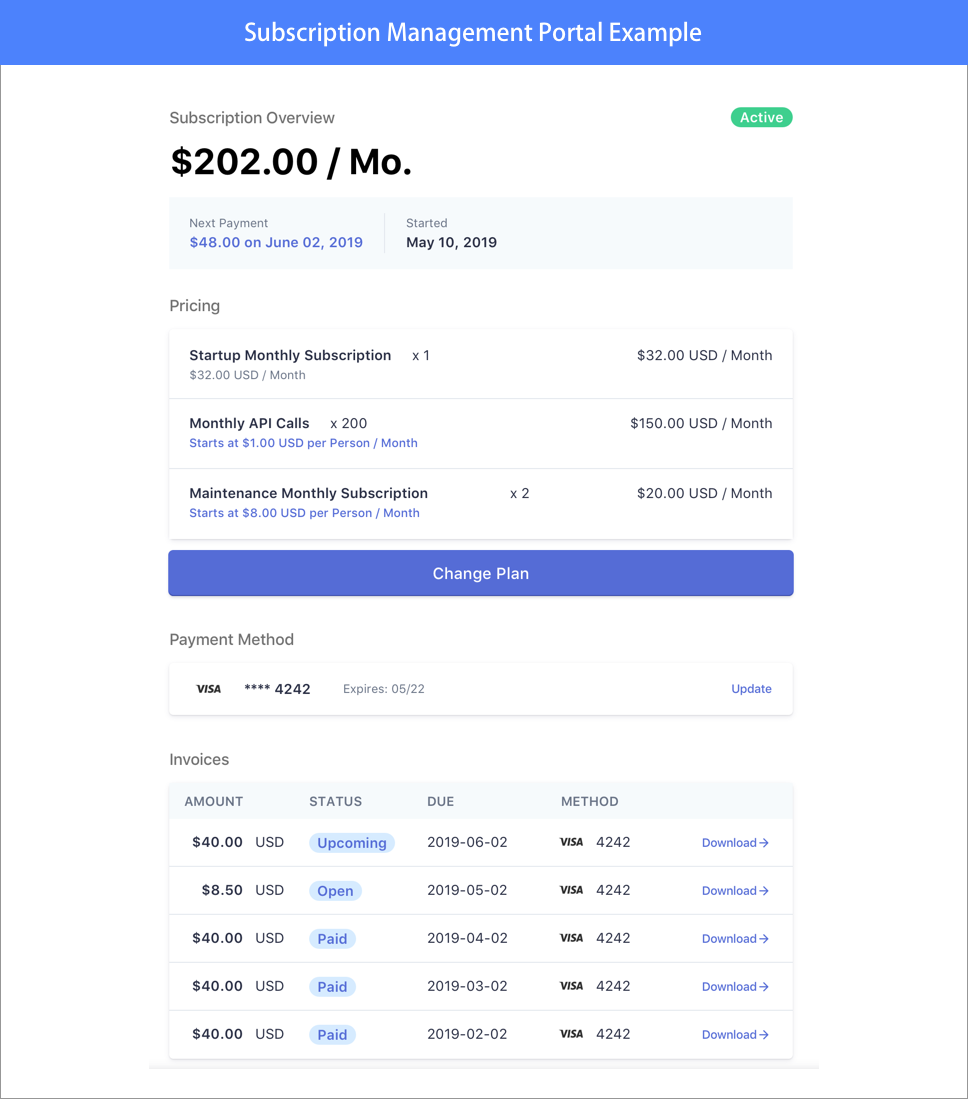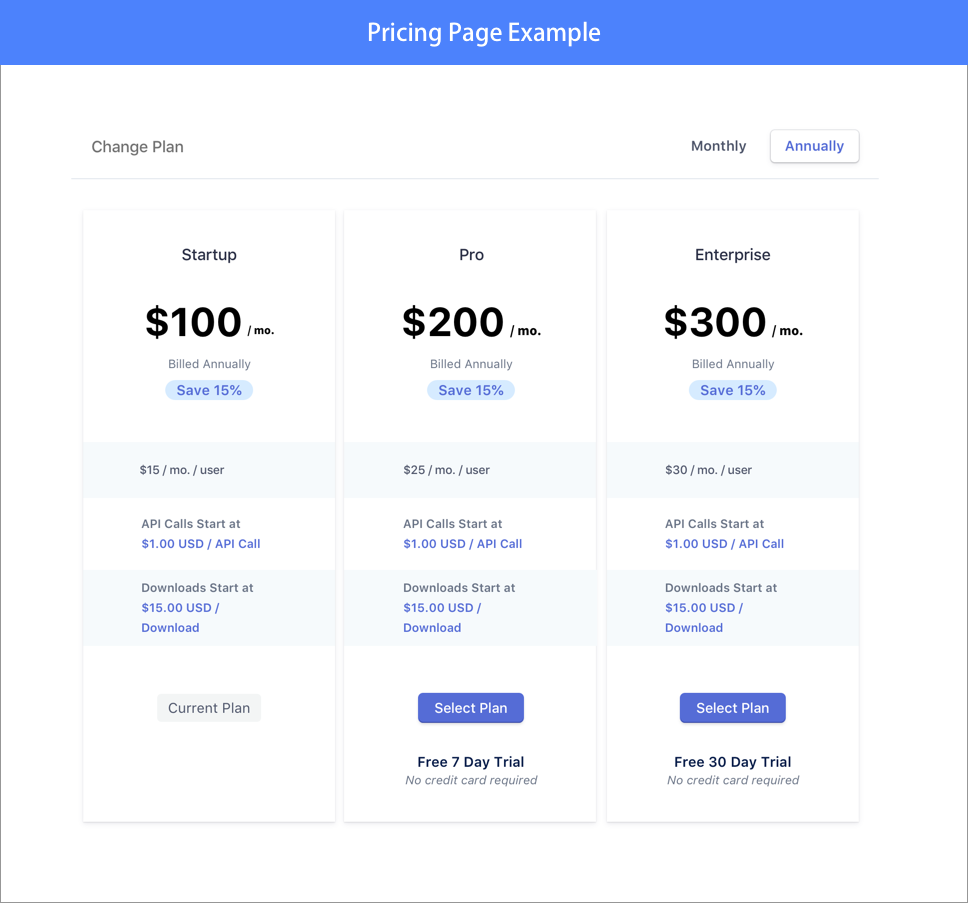 How it works with Stripe
Setting up is super easy and fast. Connect your Stripe account, create your products and plans in Stripe, and embed Servicebot's Subscription Portal inside your website or SaaS. You are up and running in minutes. Servicebot's Subscription Portal provides your customers with an interface to purchase, upgrade/downgrade, and monitor the status of their subscriptions, all handled through Stripe without any development required. View examples at https://dashboard.servicebot.io/examples.
Category
Recurring payments
Industries
Professional Services
E-commerce
Local services
Ticketing & events
Travel & tourism
Non-profit
Health & wellness
Arts & culture
Education
Food & beverage
Supported in
United States

United Kingdom

Sweden

Switzerland

Spain

Luxembourg

Netherlands

New Zealand

Norway

Singapore

Portugal

Japan

Italy

Ireland

Hong Kong

France

Germany

Australia

Austria

Belgium

Canada

Denmark

Finland

Estonia

Latvia

Lithuania

Poland

Malaysia

Slovenia

Slovakia
Tags
SaaS
Subscription management
Customer portal
Stripe UI
No coding