Sentry Login
With just a few clicks, Sentry Login lets you easily add membership, page protection, and Stripe recurring payments to virtually any website.
Get started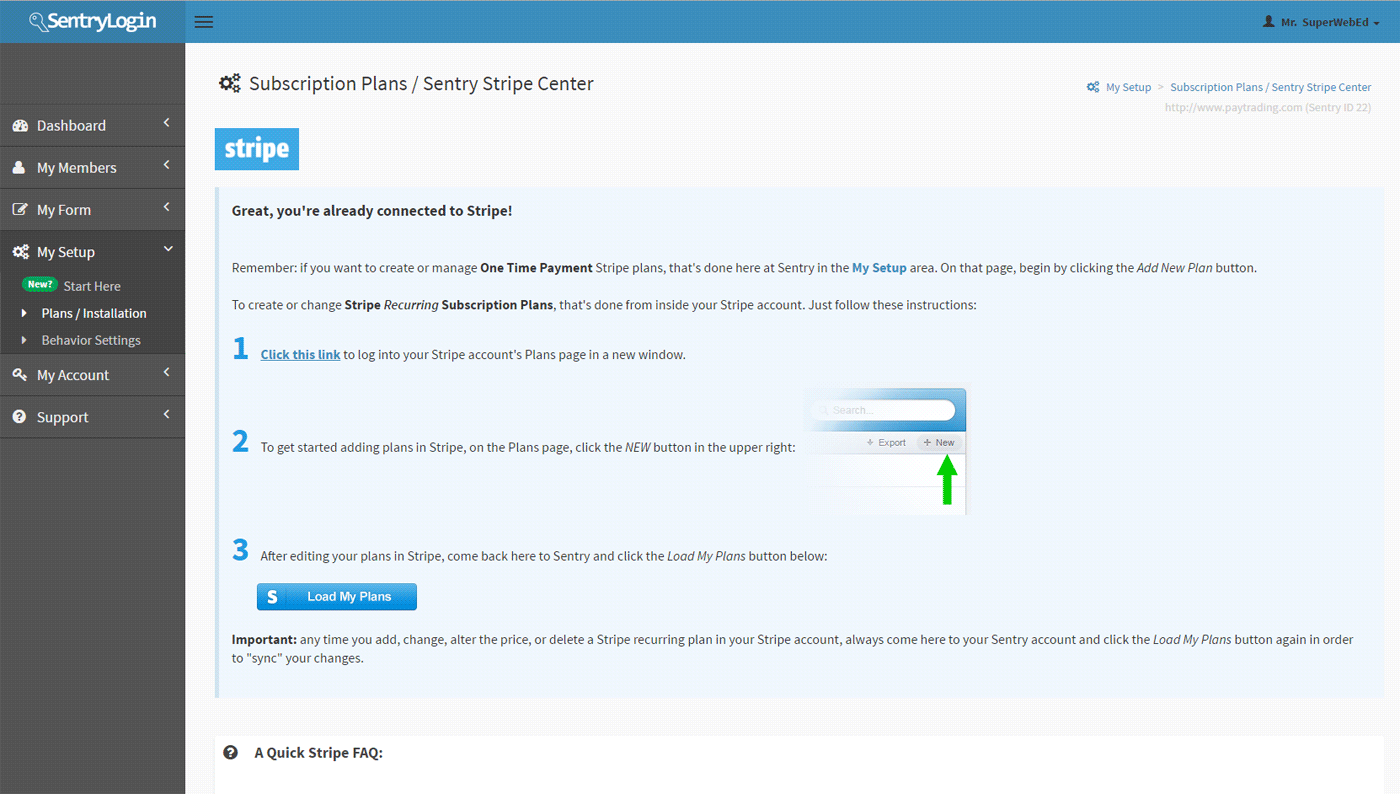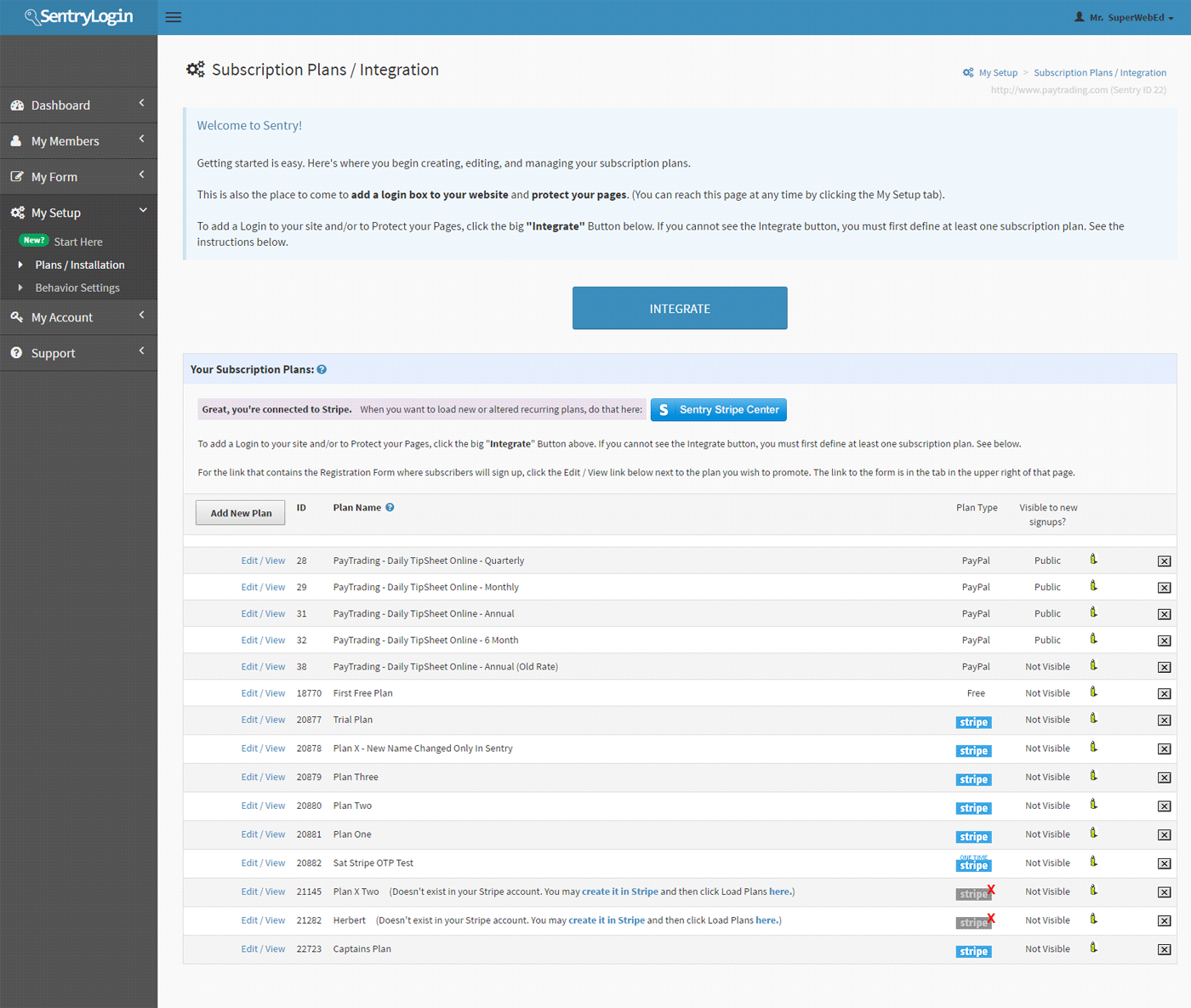 How it works with Stripe
Sentry integrates with your Stripe account with the click of one "Connect to Stripe" button, then after you've created one or more Plans in Stripe, you only need to click the "Load My Plans" button inside Sentry to automatically import those plans. Easy!