SaaSOptics
SaaSOptics is a complete B2B subscription management platform that delivers subscription invoicing and payments, GAAP revenue recognition, subscription management and robust subscription metrics and analytics.
Get started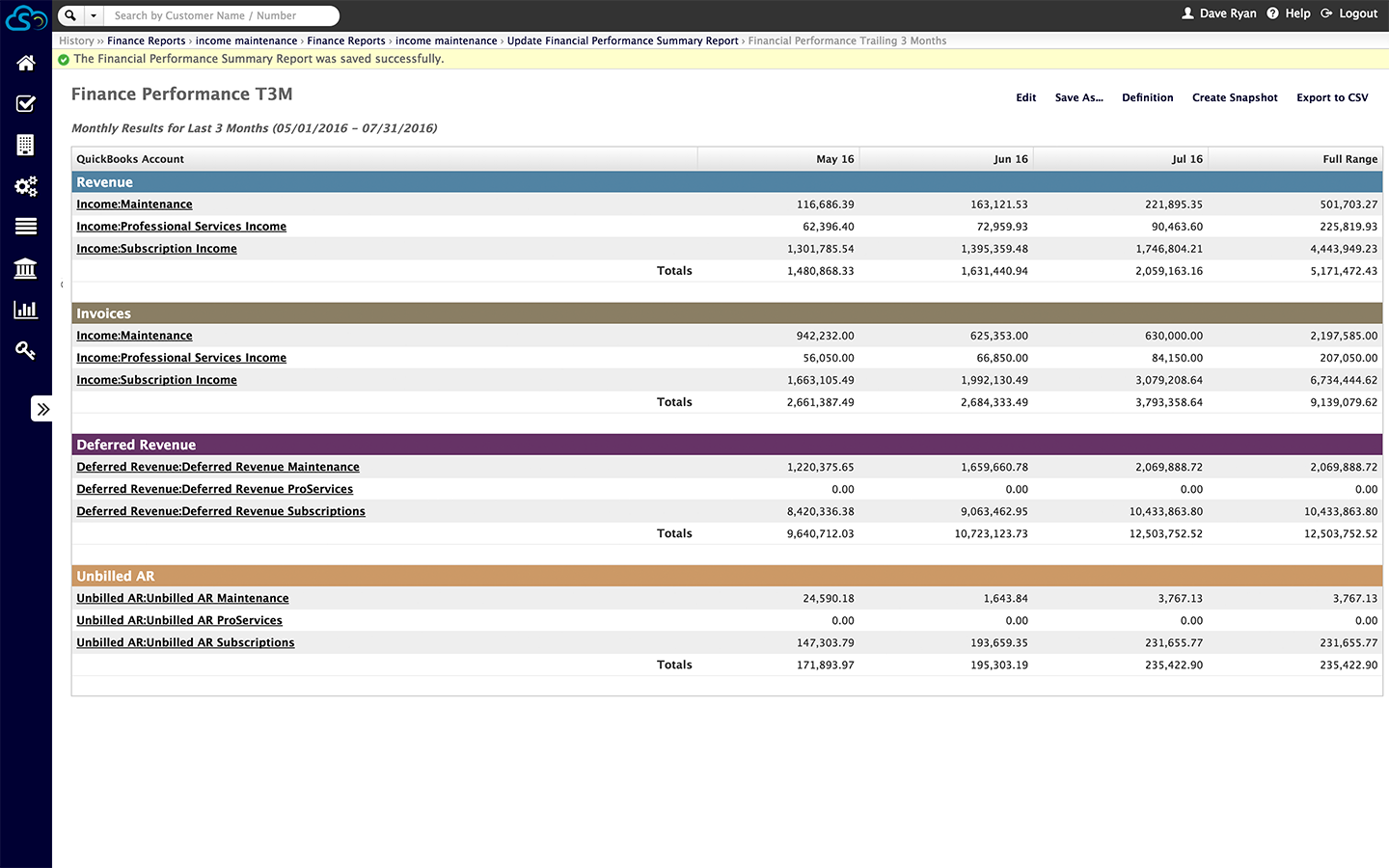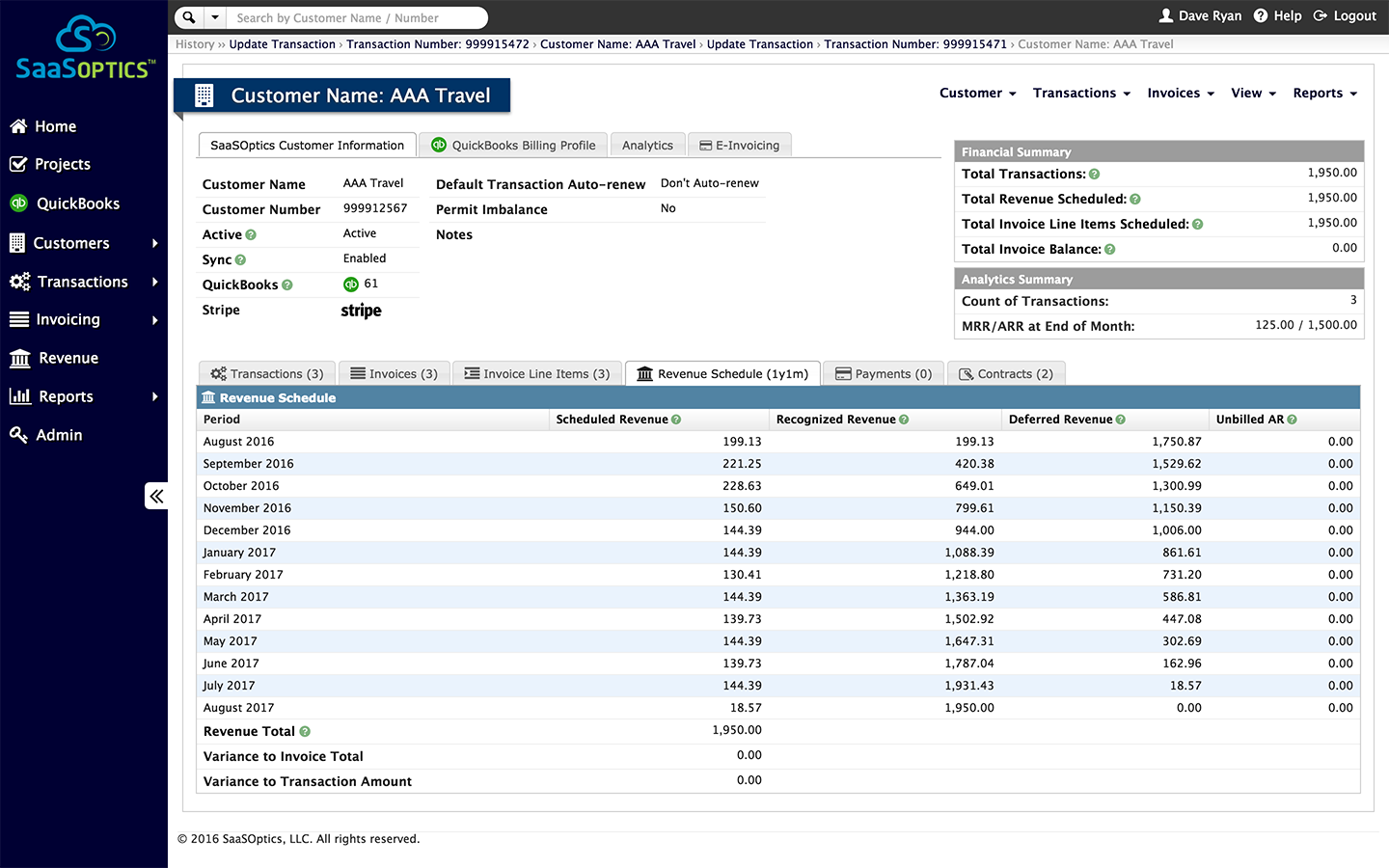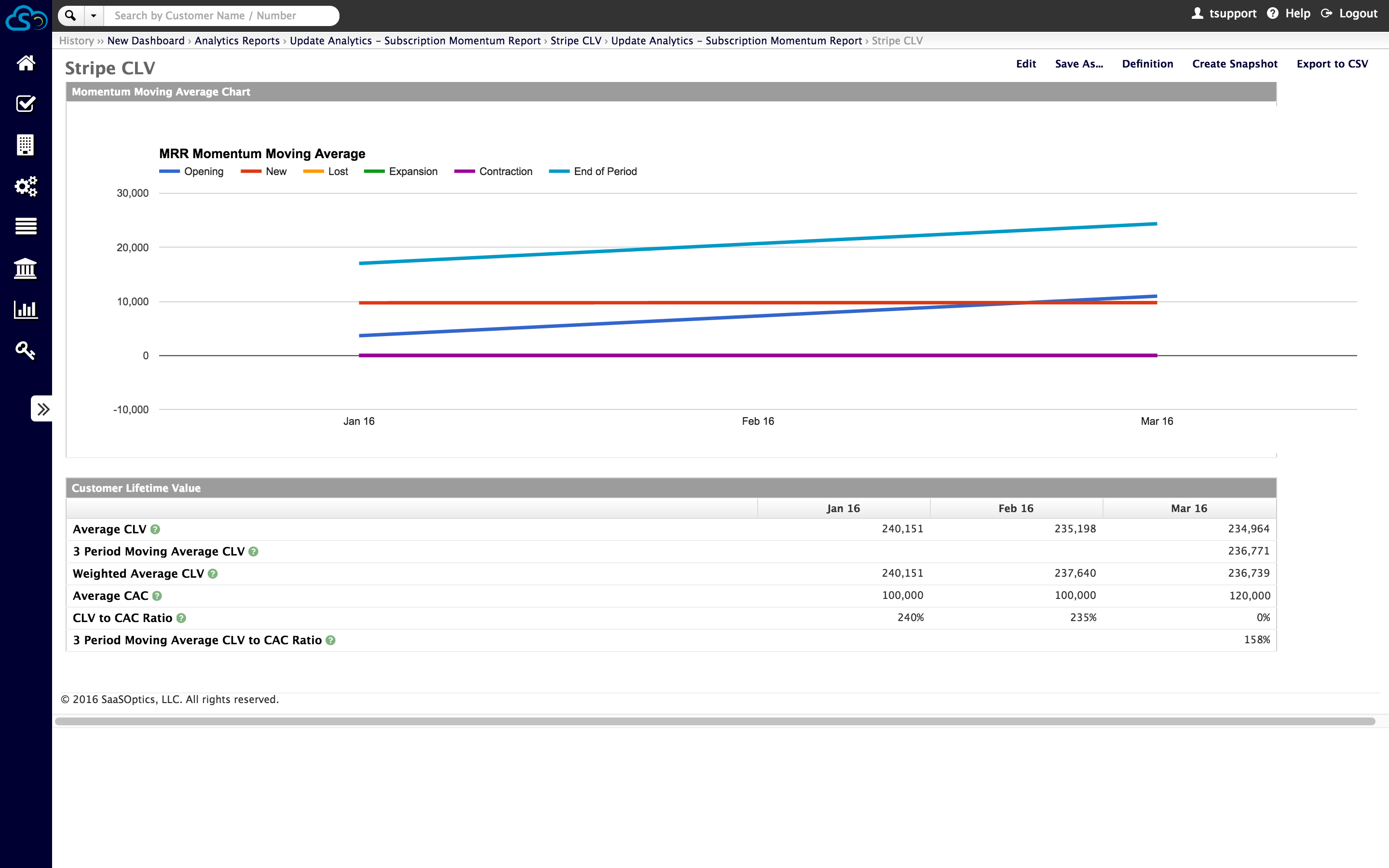 How it works with Stripe
SaaSOptics provides a 1-click, plug-and-play connector to Stripe. This comprehensive, 2-way integration enables use of Stripe as your payment processor. Payments and deposits flow to SaaSOptics and to QuickBooks. Invoice and payment templates can be designed to your look and feel. And advanced reporting makes it easy for you to know what payments were made and when. SaaSOptics powerful SaaS performance metrics and analytics enables MRR, ARR, churn, renewal rates, cohort, customer and revenue metrics, CLV and cash projections from your Stripe data.