Refundo
Refundo helps tax businesses collect payment from their customers' tax refunds via credit/debit card, all on one platform.
Get started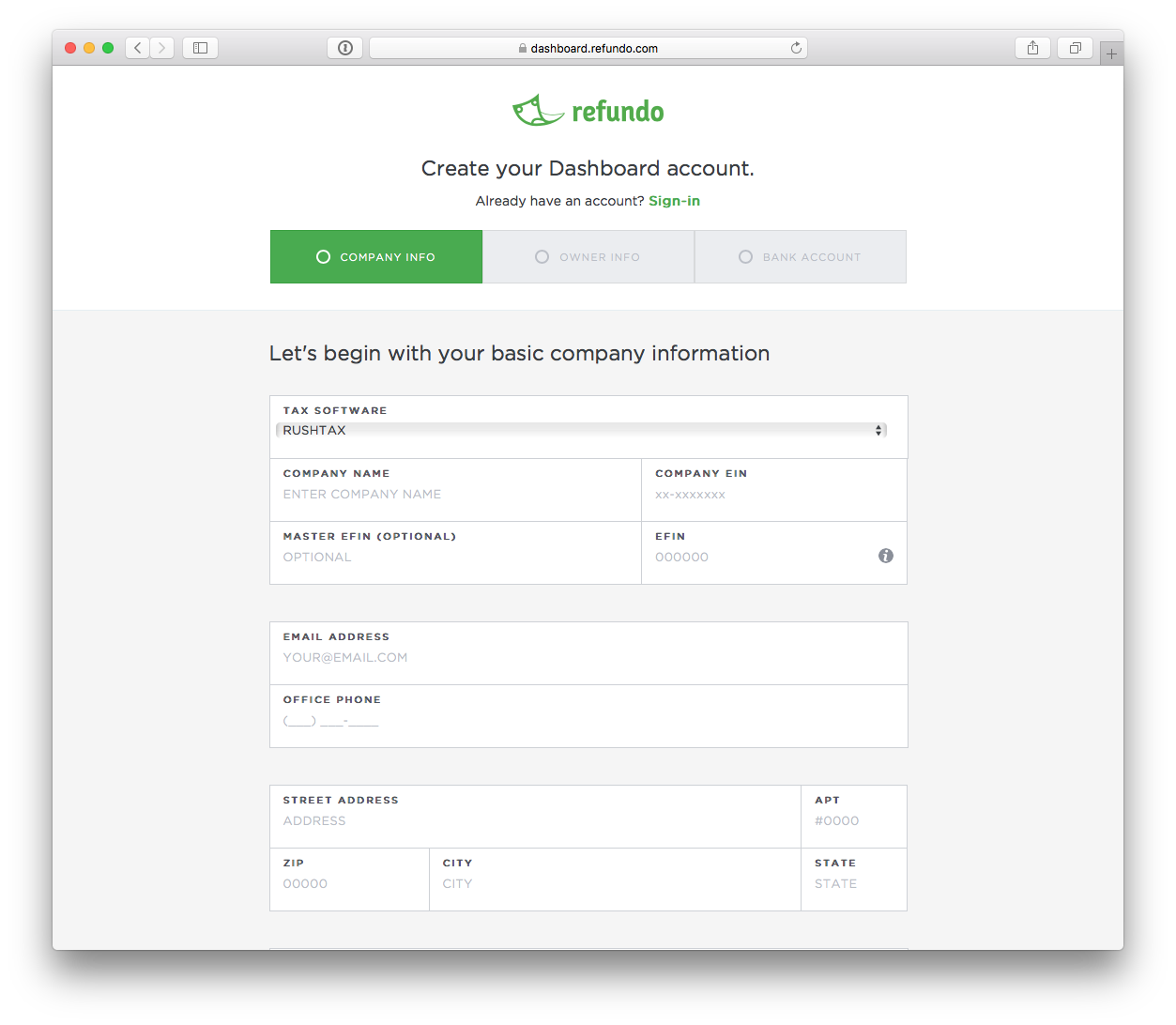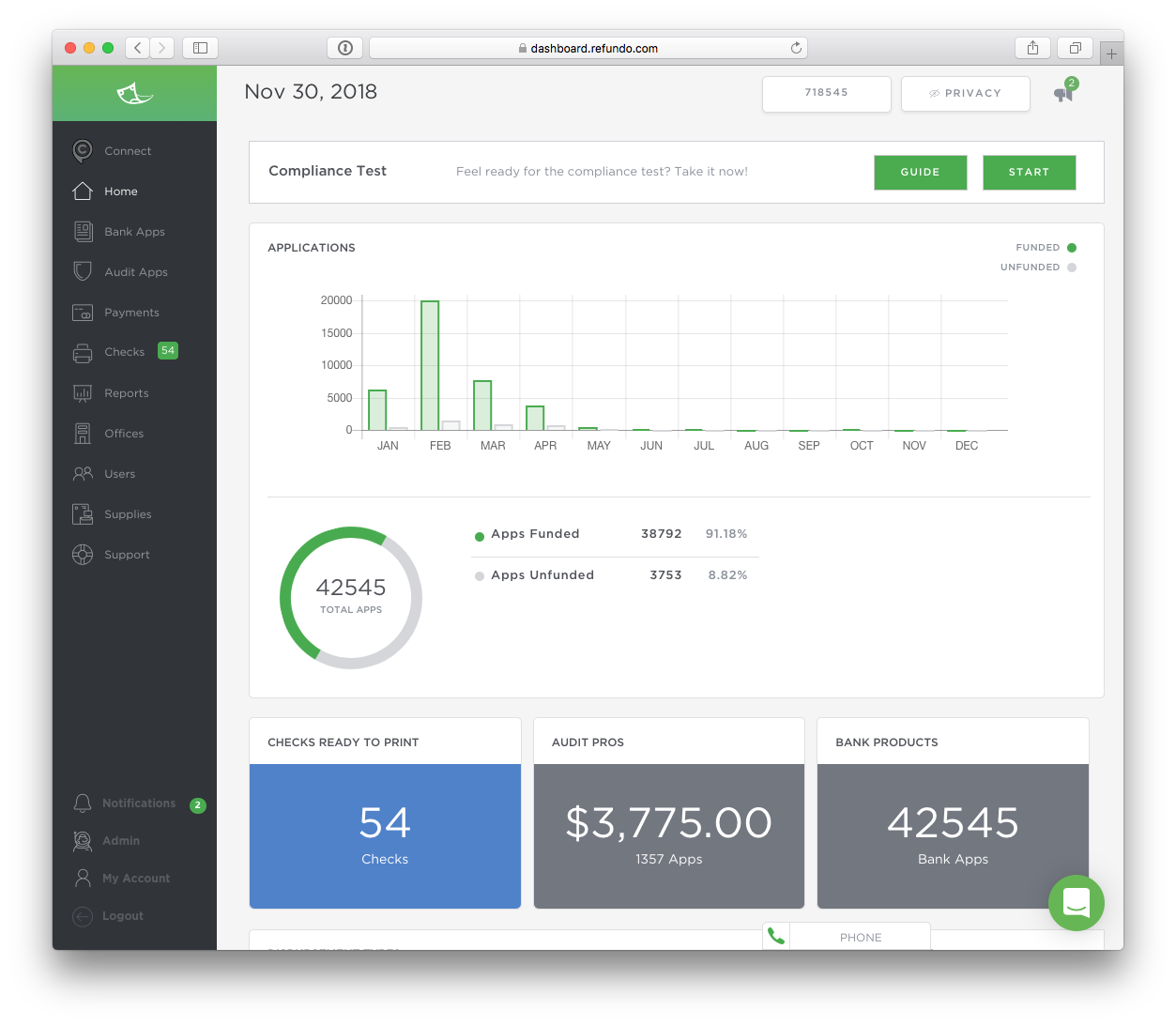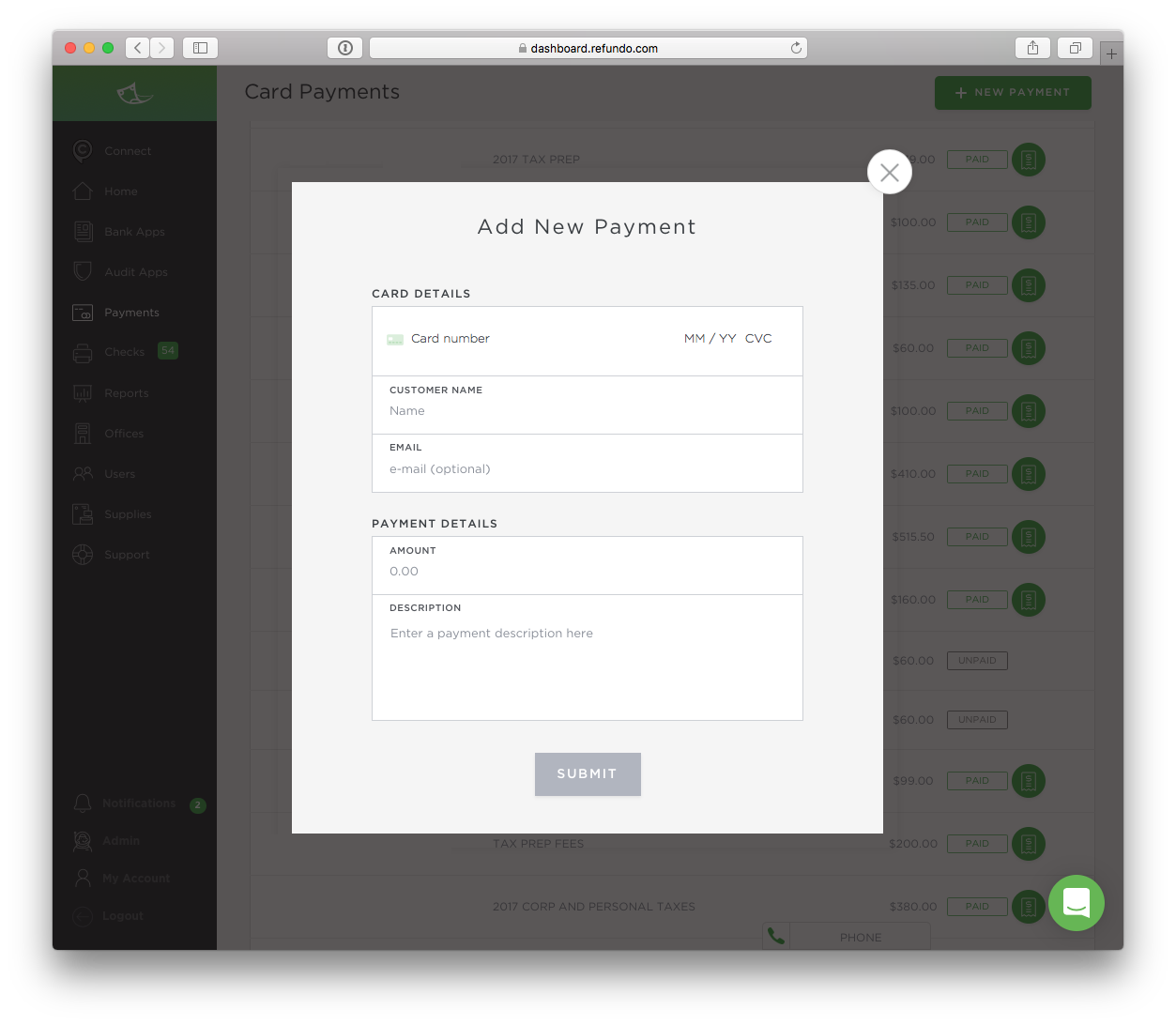 How it works with Stripe
Tax business owners can easily accept credit/debit cards via the Refundo dashboard. Create or link your Stripe account to our dashboard and you're all set.