PocketSuite
Send clients messages, take notes, make outbound calls, schedule follow-ups, create client records & more – all from your PocketSuite app. Calendar scheduling and payments are integrated, so within each client message thread, you can schedule appointments, send professional invoices, share your booking link, even charge a client's credit card (with point-of-sale card charging for a flat 2.7% processing rate). Cash out in 15 minutes via Instant Payout or next business day using your checking account.
Get started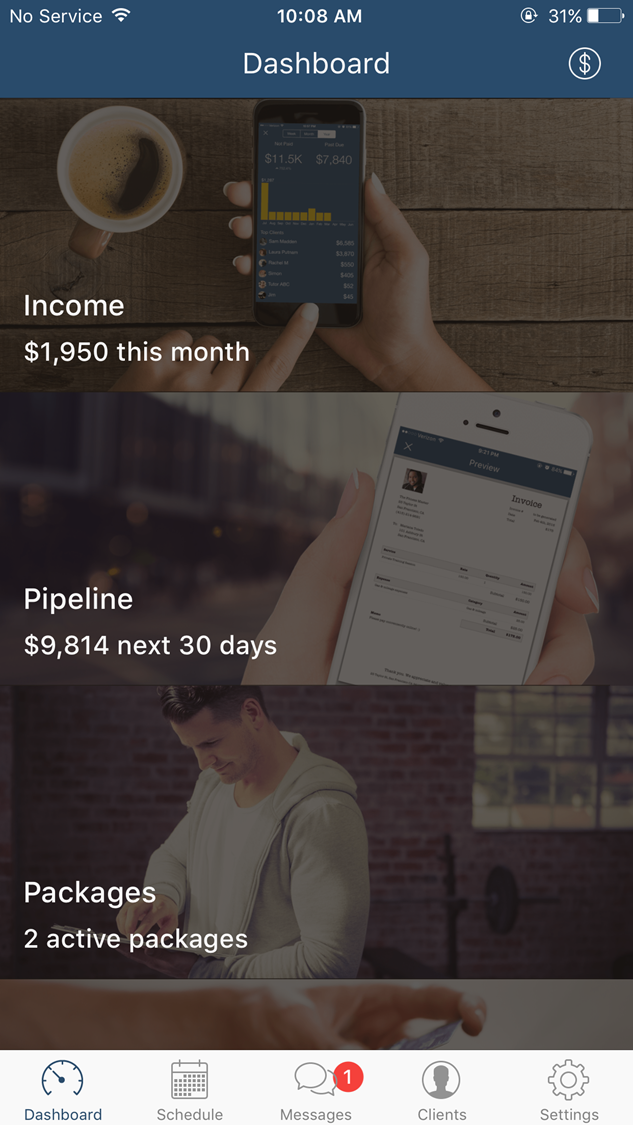 How it works with Stripe
Stripe empowers our users to accept credit card payments from their clients. Our business users send invoices, deposit requests and various payment requests to their clients. By integrating Stripe's technology, these clients can pay invoices and more easily online with any credit or debit card.
Category
Business management