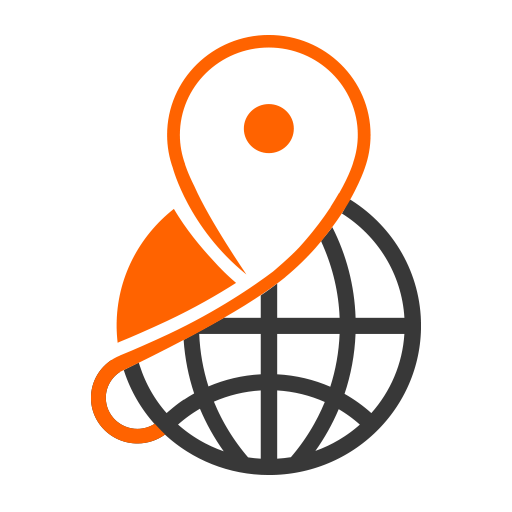 Pinpoint Booking System
Pinpoint Booking System comes with a clean interface, a multipurpose functionality and an amazing range of booking features. Suitable for businesses such as hotel accommodation, guesthouses rentals, appointments, scheduling conferences, and meetings or rental businesses to simplify the booking process for their customers.
Get started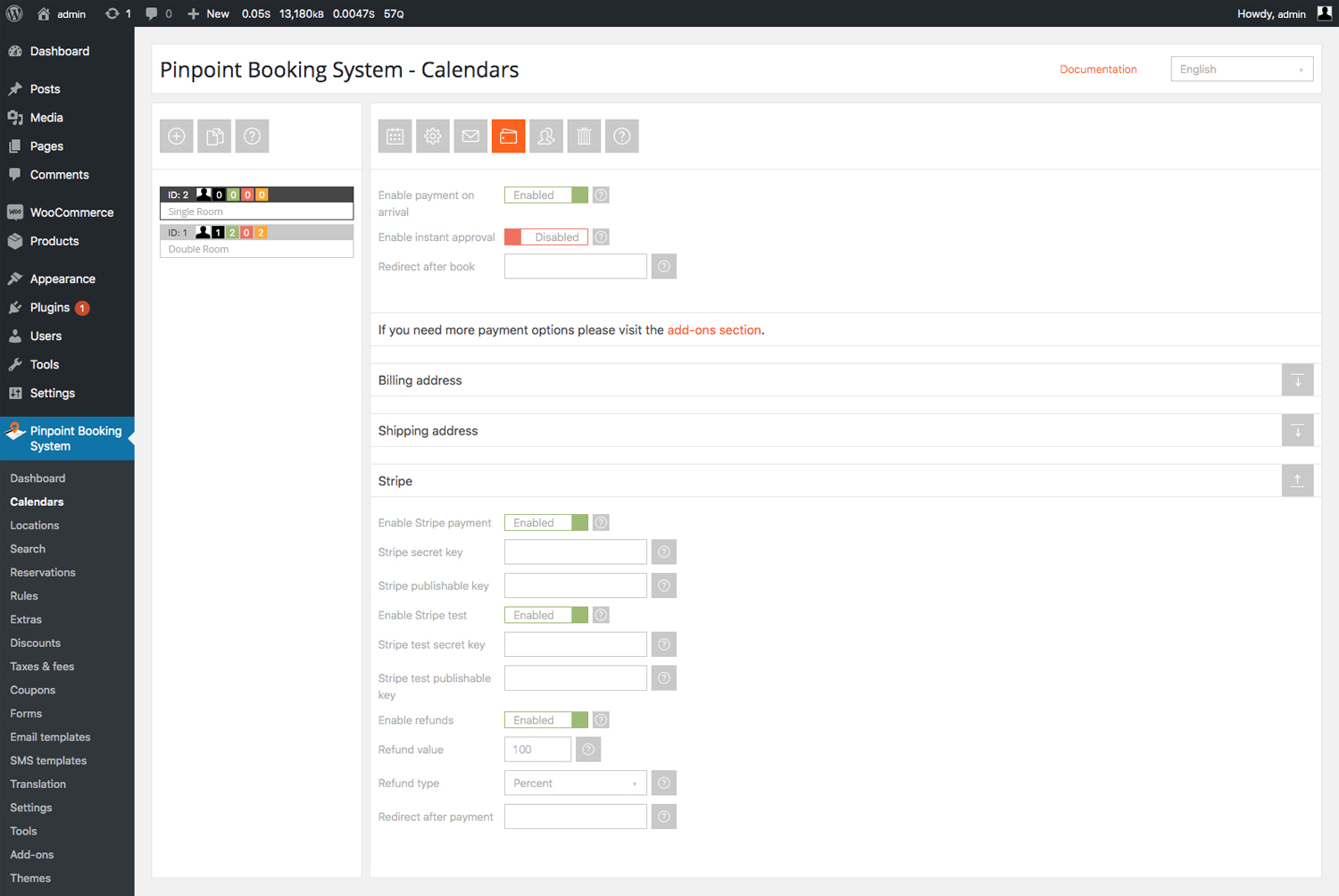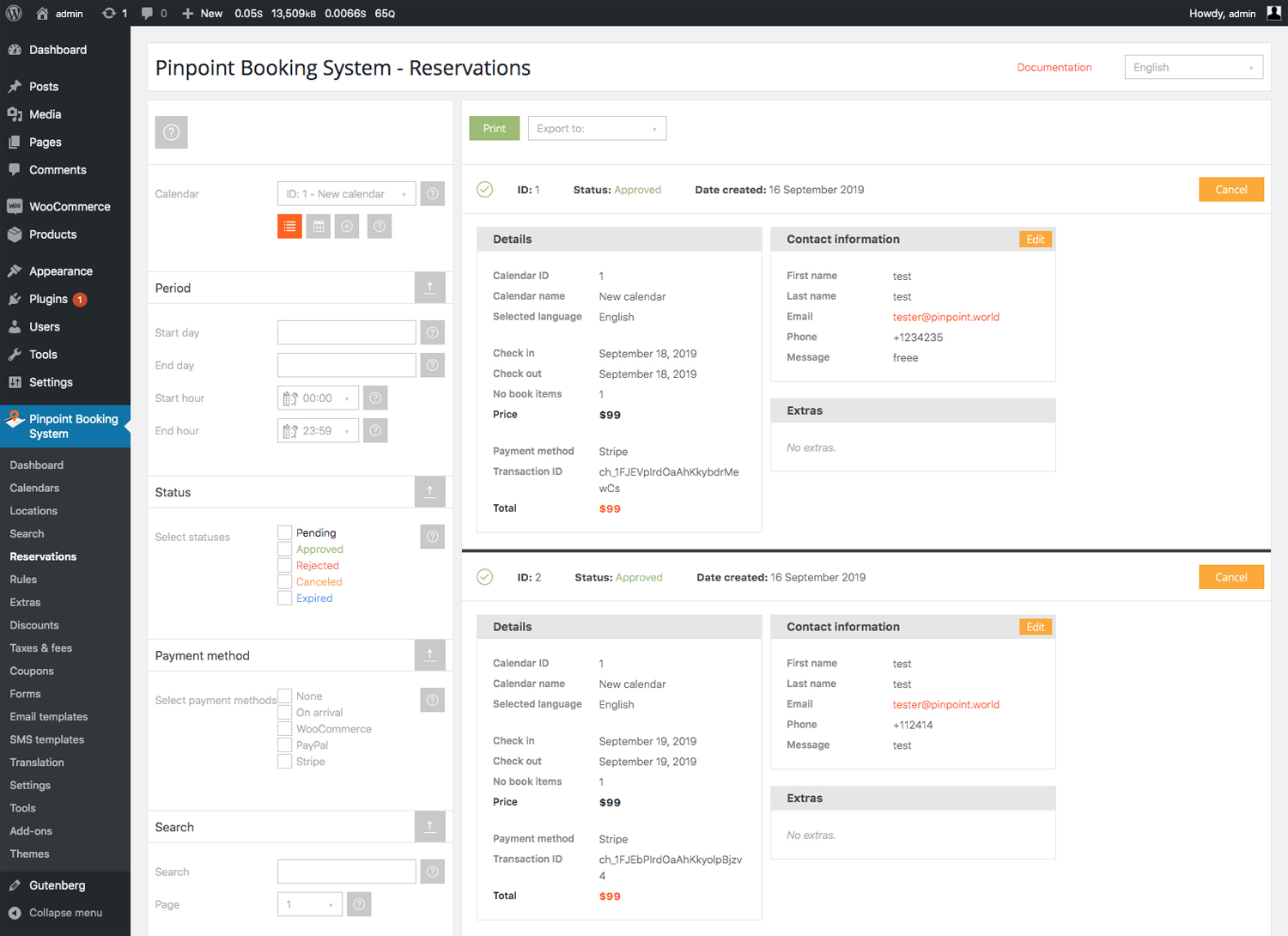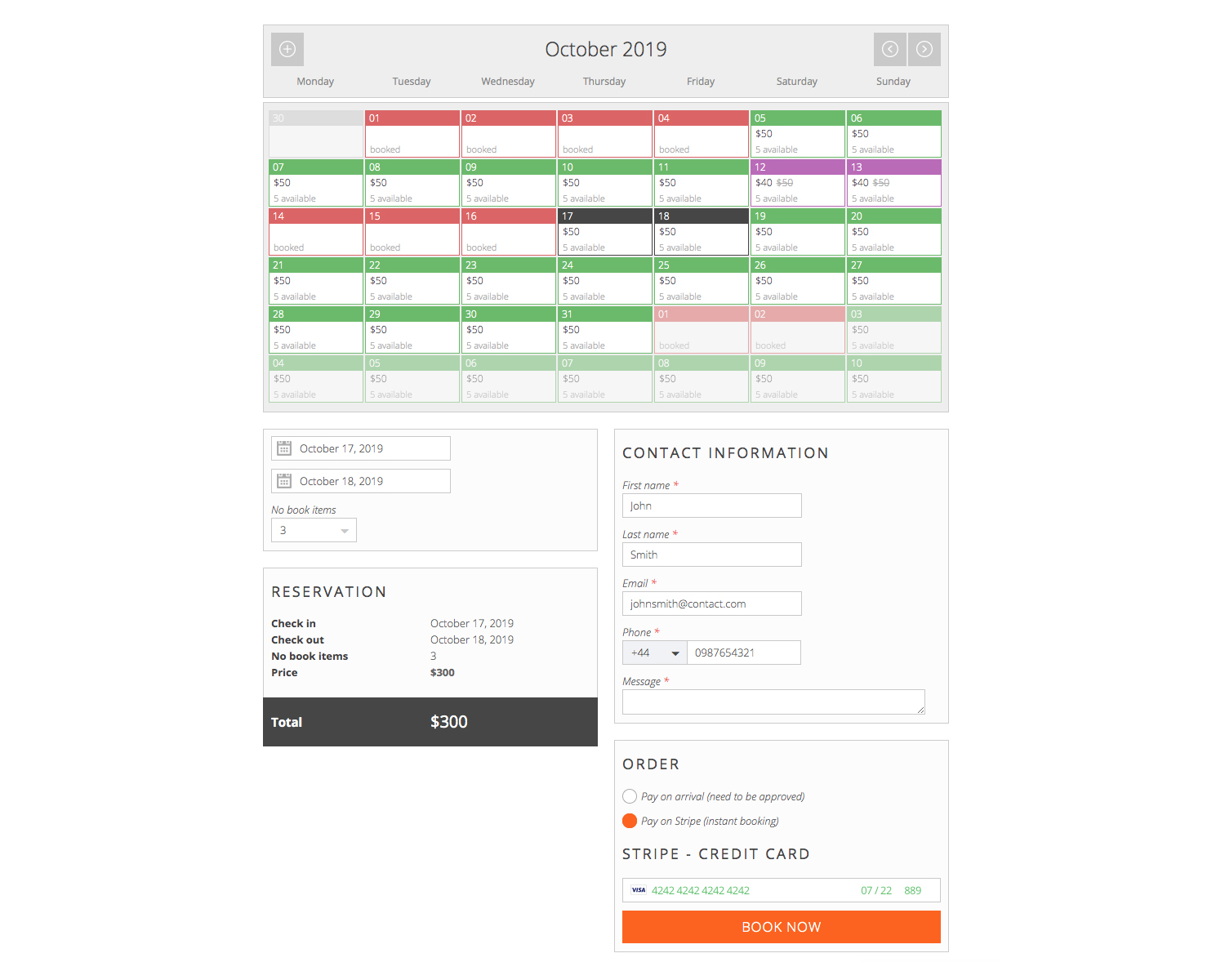 How it works with Stripe
Pinpoint Booking System WordPress Plugin gives you the flexibility to incorporate Stripe and accept your customers' credit card payments via your website.
Category
Booking & scheduling
Industries
Ecommerce
Travel & tourism
Ticketing & events
Professional Services
Supported in
Australia

Denmark

Germany

Italy

Luxembourg

Norway

Slovakia

Switzerland

Austria

Estonia

Greece

Japan

Belgium

Canada

France

Finland

Hong Kong

Latvia

Netherlands

Portugal

Spain

United States

United Kingdom

Slovenia

Poland

Malaysia

Ireland

New Zealand

Singapore

Sweden

Lithuania
Tags
booking
WordPress
plugin
calendar
system