NomNom
NomNom helps product teams access multiple sources of feedback and user research in one place. With NomNom product teams can easily find and track issues and feature requests, discover patterns and themes in the data, collaborate on user research projects, and share insights with the entire organization.
Get started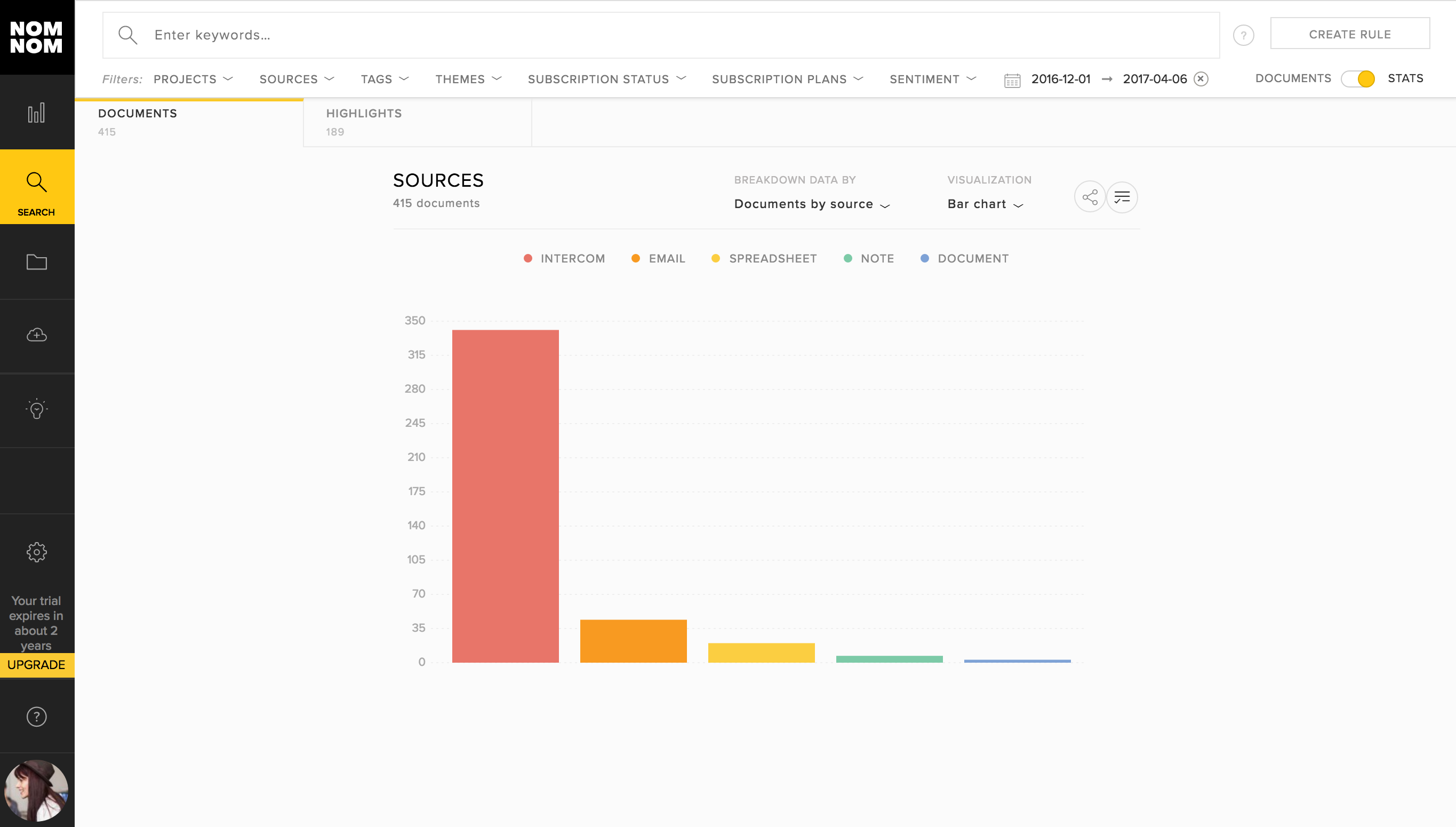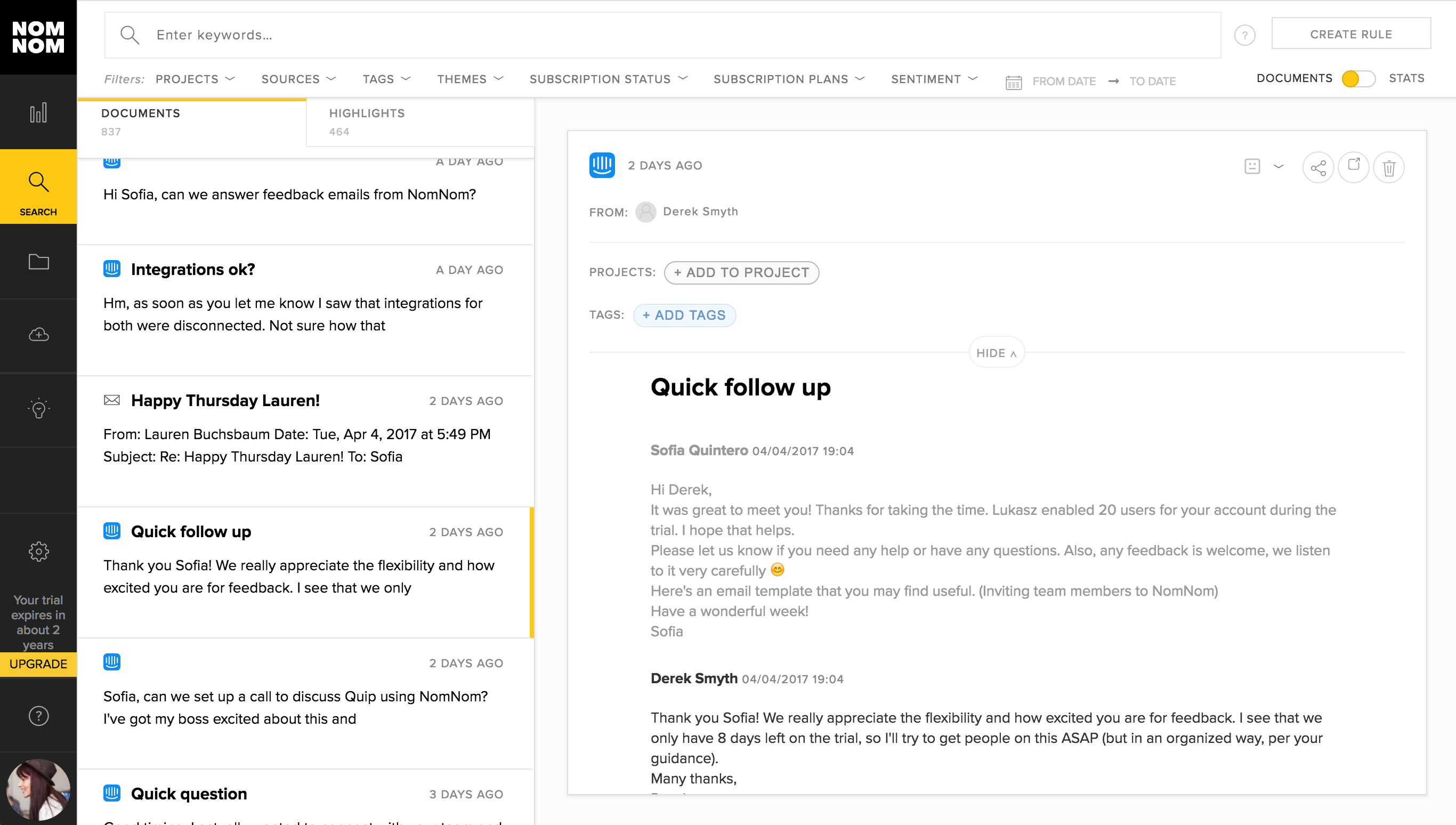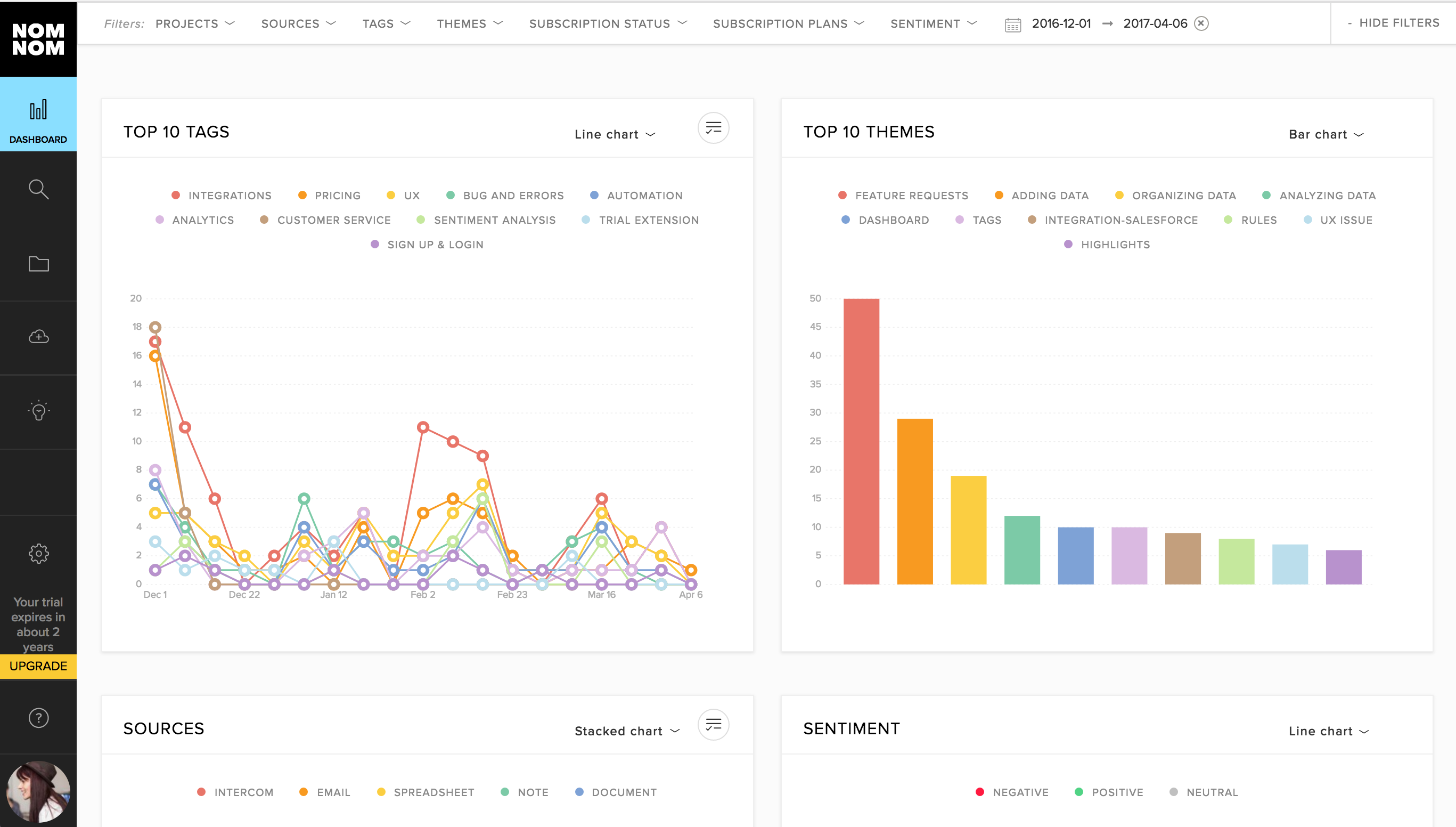 How it works with Stripe
This integration helps product teams filter and segment customer feedback based on Stripe information. You can filter feedback by type of subscription plan, payment data, and more. Better context, better decisions.