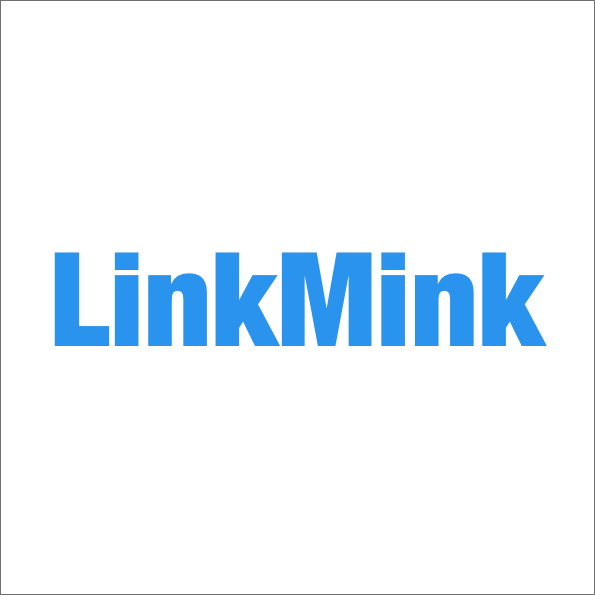 LinkMink Affiliate Software
LinkMink's affiliate marketing software for Stripe lets you easily run your own affiliate program using the power and accuracy of Stripe. This lets your affiliate program only give commissions when real revenue is earned from your referred customers. This means no risk. You can also use LinkMink's referral software for Stripe to run an in-app refer-a-friend program [beta]. You and your partners will be able to follow referrals as they come in as leads, convert to referrals and start earning revenue for you and your partners.
Get started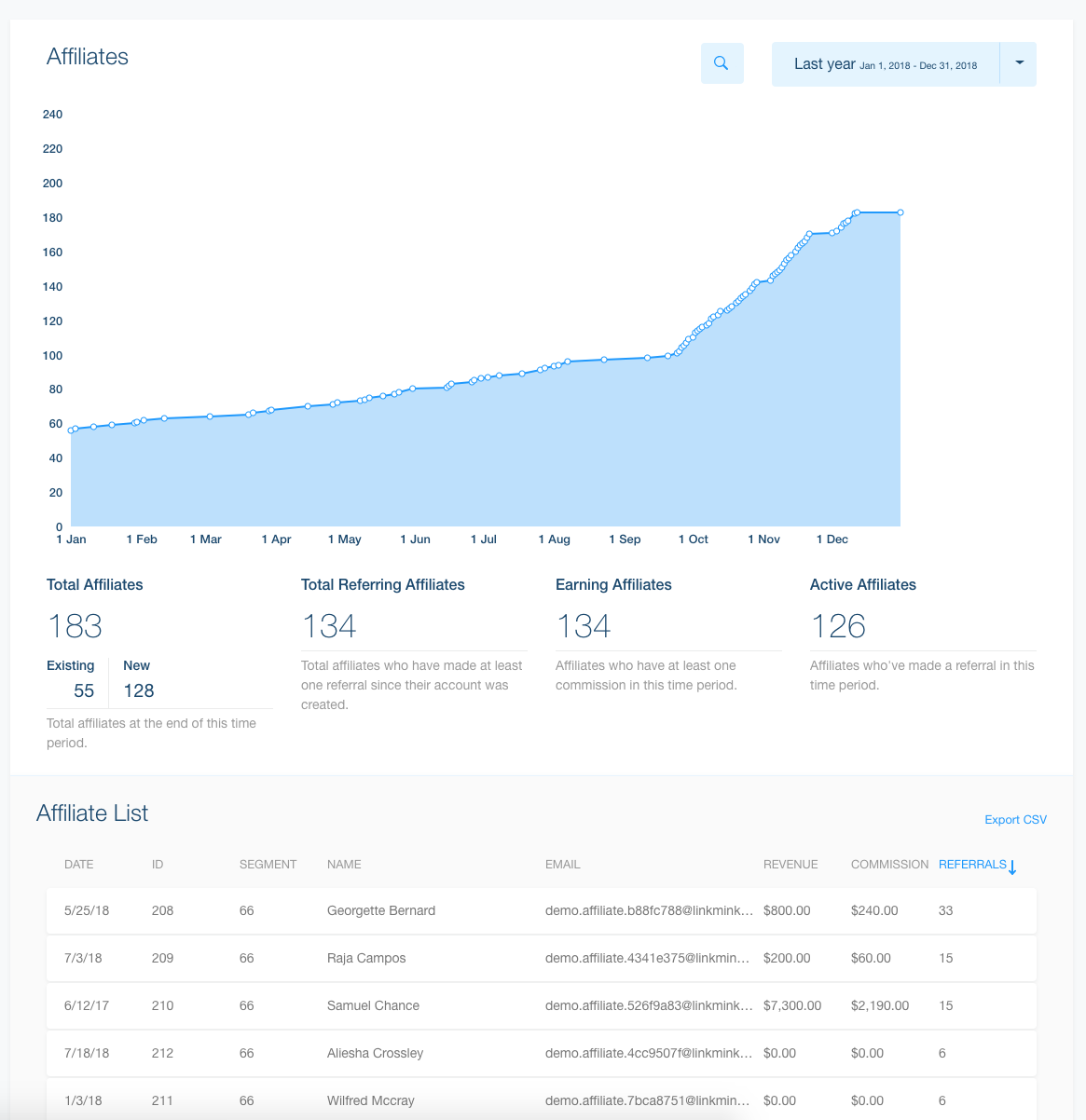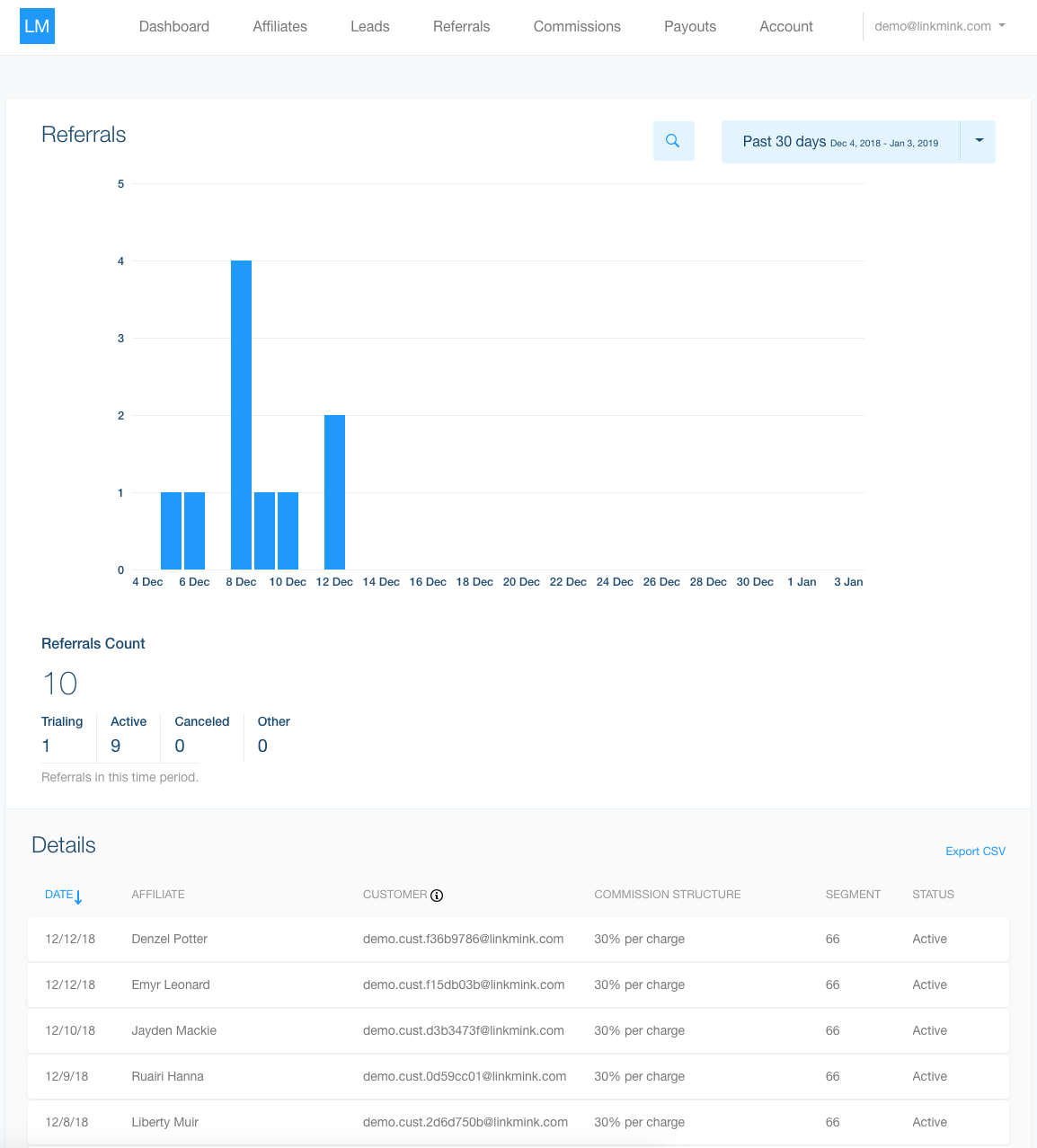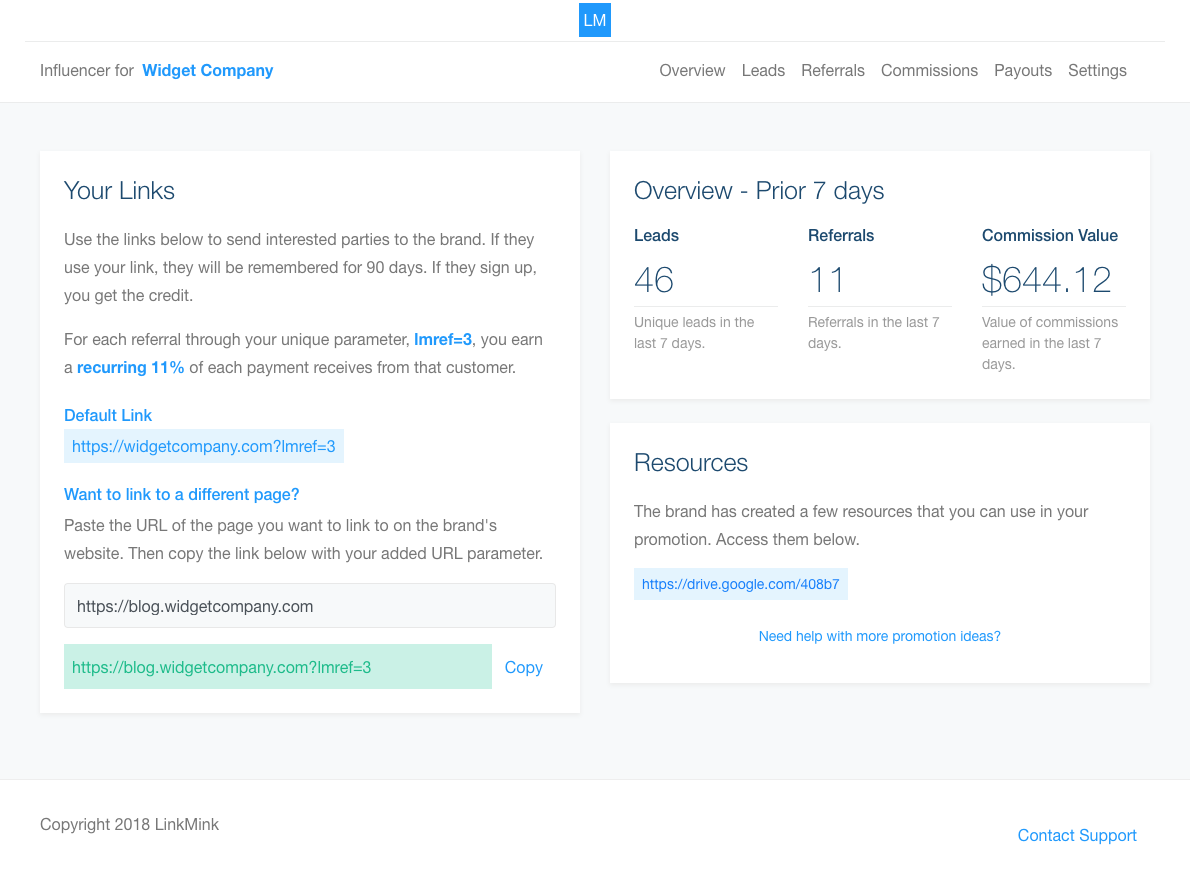 How it works with Stripe
Connect LinkMink's affiliate tracking software to Stripe with an easy, 10-minute, integration and one-click connection to Stripe. Built with SaaS companies in mind, LinkMink's affiliate software relies on webhooks from Stripe to track your referrals. This tracking includes processing subscription changes, tracking recurring payments and accounting for trials and refunds. This ensures that every commission has been tied to the real revenue you've earned from referred customers.
Category
Referral marketing
Industries
Arts & culture
Ecommerce
Education
Food & beverage
Professional Services
Non-profit
Local services
Health & wellness
Ticketing & events
Travel & tourism
Supported in
United States

Spain

Sweden

Switzerland

United Kingdom

Singapore

Portugal

Norway

New Zealand

Netherlands

Luxembourg

France

Germany

Hong Kong

Ireland

Italy

Japan

Finland

Denmark

Canada

Belgium

Austria

Australia

Malaysia

Lithuania

Poland

Estonia

Latvia
Tags
Referral
Referral program
Affiliate software
Affiliate tracking software
Referral software