Leapfin
Leapfin is a fully automated revenue sub-ledger. We help you fully automate Revenue Recognition and Order-to-Cash Reconciliation.
Get started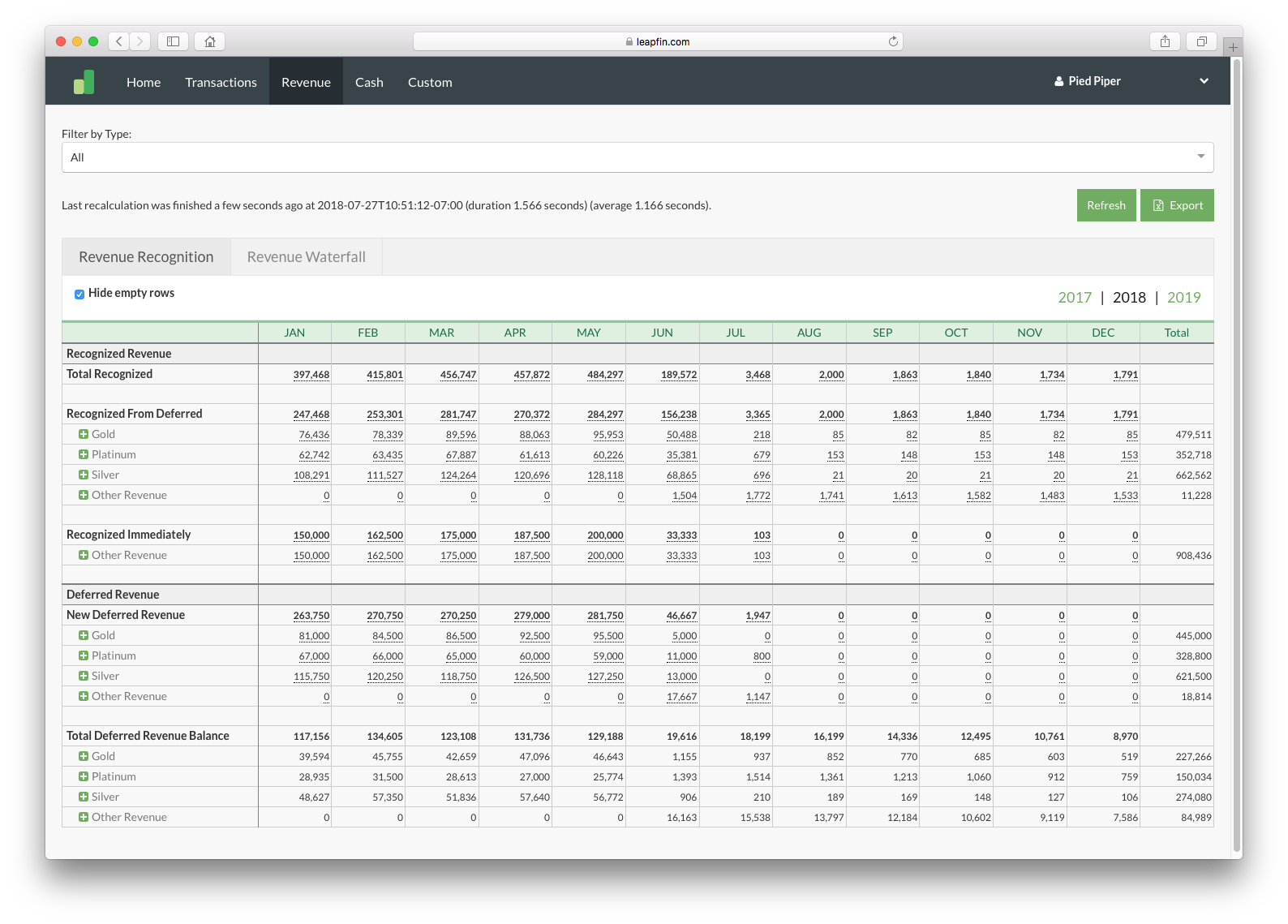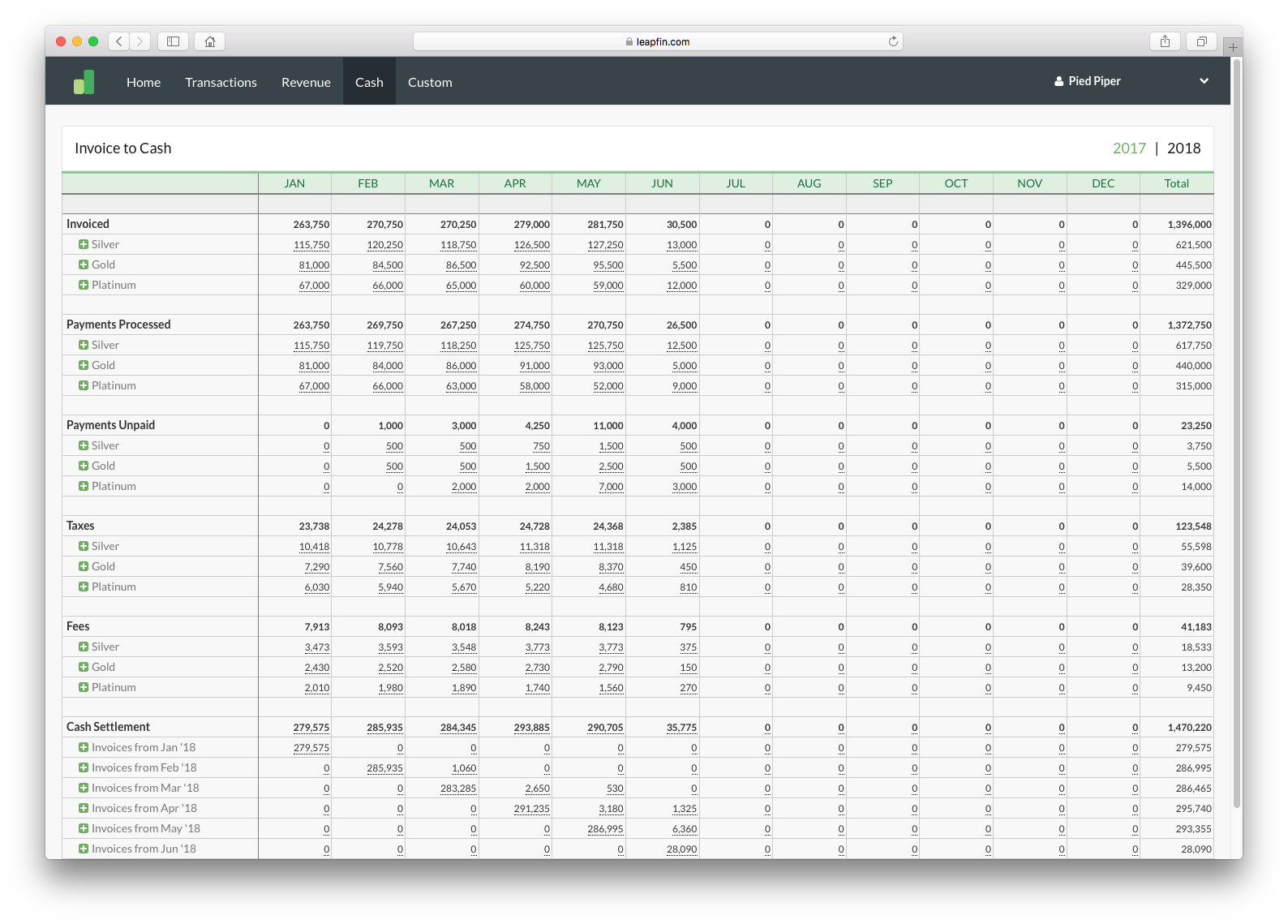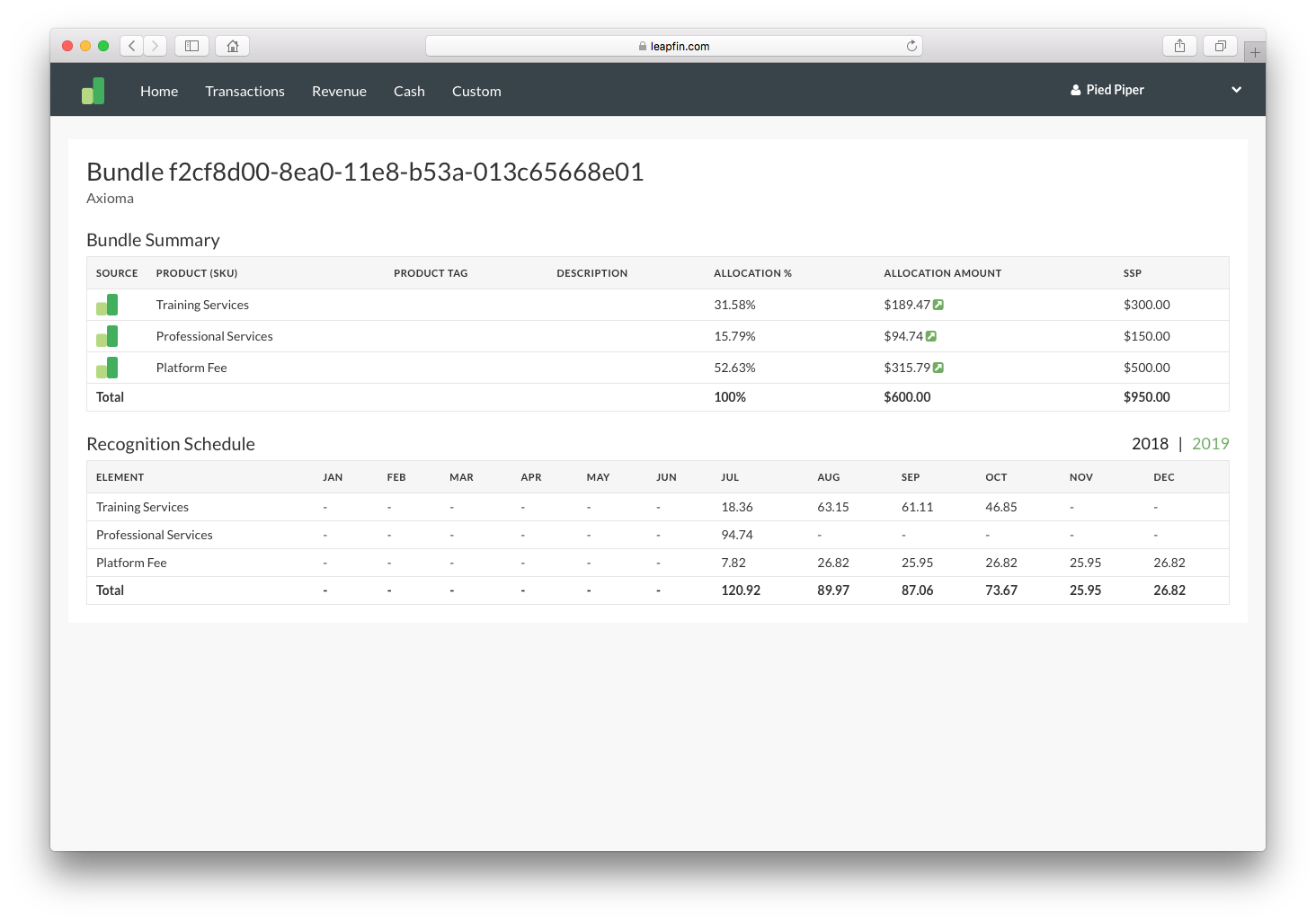 How it works with Stripe
Leapfin integrates with any revenue data sources including billing, point-of-sale, CRM, ERP, and internal data warehouse. We consolidate and cleanse the data into a single revenue source of truth, then perform automation on the most complex revenue requirements, including bundle/SSP reallocation, cash reconciliation, FX conversions, and more.
Supported in
Austria

Australia

Belgium

Canada

Switzerland

Germany

Denmark

Spain

Finland

France

United Kingdom

Hong Kong

Ireland

Italy
Tags
Revenue recognition
Cash reconciliation
Revenue allocation
Accounting
NetSuite