Kindful
Kindful is web-based software that helps nonprofit organizations across the world fundraise more effectively. Kindful & Stripe are a fundraising match made in heaven.
Get started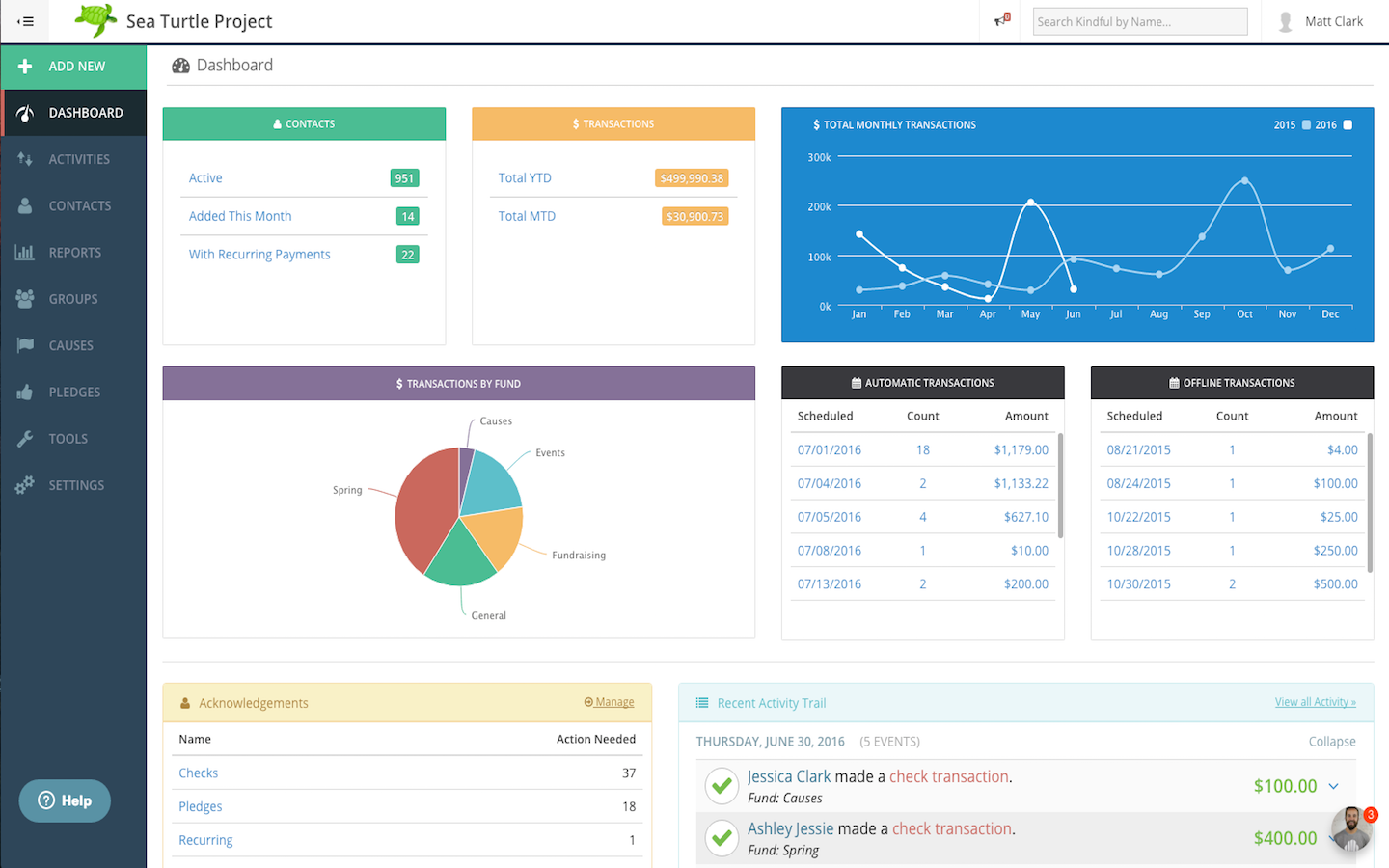 How it works with Stripe
Online donations are made quick and easy with Kindful + Stripe. This one-click integration can be set-up within Kindful to start processing donations with Kindful & Stripe.