Harvest
Online time-tracking software ideal for anyone who needs a flexible way to invoice clients or analyze their business using job costing.
Get started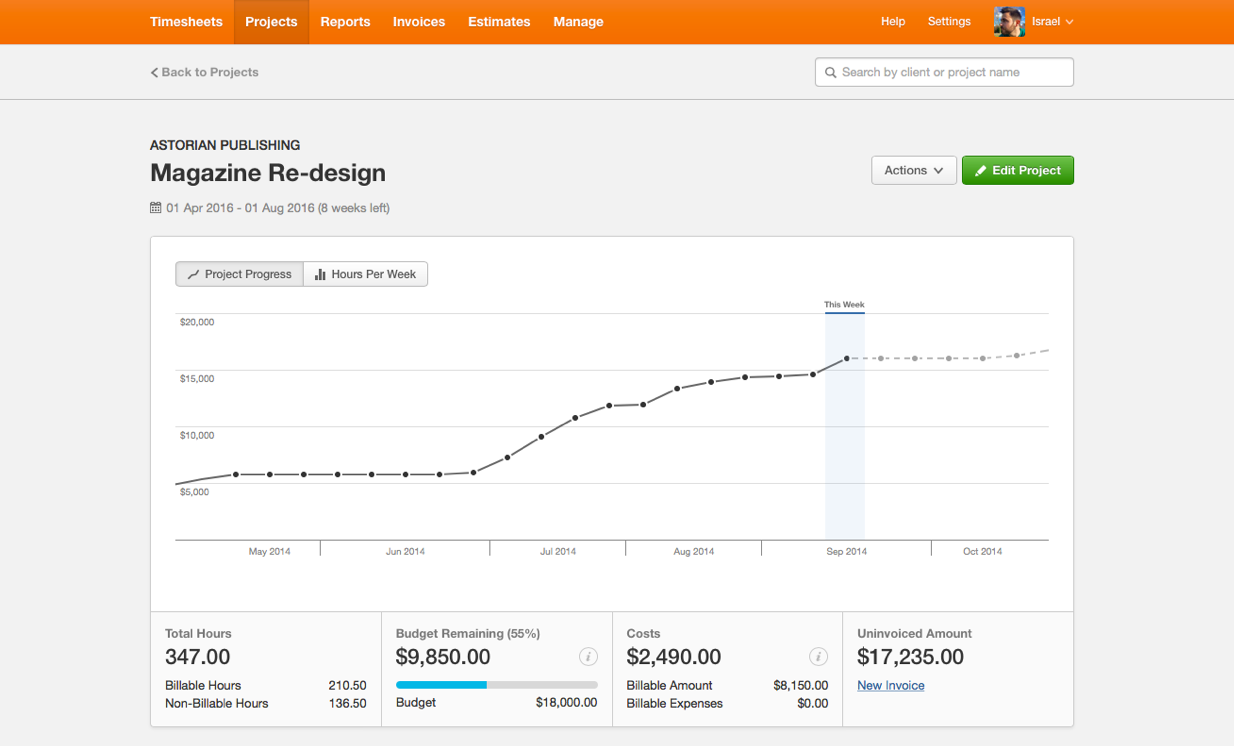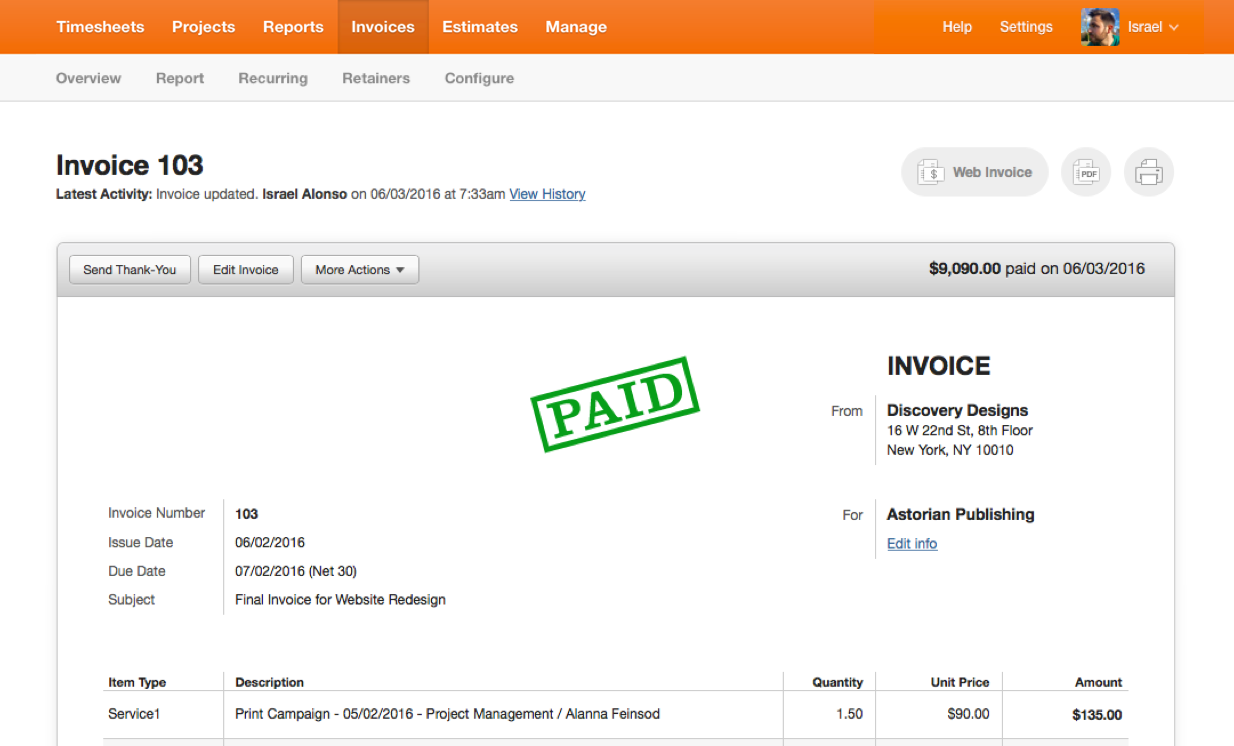 How it works with Stripe
Harvest's Stripe integration makes it easy to get paid for the work you do. When you send an invoice to a client they can pay you online right away through Stripe.