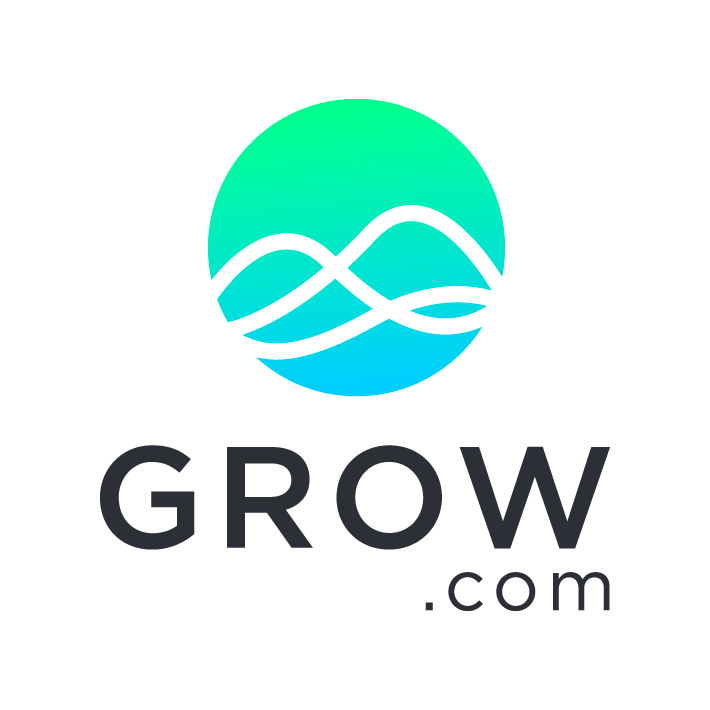 Grow
For CEOs and leadership teams of small and medium-sized growth companies, Grow is the leading simple business intelligence (BI) software that helps you get insights from your data and measure business performance up to the minute. Unlike traditional BI used by large companies that is expensive, complex, and requires a team of data experts, Grow is simple for business users and doesn't require IT. Unlike canned dashboards, Grow gives you useful custom insights into your unique business.
Get started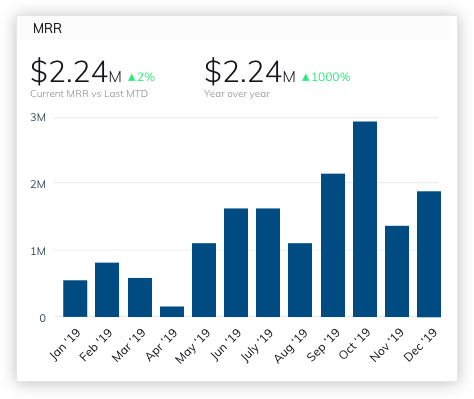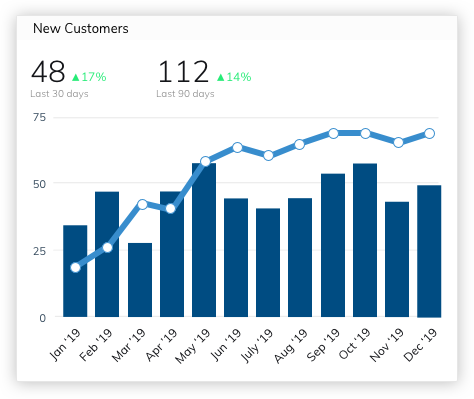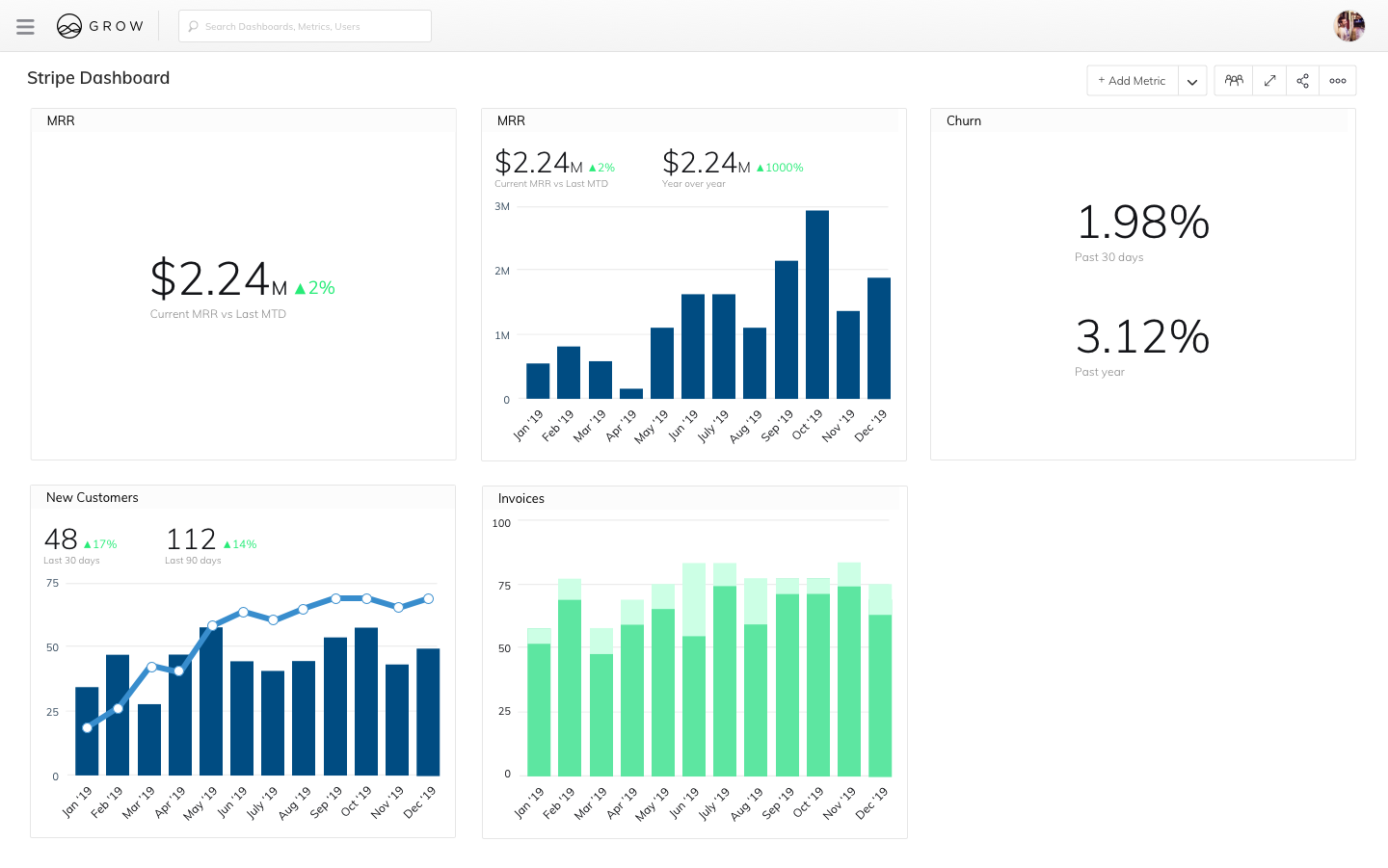 How it works with Stripe
Blend your Stripe reports with other critical business information, like your CRM and marketing automation data, to give you insights into company performance and process optimization.
Supported in
United States

United Kingdom

Switzerland

Sweden

Spain

Portugal

Norway

New Zealand

Australia

Canada

Austria

Belgium

Denmark

Finland

France

Germany

Hong Kong

Ireland

Japan

Italy

Luxembourg

Netherlands

Singapore