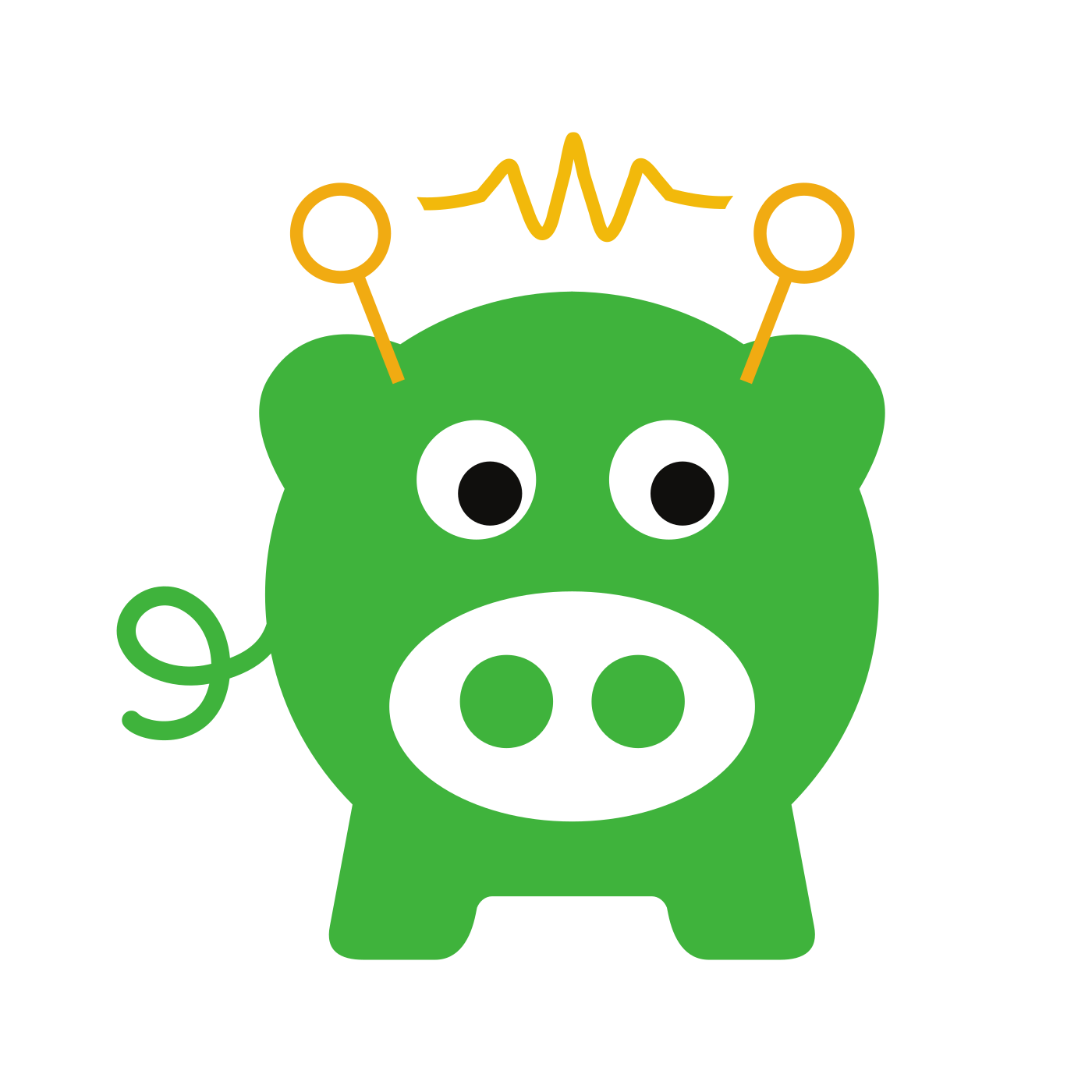 Greenback
Greenback syncs your Stripe sales, expenses, and fees to one dashboard. We make it easy to reconcile transfers to your bank account and accurately get both your sales and processing/application fees on your books.
Get started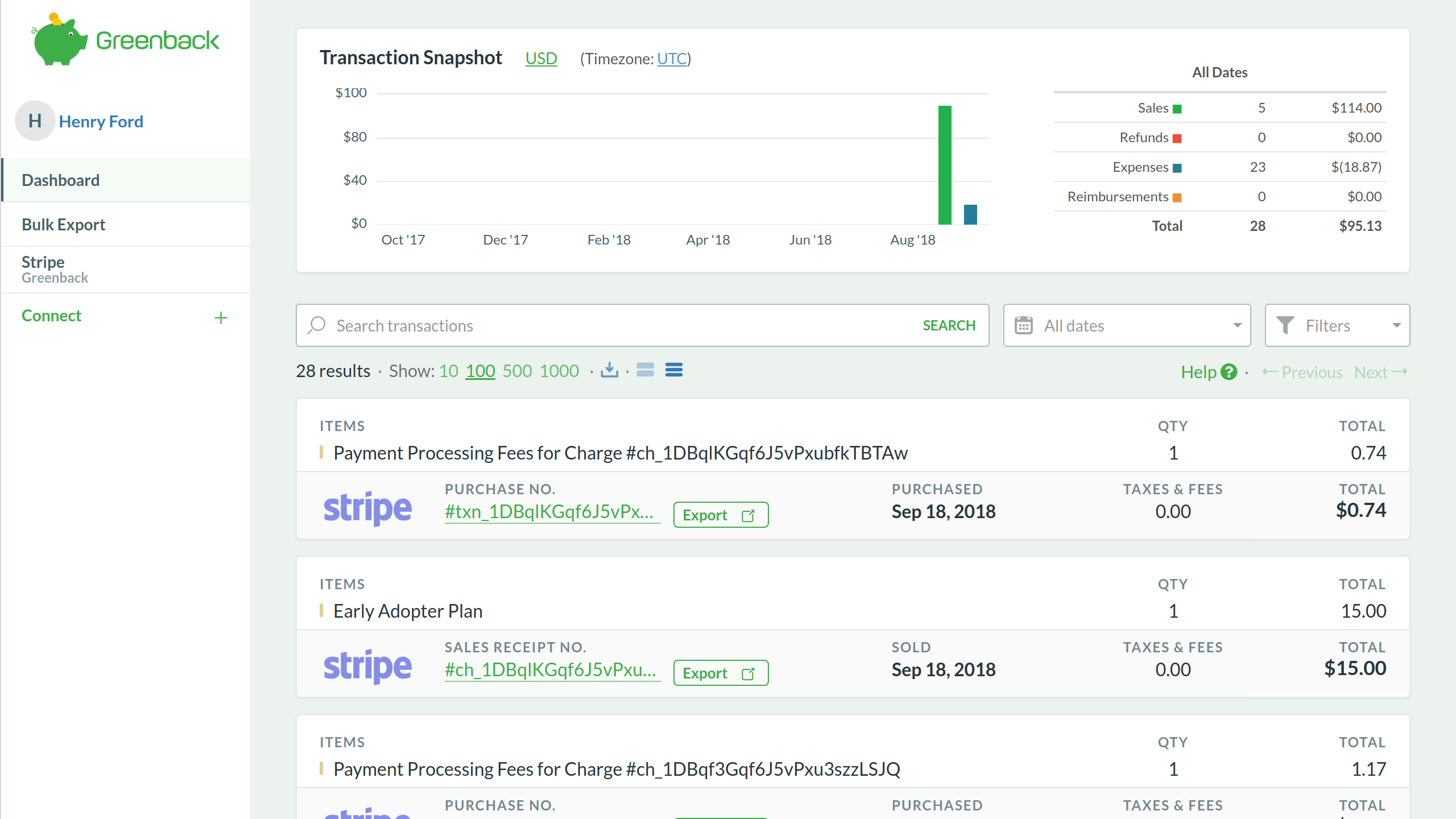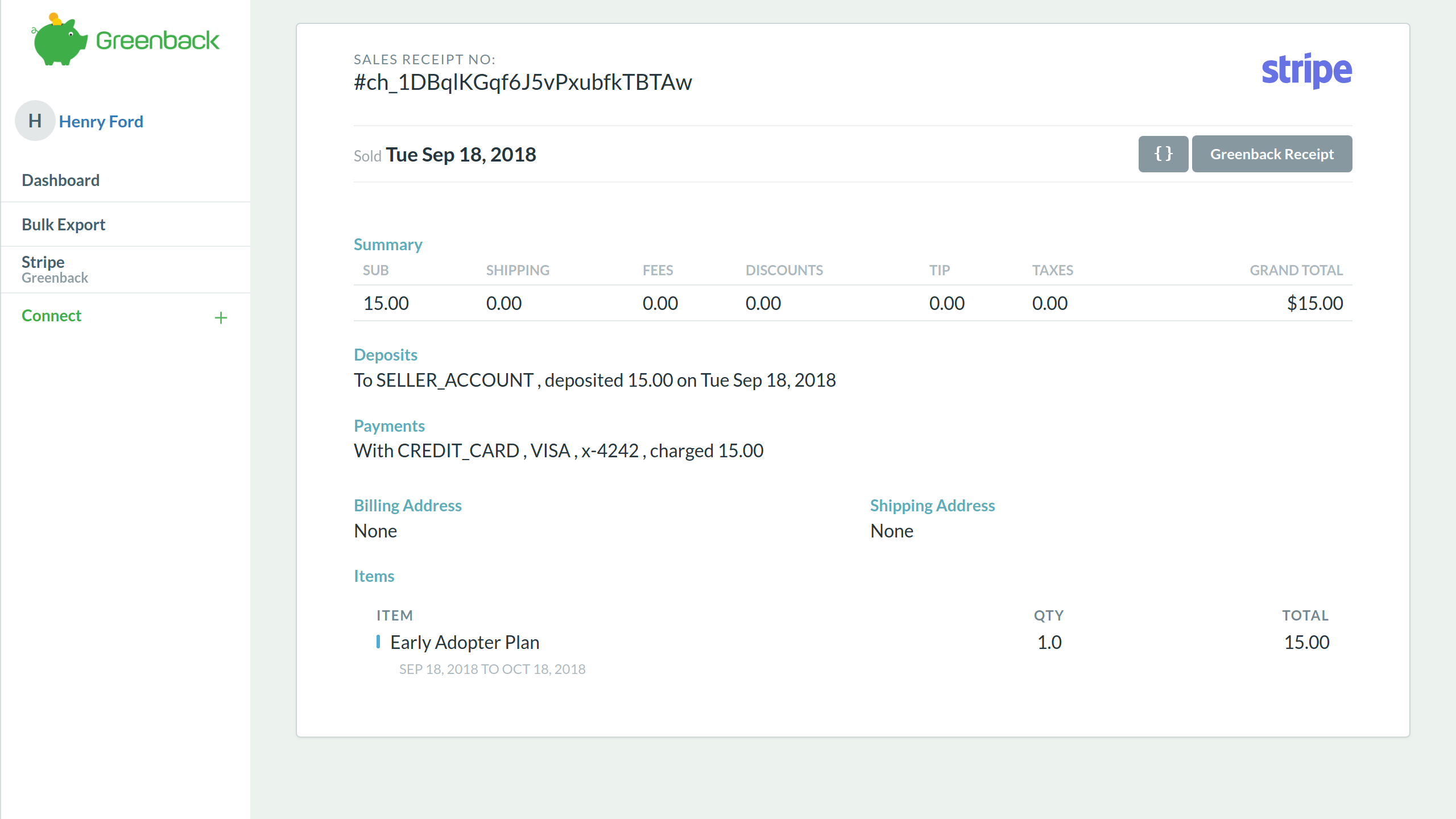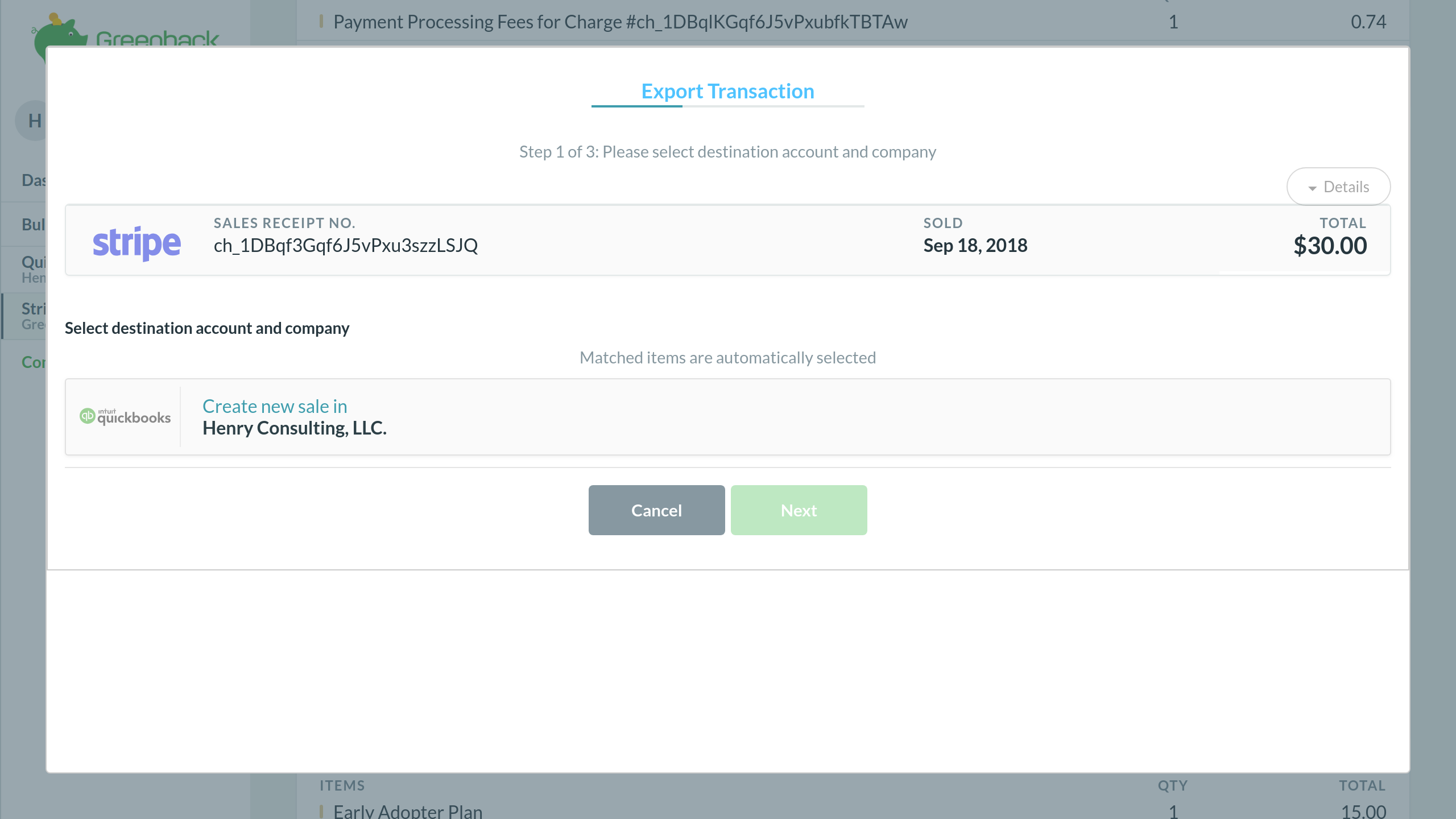 How it works with Stripe
We will periodically sync your Stripe charges, customers, and invoices to Greenback and organize them into a comprehensive, searchable timeline. We combine data from various Stripe endpoints to build richer transactions for you. Then just connect your QuickBooks, Xero, or other accounting package on Greenback to start reconciling your books.
Supported in
Australia

Austria

Belgium

Canada

Denmark

Finland

France

Germany

Hong Kong

Ireland

Italy

Japan

Luxembourg

Netherlands

New Zealand

Norway

Portugal

Singapore

Spain

Switzerland

United Kingdom

Sweden

United States