Flow
Flow is the world's most advanced solution for cross-border e-commerce. Flow enables brands and retailers to sell their products to customers internationally by creating a localized shopping experience. Flow automates every aspect of the international e-commerce process for its customers, removing the challenges facing cross-border commerce by offering benefits such as multi-currency pricing, cost efficient and rapid shipping, international payment options, well-defined taxes and duties, and simple returns.
Get started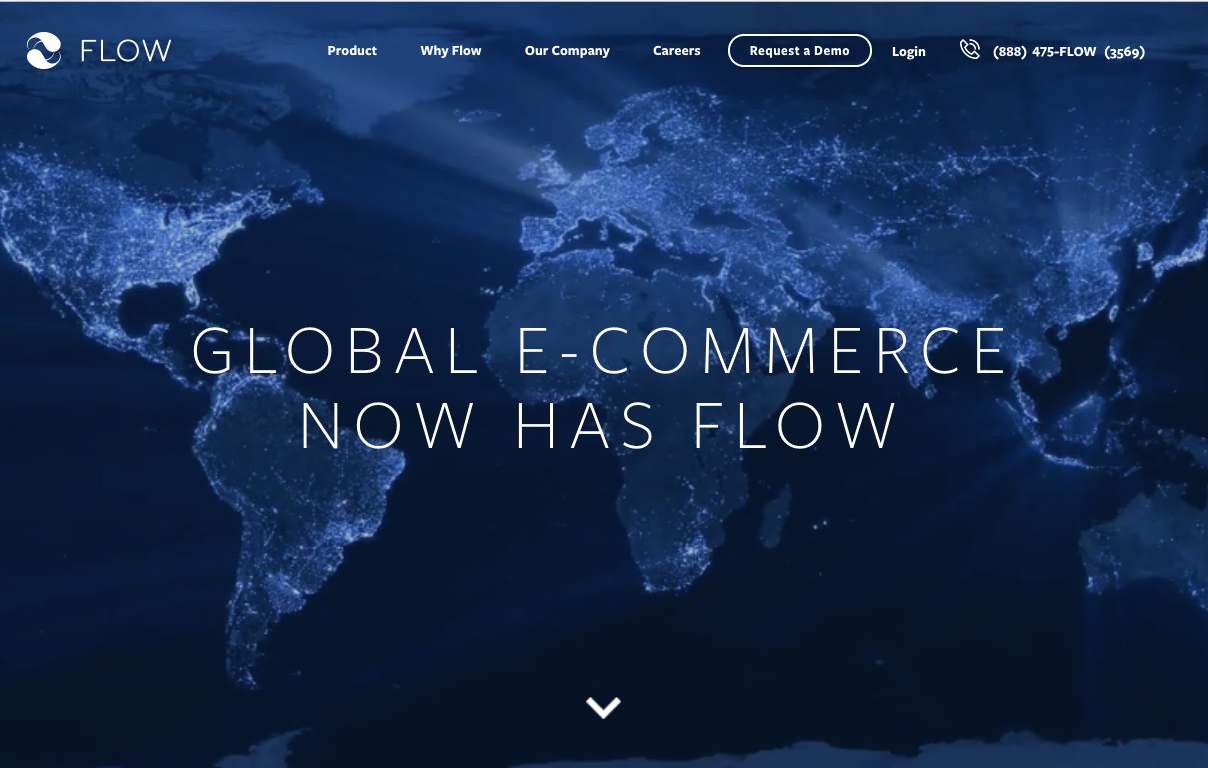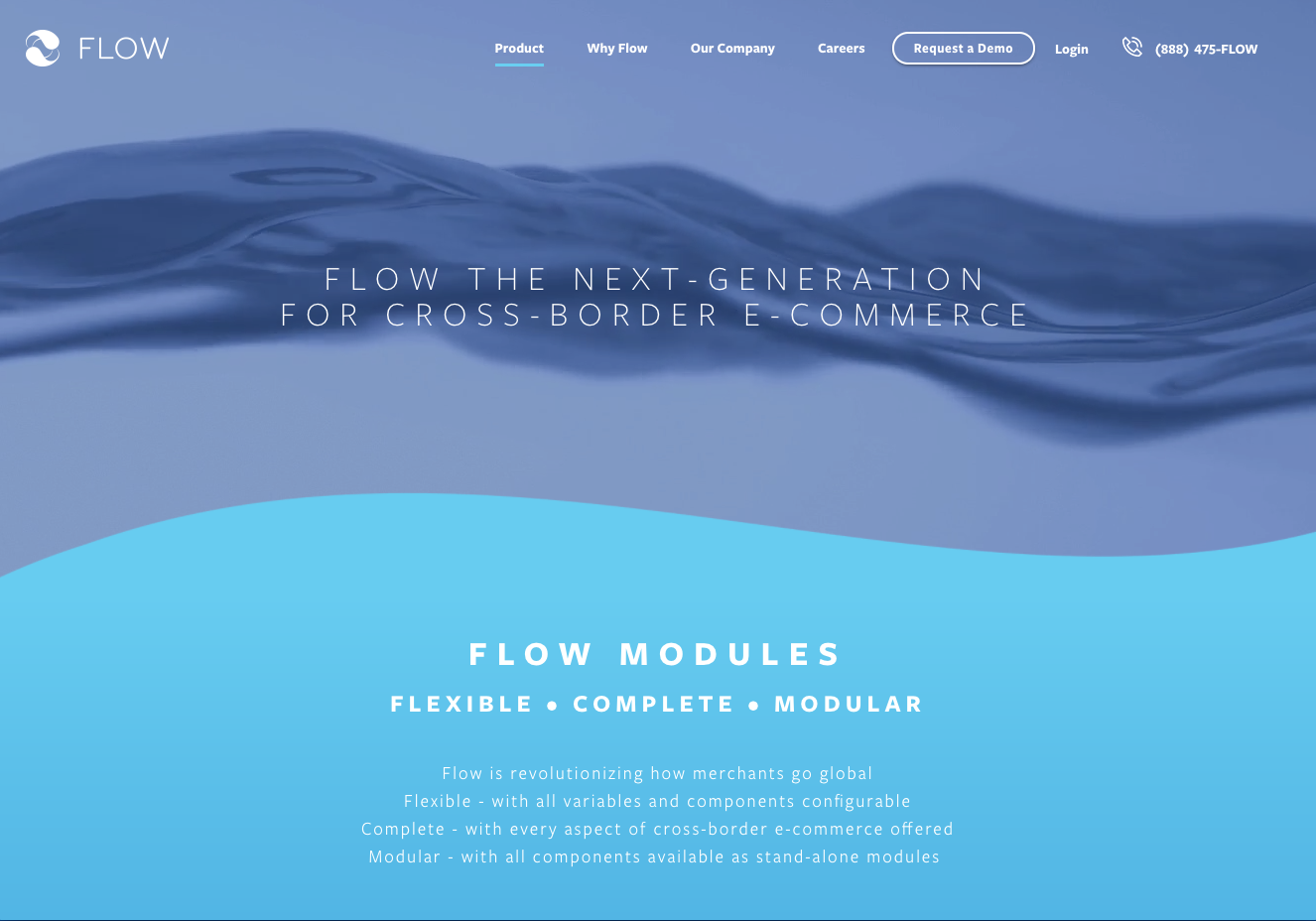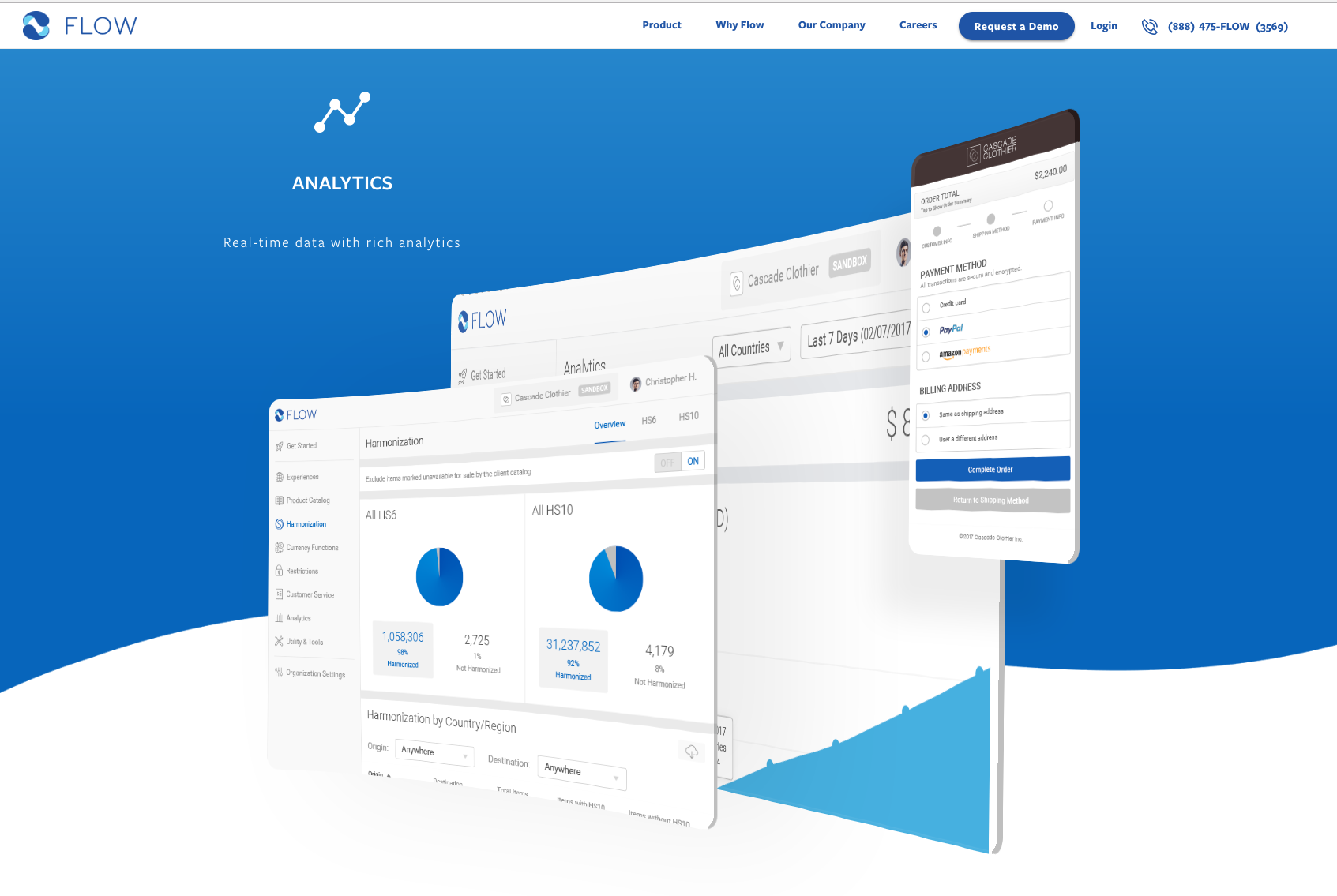 How it works with Stripe
Global and local payment methods are essential pieces of the Flow platform. Flow partners with Stripe to provide these key methods to our clients and their customers.
Category
Shopping cart & checkout