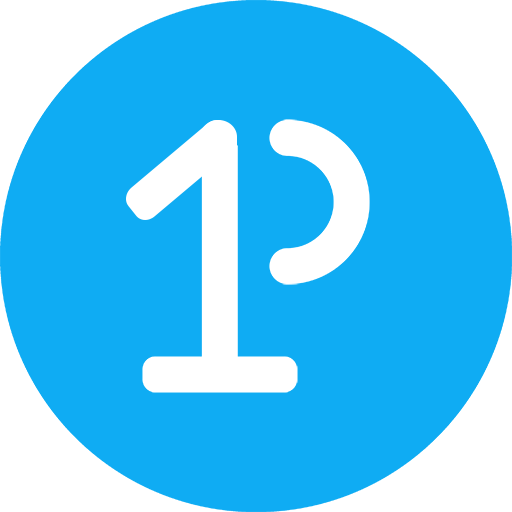 FirstPromoter
FirstPromoter allows you to easily track and manage your own affiliate and referral program for your SaaS company. FirstPromoter is affordable, simple, and has everything you need to launch your affiliate program in minutes, not weeks.
Get started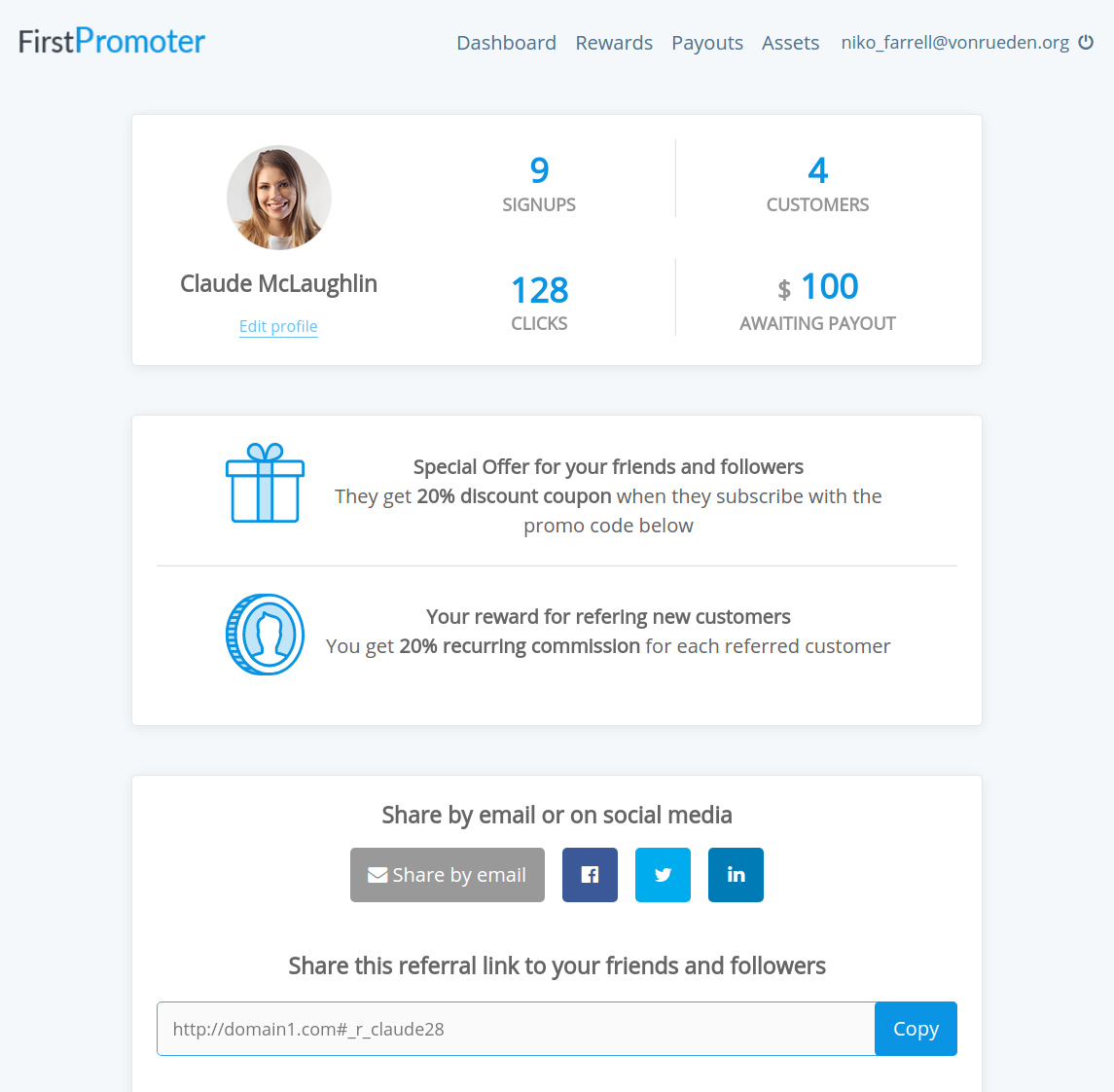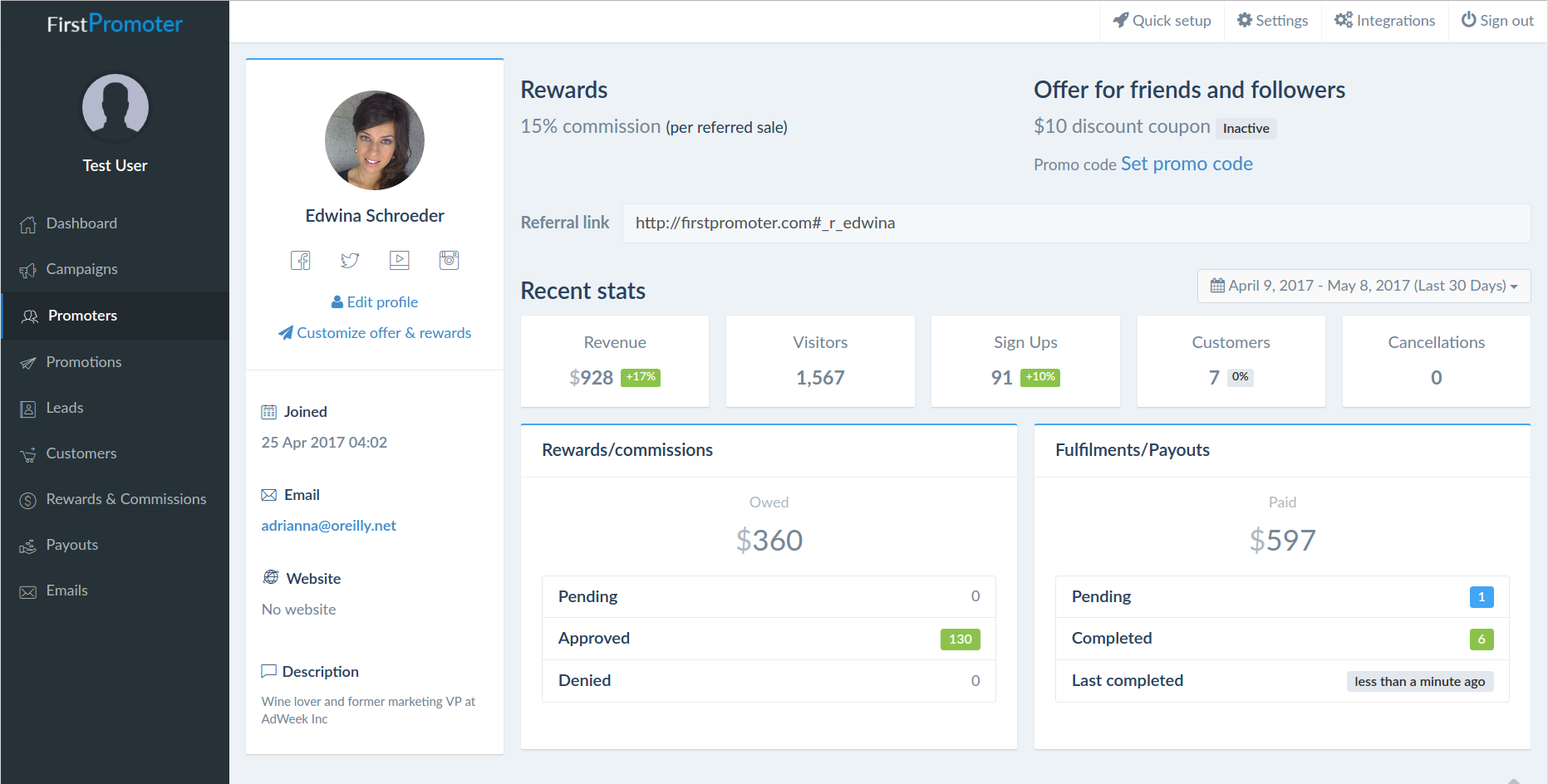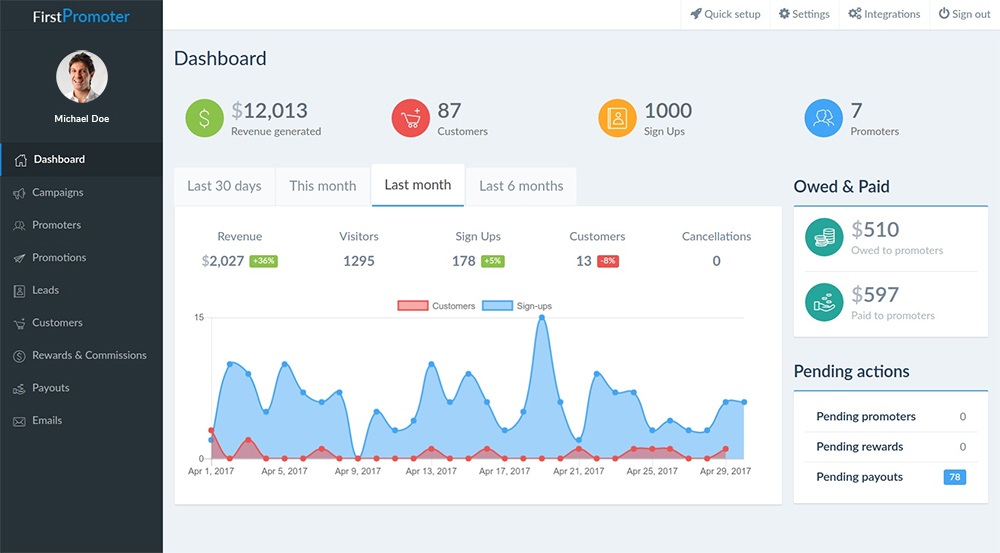 How it works with Stripe
One-click connection with Stripe allows FirstPromoter to handle recurring commissions automatically, without needing your involvement. It can detect cancellations, refunds, prorated upgrades, and more to ensure that commissions are calculated correctly and securely.
Category
Referral marketing