Eventtia
Eventtia is the most intuitive event management platform in the market. We help event organizers make a bigger impact, work smarter, and create better events. From creating an event website to checking attendees and tracking them on site, from sending email marketing campaigns to connecting your attendees with highly quailified one-to-one meetings, we've got you covered. Eventtia's powerful, simple, and flexible interface will give you tremendous autonomy.
Get started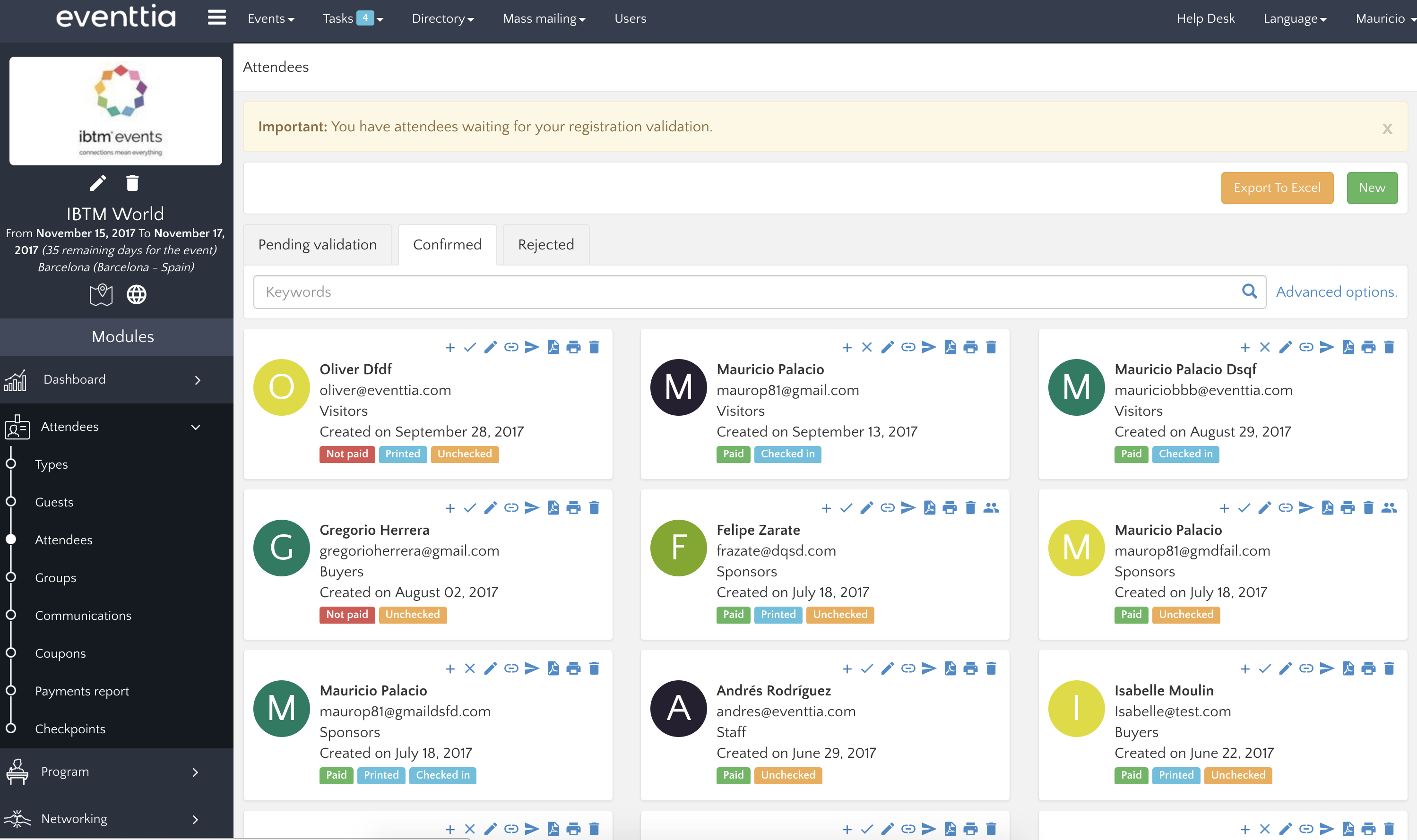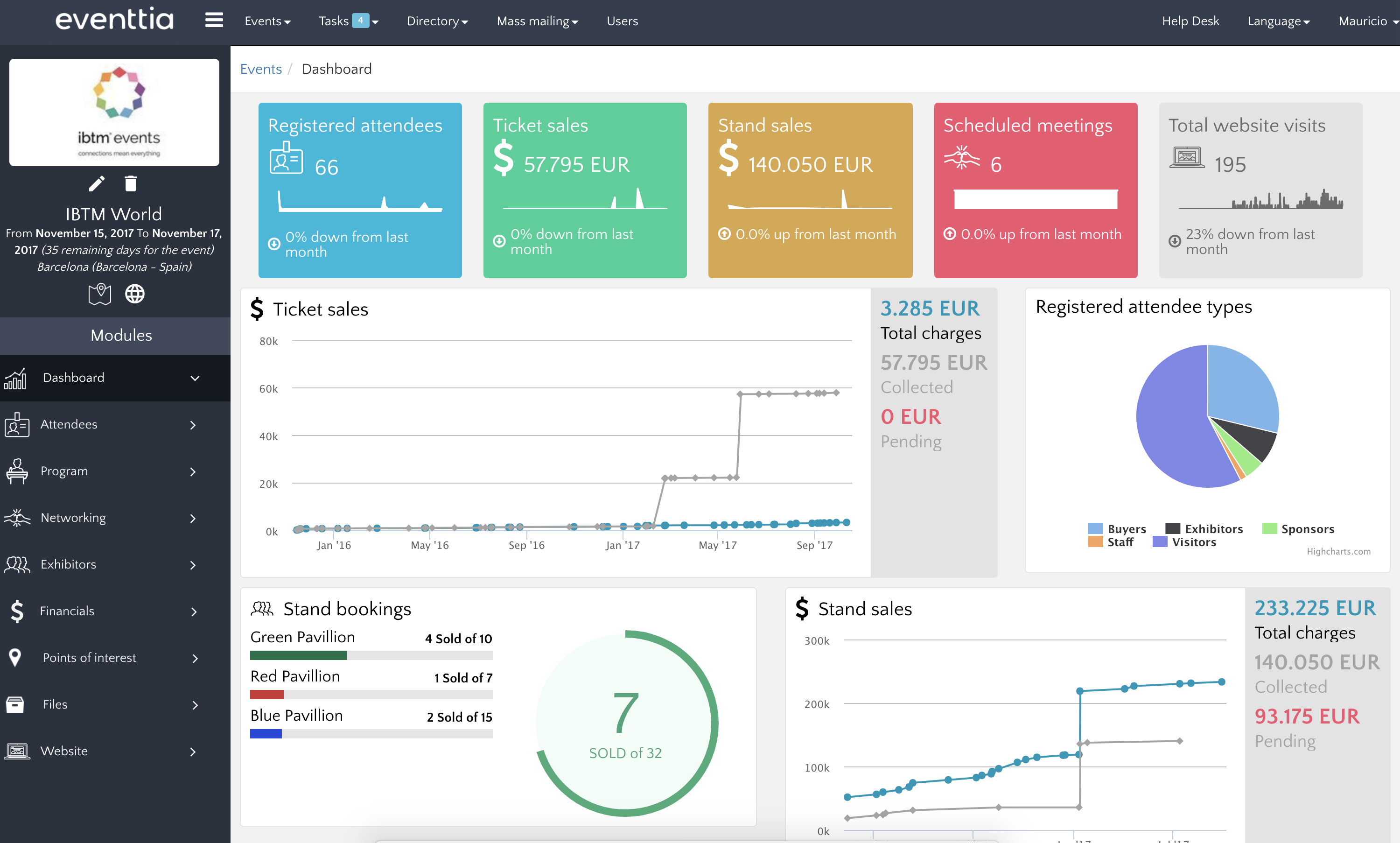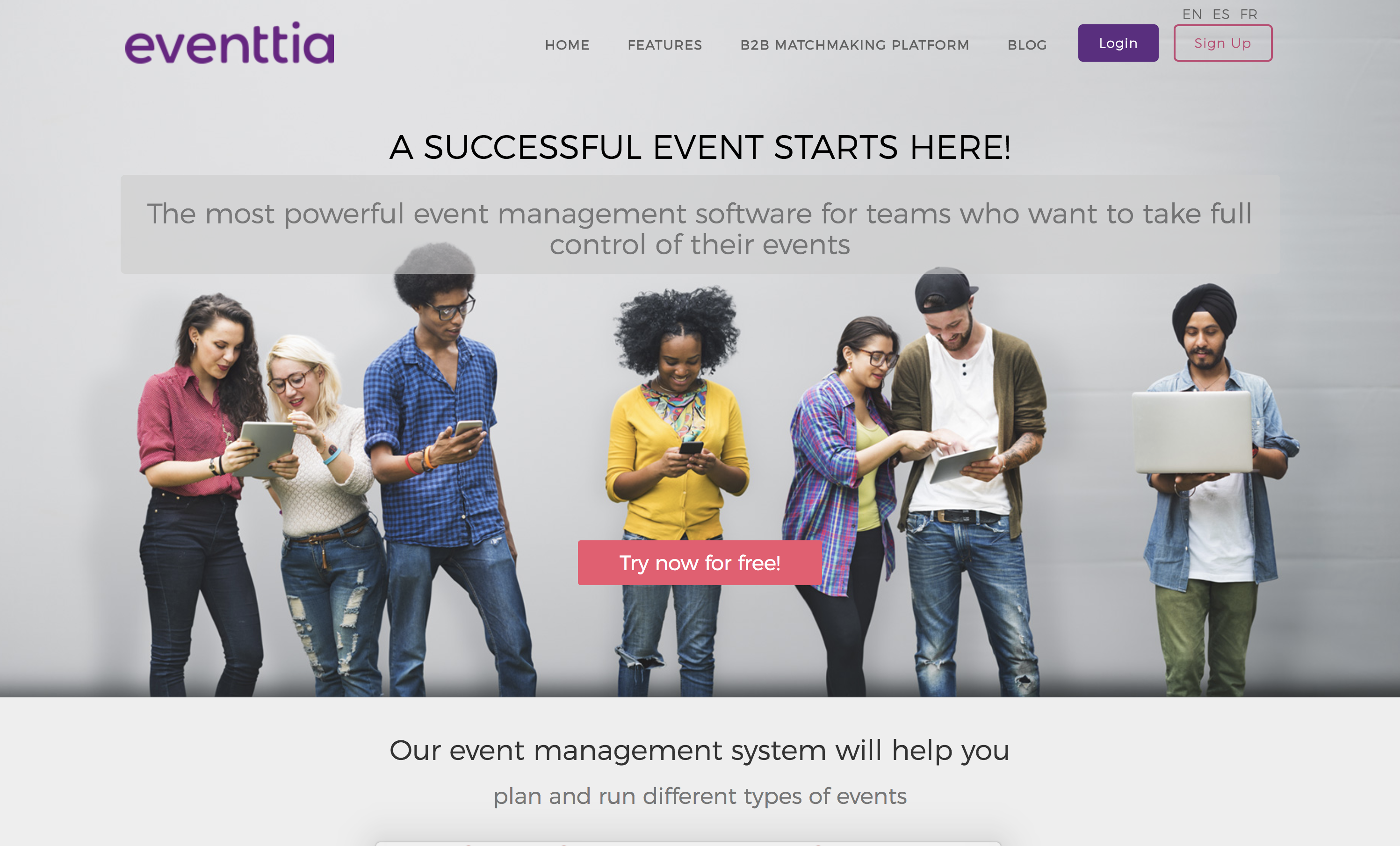 How it works with Stripe
Integrating Eventtia with Stripe takes seconds. Just configure the Stripe "Secret API key" and "Publishable API key" in the "event settings" section. From there, you will be ready to receive electronic payments from your attendee tickets sales.
Category
Business management