Evenium
Complete cloud-based event management. Easy to use. Create events in minutes with customized agendas, registration, ticketing, invitations and badges. Accept payment through Stripe, PayPal and banks, and view event financials. Integrations with your website, Salesforce, and 500+ other applications.
Get started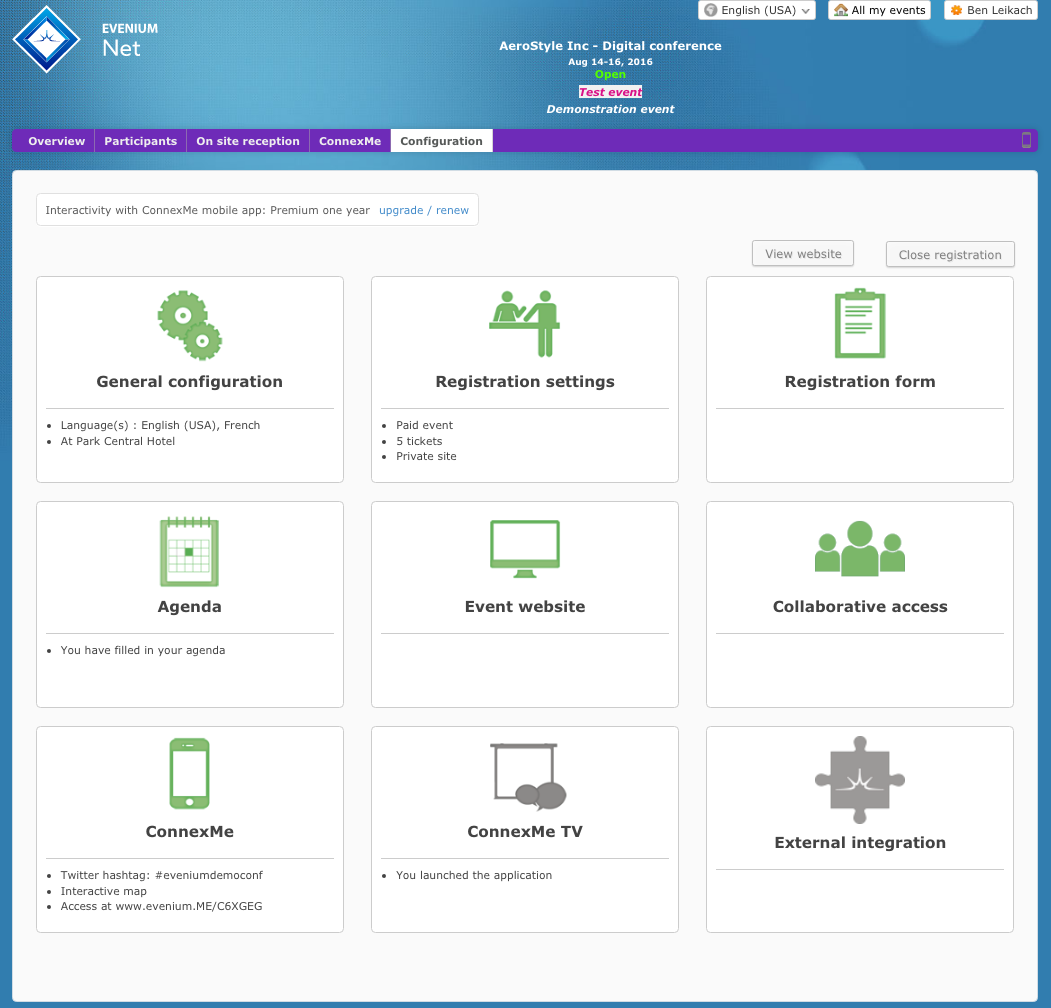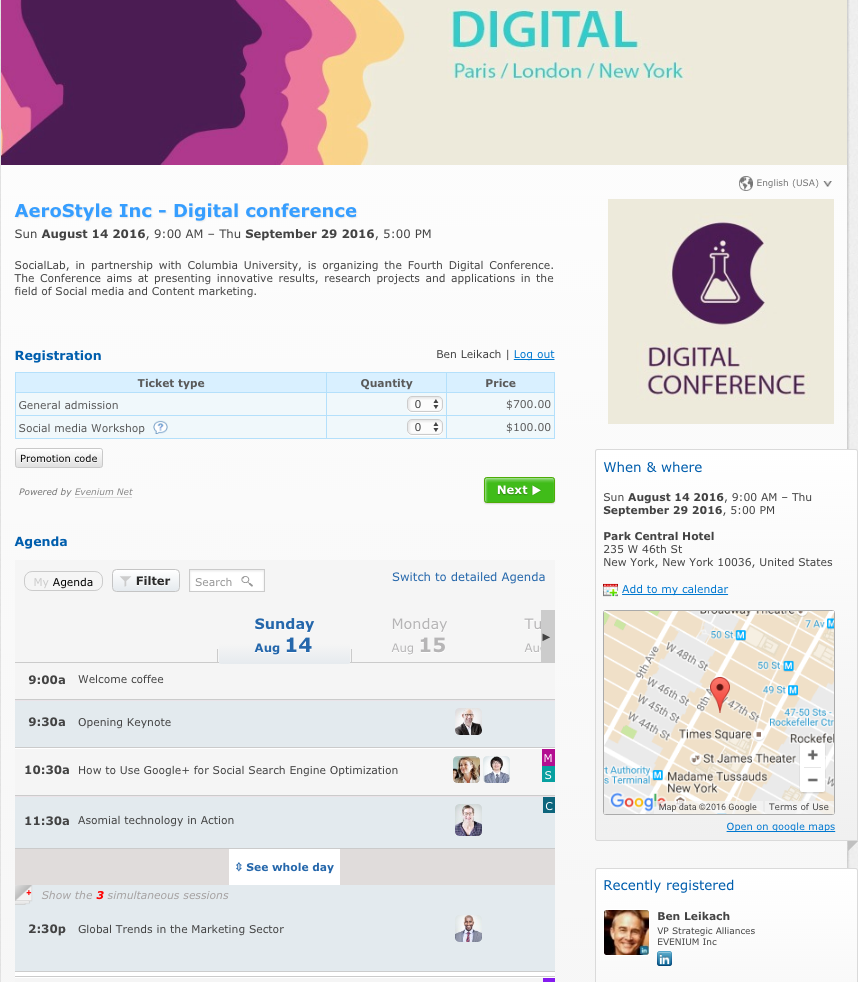 How it works with Stripe
Once you select payment via credit cards as an option for your tickets, just click a button that takes you to a secure page on Stripe.com where you enter some information about you or your business and your account information. Then just click to authorize Evenium to accept or make payments on your behalf using the information you just entered. Once authorized, Stripe handles all the processing...there are no added steps.
Category
Business management