EmailHooks
Delivering dynamic email templates for receipts, invoices, and notifications from Stripe events. In other words, we take the hassle out of managing email responses to your Stripe customers.
Get started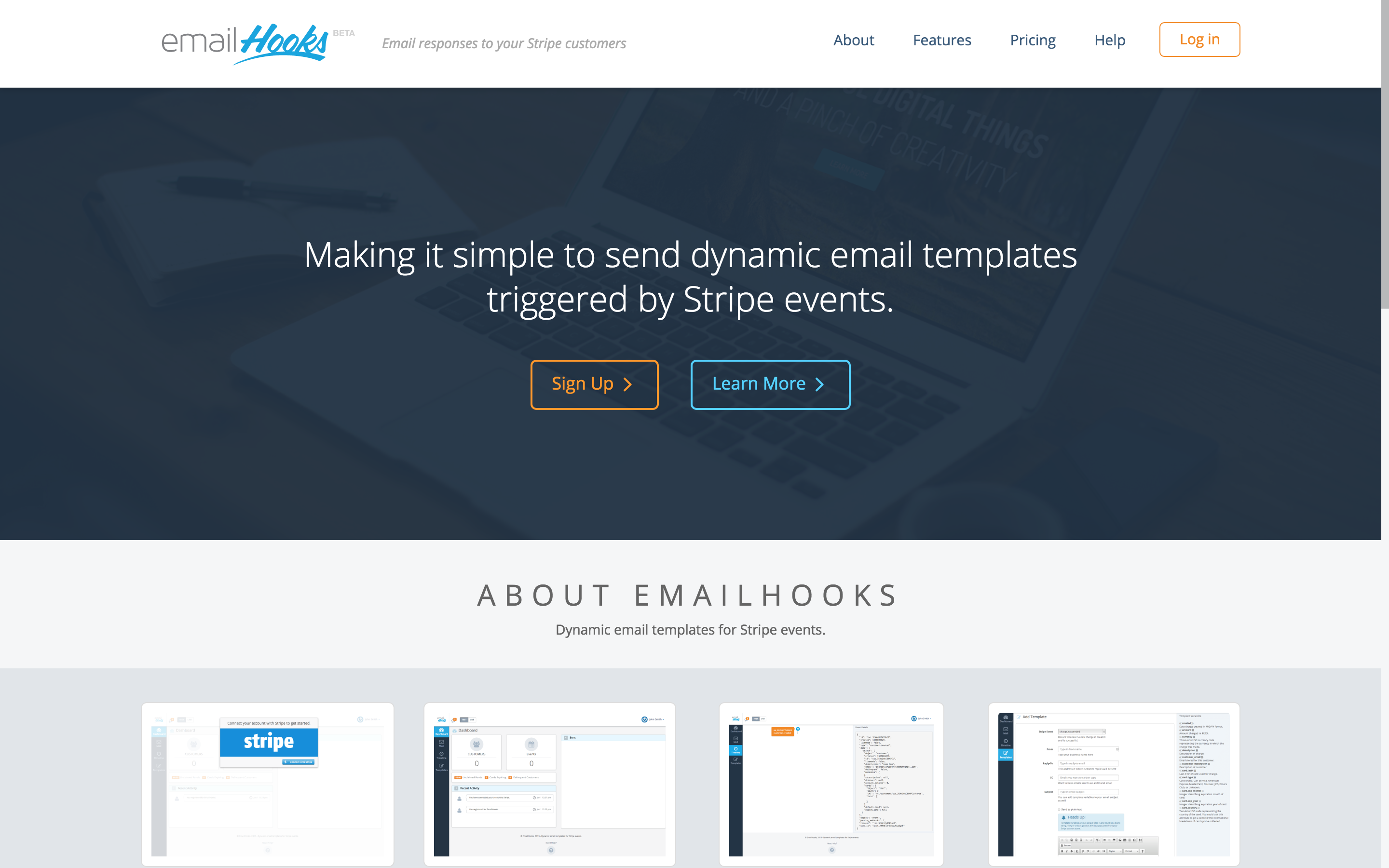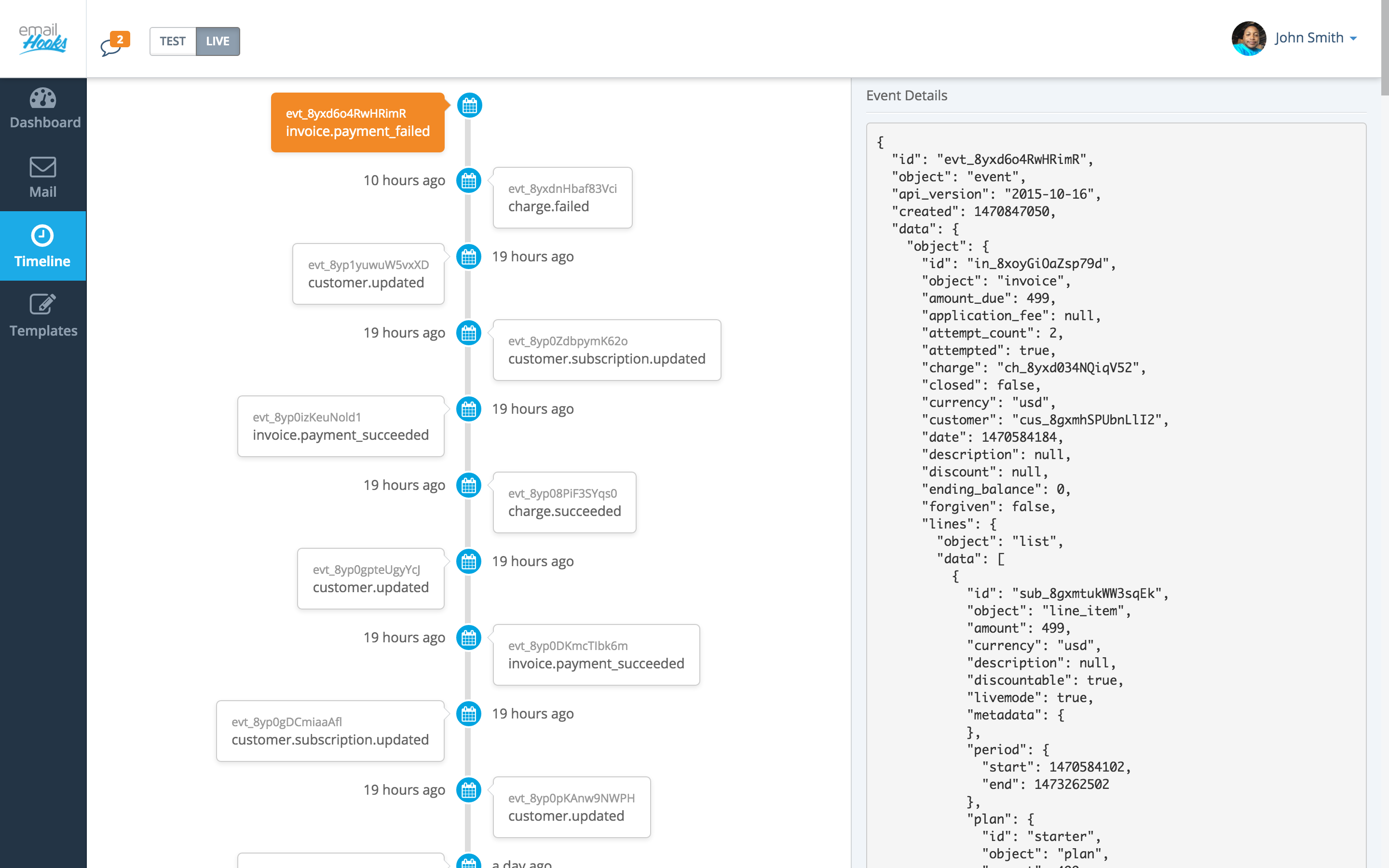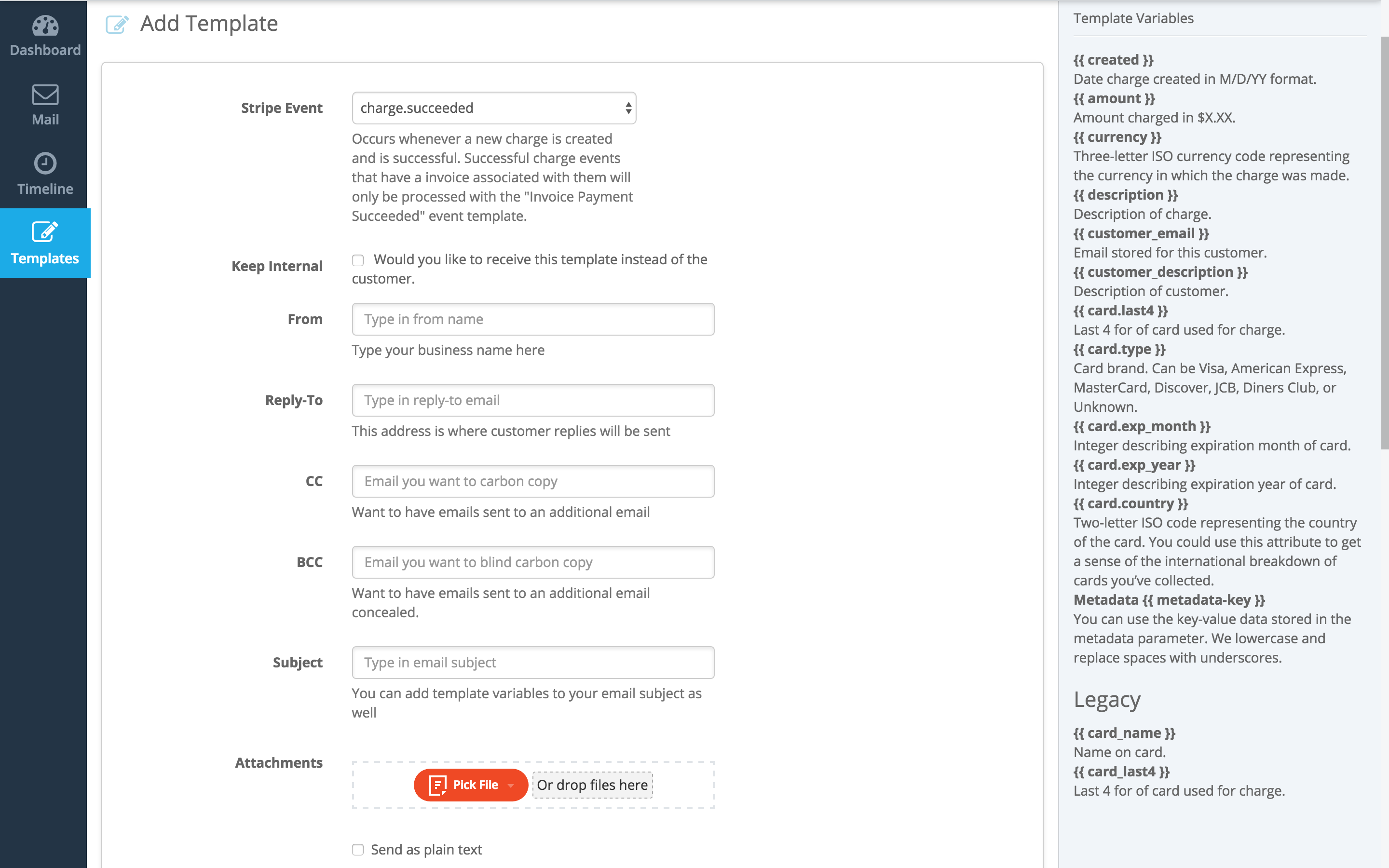 How it works with Stripe
EmailHook's Stripe Connect integration sets your account up to receive events where you can generate templates to send to customers.
Supported in
United States

Australia

Austria

Belgium

Canada

Denmark

Finland

France

Germany

Hong Kong

Ireland

Italy

Japan

Luxembourg

Netherlands

New Zealand

Norway

Portugal

Singapore

United Kingdom

Switzerland

Sweden

Spain