Cognito Forms
Cognito Forms is an easy-to-use online form builder that allows you to create powerful payment forms that seamlessly integrate into your website.
Get started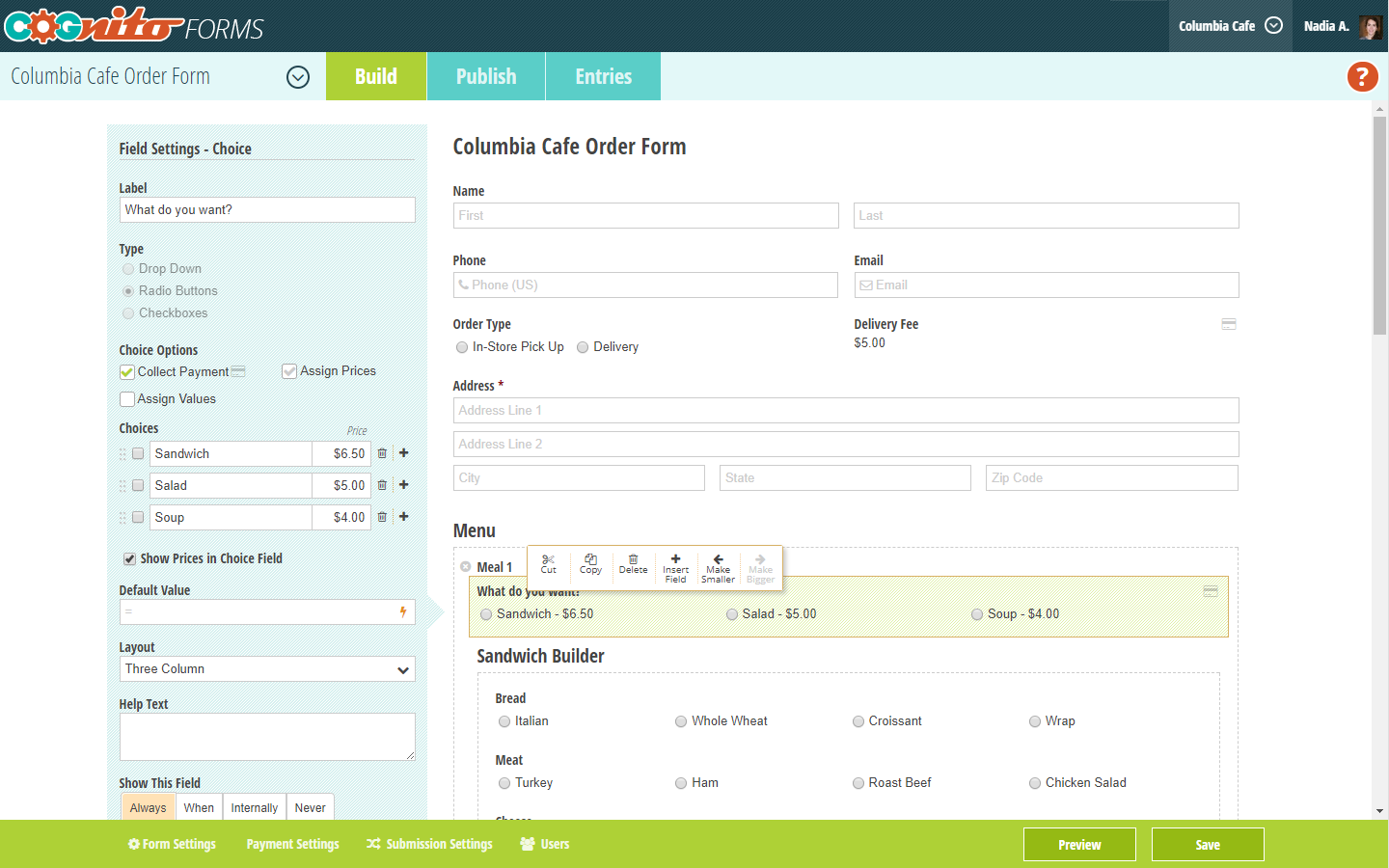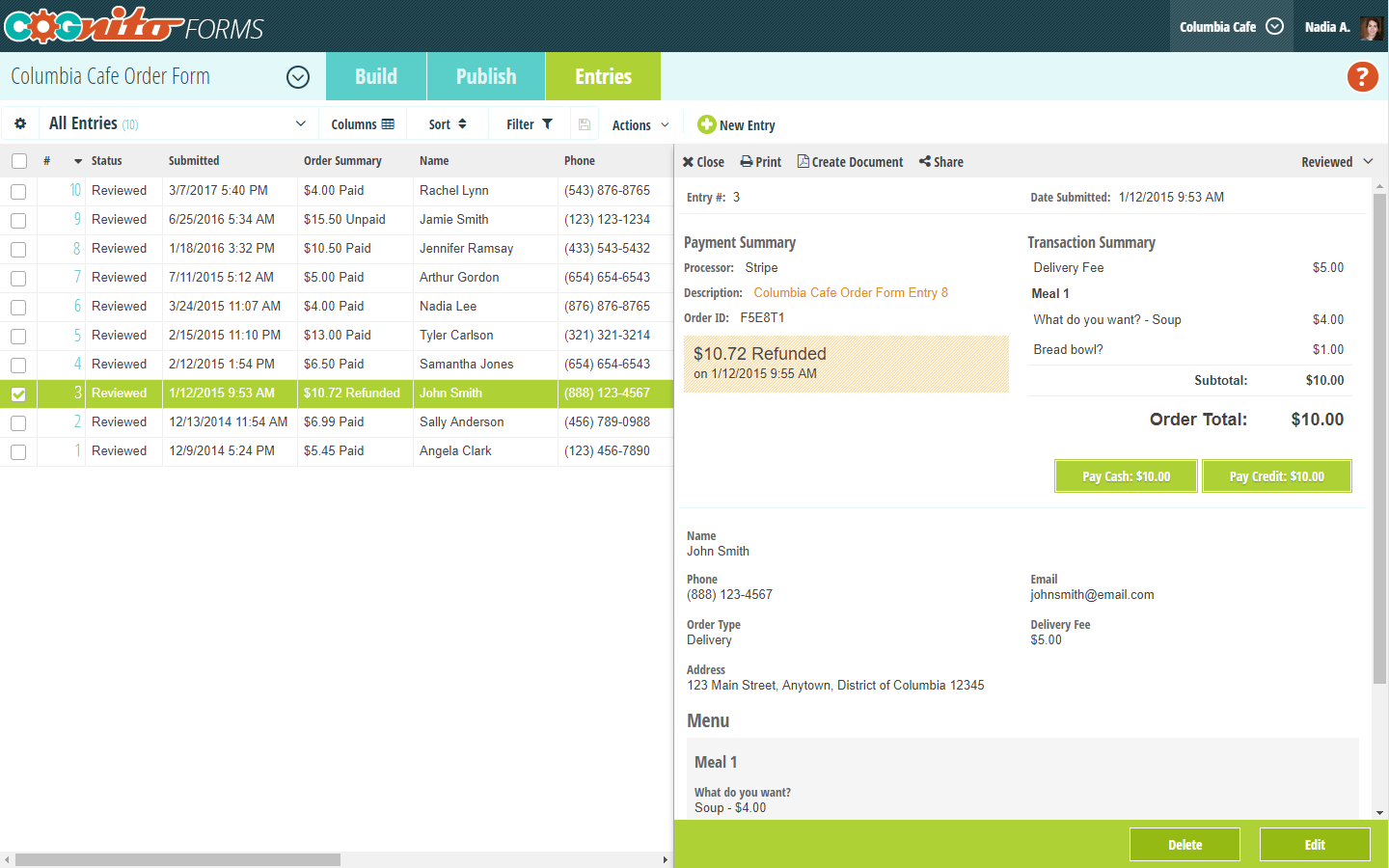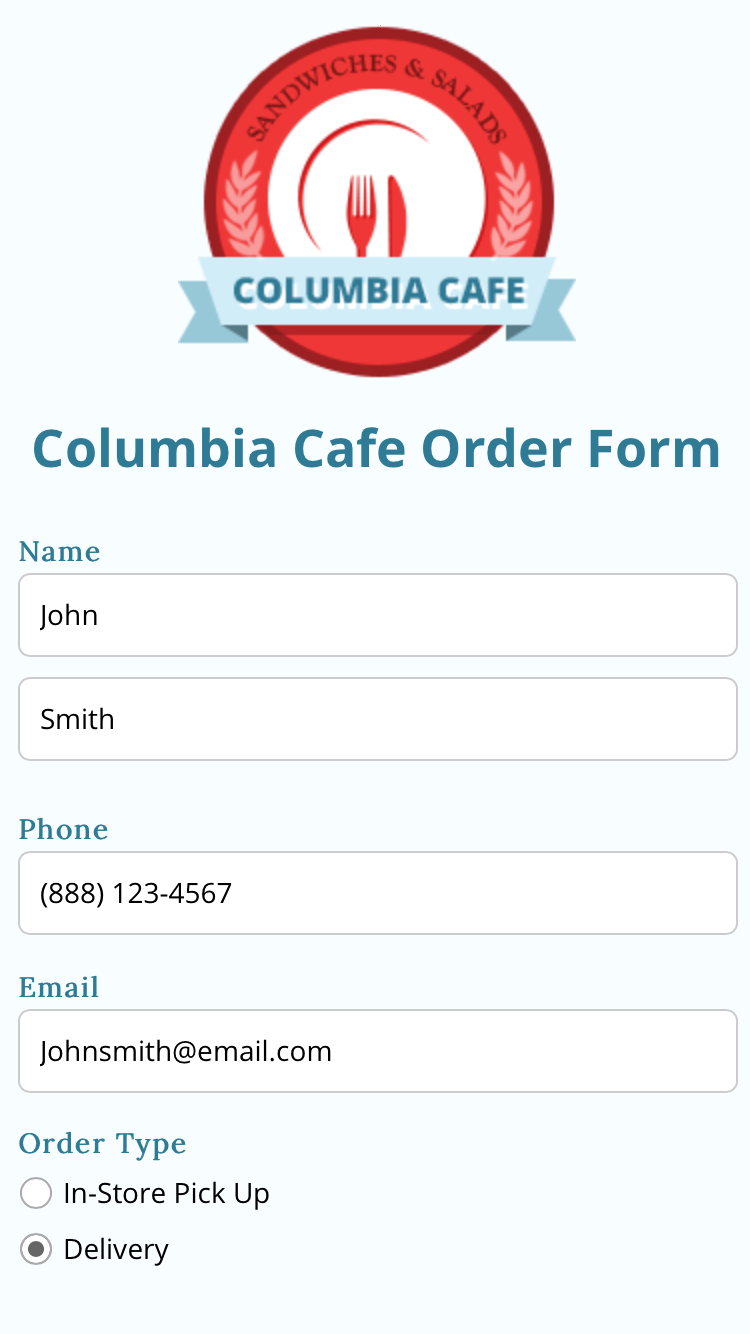 How it works with Stripe
Cognito Forms lets you process credit cards through our secure integration with Stripe. You can generate forms that help you sell online, collect donations, or accept payments for any other reason. Payment fields are securely embedded directly on your form so customers can pay instantly, without being redirected away to complete their transaction. Once you start collecting payments, you can receive email notifications as new orders roll in. Review your orders, manage your entries, and refund your customers directly from within Cognito Forms.
Supported in
Australia

Austria

Belgium

Canada

Denmark

Finland

Japan

Italy

Ireland

Hong Kong

Germany

France

Luxembourg

Netherlands

New Zealand

Norway

Portugal

Singapore

United States

United Kingdom

Switzerland

Sweden

Spain