Quickly create high-converting marketing and sales funnels.
ClickFunnels is a simple drag and drop editor that allows you to generate leads and create sales funnels, membership sites, and sell products or services. Using Stripe you can easily add one-click upsales and downsales.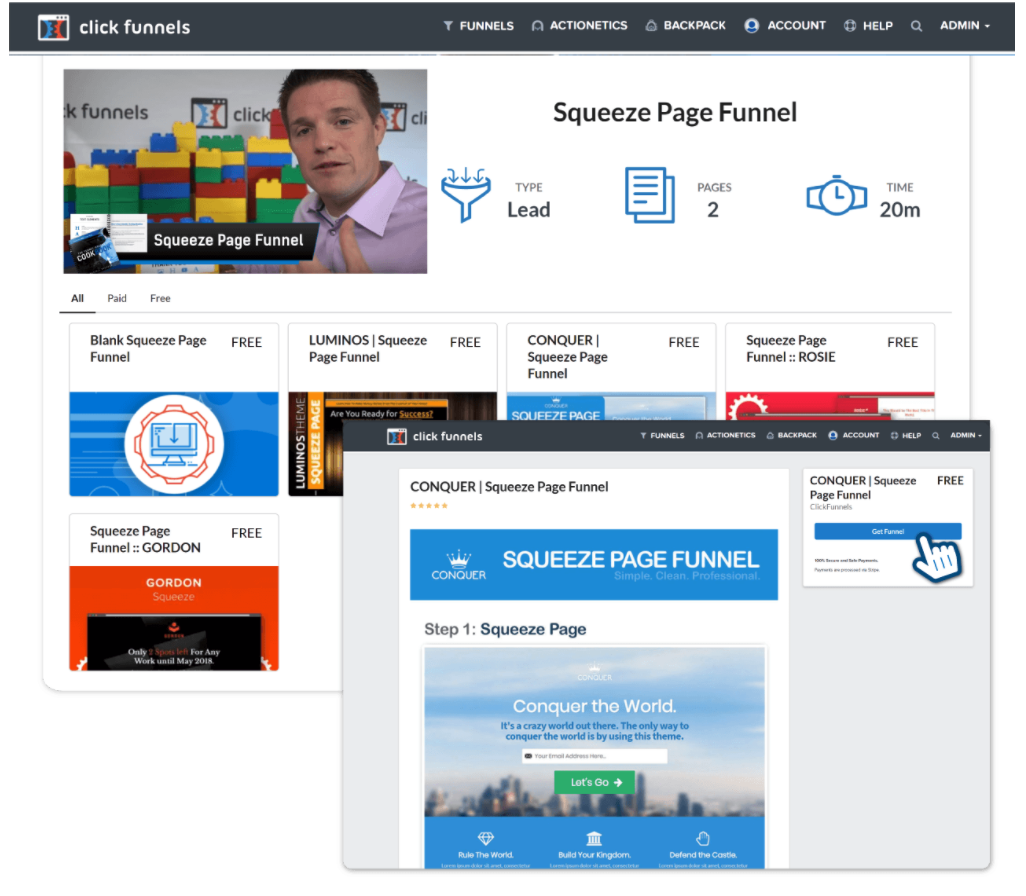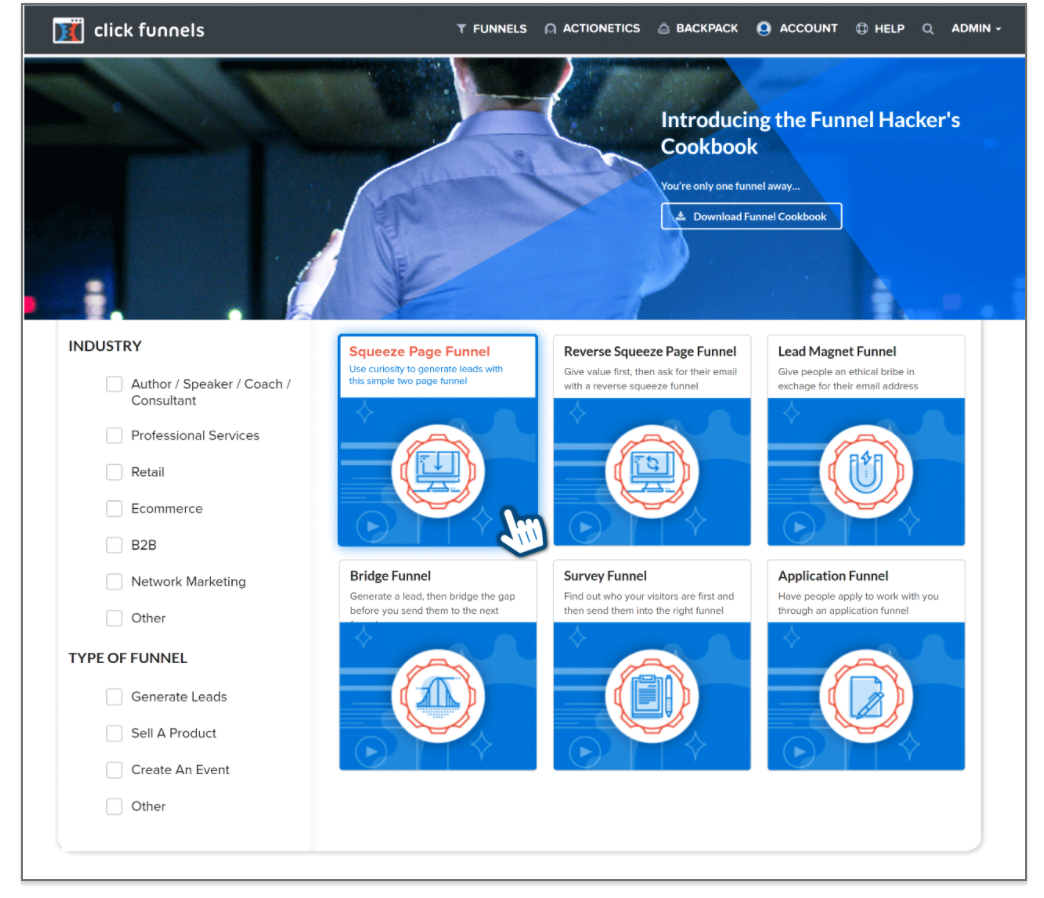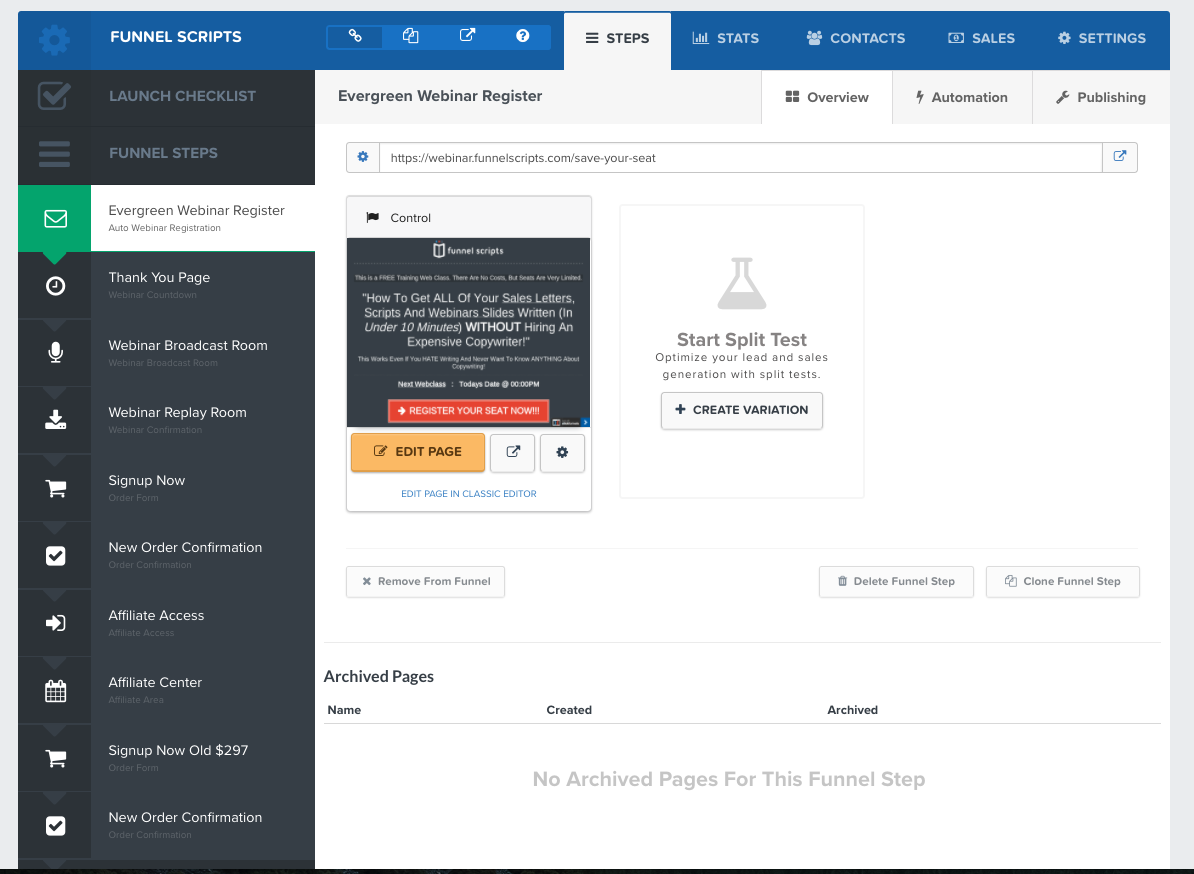 How does Clickfunnels work with Stripe?
Increase conversions in your sales funnels by accepting payments in all major credit cards, debit cards and mobile wallets like Apple Pay and Google Pay. Seamlessly link your Stripe account with your ClickFunnels website and sales funnels with just a few clicks of the mouse. You can add Stripe to your Order Page or create a Subscription Plan for recurring orders. If you use the Etison Suite plan, you can even add up to three Stripe accounts to your ClickFunnels account.
Easily build sales funnels and webpages
The ClickFunnels editor is the easiest way to build and edit funnels that are pre-designed to convert your visitors into customers. With drag-and-drop functionality, you can quickly build sales funnels that convert. You can also use pre-built templates that have been optimized for high funnel conversion for the type of products or services that you offer.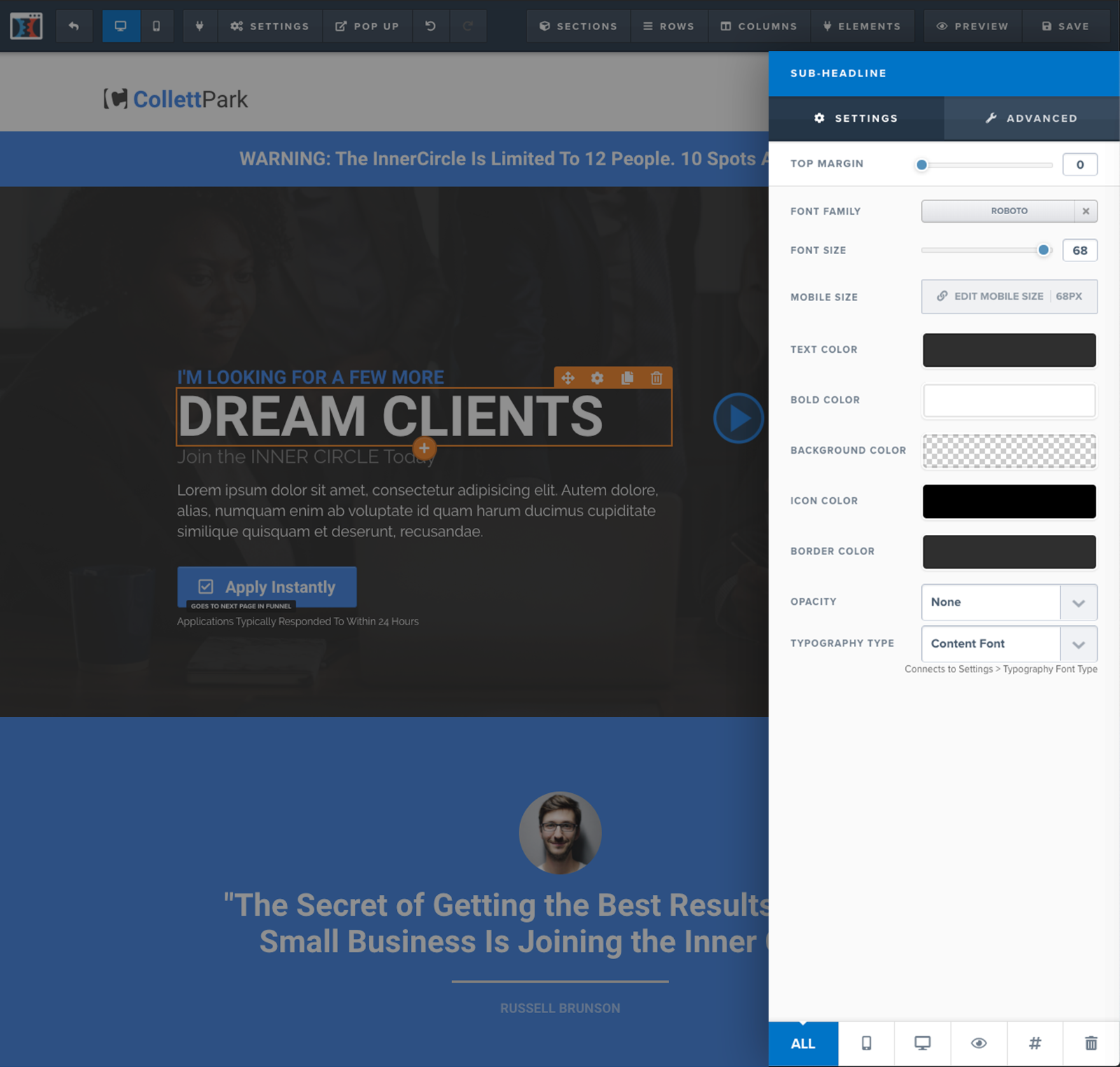 Smart shopping carts that increase order value
Increase your average order value with one-click upsells and order bumps that surface pages for additional products or services after customers make their initial purchase. When customers add these offers to their smart shopping cart, they won't have to go through the entire check-out process again. With one-click upsells and order bumps, you can add any upsell offer to your customers' purchases.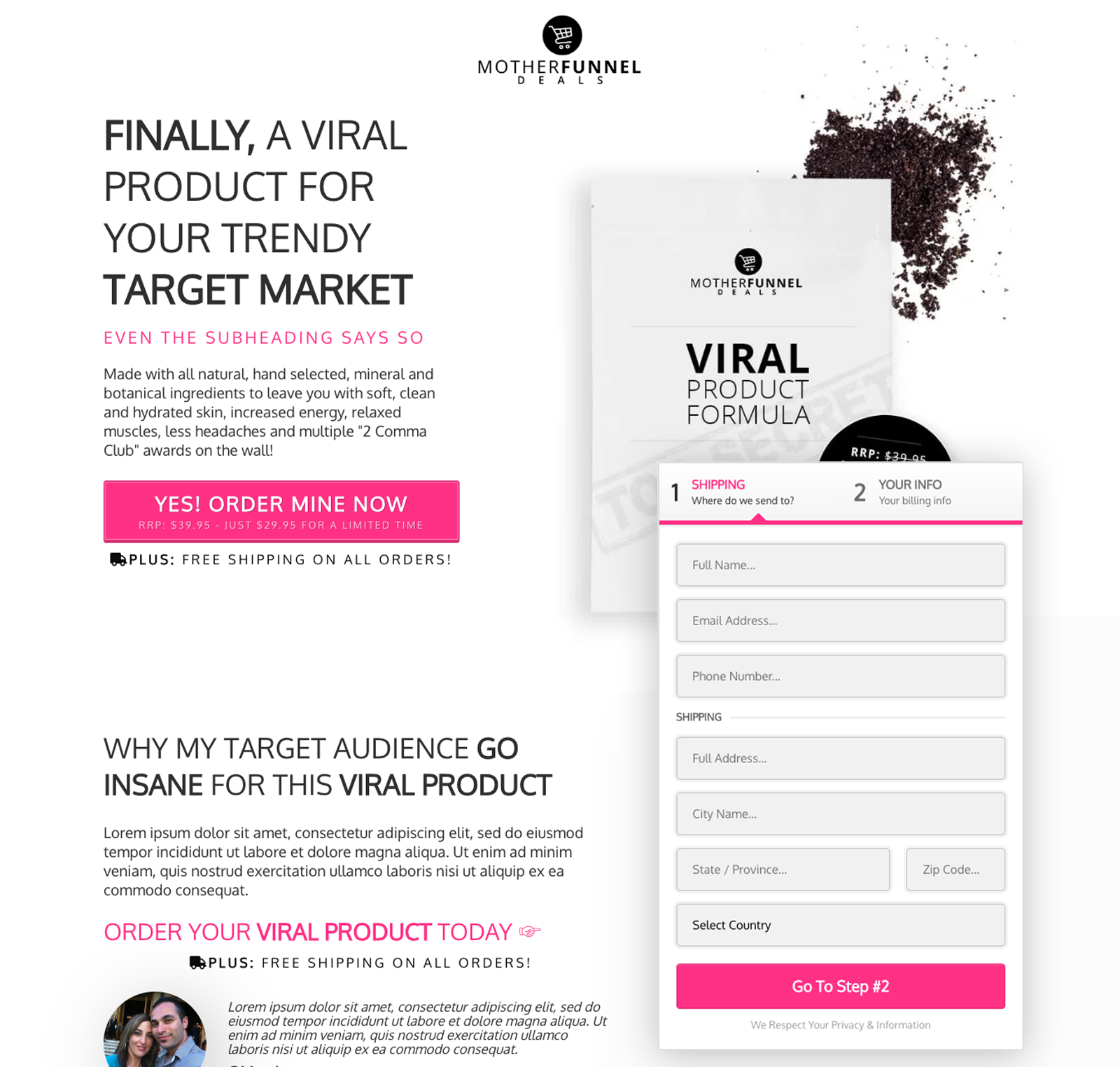 Targeted and effective follow-up funnels
Send highly-targeted messages to your customers through email, text, desktop notifications and more. Your messages are delivered straight to your customer, no matter where they're at, or what they're doing. You can even create Smart Lists uses rules that automatically segment your visitors so you can customize your follow-up funnels.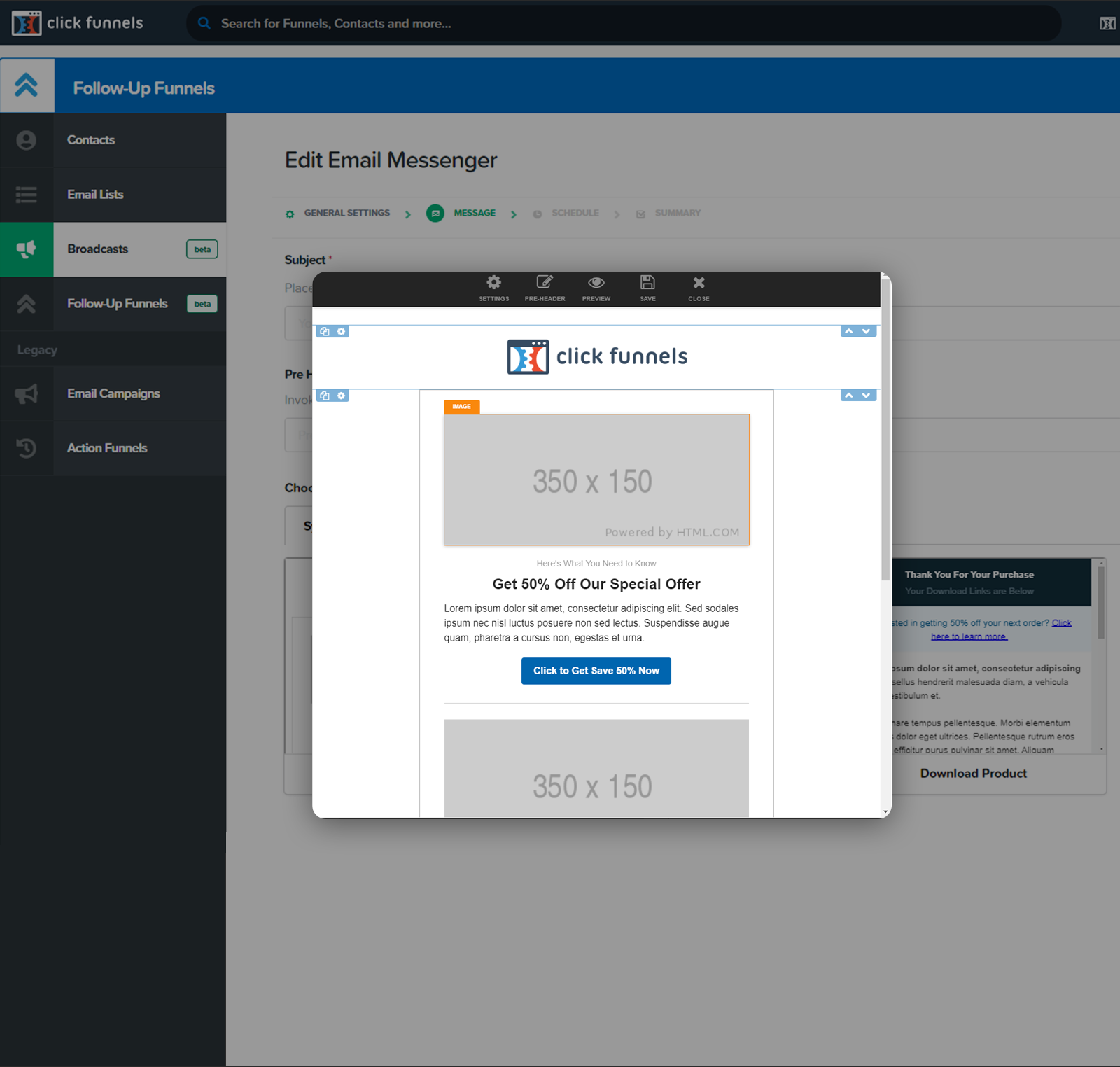 It is amazing to work with a team as skilled as this one! This has been by far the most success I have had with trying to create my online business. Thanks to Russell, Julie and Stephen for your awesome teaching techniques and crazy amazing community.

Love, love, love this program. It is the best $100 I have spent on my business. You basically get a marketing degree in 30 days. Highly recommended!

In my 6 years as an entrepreneur, using ClickFunnels has been the best decision I've made to move my business forward. ClickFunnels gives me a ladder to scale every block I've encountered on my business journey. Every time I doubt this process, I was surprised by a tool or exercise that took care of my concerns. The guidance through this process is incredible. We have been swimming in excitement and ideas since we began using ClickFunnels and we finally feel empowered in this entrepreneurial adventure!
Expert help when you need it, 24x7
Our teams across nine locations and all timezones are here to support you. Get responses fast with free 24x7 email, phone, and chat support—included with every Stripe account. You can also choose to get dedicated support management, prioritized responses, and other professional services.
Only pay for what you use
No setup, monthly, or hidden fees. Real-time fee reporting. 2.9% + 30c per successful card charge. Fast, predictable transfers: Once you're set up, transfers arrive in your bank account on a 2-day rolling basis.