Clearbanc
Receive flexible capital to reinvest into growth marketing or paying suppliers. Get insights from your metrics and plan the next steps for your business. No personal guarantee required and approvals take less than 10 minutes. Our data science team also provides custom reports and insights for Stripe customers.
Get started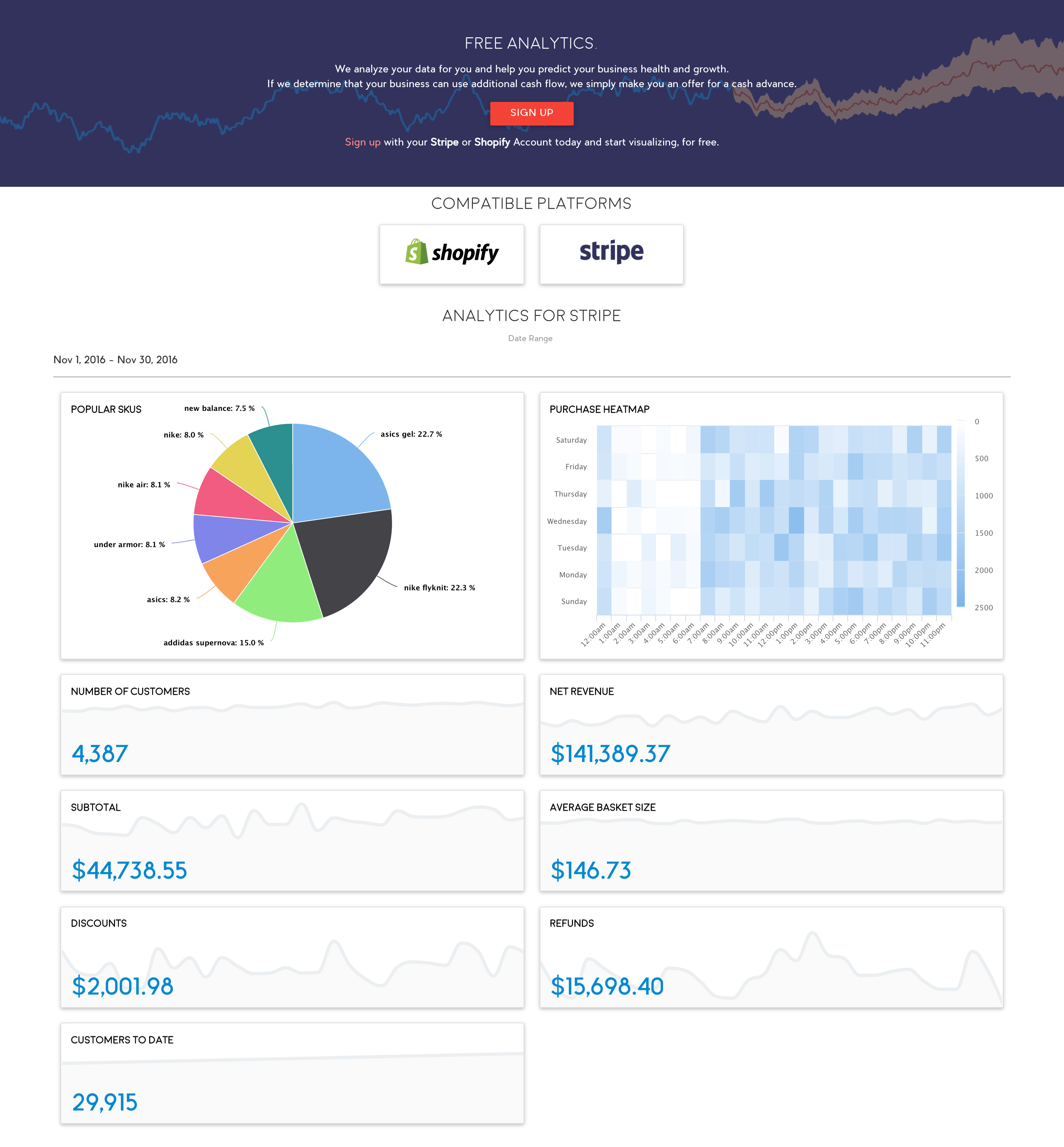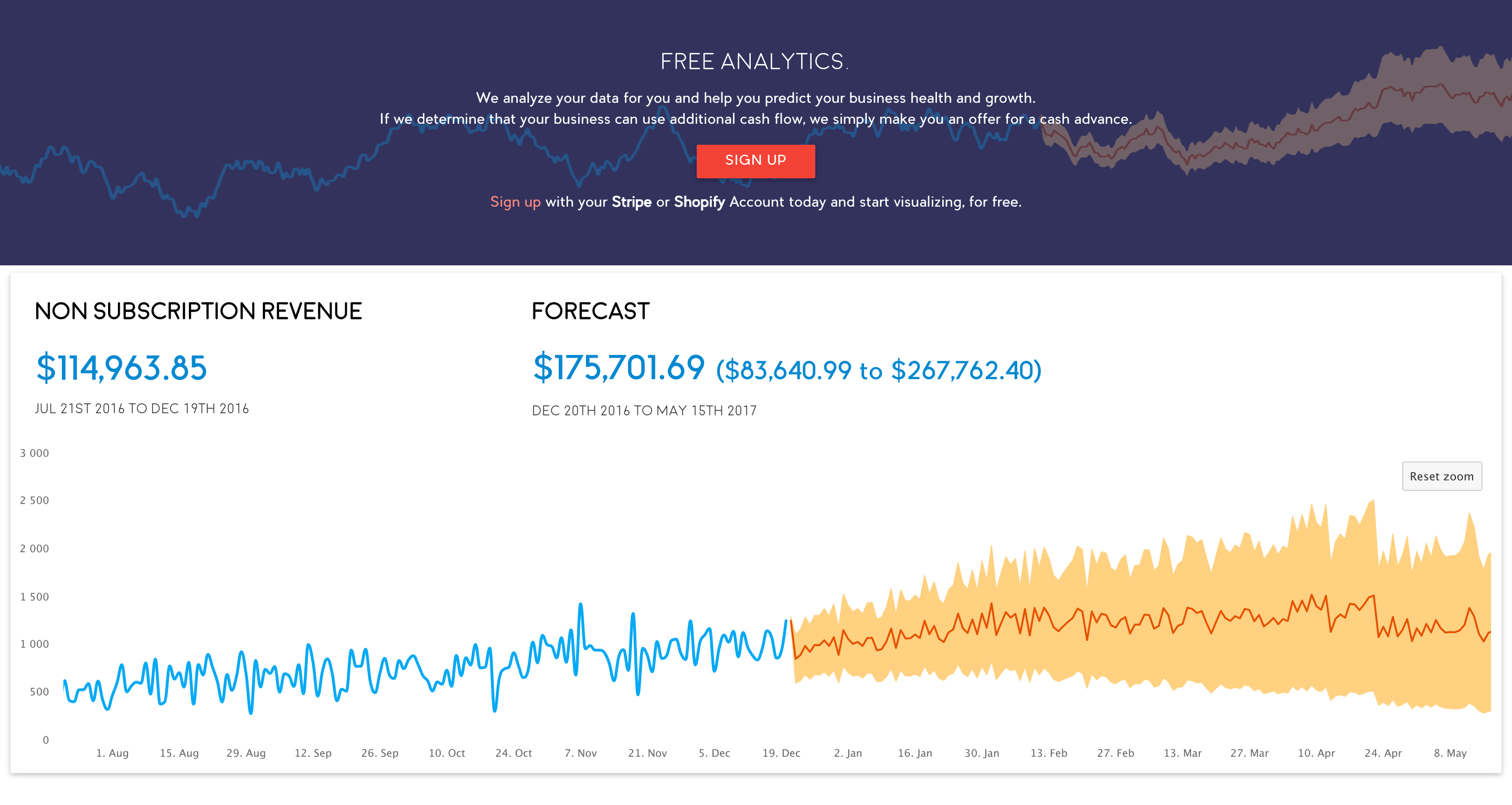 How it works with Stripe
Seamlessly connect your Stripe account to get insights about your business: Access a free analytics and metrics dashboard and see revenue projections for your business. If you're looking for growth capital, we can use this data to seamlessly provide you an offer without the hassles of lengthy applications and due diligence.