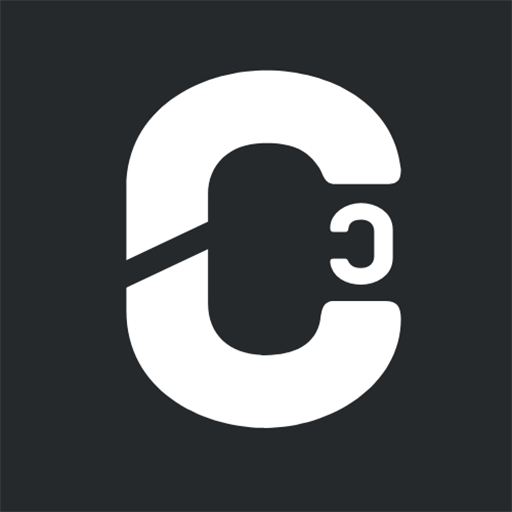 ChimpCharge
Easily create reusable payment links that you can share with your customers through email, text message, social media, or anywhere your customers are. Get setup in minutes.
Get started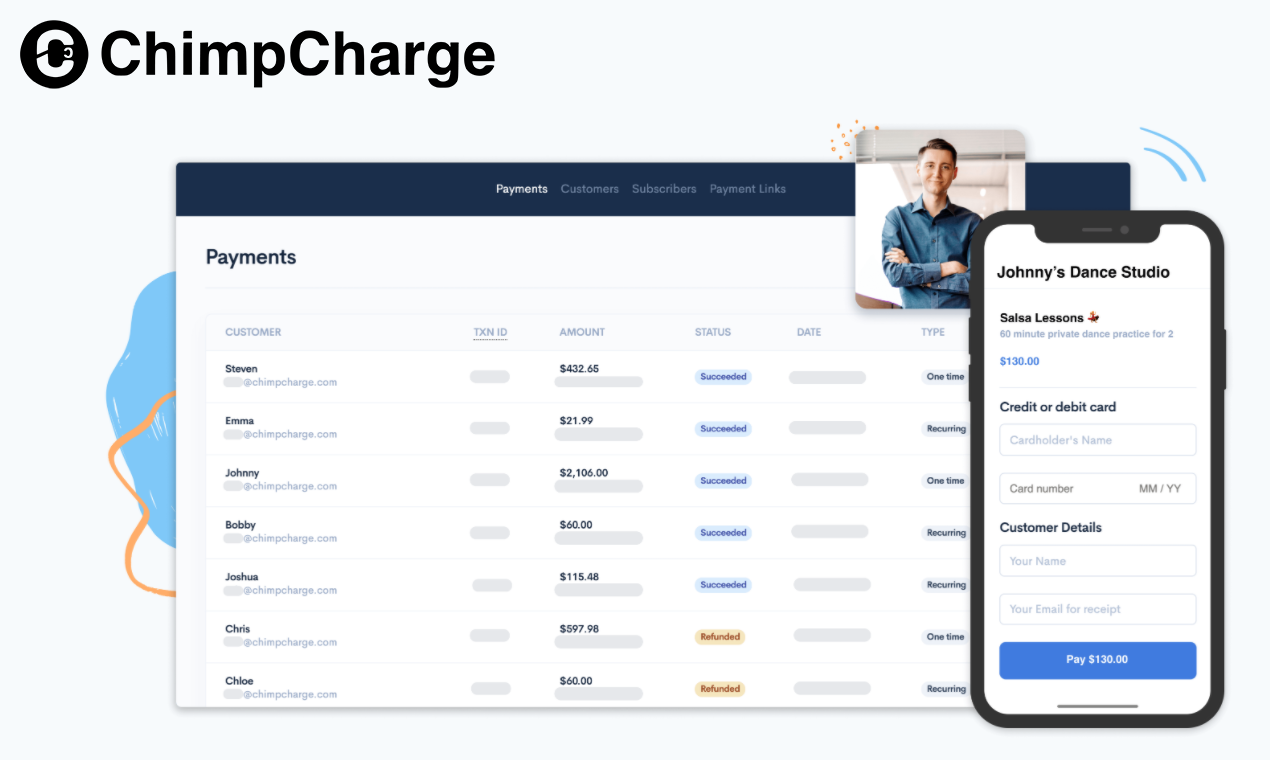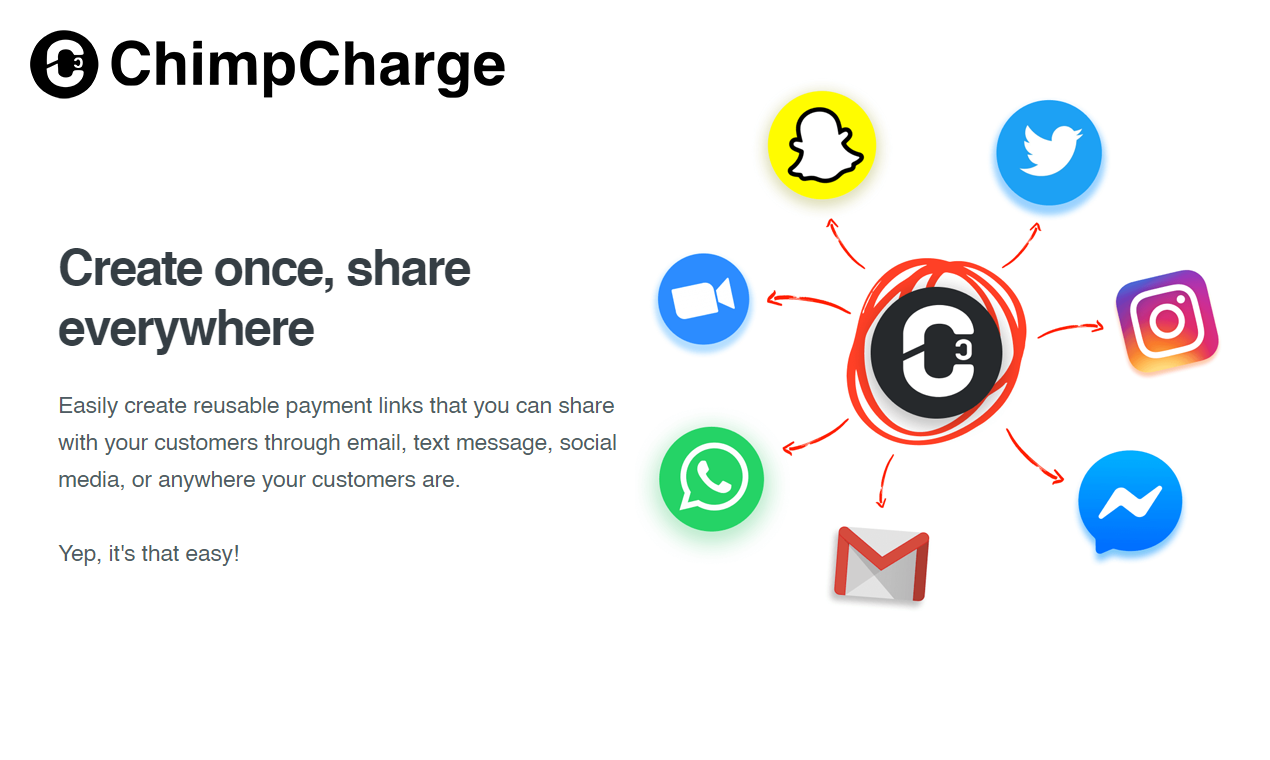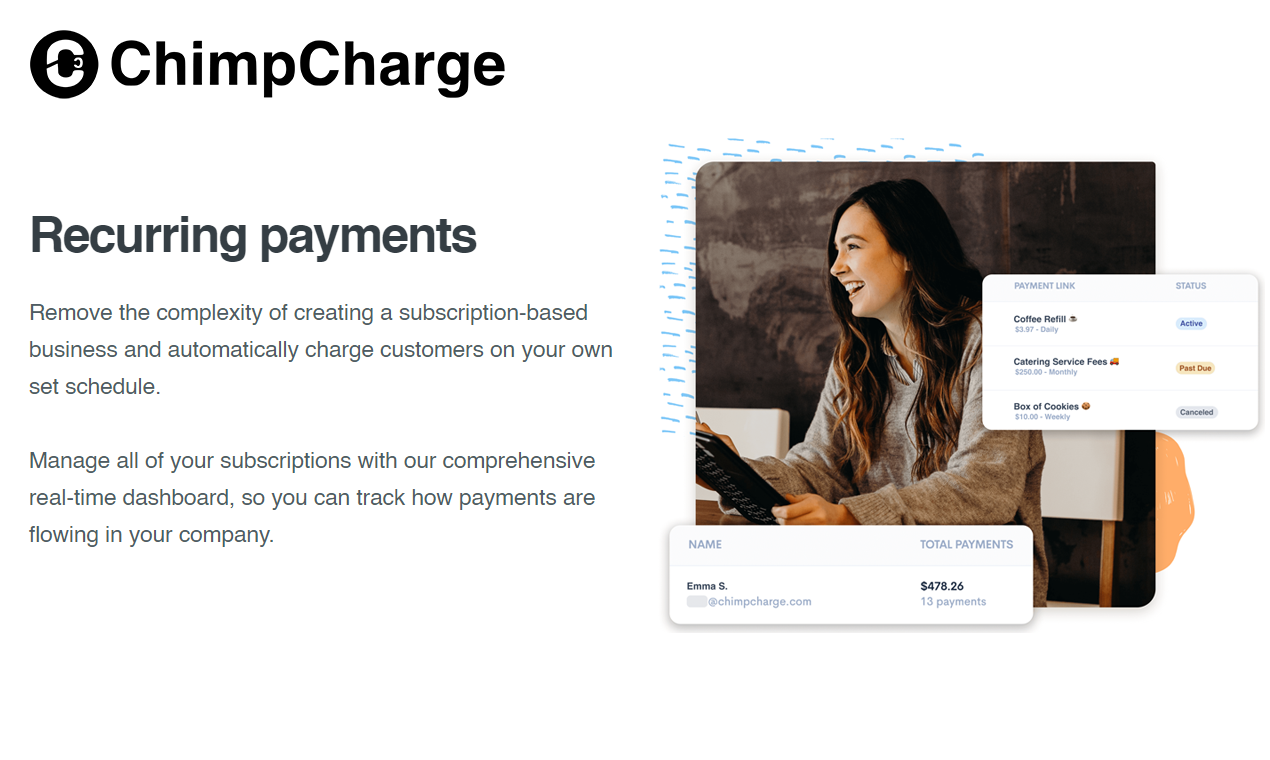 How it works with Stripe
ChimpCharge partners with Stripe to make sure your payments are secure and reliable, without having to set up your own infrastructure. For the most part, ChimpCharge will talk with Stripe on your behalf and your interaction with them will be limited. We make it easy to signup with Stripe during our on-boarding process.
Tags
freelancers
invoicing
invoice
invoice template
startups