Chargehound
Chargehound is the only fully automated dispute handling service. Fight chargebacks automatically, get real time metrics, and increase your win-rate.
Get started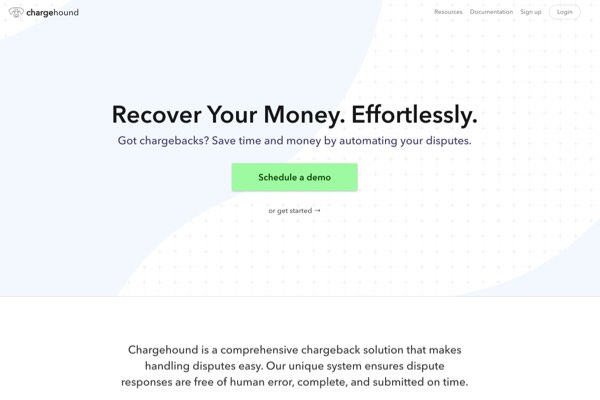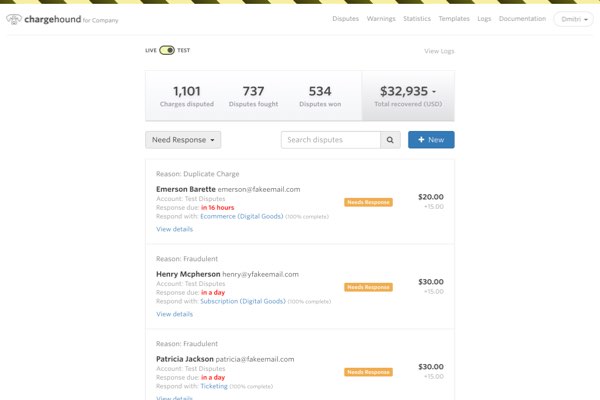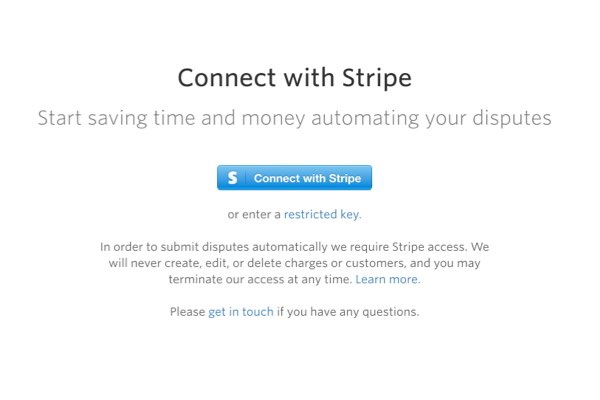 How it works with Stripe
We use Stripe Connect to pull in all your dispute-related information. After we create a response, we use Stripe to send them to the bank.
Industries
Food & beverage
Education
Ticketing & events
Arts & culture
Non-profit
Travel & tourism
Health & wellness
Ecommerce
Local services
Tags
Chargebacks
Disputes
Alerts
Automation
Payments