Chargebee
The Chargebee platform enables subscription businesses to capture, retain and maximize revenue opportunities through automated recurring billing, subscription management and revenue analytics.
Get started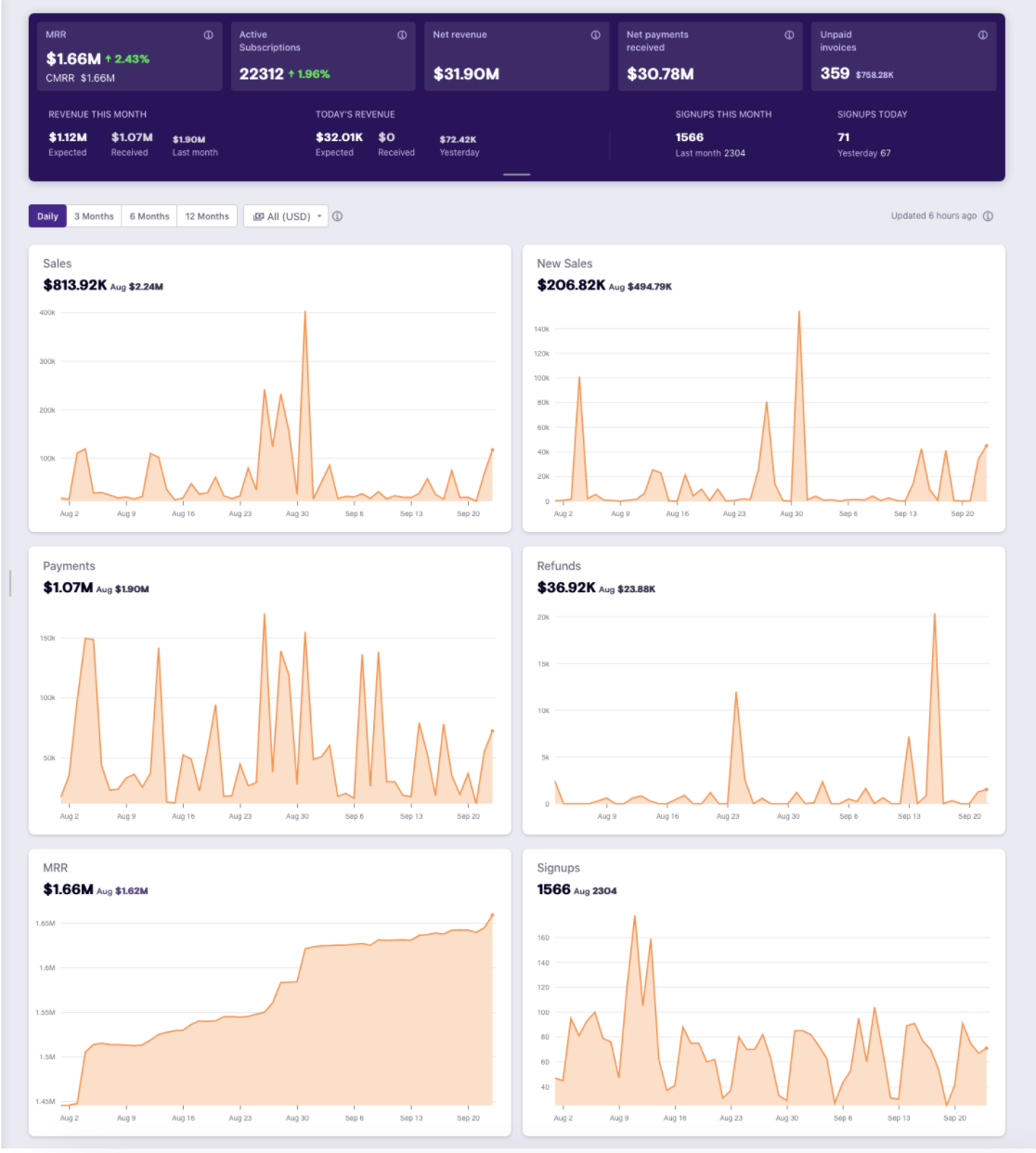 How it works with Stripe
Chargebee places itself between your website and Stripe. While using Stripe to charge your customers, Chargebee handles everything related to subscription management, invoicing, and dunning management, and proration, to mention but a few. To charge your customers, you can either use Stripe.js or Chargebee's hosted checkout pages.
Category
Recurring payments
Industries
Arts & culture
Food & beverage
Non-profit
Travel & tourism
Professional Services
Health & wellness
Ecommerce
Education
Local services
Ticketing & events
Supported in
Australia

Austria

Belgium

Brazil

Czech Republic

Cyprus

Canada

Bulgaria

Denmark

Estonia

Finland

France

Hungary

Hong Kong

Greece

Germany

India

Ireland

Italy

Japan

Malaysia

Luxembourg

Lithuania

Latvia

Malta

Mexico

Netherlands

New Zealand

Romania

Spain

United States

United Kingdom

Slovenia

Portugal

Poland

Slovakia

Switzerland

Sweden

Singapore

Norway
Tags
subscription
revenue operations
recurring billing