CashNotify
Easily monitor all your Stripe and PayPal accounts from your menu bar, with a native Mac and Windows app. Celebrate when you get paid. Receive alerts on failed payments. Monitor all your accounts in one single place. CashNotify is your dedicated channel for getting payment notifications.
Get started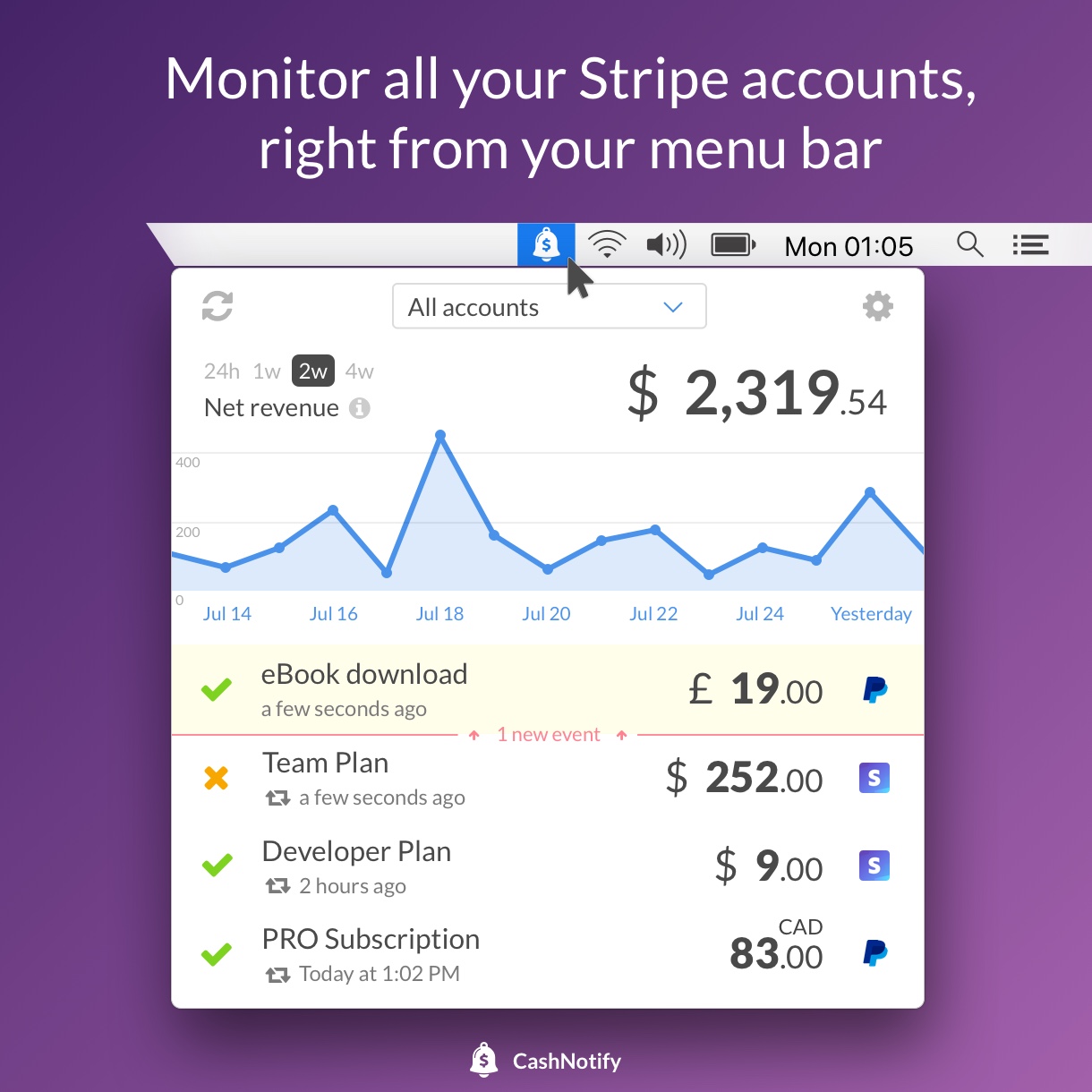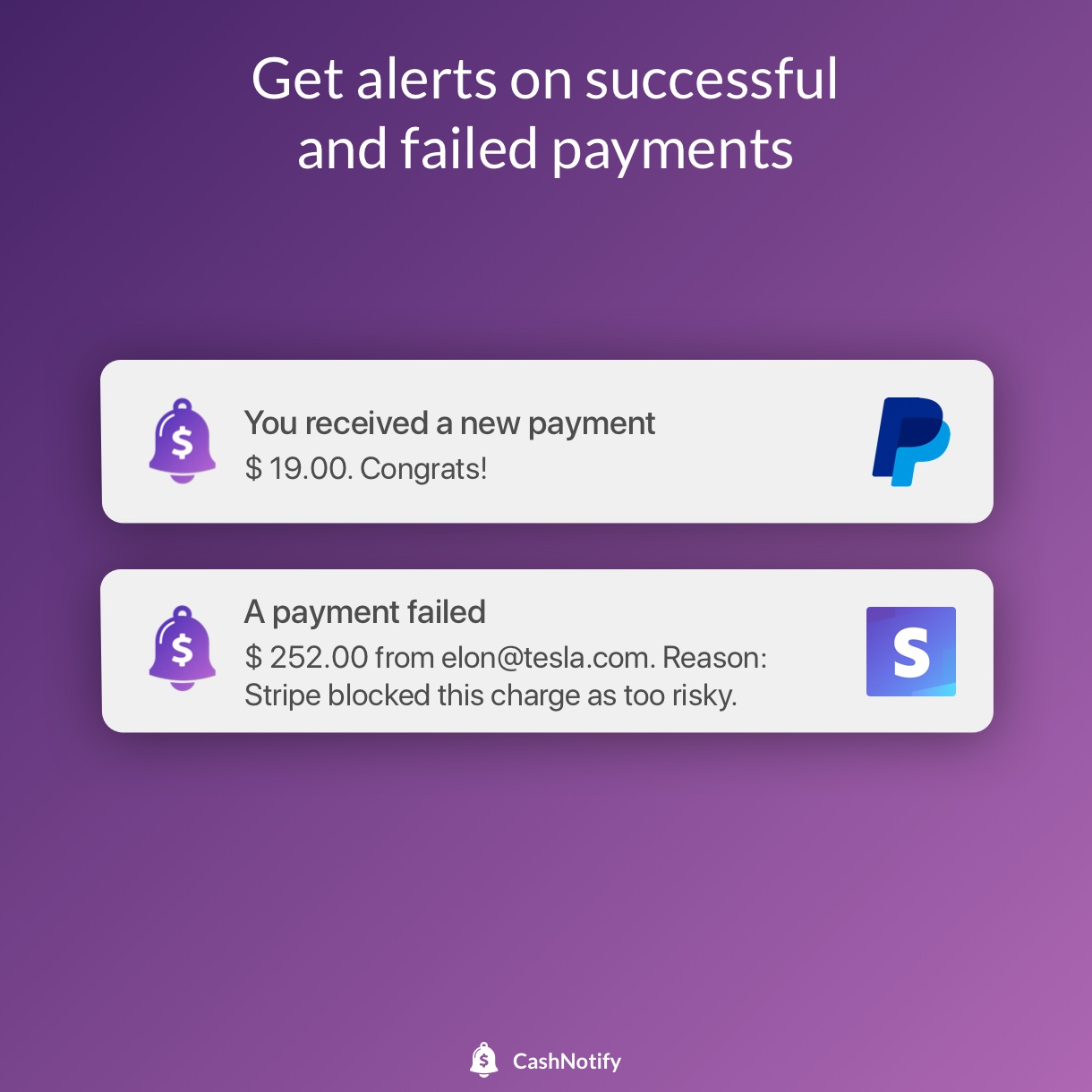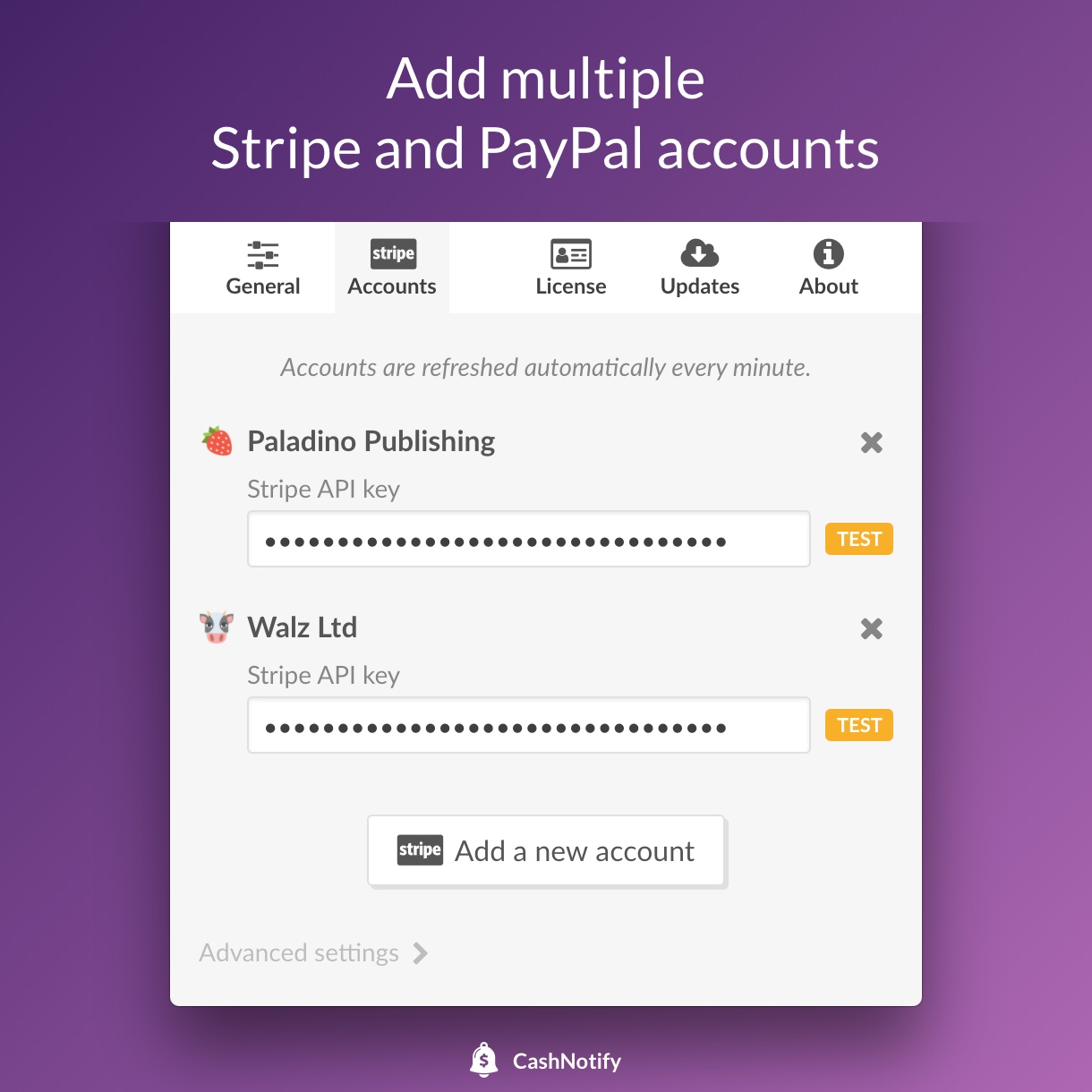 How it works with Stripe
Install the app and use your Stripe or PayPal API keys to get CashNotify running. All data comes straight from Stripe or PayPal to your desktop—no intermediate server is involved. It's zero-setup and fully secure.
Industries
Arts & culture
Ecommerce
Education
Food & beverage
Non-profit
Local services
Health & wellness
Ticketing & events
Travel & tourism
Professional Services
Supported in
Austria

Australia

Belgium

Canada

Switzerland

Germany

Denmark

Spain

Finland

France

United Kingdom

Hong Kong

Ireland

Italy

Japan

Luxembourg

Netherlands

New Zealand

Norway

Portugal

Sweden

Singapore

United States

Estonia

Greece

Lithuania

Malaysia

Slovakia

Slovenia

Poland

Mexico

Latvia

India
Tags
Alerts
Notifications
Mac
Windows
Desktop App