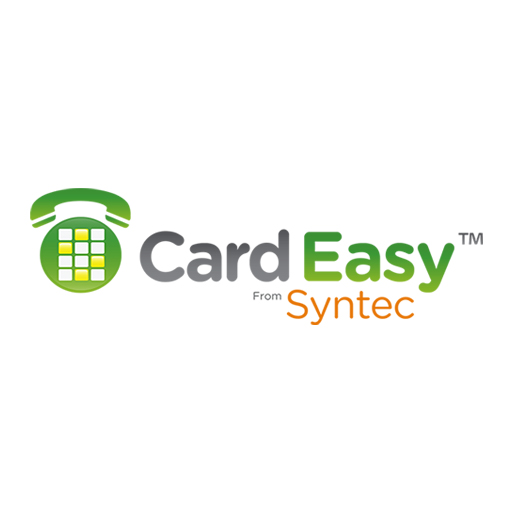 CardEasy from Syntec
The CardEasy voice channel and digital channel secure payment solutions keep the paying customer's card numbers out of the Contact Center environment so they can no longer be seen, heard or stored there by agents, screen or call recordings. This reduces the cost and hassle of PCI DSS audits and oversight whilst improving trust and security.
Get started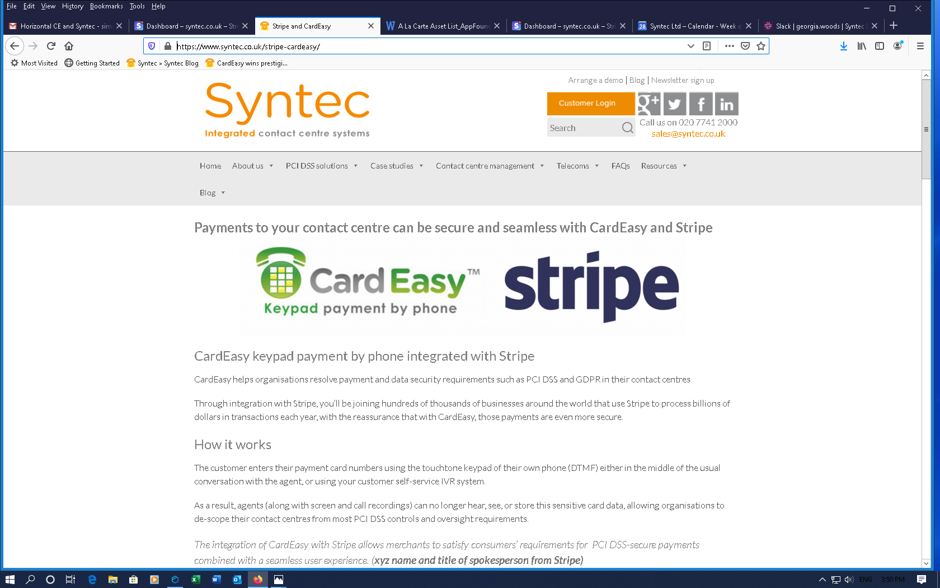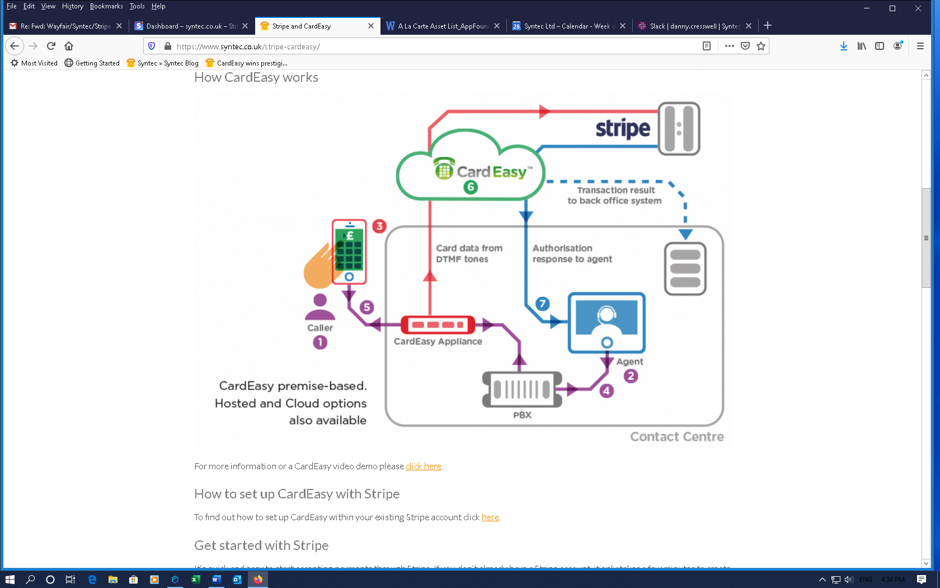 How it works with Stripe
The integration of CardEasy with Stripe allows customers to enter their payment card numbers themselves whilst remaining connected to the contact center agent, using the touchtone keyboard of their own phone or a secure payment page. So the card data bypasses the contact center environment via CardEasy to Stripe for authorisation and contact center managers no longer have to worry about having card data which could be compromised.
Category
Payments over the phone
Industries
Travel & tourism
Non-profit
Professional Services
Ticketing & events
Arts & culture
Health & wellness
Supported in
Australia

Czech Republic

France

India

Latvia

Mexico

Poland

Slovenia

United Kingdom

Austria

Denmark

Germany

Ireland

Lithuania

Netherlands

Portugal

Spain

United States

Belgium

Estonia

Greece

Italy

Luxembourg

New Zealand

Singapore

Sweden

Canada

Finland

Hong Kong

Japan

Malaysia

Norway

Slovakia

Switzerland
Tags
PCI DSS
Contact Centers
Secure phone payments
Secure voice payments
Payment card data protection