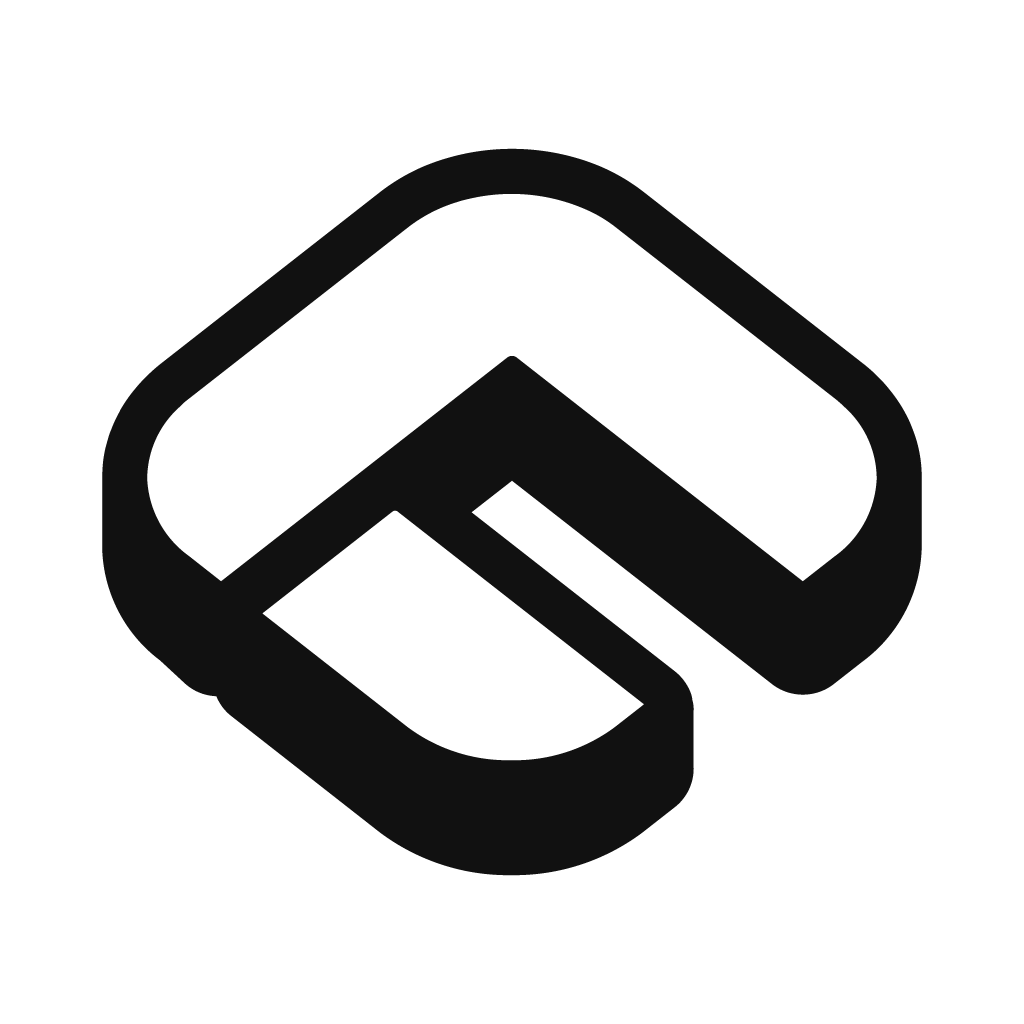 Autocode
Generate and host automation code instead of managing workflows. Perfect for teams that want to move quickly but desire the flexibility of code as they automate their business.
Get started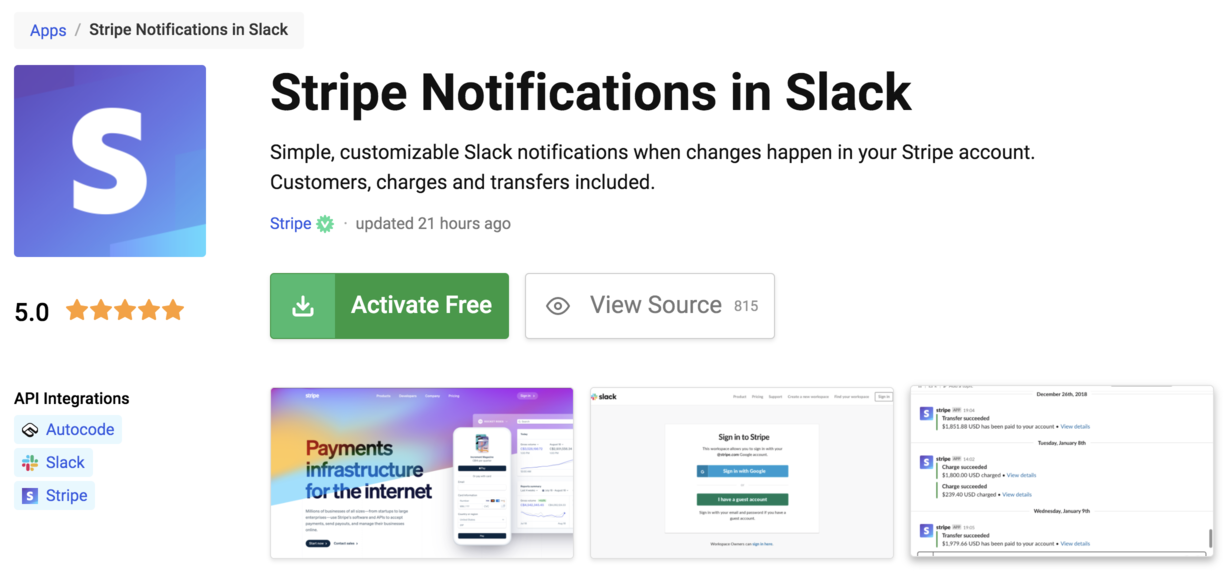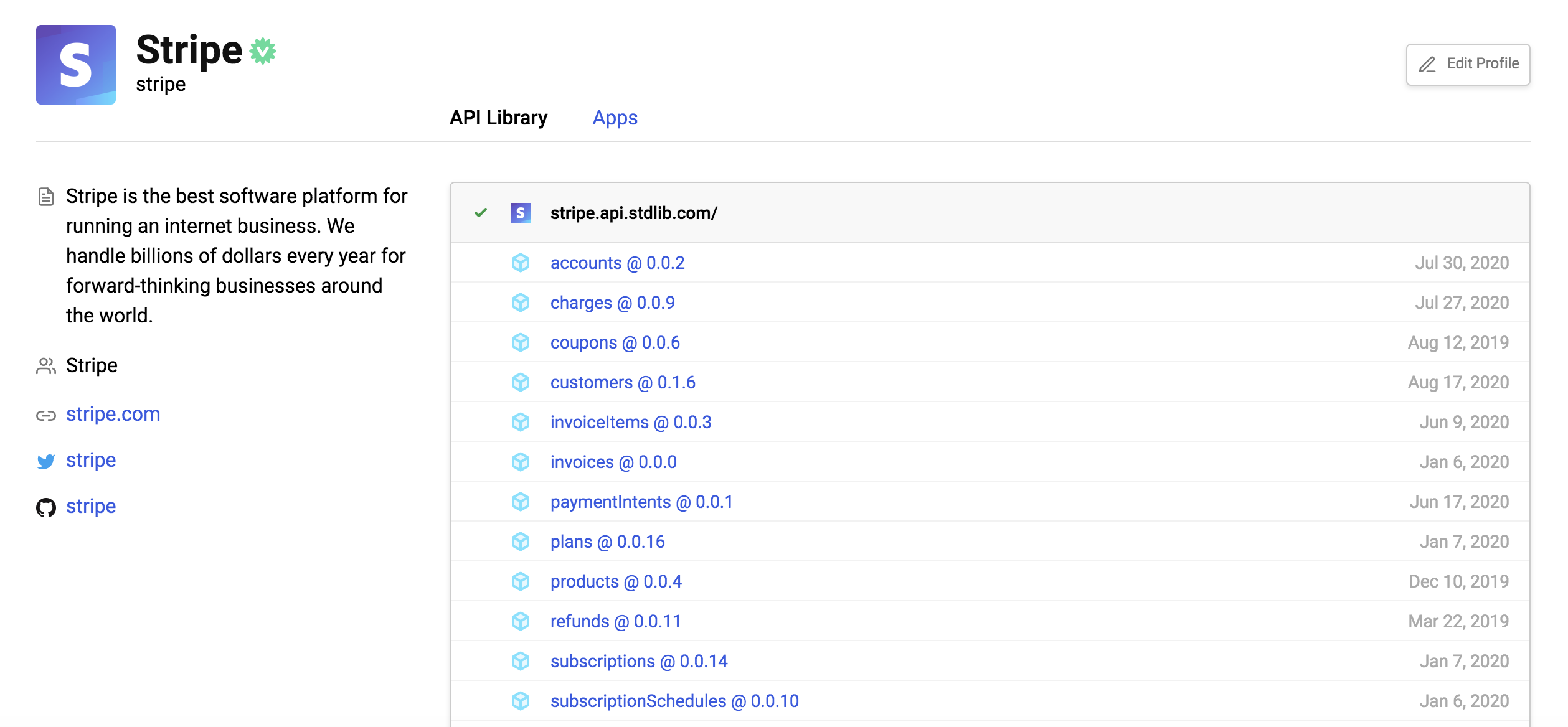 How it works with Stripe
Autocode allows you to automate between Stripe and any other API ecosystem by automatically handling webhook setup, auth and more. Our online IDE will even help you write your integration code.
Supported in
Canada

United States

United Kingdom

Switzerland

Sweden

Singapore

Slovakia

Slovenia

Spain

Romania

Portugal

Poland

Norway

Malta

Latvia

India

Germany

Denmark

Bulgaria

Australia

Austria

Belgium

Cyprus

Czech Republic

Brazil

France

Finland

Estonia

Greece

Ireland

Lithuania

Mexico

Netherlands

Luxembourg

Italy

Hong Kong

Hungary

Japan

Malaysia

New Zealand
Tags
automate
api
integrate
slack
serverless