Attribution
Attribution allows you to easily pull your ad spend from your advertising accounts such as Adwords and Facebook and attribute it to your Stripe conversion and revenue data to see your true ROI. Attribution supports first touch, last touch, linear, time-decay, and other custom attribution models.
Get started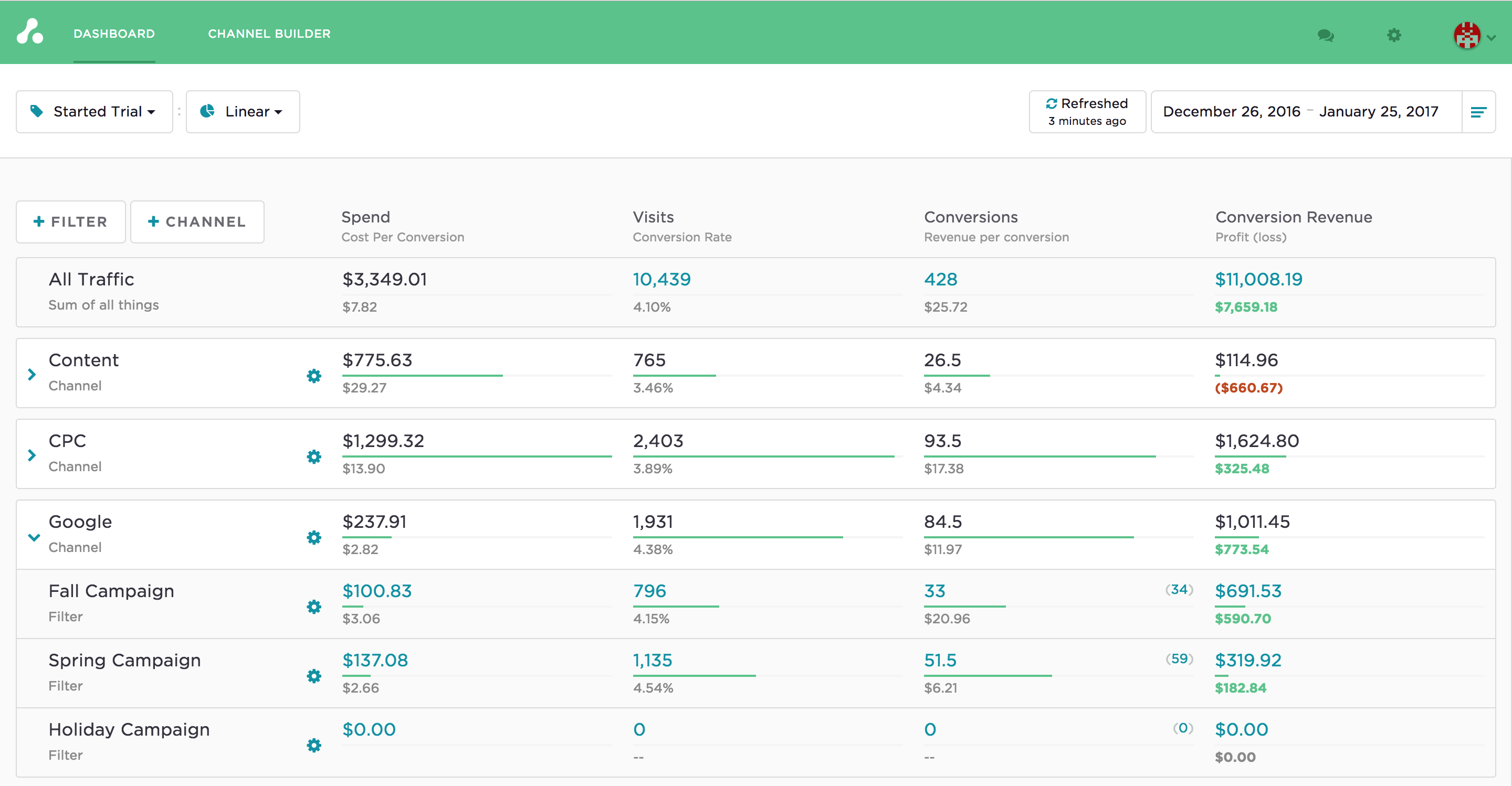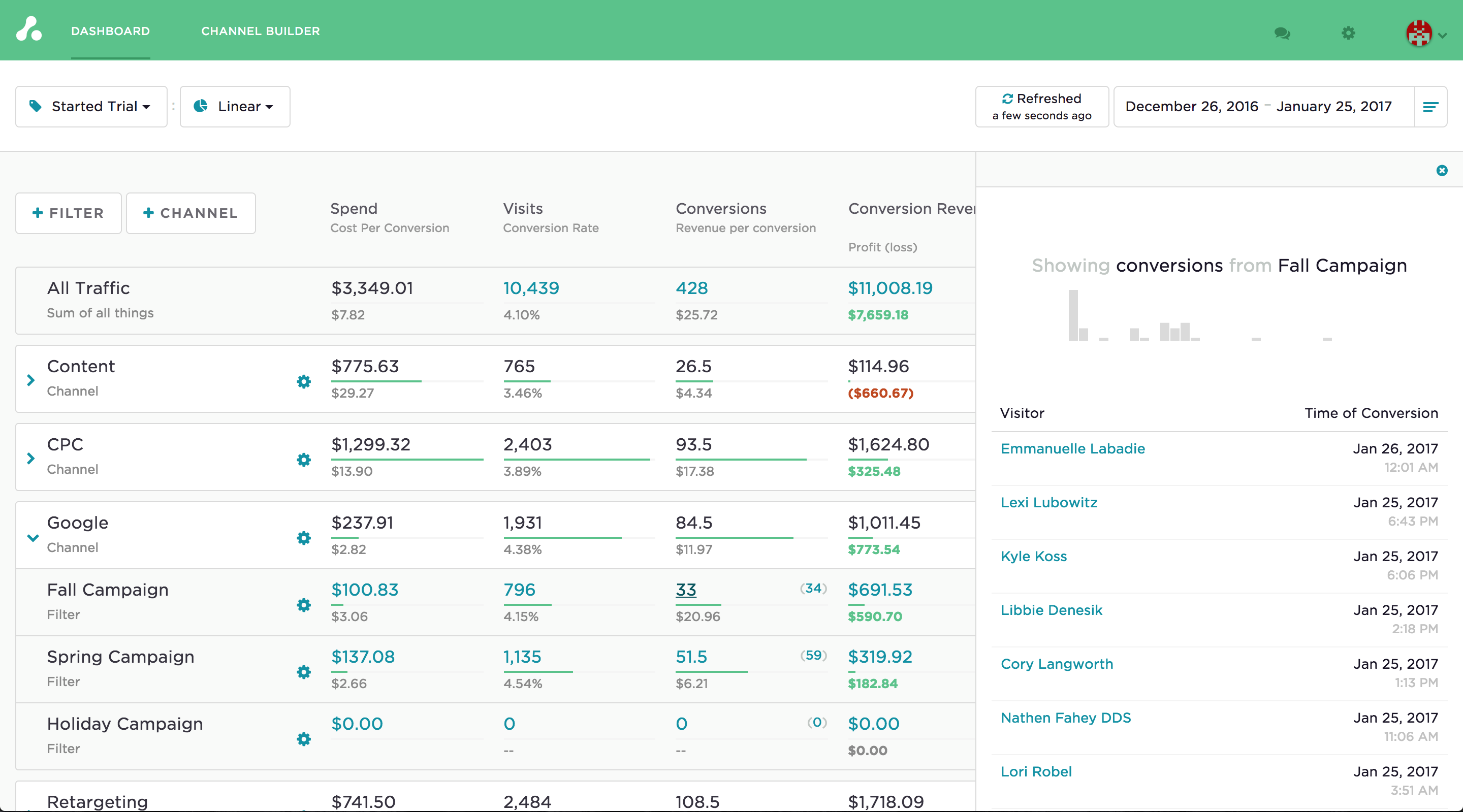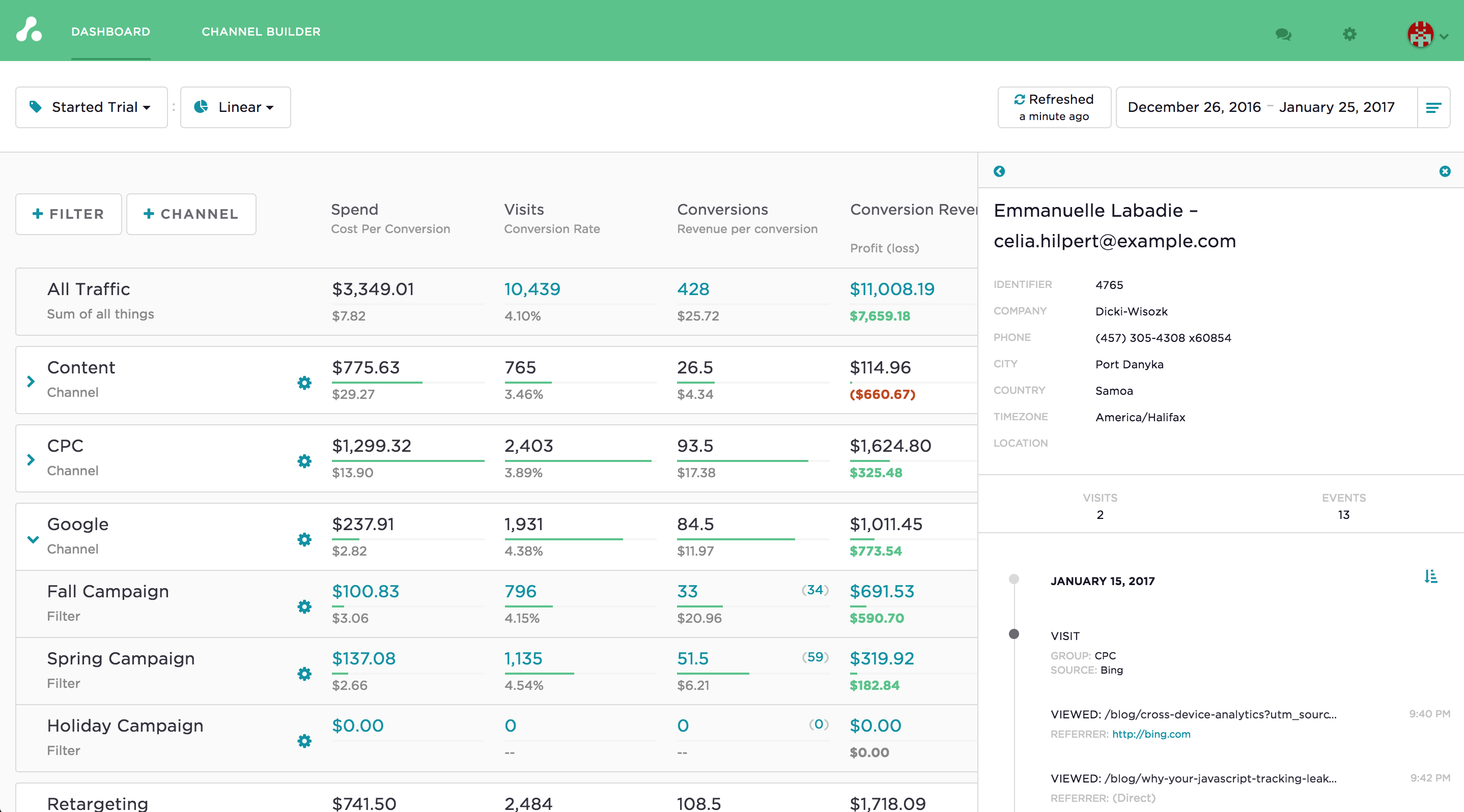 How it works with Stripe
Attribution has a one-click Stripe integration that will automatically track your conversion events with the correct revenue.